Windows 95 is 20 years old. Yup, this charming, fully-functioning OS is now a young adult. Who is dead.
Okay, not quite. To be fair, Windows 95 did pave the way for future computing victories — I mean, look at the recently launched Windows 10, which is pretty revolutionary. And when it launched 20 years ago, Windows 95 was a big deal, with people clamouring to get their hands on it. The expensive marketing campaign they had back then helped, of course; they somehow managed to get actors from (then) mega-popular TV series Friends to promote it. But it paid off: Windows 95 sold 7 million copies in its first five weeks. Ah, the time before Apple became hip.
We laugh at how incredibly outdated it is now, but remember when we got to go to the computer lab during our primary school days? Whether it was a boring Math program or some child-friendly word processor programme, going to the lab beat the usual classroom lessons, so let us count the ways Microsoft 95 made us the well-adjusted individuals we are now. Thanks for the memories!
Desktop Matters
The comforting teal green (or blue?), the bleep and bloop sounds when you click on things, the bottom left-hand side Start button… it was the future. Apparently, the Start button being on the bottom left-hand side is so popular that Windows 10 brought it back again.
Solitaire's The Only Game In Town
Kinda true. It didn't look kid-friendly with the lack of cute characters or anything, but man was it addictive when you got the hang of it. And who can forget the bouncing deck of cards that appear on screen — yes, the one that looked like a glitch — when you win?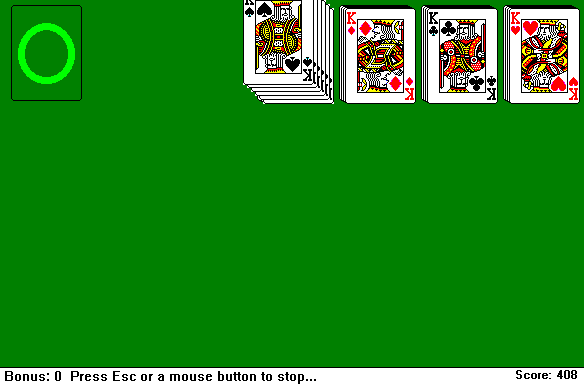 The Ski Game
And then there was the ski game. I played for hours and went batshit crazy thinking about the mystery of Yeti, Bigfoot and Sasquatch. Were they real? Was this based on a true story? Cue X Files theme song.
Screensavers!
So calming, so intriguing, some made you think, some just left you mesmerised. That is the beauty of the Windows 95 screensaver.
The Internet and other self-serving websites
This was the time when the Internet was 'the Internet' and that dial-up tone made our pure, little hearts happy. What I used my first brush with the Internet for? A dancing hamsters site that kept me entertained until my mother had to use the phone.
This Screen
When you know you've gone and done something to mess up your computer.
Microsoft Bob
Because Windows 95 was so revolutionary then, every single new feature had to be explained. How to make it fun? Microsoft Bob. You get a talking pet dog (or fluffy cat, a ball, a turtle, and other things) to guide you on how to utilise your computer. You also get a personalised 'room' which you can decorate with a clock, organiser, a bunch of useful stuff, and non-useful stuff like flower pots and paintings. There were games as well — GeoSafari is the sole reason why I know where Honduras is on the map, and how its flag looks like. Knowledge!
Trivia: That font you love so much, Comic Sans, was created specifically for Microsoft Bob because it was 'friendly'.
Creative Writer
The place where I learnt some basic design skills, and wrote mediocre prose for my parents and siblings to read. All the borders you could use, my first introduction to fonts, and a picture/art gallery that far surpassed the inferior Microsoft Word — Creative Writer is where it all began. Also, I saved money buying cards because not a single celebration went by without me creating a shitty-made card for my loved ones. I owe you greatly, Creative Writer.
So. Much. Waiting
The time it took to boot up the computer, or install a program, or wait for something to load. Too damn long, I tell you. Still, we happily waited.
The Iconic Logo
The sky, the clouds — fly Windows 95, fly.
How did you remember Windows 95, and did you have many good memories?