Interviews are nerve-wrecking affairs – from intimidating interviewers to even more intimidating questions, the interview room usually feels more like one for interrogation.
While most questions are straightforward and logical, "What do you know about our company?", "Where do you see yourself in 5 years?", some are simply designed to throw interviewees off the tangent, and require some mad creative thinking skills to answer without coming off sounding like a complete idiot.
Here are 10 intriguing interview questions posted on website Glassdoor, which allows for anonymous posting of reviews on companies by (more often) disgruntled employees, and some suggested ways you could go about structuring your answer.
Don't blame us if you didn't ace the interview based on our guide, though.
1. How many sets of poker cards are there in Singapore? (Associate Consultant, KPMG)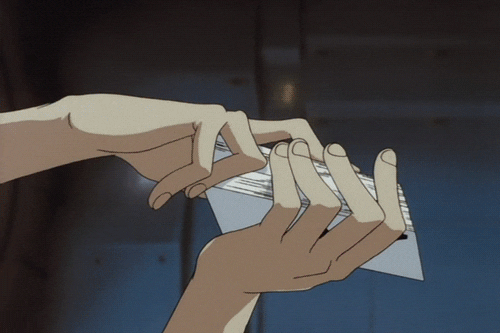 The question sounds near impossible to calculate, and even if it was, would probably be a logistical nightmare. However, coming from an audit firm, we're guessing that a sound logic and common sense is what they would want from potential employees.
Our Suggestion: Logic is key, so work through your proposed answer with tangible factors and multiply the population in Singapore by an average of packs of cards per pax.
However, don't forget to acknowledge that you're also taking into consideration the Singapore population which most likely doesn't own a set of poker cards (for e.g. children), but will be setting that number off with shops that stock boxes of them.
2. What makes you Nike? (Intern, Nike)
This is actually a question that can be applied to many company interviews, especially when their corporate identity is strong, which is the case for most companies these days. Therefore, do check on the background of the company and if it aligns with your personal beliefs before sending in your resume.
Our Suggestion: The company's vision is something that you need to keep in mind when preparing for an interview. You don't need to memorise it word-for-word, but do pick up keywords and think of ways to subtly (no "nudge nudge, wink wink") incorporate them and their variations into your answers.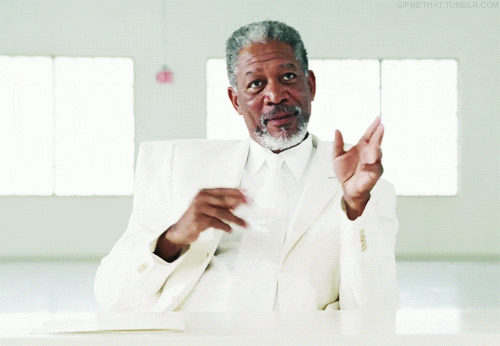 While it'll definitely be understandable for an interview to be a priest, this comes completely out of the blue, given that it's an interview for a logistics role. Regardless, the questions needs to be answered, and the employer might be looking for work schedule issues. That is, if you'll need to commit to certain days/hours/practices for your religion. The employer might also be looking out for a possibility that conflicts might happen due to strong religious beliefs.
Our Suggestion: Assure the interviewer that your religion (if you have any) is a personal matter and that you won't let it get in the way of your professional life. Also, be honest and state what your religion would require you to commit, but assure that when it comes down to the crunch, you will still prioritise completing your work first.
But remember honesty is key, so don't promise what you won't be able to commit.
Answers given during an interview should also provide an insight on how well you will carry out the role in question. For example, the answer for a Management role would differ greatly from that for a Zoological, or even Finance one.
Our Suggestion: Focus on the management aspect of the entire situation: First of all, you are transporting a huge item in crowded city, next, you are transporting an actual giraffe – how common is that? Start off by predicting what you will need to keep the giraffe safe and happy during its trip, then take into consideration its scale and what routes you should take (no underpasses, no small roads), and the manpower needed for the entire process (crowd control is also something to consider).
5. What do you think of this poster with a man walking on a tight rope? (Administrative Officer, SATS)
Ah, the poster version of the Rorschach's Test. The question serves as a personality gauge, something that is increasingly important for employers.
Our Suggestion: Just like the "is the water half full or half empty" question, a man walking on a tight rope could entail danger or challenge. It would also be good if you try noticing if the image came from a motivational poster. If so, the employer probably appreciates a drive to overcome challenges, so structure your reply according to that.
But once again, be honest and don't over promise.
Yet another personality-based question to rattle those nerves. The good? There is no correct answer. The bad? You better have a great reason to justify your choice.
Our Suggestion: If for a managerial position, it might be good to establish yourself with animals who thrive with leaders, for example, a lion or wolf. Explain how you can parallel the behavioural traits of the animal with your working style, and how you would lead your subordinates.
If your job requires a lot of teamwork, ants or horses, which are hardworking and work well in teams would be a good choice.
7. Sell your Samsung phone to a Chinese man in his 40s who has used an iPhone and would like to get a new phone. (Personal Banking Associate, UOB)
A twist on the classic "Sell me this pen" pitch. Being convincing definitely is a necessity when it comes to sales-related jobs, so those interested in that job scope, do take note. The good news is that there's a plethora of tips on how the answer this style of question, so here's we would tweak them.
Our Suggestion: The best sales are always made when the item serves to fulfil a need. The trick is, the need is something you can, with enough skill, create in the mind of your target. Whenever possible, ask questions about/to the person you're selling to. Engage him, because in this case, you're selling something brand new to a middle-aged man, who probably might get an iPhone due to habit.
The loophole in the question is "would like to get a new phone". Ask him why his first response was not to simply get a new iPhone, and if he has gripes about the Apple product, then tell him how the Samsung phone addresses them.
End off your pitch with something that creates a sense of urgency, like: "This model is a hot seller, so I would advice you to get it soon."
8. What is the angle between the minute and hour hand of a standard clock if the time is currently 3:15? (Risk Analyst, J.P. Morgan)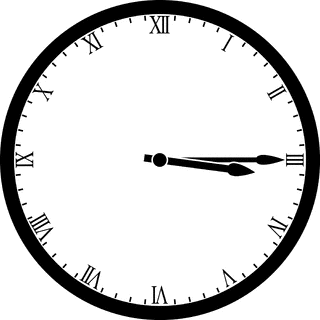 Nope, the answer's not 0 degrees. Unlike the others, this one actually has an established solution, so you might have no choice but to take it down.
Solution: The answer lies in the fact that in a quarter hour, the hour hand must move as well. Since there are 360 degrees in a circle (12 hours), there are 30 degrees in each hour. Since the time elapsed is 1/4 hour, the degrees between the hour and minute hands is 30*(1/4) = 7.5 degrees.
9. If you could have dinner with anyone, who would it be? (PR Program, Dow Chemical)
While it might be tempting to take this as a chance to suck up and say "The company's CEO of course!", it might be better if you didn't, because in most respectable places, brazen flattery is not appreciated. The question is a test of your awareness of prominent figures in your industry.
Our Suggestion: It varies from industry to industry, so be smart. For example, when applying for a tech job, pick popular figures like Mark Zuckerberg. If in e-commerce, pick Alibaba founder Jack Ma. Also, remember to provide a proper elaboration on why you chose that person. And no, "Because he's rich and successful" is not a reason.
Always keep in mind that the dinner is meant to be productive, whether in ideas or deals.
The final question is a deceptively simply one, and your answer will vary depending on when it is posed to you.
Our Suggestion: If posed near the start or middle of the interview, it might be a good idea to curb your enthusiasm, because you can come off as rash and overconfident. If asked near the end, after all the cards have been laid on the table and job scope thoroughly covered, confidence in taking on the challenge after proper self-evaluation will be valued.
And there you have it, some tricky questions you might encounter, and how you can go about answering them.
Do you have any interesting questions and answers to share? Let us know!