Millennial entrepreneurs are doing amazingly well.
The amazing David Karp (Tumblr), Matthew Mullenweg (WordPress) and Pete Cashmore (Mashable) have been so influential that it's easy to forget they are millennials too.
I'm an older, archetypal millennial. I can accurately be accused of all the millennial sins. I have in fact refused to work extra meaningless hours at a job, disagreed with the boss about how much autonomy I needed to work well, and had more than 3 jobs before 30.
This generation of mine is also the and intelligent in human history.
At the older end of the age spectrum we are already changing the world through products, services and organisations. However we still get a bad rep online.
Millennials ask for undeserved promotions, refuse to stay late even for important projects, and expect to be coddled at the office. It's not a local perception, nor something unique to the Anglophone world. The Taiwanese call millennials the Strawberry generation for our tendency to bruise (both physically and emotionally).
Dear elders, I think it's time that you took a moment to see why we are doing fine, and will come out far ahead in our achievements compared to generations past.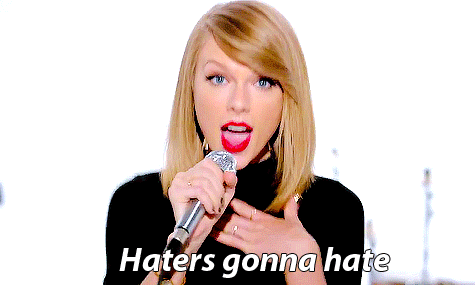 Avoiding The Rigged Game
The attitude that the most millennial entrepreneurs share in common is a recognition that the corporate ladder is a rigged game. In it, you are put through a grinder for your most productive, dynamic years.
Your focus and energy have to be divided between arduous relations with peers, relations with managers, relations with other departments that you rely on, in order to get your own work done, which can often take up the least of your time and concern.
How ridiculous is that?
A close friend of mine worked in a consulting firm where there was one 'subject matter expert'. This person was the only such resource in South-East Asia for all projects, and as a result, got to pick and choose his engagements and run roughshod over everyone's schedules and priorities. No matter how you play the game above, you wind up feeling used and abused.
You might be tempted to believe that the problem above is unique to fossilised corporations.
This isn't true.
It is a feature of large organisations and slow growth. Googlers and Facebook staff have our respect as smart people solving hard problems, but the arc of these companies' trajectories arc unavoidably towards slowing growth and turf wars.
We choose to leap out early and play where we are freest – the entrepreneurial playing field. Millennial entrepreneurs see the rigged game for what it is and avoid it.
The Illusion Of Experience
Millennials recognise that experience is a red herring.
If you've been told by genuinely concerned parents that you should get a few years of experience at a company before starting your own business, you'll know what I'm talking about. Most of the time, this will be perfectly false. Unless you are planning to start a coffee micro-roastery or craft leather shoe label, you can hire or learn on the go.
Millennials know that if your startup is halfway unique or new to market, you won't have good companies to gain meaningful experience from beforehand. This was true for many of the most successful entrepreneurs of our time.
Reid Hoffman started LinkedIn pre-Facebook and no social network experience; Bill Gates never worked a single day as a corporate salesperson but closed one of the greatest corporate sales of all time; and Steve Jobs especially seemed to love building and selling things so different and so new that no playbook existed at the time.
Millennial entrepreneurs reject the lie of experience as a measure of competence. Years of experience, pure downloads and user registrations impress no-one. Show us monthly-recurring revenue, daily-active-users and user-activation-rates.
We grew up inundated with vanity metrics. Old school vanity metrics like years-of-experience are just as useless as the new ones.
Living A Mission
Entrepreneurship is hard. More than previous generations, Millennials have the benefit of being motivated by ideals, in addition to reward and ambition. Purpose animates our lives, giving meaning to our work, letting millennial entrepreneurs sustain themselves through greater trials and tribulations.
Previous generations of companies, reflecting the priorities of their shareholders, often donated money to causes. Millennials see their time and money as being equally valuable, and are willing to invest time and energy into what they believe in. A sense of purpose can't make a success, but it is an edge that doesn't dull easily in times of adversity.
Sharing Is Caring
The career rat race is a zero sum game. By rejecting it, millennials embrace values of openness and sharing.
If you ask us to give a presentation about how UI experiments improved conversions? Sure we'll do it. Share about the Adwords campaign that tripled our revenue over Christmas? No problem. We know what it means to "pay it forward", and we find people who guard their stealth startup business model like the Death Star plans a sad bunch.
To us, there is always a win-win situation to be found. You can see this all around us in Airbnb, meetups for everything, and how-to blogs everywhere.
Instead of clutching every little advantage tightly, millennials understand that sharing knowledge and opportunities begets more knowledge and opportunities.
Every day I get to work with a team of excellent people. My team-mates at WeAreSpaces Sharon and Mark believe in openness, a purpose-driven life, and reject the tyranny of conventional expectation.
WeAreSpaces never raised funding, but has made great strides bringing beautiful and functional spaces to event organisers, through a minimalistic interface. There is no sense of entitlement or taking things for granted with the both of them. They saw something that didn't work and set out to create their own solution regardless of what others said.
Typical millennials.
Wei Leen is head of marketing at WeAreSpaces, Singapore's most popular site for event venues and recently coworking spaces. He is also a marketing advisor at French wine and champagne startup ChateauAsia.