Developing and designing houses is no easy job.
For MJ Ringor, he went the extra mile to practice his profession in the United States before setting up a real estate construction business in the Philippines called Mundo Design + Build.
For this interior and exterior house designing firm, no job was seen as too big or too small for them.
When a job landed on their lap in the early days, like when a Honda dealership in Batangas called to have their bathrooms fixed, they immediately accepted it although it required a three-hour drive from Manila to Batangas.
But diligence and hard work were imbued in Ringor early on.
Shortly after acquiring his Industrial Design degree from the University of Santo Tomas, he went to the United States to join his family and find a job there.
He landed himself two jobs – in an industrial laundry shop, and a tile-packaging warehouse – so as to double his income.
Starting Out At Just 21
Soon after, he decided to put his degree to good use and started pursuing interior design.
One thing led to another, and foreigners as well as Filipino-American citizens began contacting him for his expertise. They even paid for Rignor's travel expenses so that he can visit their overseas homes.
"I was around 21 then," said the now 34-year-old Ringor.
"I would work till around 4 am, and sleep for about three to four hours before heading to work again. I'd stay in the house, so sometimes I end up being the all-around boy and clean the house as well."
He was alone most of the time so he would just turn the music up to drown the silence. In his head, all he thought about was how much he was going to earn.
According to Ringor, he initially planned on saving up enough money to go back and settle in the Philippines.
But beyond money, he also gained a lot of knowledge and experience fixing his clients' houses.
One of his last designs before migrating back to the Philippines was in fact worth Php 2 million. This was enough to kickstart his goal of starting his own company as well as buy himself a condominium in the heart of Manila.
The Early Days
After heading back to the Philippines, Ringor roped two other friends to help launch Mundo Design + Build. He set it up in a tiny 40-square meter office in Bonifacio Global City (BGC), hoping that clients will come pouring in.
"We didn't even have computers in the beginning so I would just sketch the projects by hand," he said.
"I hired an architect, and to maximise manpower, I'd be the one going out to buy materials."
Despite the low customer traffic, they were able to survive thanks to the referrals and recommendations of his past US clients to their friends in Manila.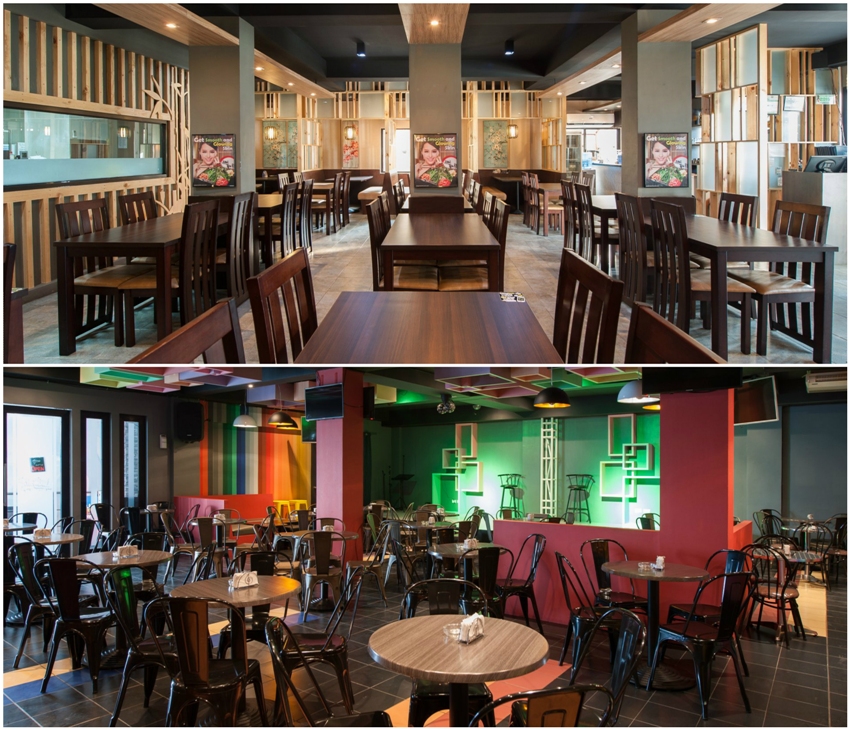 There was even a time when Ringor would intentionally go to hardware stores and hang out at coffee shops to offer his company's services to potential customers.
"I was like a condominium salesman, handing out my card and flyers to random people," he reminisced.
Edging Out The Competition
Although there were a lot of industrial design companies out there that outmatched Mundo Design + Build, Ringor insisted that they were not losing out because their approach was a lot more personal, and this nurtured mutual benefits both for their clients and the company.
"I don't have an ego and I would never impose my own designs on the client," he said.
"I want to be versatile and easy to work with, and I want my clients to feel a sense of ownership to their homes."
The real strong suit of their company, according to Ringor, was when they introduced full-service construction to its portfolio. This means that they no longer needed the help of third-party contractors to integrate design and construction, streamlining the process.
Prior to this, clients often complained about the contractors that their company hired to help develop the designs that their clients wanted. Ringor figured that this new service would help increase customer satisfaction, which will ultimately benefit the company.
Steady Growth Since First Project
Their first construction project was the city hall in San Jose, Batangas – and this was also when the clients began seeing their potential in project management.
Back then, a company that had both designing and construction services was scarce so it was easier for them to get on top of the ranks
Ringor said that it was easier for them to do so because previously, most construction businesses weren't open to new ideas and changes.
Currently, Mundo handles several projects ranging from residences, offices, retail outlets, restaurants and other commercial and office spaces.
Besides working on private residential homes, Mundo has also worked on various well-known establishments such as Vikings Restaurant, Café Veranda in Taal Vista Hotel, Edgar "Injap" Sia's Hotel 101, Microsoft, Philex, Shangri-La Properties and Widus Hotel in Pampanga.
"I think it all comes down to timing," Ringor said.
"For example, we did a project for Shangri-La last year. It was an 80-square-meter burger restaurant called Raging Bull in BGC. After seeing our workmanship and quality, they asked us to do up one floor of their residential units.
"Now, we're doing fit-out for Anchor Land Holdings and the elevator lobbies and finishing. We also did the finishings for Hennan Hotel in Boracay. So when we got the Widus project, which is huge, we're ready. We can safely say that we're trained to work on these types of projects."
Since its inception in early 2009, Mundo has grown a staggering 40% to 50% annually.
In fact, its revenues and sales last year grew from 50% to a whopping 65%.
With this, the firm is optimistic that they will continue to grow much larger and spread its influence not just in the Philippines, but also internationally in the next four to five years.
Mundo also has plans of releasing an initial public offering (IPO), but Ringor has yet to confirm this. For now, his goal is to "keep 40 to 50 percent growth annually."
Featured Image Credit: www.expatphilippines.ph