"Everyone thinks crypto is super complicated. It's not," jokes Sly, one of the five founding members of the NFT project Soul Dogs. The Western entrepreneur had moved to Singapore five years ago to pursue his crypto-fuelled ambitions.
While working in marketing for a local crypto company, Sly decided to start up his own NFT project last August. Alongside a small team of friends — all based in different parts of the world — he came up with the idea for a metaverse inhabited by dogs. More specifically, 9,999 dogs, all inspired by retro culture.
"Sometimes, you have to smoothbrain things," Sly explains. "To appeal to this audience, we needed captivating art. We needed it to be approachable and to tell its own story. That's where this idea came from — everyone loves dogs."
The birth of Soul Dogs
"There's a fantastic project called Cool Cats on Ethereum which we were inspired by," he continues. His team wanted to bring a similar creative direction to the Solana blockchain.
"We all love retro music and records. Thinking along those lines, I figured, 'they have Cool Cats, why don't we have Soul Dogs?'" Thus came about a collection which features golden retrievers and shiba inus paying homage to pop culture icons.
There's more to this project than just the aesthetics though. The Soul Dogs team wanted their NFTs to serve a purpose beyond being display pictures on social media.
"We started thinking about utility and what we wanted to test," Sly explains. This prompted them to build their own iteration of the metaverse.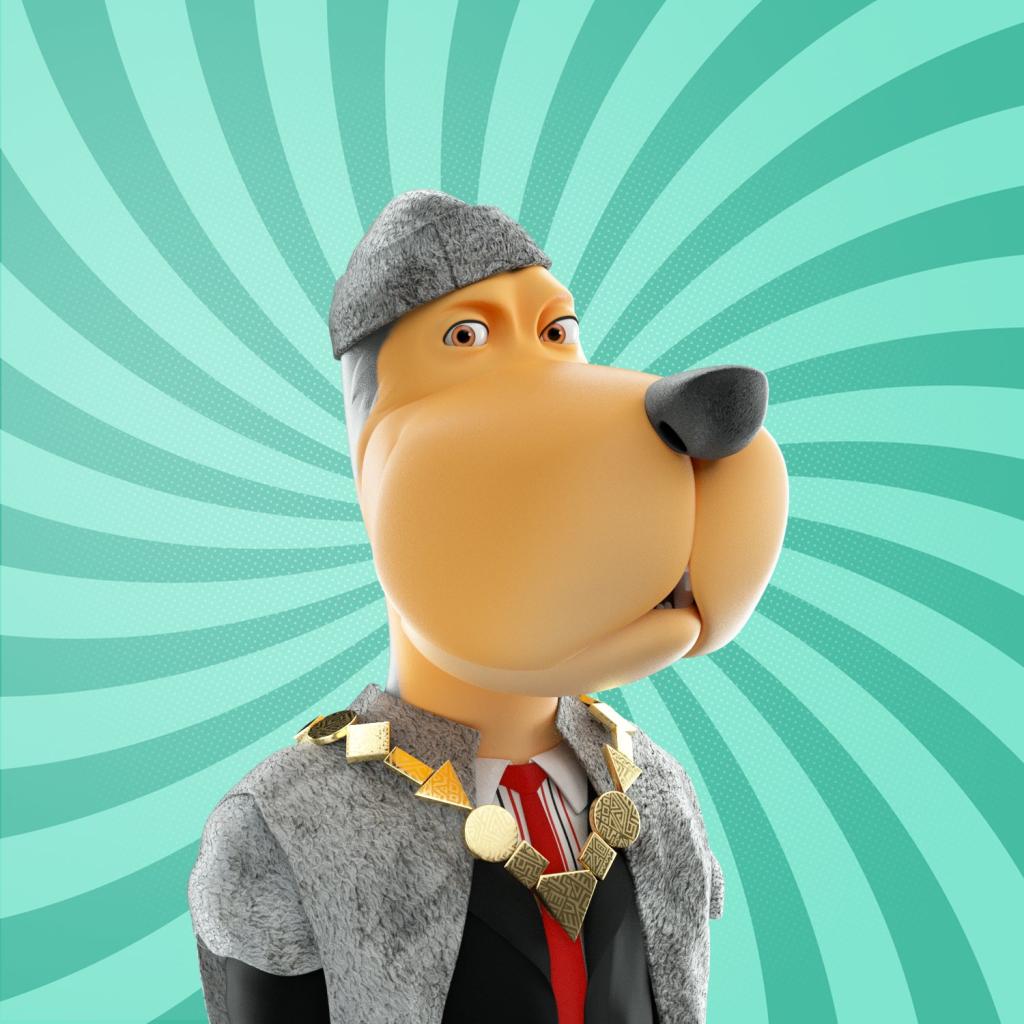 "The word 'metaverse' gets thrown around so much but it's very vague," says Sly. "You could ask five people on the street what it means and they'd all have different answers. We had different ideas about what a metaverse could look like too and decided to put it all together in our roadmap. That's how Soul Dogs City came about."
This would be a place where Soul Dogs could 'go to work' and earn crypto tokens as rewards — a gamified staking concept that'd help foster the Soul Dogs community.
Sold out in five minutes
Almost half a year's worth of work came to fruition in January, when the Soul Dogs collection was released to the public. A little over 5,000 of the dogs were bought up during the presale period, and the rest were sold out within five minutes of the public sale opening.
"In that moment, it's a crazy feeling," Sly recalls. "Your heart beats very fast. I was so energised, I couldn't sleep the entire night. It's good to know that all the effort you put in has been worth it."
In entirety, the team has collected over US$1.2 million worth of proceeds.
For many NFT projects, this would be where the work ends. The creators cash out, and then continue earning royalties from secondary sales.
However, for the Soul Dogs team, this was simply an assurance that their project could continue.
"We're working on staking, our metaverse, a marketplace — all of that is being funded by the NFT proceeds," says Sly. "The team takes a very small portion of the overall amount. Most of it is going back into the project."
NFT projects versus actual businesses
Suffice to say, a project like Soul Dogs isn't a very common sight in the NFT space. Some projects come into existence after mere hours of planning and others disappear just as quickly.
"I think it's a spectrum," Sly illustrates. "The barrier of entry to this space is so low. It allows anyone in the world to participate in the economy and become a creator."
Sly believes that this widespread accessibility is similar to what we've seen with the growth of e-commerce. "In Southeast Asia, we saw the boom of e-commerce with businesses like Shopee and Lazada. This happens when you give people access to technology and marketplaces which they didn't have before."
"It's the same case here. There's this whole part of the digital economy that has been locked up for a long period of time. But now, you can have people go from hearing about NFTs for the first time to starting their own projects within a span of a day."
Sly acknowledges that this does come with drawbacks as well. "Of course, you also have those people who are nefarious and don't have great intentions. That's the yin and the yang of Web3 and blockchain."
On a spectrum of NFT projects, Soul Dogs falls towards the end which resembles a more traditional business model.
"Our team is made up of start-up folks," Sly says. "Most of us come from tech backgrounds. We've all been in the trenches and we know what it takes to get something spun up."
As a result of this, the Soul Dogs team has implemented systems of self-governance to ensure smooth operations.
"We've all been burned in the past so we know that even if you have a great team, you need to have governance on all of your accounts. We have daily stand-ups, we approach this professionally — even if we call it an NFT project, we are, in fact, running a business."
A business with anonymous founders
Apart from the lead designers, most of the Soul Dogs team — including Sly — have decided to remain anonymous. The primary reason for this is regulatory concerns.
"I've been here long enough to know that while this is a positive space, it's a very grey area with regards to how regulatory bodies treat projects and participants," Sly says.
"Working anonymously allows you to test these proof-of-concept ideas without having to worry about any potential regulations which might come up in the future." Sly believes that working in these grey areas allows people to push boundaries and be creative.
That being said, he isn't against regulations. "I support clarity in regulations because it allows new entrants — such as those who aren't comfortable working in grey areas. We see this happening in Singapore. As the regulations are becoming more and more clear, new players are coming into the space."
"I know people who've moved here — even during the pandemic — because it is becoming the place to operate in the crypto scene legally."
On face value, it might seem that the Monetary Authority of Singapore's (MAS) regulations are detracting from Singapore's crypto-friendliness.
However, in reality, they might actually be helping companies. By establishing boundaries, startups can know for certain what they are and aren't allowed to do, and are less likely to get caught off-guard by unexpected policies.
"Generally speaking, I think it's attracting talent," Sly adds.
Being one of those talents himself, Sly believes that Singapore is on a positive trajectory. He leaves open the possibility of revealing his identity in the future.
"Right now, the risk-reward ratio is still too high," he says. "But I'm proud of what we've done and I'm proud of the team. At some point in the future, I wouldn't mind coming out into the open."
---
Join us in supporting the best homegrown brands. Shop now on VP Label:
Featured Image Credit: Soul Dogs