Back in early 2021, Vulcan Post wrote a feature on a new CD painting business called Sisters & Brushes that was started by two Sabahan sisters from Lahad Datu.
A while back though, we realised that they no longer painted CDs, and instead have pivoted to clay creation, a craft that seemed more advanced. We caught up with them to learn the details on why they pivoted.
Turning over a new leaf
Speaking candidly to Vulcan Post, the sisters confessed that their initial CD painting business was an impulsive and rushed decision.
"CD painting is our favourite pastime, it wasn't meant to be sold but we absolutely did that," Lenne and Hanny shared.
Even though they sold over 100 pieces of their CD paintings, it wasn't enough to cover their expenses. It then began feeling more like a chore than a fun hobby or side business. 
"We had lost our mojo and it was starting to show. So Hanny and I decided to not continue doing it and move on," Lenne said.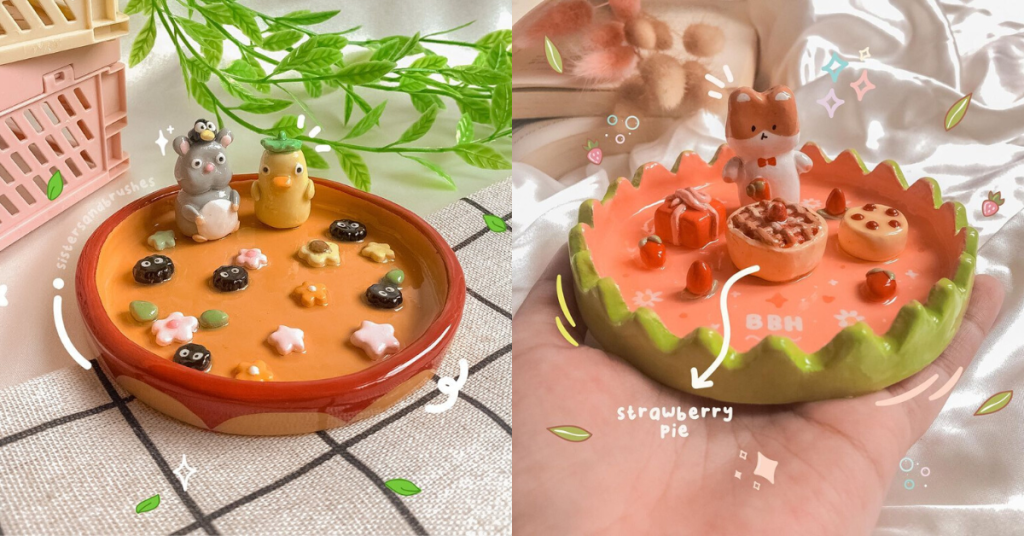 Shortly after, Hanny discovered a new form of entertainment—clay making. Specifically air dry clay and polymer clay.
As a malleable material, these durable yet beginner-friendly clays are a good creative medium. The versatility allowed Hanny to play around and create different kinds of decorative pieces. 
So it quickly became an obsession of hers.
"There was a point where she barely had any space to put all those crafts she made and that says a lot," Lenne exclaimed.
That's when she pitched an idea to Hanny—"We should sell these; they're beautiful and we can make some money to cover all the cost of your art supplies. Let's take the risk one more time."
And so, on a July night in 2021, they decided to revive Sisters and Brushes. 
With Hanny serving as the brand's full-time sculptor and clay artist, Lenne handles their social media and marketing on a part-time basis.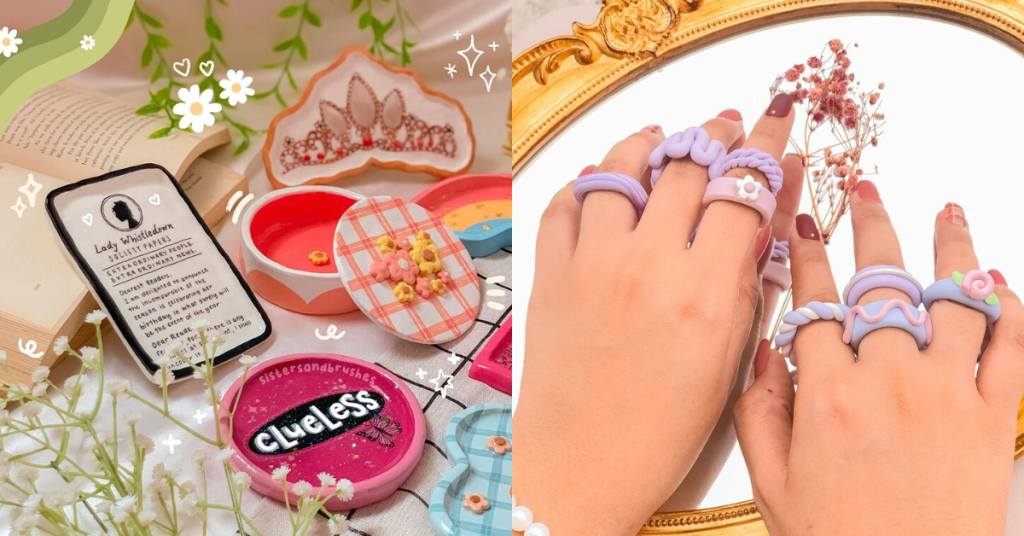 Starting from scratch again
The transition to selling clay creations was a gradual process, but the sisters agreed to put their best foot forward. Lenne recalled them saying "Okay, we're going to push through with what we have started now since this is getting lots of traction." 
"Since then, we have been commissioned to do heaps of custom clay pieces and we just knew this is going to be great. It just felt so right."
The brand currently focuses on creating custom pieces, such as trinket dishes, coasters, and keychains. Ready-made items like phone grips are also available. All you have to do is place an order on their Shopee page. 
They are planning to broaden their list of offerings soon though, to include mini figurines, desk friends, and phone charms, to name a few.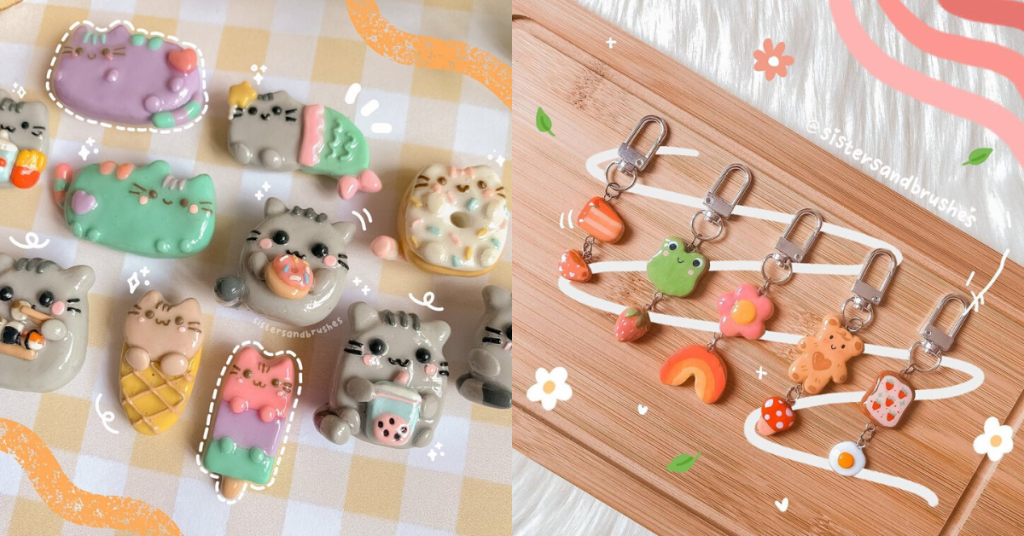 For now, all of Sisters & Brushes' creations are not food-safe and are only meant as practical decorations. But they hope to change that in the near future. 
"Considering where we are from, it's quite a challenge to find a studio to do all the firing stuff, let alone owning the machine ourselves. But who knows? Never say never."
A main factor that classifies a clay piece as food-safe is the type of clay used.
In the case of Sisters & Brushes, they would have to switch to something else as air-dry and polymer clay are not suitable to eat or drink from.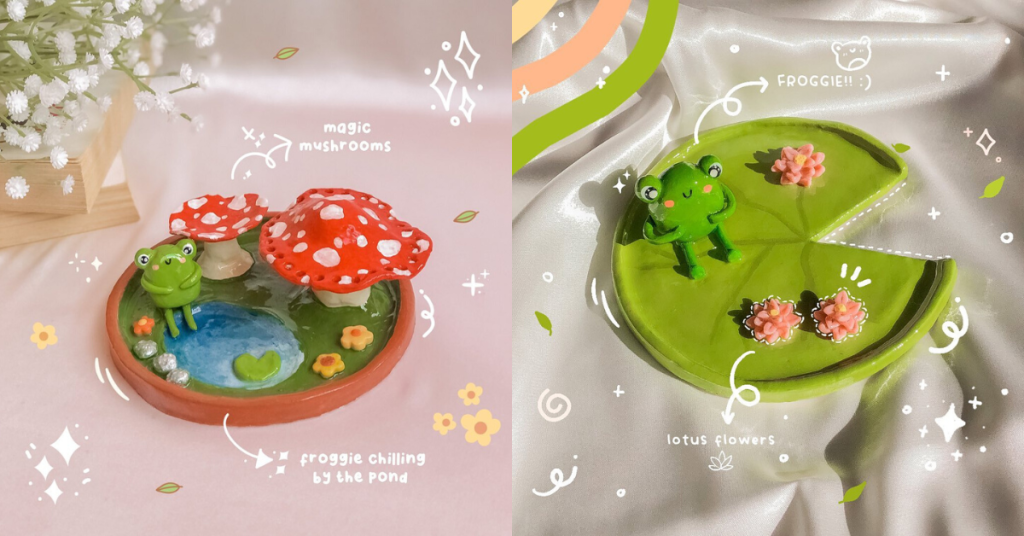 Taking inspiration from all around
When asked the inspiration behind their work, Lenne explained that they look at the current trends as well as their own interests.
Speaking frankly, they shared that trends are a great start and help generate sales, but they also want to avoid repeating the past. 
"While we're listening to the needs of our audience and customers, we don't want to lose it and have it feel like a chore. This is our happy place too. This is where we can experiment, get inspired, and explore."
On average, the ladies receive around 10 orders a week. And that's excluding the smaller items like clay pins and keychains. The attention needed for each clay piece differs according to its complexities.
To streamline the process, they break it down into different parts and work on one before moving to the next. The first few days are usually for sculpting and drying the pieces. Then the rest are for painting and glazing, the latter of which takes up the whole day.
On average, a total of six to seven days is dedicated to every clay creation order.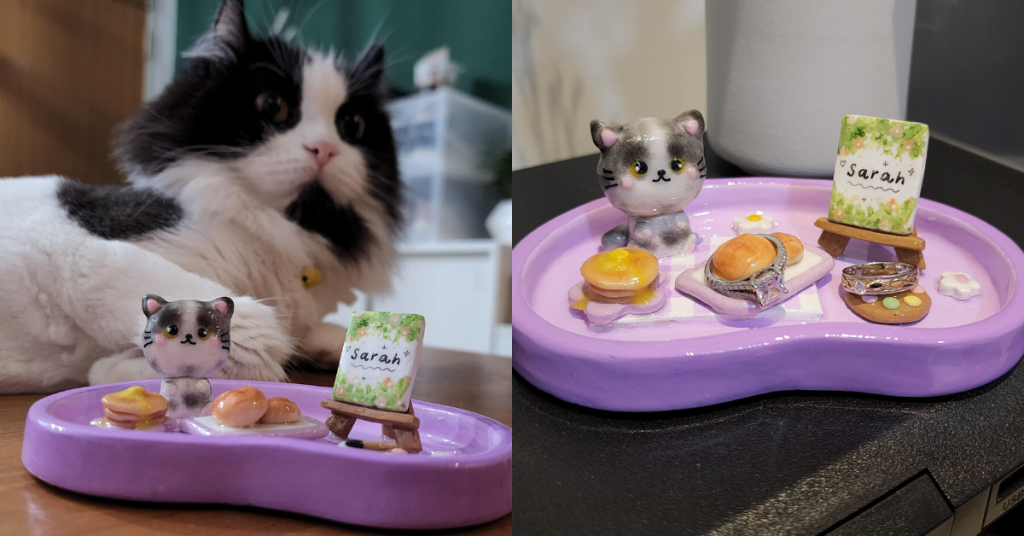 Customisation is the way to go for them
Being an avid lover of all things cute, my following list on Instagram has quite a few Malaysian artists. And something I've noticed is that a fair bunch of them focus on tailor-made artwork.
So I had to ask if it's more profitable than ready-made orders.
"We can't speak for other creators, but from our personal point of view, customisation is one of the fast-growing markets there is," Lenne and Hanny remarked. "It's absolutely beneficial to run a customer-oriented business in this day and age."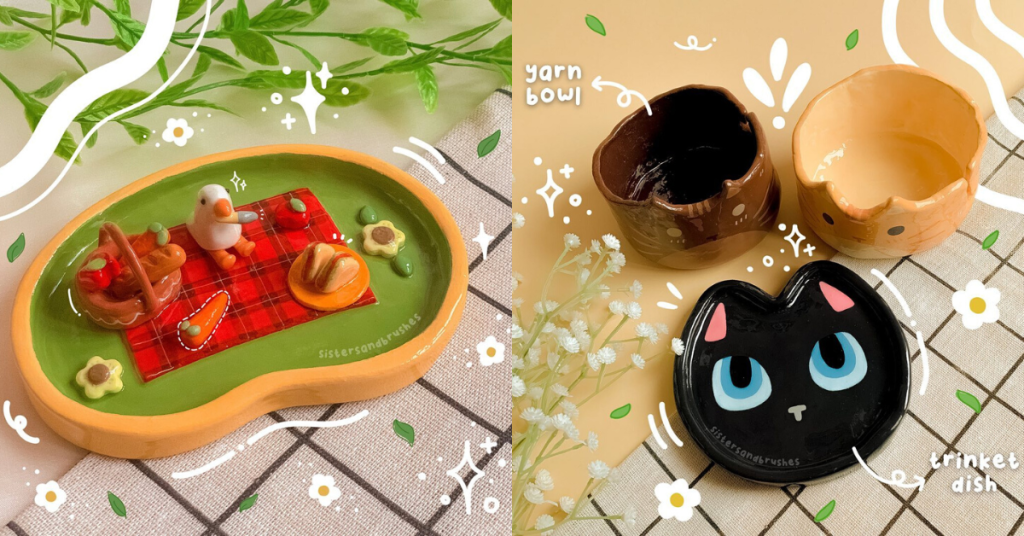 Jotting down the kind of orders you receive allows for better understanding of your customer base. From there, you're able to identify current trends and product features to boost customer experience and satisfaction.
This translates to more organic marketing opportunities and revenue.
Another thing Lenne and Hanny noted is it ensures a more sustainable production process. With lesser emphasis on ready-stock pieces, the business suffers less waste and storage issues.
However, the sisters admitted that it's not a simple task. "Many of our customers are willing to pay more for a personalised product. But there's no denying that it takes time and a lot of creative juice to offer multiple versions of the same product. "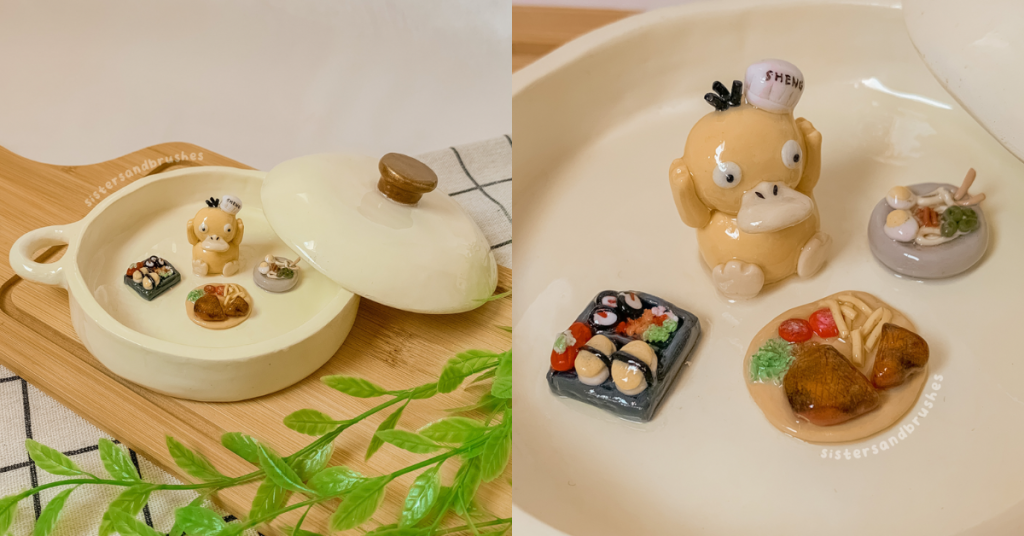 So truthfully, there's no one-size-fits-all business model for artists.
Taking baby steps
Looking ahead, they don't think launching a physical store is in Sisters & Brushes' plans anytime soon. "Both of us are completely comfortable operating the business online-wise," Lenne shared.
Instead, their attention is on increasing sales and generating a steady profit. They're working on getting the brand's name out there, especially within the crafting community.
In the long run, the siblings hope to someday open up their own little studio where they'll also be able to host workshops.
Learn more about Sisters & Brushes here.
Read other articles we've written about Malaysian startups here.
Also Read: Here are Watsons' promotions for cosmetics, medications, and more, to benefit from in 2023
Featured Image Credit: Sisters & Brushes