For many of us, an unexpected medical diagnosis (either to ourselves or a family member) can bring things to a standstill and put a wrench in any future plans we may have had.
However, a former chef who was previously working in prestigious 5-star Singaporean hotels and restaurants managed to successfully pivot her way into creating a unique local gelato brand after two of her family members were diagnosed with cancer.
This is the story of Ann Gie Leong who created the local gelato brand, Hummingbird & Mallows Gelato, with the aim to incorporate local botanical flavours.
A career sacrifice resulting in a newfound venture
Although she was previously working as a chef in renowned restaurants and hotels in Singapore, Ann Gie had to make the tough decision to sacrifice her career in favour of returning back home to care for her mother and sister.
"It was an instantaneous decision since two of my immediate family members had cancer at the same time."
After finding out that her mother was diagnosed with stage 4 cancer whilst her sister was diagnosed with stage 2 cancer, Ann Gie immediately packed her bags and left Singapore on the very same day.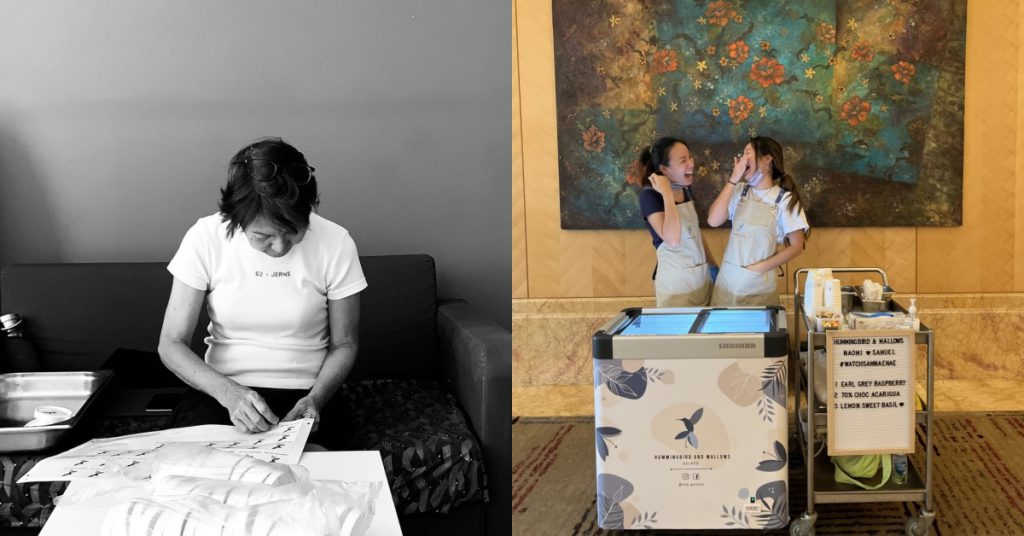 "I still remember vividly the day when I walked the Singapore-Johor Causeway since there were no bus services at that time, just to arrive home the same day my mother received her report," she added.
Whilst stuck at home due to lockdown orders during the COVID-19 pandemic and trying to balance between her caregiving responsibilities and her passion, she came up with the idea to churn gelato. But she wanted to do something different to set her apart from the rest.
She realised that there were not many gelato shops at the time in KL and was inspired by botanical-inspired gelatos in Singapore while working there such as Birds of Paradise.
"I thought it would be an amazing idea to incorporate local botanical flavour. Since our country is rich in flora and fauna," she stated.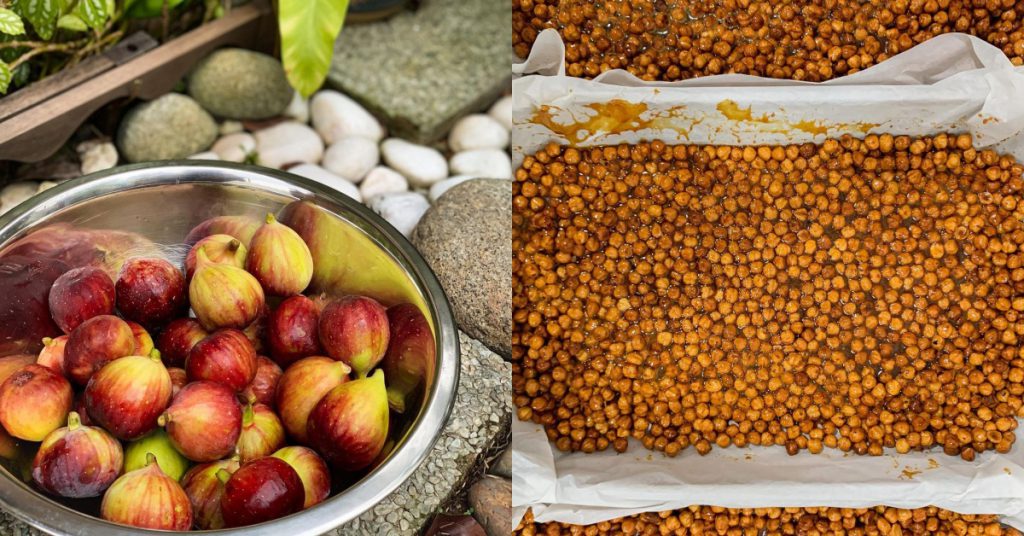 She also found meaning in the process of churning gelato.
"Pastry-making was part of my daily routine for years so it's easy to feel like I've lost my identity once I've stopped. Especially with caregiving duties, we sacrifice the things we enjoy."
"But churning gelatos not only reminded me about myself, but the process of making can be really therapeutic as well," said Ann Gie.
On the challenge of balancing between caring for her family members and growing the business, Ann Gie said that there were times when she had to take breaks from the business due to hospital stays. 
"It can go up to a few weeks at a time. But I decided to take the business slow as I know I won't be in my best mental state to run the business full on."
Bringing Malaysia's flora and fauna into gelato
Ann Gie founded Hummingbird & Mallows around October 2020.
On the name, Ann Gie said that it is because "hummingbird" symbolises joy and happiness and because "mallows" is the family name of our national flower, Hibiscus.
"Together it represents the joy of local and botanical-inspired flavours. Our logo has all the elements as well."
She started off with a mini churner which cost roughly RM10,000. When orders started rushing in she had to make the decision to invest in a gelato machine and a blast freezer to make sure the gelatos are prepared the right way. This roughly cost RM60,000. 
All this was no small investment for a small and new business, and Ann Gie was rightfully concerned. "But I know if I persist and ensure the standard of the gelatos is always at its optimum quality, [the investments] will come back, it's just a matter of time."
"I have already broke even, and have been investing back into the business," she said, adding that this went into buying new freezers and better blenders to have a smoother production process.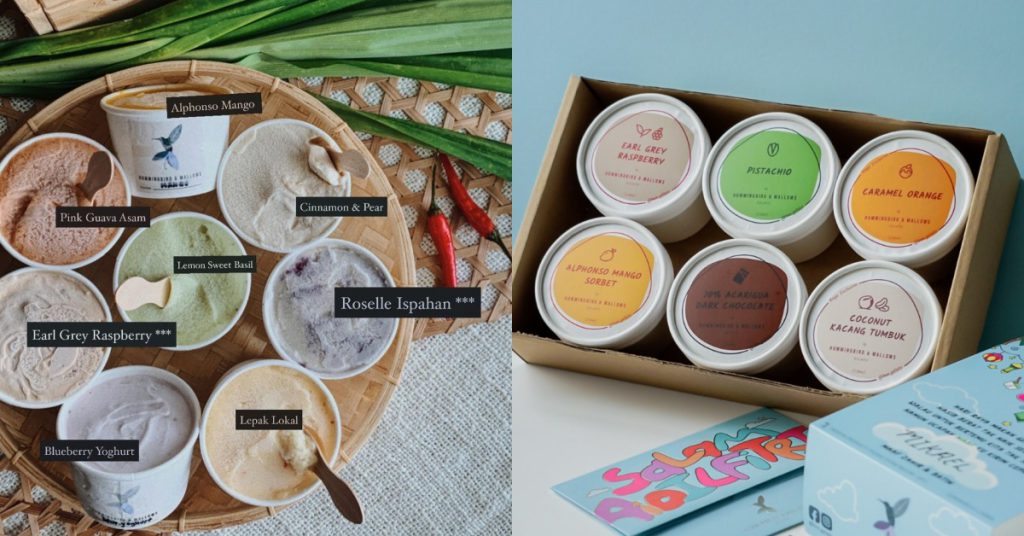 "I have always been a chef, hence I have so much more to learn. With that being said, what gave me the confidence to start a business is knowing my product, the quality, SOPs, the inside-out of a kitchen from my experiences I had."
Touching on the botanical aspect of the brand, Ann Gie said that this means that they use fruits, nuts, herbs, teas, and spices to incorporate into their flavours. 
Apart from regular flavours such as chocolate, vanilla, and pistachio, Hummingbird & Mallows also offers funky flavours such as pineapple and chili padi sorbet, and lychee and roselle gelato which are all made from real ingredients without artificial flavouring and colouring. 
It takes roughly four to six weeks to develop a flavour, from sourcing the right ingredients and materials to the final product.
The process involves aging and infusing their gelato bases overnight with some flavours going up to 48 hours for that intense flavour that lingers in your mouth.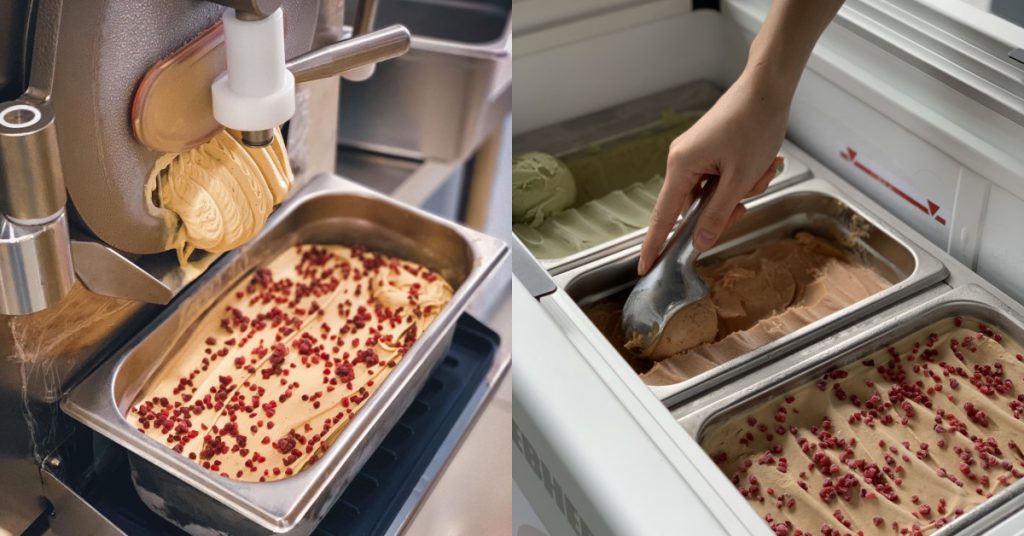 "Each of our flavours has a different gelato base with the right ratio of ingredients. It's actually science. They're denser, smoother, and strong in flavour, but not overpowering."
"It has a lighter and cleaner finish and not jelak. Many customers are skeptical at first, but once they've tried it, they're amazed by the flavour combination," said Ann Gie.
The gelatos are currently priced between RM30 to RM40 for a 12oz tub, depending on the flavour.
When asked if she was planning to expand the list of offerings, Ann Gie said, "We always introduce special flavours and limited products for occasions like Christmas, Hari Raya, etc."
To her, the best parts about gelato production are that the possibilities of flavours are endless and that it feels like a playground for her. 
"The simplest flavours are the hardest to perfect. For the special flavours, the inspiration came from the experiences I had in the kitchen. I also try to have a balance of flavours so that there's always something for everyone."
Churning on into the future
Ann Gie currently runs the business alone with a couple of part-timers whilst the gelatos are delivered by third-party couriers.
"We're still based online, selling tubs directly to consumers and hosting live scooping carts for wedding and corporate events and also supplying selectively to cafes and restaurants around KL."
Image Credit: Hummingbird & Mallows Gelato
While speaking about her future plans, Ann Gie shared things are a lot better on the family side of things. Her mother has found peace and since passed on, and her sister is in remission and running her own business making candles, called so.kenndlelous.
Ann Gie will now be pushing on and focusing more on the business, and aims to open up a physical store in two years.
Recalling her journey so far, she said, "I wish no one has to go through this experience but I've learnt to persevere and stay resilient during this tough time. I believe it is part of the journey to bigger and better things."
Learn more about Hummingbird & Mallows Gelato here.
Read other articles we've written about Malaysian startups here.
Featured Image Credit: Hummingbird & Mallows Gelato