Vulcan Post isn't a stranger to young entrepreneurs, having featured a fair share of them in the past.
But beyond young individuals, what about kid entrepreneurs? Well, we've also written about a few of those, but lately I've been thinking—how legal is kidpreneurship? Could it actually be considered child labour?
To find out, we reached out to Yeow Jie Han, a partner at GLT Law.
Can they even work in the first place?
First of all, we need to define what a child employee is in the eyes of the law. To answer this, we'll be turning to The Children and Young Persons (Employment) Act 1966, or CYPA for short.
Under the 2019 Amendments to CYPA, a "child" is defined as a young person under the age of 15 years old.
Meanwhile, a "young person" is someone who is 15 years old or above, but under 18 years old.
Today, we're focusing more on the laws for children, i.e., those 15 years old and younger.
Section 2(1B) CYPA via the 2019 Amendments provides that a child (which, as another reminder, is anyone younger than 15 years old) may be engaged in the following employments:
(a) Employment involving light work suitable to the child's capacity in any undertaking carried on by his/her family;
(b) Employment in any public entertainment, in accordance with the terms and conditions of a licence granted on that behalf under this Act;
(c) Employment requiring a child to perform work approved or sponsored by the Federal Government or the Government of any State and carried on in any school, training institution, or training vessel; and
(d) Employment as an apprentice under a written apprenticeship contract approved by the Director-General of Labour with whom a copy of such contract has been filed.
So, this might sound like anyone under 15 can still work in these situations. However, in Section 2(2A) of CYPA, it is stated that the legal minimum age for employment for a child shall not be less than 13 years old, provided that only light work is involved.
As a side note, if you look at point (a), you might start to wonder whether the 12-year-old kid helping their mum, AKA your favourite hawker at the food court, is working illegally. But since the term "employment" is used, as long as the child isn't being "employed", meaning to say there is no gain such as payments and they're just helping out, that's perfectly fine.
Meaning to say, in the situation of light work, only children aged 13 to 15 are allowed to be employed.
Light work means any work which is not likely to be harmful to the child's health, mental, or physical capacity, or to prejudice their attendance at school.
Can a child own a company?
In Malaysia, there is no specific law that prohibits a child from owning a company or shares in a company.
However, Section 196 of the Companies Act 2016 requires that every company must have at least one director who is ordinarily resident in Malaysia and every director of a company must be at least 18 years old. Thus, a child can't be the director of a company.
A child may be able to own shares in a company through a trustee or guardian, though.
"However, a child may not be able to purchase the shares themselves as they are not of legal age to enter into contracts," Yeow reminded.
In Malaysia, only persons 18 years old and above have the legal capacity to contract.
So, the shares would need to be bought on the child's behalf by a parent or legal guardian through a trust arrangement, with the shares held by a trustee.
So… what about child founders and CEOs?
Under Malaysian law, there is no specific statute that expressly allows or disallows a child to run a business.
This means there is no explicit minimum age requirement for starting a business.
However, it could be interpreted that an age requirement does exist as provided in CYPA. This is because a child would be considered employed the instant the business is started.
So, once again, Section 2(2A) of CYPA would apply. (As a reminder, Section 2(2A) states that the legal minimum age for employment for a child provides that it shall be not less than 13 years old, provided that only light work is involved.)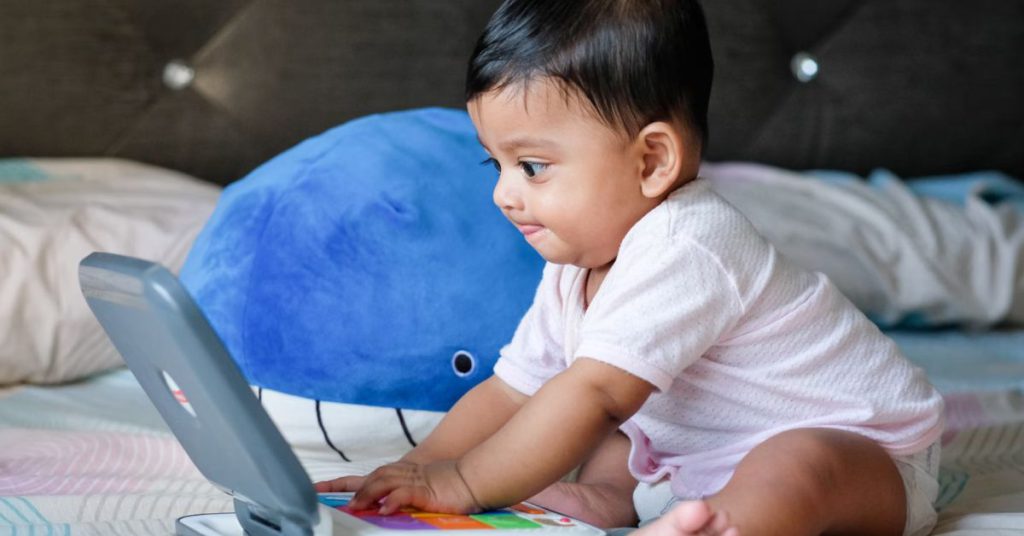 As for the legality of being a child CEO, here's what Yeow said.
"CEO is merely a title. It is not a necessity that a CEO must also be a Director. As such it is not illegal for a child in Malaysia to hold the position of Chief Executive Officer (CEO) in a company, as there is no age restriction for holding such a position."
He also added, "It is worth noting that a child who holds the position of CEO in a company would be subject to the same legal and regulatory requirements as any other CEO."
This includes responsibilities such as ensuring compliance with relevant laws and regulations, managing the company's operations, and making decisions that are in the best interests of the company and its stakeholders.
A point of concern he pointed out was that this could render the child to be considered a de facto Director.
A de facto Director is a person who is assumed to act as a director, even if they have never actually or validly been appointed as such.
How can we avoid the child CEO becoming a de factor Director, then?
"One possible workaround is for the child to not be in the company on paper, and conduct all business decisions through a proxy, and have the child make 'suggestions' regarding the conduct of the business," Yeow suggested.
What if the child is just a brand representative?
According to Yeow, it is possible for a child to be used as a representative or spokesperson of a company in Malaysia, as long as the child's involvement in the company does not violate any laws or regulations.
So, yes, a child could be involved in promotional activities or act as a brand ambassador, but they should not be involved in any activities that are considered illegal or unsafe for their age and development.
Additionally, any use of a child's image or likeness for promotional purposes must comply with relevant laws and regulations, such as those related to child labour, privacy, and intellectual property.
Alright, so what if we make that child a brand representative of the company, but pretend as though the child is actually playing a role in the company as… some kind of marketing gimmick, for a lack of a better term?
"If a business is found to be making false claims or misrepresenting the child's involvement in the business, this could be considered a form of fraud or deception," Yeow said.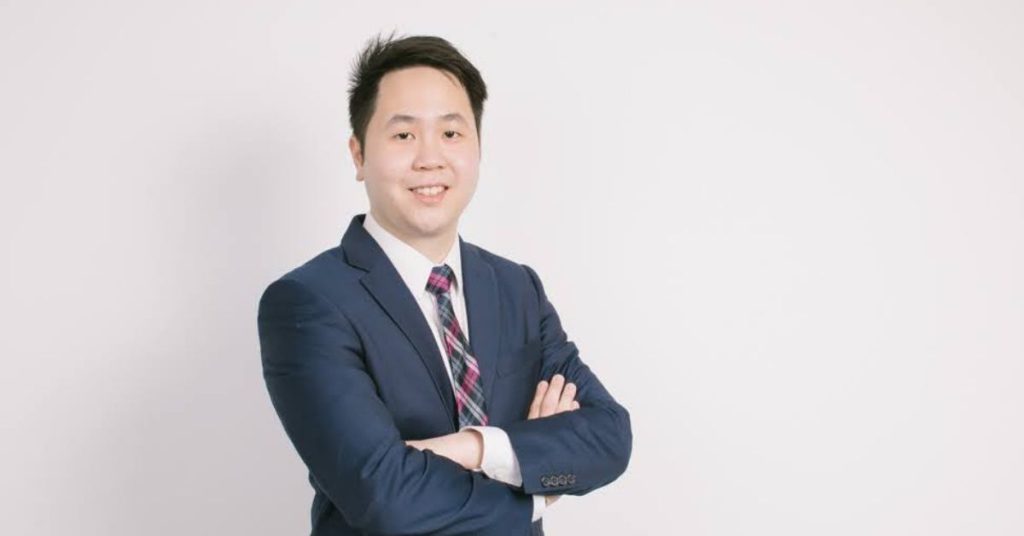 This means that the authorities may take action to ensure that the business operates in a transparent and honest manner and that consumers are not misled or deceived.
In summary, while it is not illegal for a child to be listed as the CEO of a business in Malaysia, law enforcement agencies may take action if there are concerns that the child is being exploited or endangered, or if the business is engaged in fraudulent or deceptive practices.
What if the child isn't paid? Is that still work?
While it may be possible for a child to engage in activities that do not constitute as work, such as volunteering or participating in extracurricular activities, any activity that falls under the definition of employment, whether paid or unpaid, is subject to the provisions of the CYPA.
This means that if a child is engaged in any work, they may be considered as an employee under the law.
As such, the employer may have certain obligations and responsibilities towards the child. This includes ensuring their safety and well-being, providing suitable working conditions, and complying with relevant laws and regulations.
This also means that the employer may still be required to make social security contributions on behalf of the child, even if the child isn't monetarily compensated for their work.
"It may be worth exploring the possibility of setting up a trust in the child's name so that any work done by the child could be done on a voluntary basis, and any monetary reward would be paid out to the trust to be distributed at a later date," Yeow added.
In summary, any activity that constitutes work, whether monetarily compensated or not, may be subject to the provisions of CYPA. Employers must ensure that they comply with relevant laws and regulations to protect the welfare and safety of children.
What's the punishment for not complying?
Employers who violate the CYPA can face fines, imprisonment, or both as provided in Section 14 of CYPA.
Section 14 of CYPA specifies penalties or fines for contravening any of the provisions under CYPA have been enhanced to:
First offence: imprisonment not exceeding two years and/or a fine not exceeding RM50,000; and
Second or subsequent offence: imprisonment not exceeding five years and/or a fine not exceeding RM100,000.
So, is it legal or not?
If we take entrepreneurship to refer to starting and participating in a business, then, yes, given the right circumstances (i.e. no younger than 13, and doing work that is considered light at their family's business), a child can technically be an entrepreneur.
But if we're talking about a 10-year-old who wants to establish and operate a full-fledged startup… maybe not.
The point is, for parents who have children that are interested in becoming entrepreneurs, these are things that you have to keep in mind, lest you accidentally fall into some kind of legal trouble.
Read articles we've written about Malaysian startups here.
Image Credit: Pexels