foodpanda, the largest food and grocery delivery network in Asia outside of China, announced today (April 20) that it has partnered with TADA, a blockchain-based ride-hailing platform, to offer new user benefits for customers in Singapore and Cambodia.
The partnership between foodpanda and TADA will allow users of both platforms to enjoy savings, discounted fares, and loyalty programme subscriptions across both ride-hailing and quick-commerce platforms.
Starting today, TADA users in Singapore can opt-in to receive a complimentary pandapro subscription, which gives them access to on-demand deliveries at a discounted rate.
With this partnership, pandapro subscribers in Singapore will receive 25 per cent discount vouchers (capped at S$4) in their TADA accounts, which can be used for commute to anywhere in the city.
There are also benefits for corporate customers
Corporate customers of either foodpanda or TADA in Singapore can also benefit from the partnership through joint corporate bundles.
foodpanda's exclusive service for corporate customers, foodpanda for Business, which provides customisable employee allowances, e-vouchers, employee packages, and access to catering, will now include TADA's corporate solution.
TADA Corporate is a solution for business transport management that allows companies to easily manage and streamline their teams' transportation needs for work trips. TADA's Zero-Commission model also allows for greater cost savings.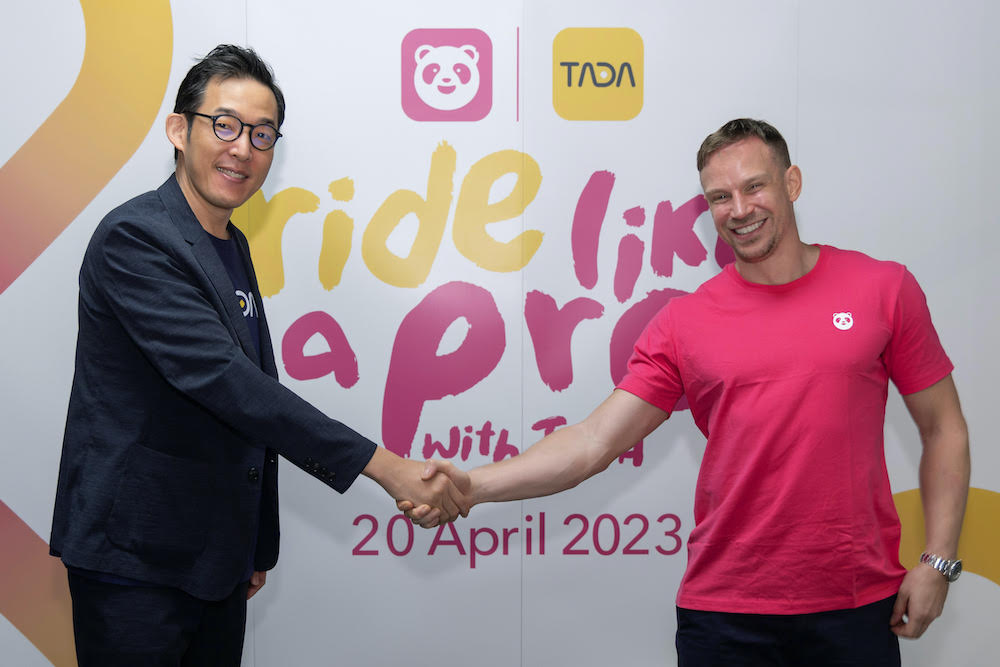 According to Jakob Angele, CEO of foodpanda, the partnership is a natural next step to bring more choices and greater value for customers who use these services every day.
"On-demand deliveries and ride-hailing have become a big part of our daily routines, so we're constantly thinking of ways to make these conveniences more accessible and affordable for customers," he said.
Sean Kim, CEO of TADA Mobility, added that partnering with foodpanda marks another exciting phase for TADA's growth across the region.
"After seeing a rapidly growing user base in Singapore, and being one of the most downloaded apps in Cambodia, this partnership will introduce TADA to a larger community relying on ride-hailing and food delivery frequently," Kim said.
foodpanda users in Cambodia can currently enjoy free rides to locations within three kilometers and 50 per cent discount codes for subsequent rides. From May 1 to June 30, foodpanda customers can also use their TADA voucher codes to get discounted rides when commuting to various SEA Games competition venues.
Similarly, TADA users enjoy a 50 per cent discount when ordering food, groceries, and more using foodpanda.
The partnership between foodpanda and TADA is expected to expand benefits that customers enjoy, making their platforms the most preferred option for their everyday needs.
Angele and Kim both expressed optimism that the partnership would grow stronger as they continue to tap into each other's networks and leverage their complementary services to offer customers added convenience across the Asia Pacific region.
Featured Image Credit: foodpanda / Fintech Singapore