Earlier this year, the Vulcan Post team had the opportunity to visit local game studio Passion Republic's office in Bandar Sunway.
While touring the massive 55,000 sq. ft. office, we came across a cosy little corner that was occupied by another team, which we later learnt was the Wizard Within team.
The name of the brand sounded familiar to me, and I realised it was one that I've often come across in bazaars and trader's markets.
Founded in 2016, Wizard Within is a brand that creates children's storybooks, particularly personalised ones.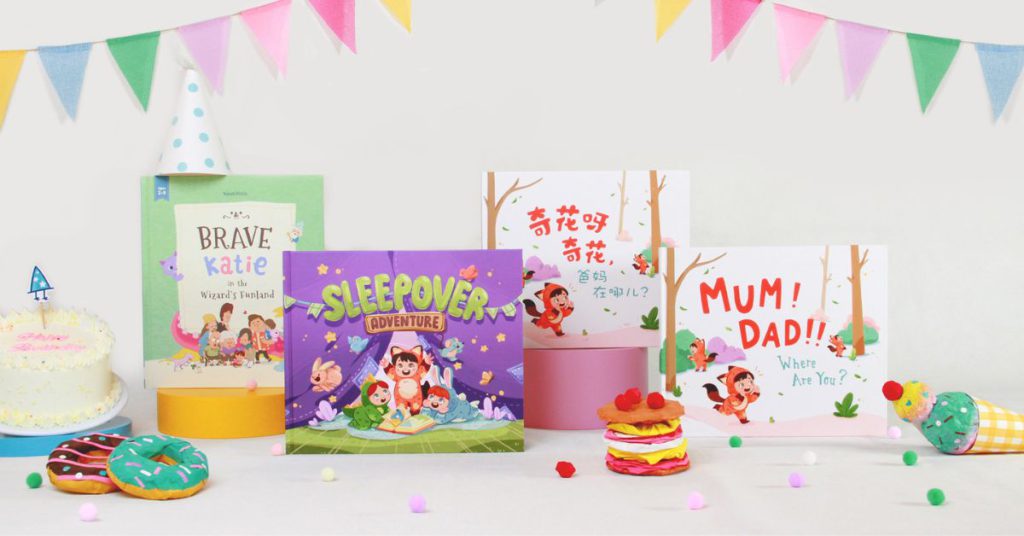 Turns out, Wizard Within shares the same founder as Passion Republic—Aik Sern Ng, better known as Sern—and he seems to be just as passionate about this company as he is about his game studio.
A personal tale
The inspiration behind Wizard Within came from Sern's own experience as a father.
"I noticed that many families were struggling with communication, and children were becoming increasingly reliant on electronic devices, which reduced the bonding between each other," he pointed out.
From Sern and his wife's observations, digital content for children has become very polished, to a point where children no longer need to "fill in the blank" with their own thinking. Sern feared that this would lead to a generation that lacked patience and imagination.
Thus, the couple decided to create something meaningful for parents and children to enjoy and bond over.
At the same time, the books should help develop the child's creativity while making reading more engaging and interactive for them. They should also allow parents to discuss the stories with their kids.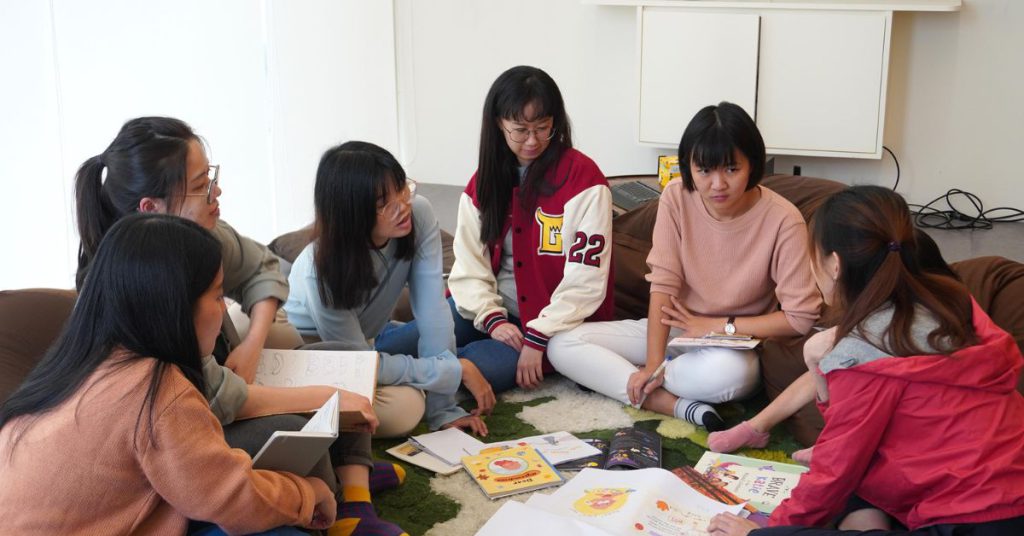 "Forming the Wizard Within Team was an instinctive and passionate decision, and in fact, it's a tough business to be in, but I am grateful to have found a team to chart our ways to create more meaningful content that will inspire many parents and children along our journey," he said.
Customising the reading experience
Finding that there were limited options for customised children's books in the market, Sern and his wife decided to start creating personalised storybooks for their own children.
"In our creative/imaginative minds, we are always part of the stories, adventuring and exploring," Sern explained. "So we wanted to have all the children be able to put their names into the books that are uniquely theirs."
This concept is what sets Wizard Within's books apart from other publishers of children's books.
According to a 2017 study, personalisation in printed children's books can have a positive impact on children's learning engagement, confidence, and ambition.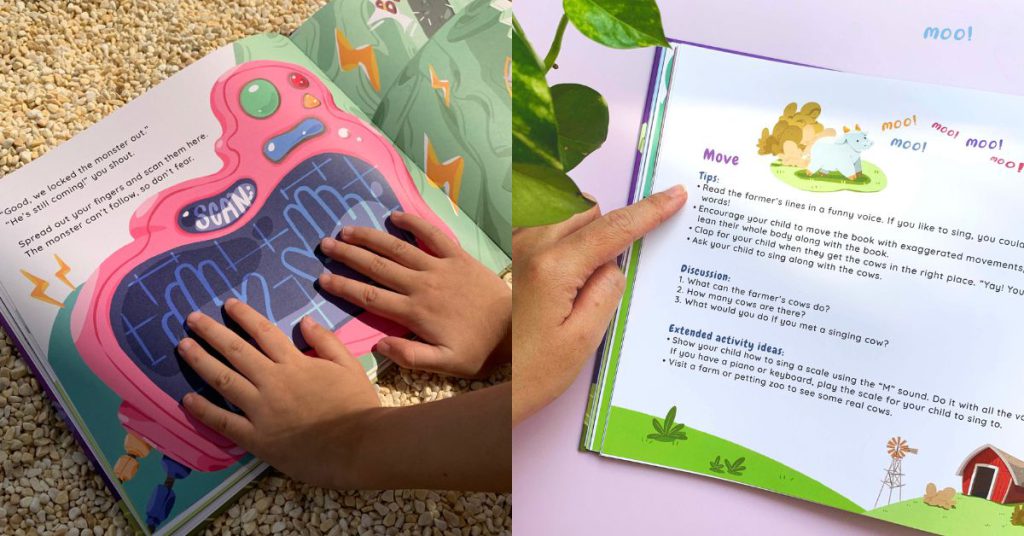 Pei Yen, the producer at Wizard Within, shared that by placing the child as the main character in the story, they are more likely to be involved with the stories. This, in turn, will help foster the love of reading.
Apart from personalising the child's name and interests in the story, Wizard Within also offers partial customisations for books that are meant to be gifts for babies.
This means the parent can write a letter in the book or include a sonogram picture so the child can look back on it down the road.
The team's first customised storybook took about two years of R&D before it could be launched to the public.
This R&D process involved testing various storylines, illustrations, and customisation options to find the right balance between personalisation and storytelling.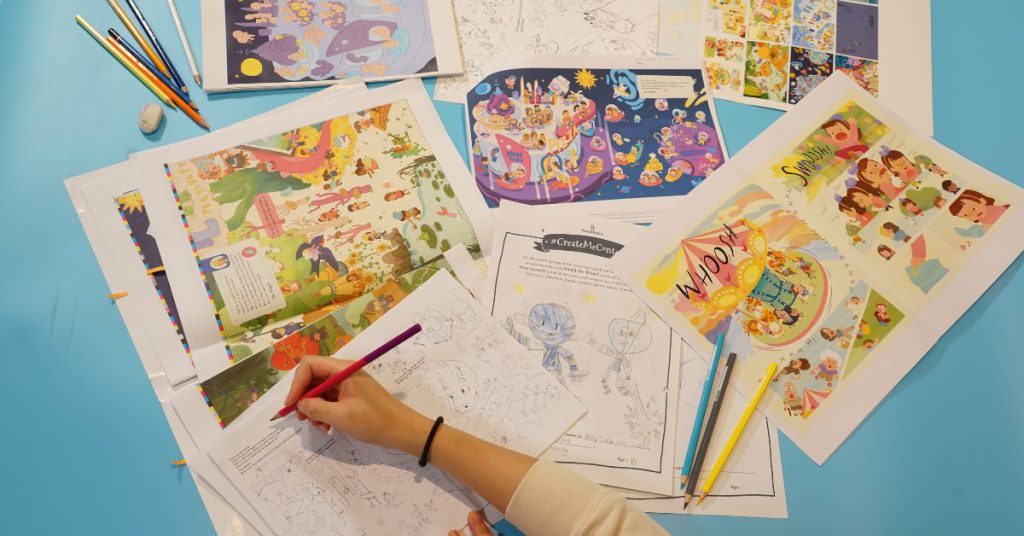 "For example, we experimented with different ways of incorporating the child's name and activity content in the illustrations without disrupting the flow of the narrative," Pei Yen explained.
Wizard Within currently has four titles, including a Chinese one. Their latest book, Brave Katie in the Wizard's Funland, a seek-and-find adventure book, took around 1.5 years to complete.
"In the future, we plan to expand our DIY personalisation options to include more diverse storylines, themes, and interactivity to enhance the child's imagination and creativity," Pei Yen added.
The work that goes into creating a story
Creating a book involves multiple stages, including ideation, writing, editing, illustrating, designing, printing, and distribution.
The ideation and writing of the storybooks are done in-house. The Wizard Within team currently consists of around six full-time and part-time members, including a writer, editor, illustrators, designers, and customer service representatives.
According to Pei Yen, Passion Republic has been a valuable resource for them in terms of talent and connections.
"We learn new skills such as animation and 3D software from them, and sometimes request content feedback, which helps our creation as well," she shared.
Once the book's story and design are finalised, they are handled by a third-party printing partner that also does the trimming and binding process.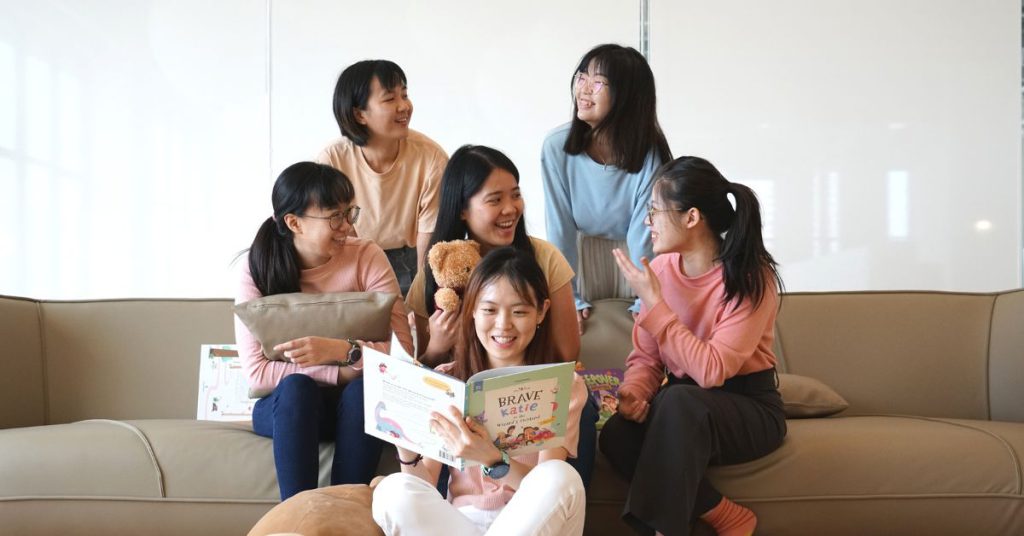 "The entire process takes a minimum of 18 to 24 months from scratch, depending on the complexity and the content of the storybook," Pei Yen explained.
After completion, Wizard Within works with a creative team that handles promotions and marketing.
Outdoor bazaars and pop-up events aside, Wizard Within also organised online storytelling and craft workshops that allow them to reach thousands of children.
Last year, the team also got the opportunity to showcase Brave Katie in the Wizard's Funland at the GMBB mall during a one-month picture book exhibition.
"We also conducted workshops for children and adults, as well as sharing sessions throughout the event," Pei Yen said. "This exhibition opened up many collaboration opportunities with other brands."
Onto the next chapter
So far, the team has sold more than 1,000 copies of Brave Katie in the Wizard's Funland since it was launched about nine months ago.
With that success, they've reprinted a second batch of the book with a new feature that includes a paper magnifying glass inserted in the book for a more fun and interactive moment between parent and child.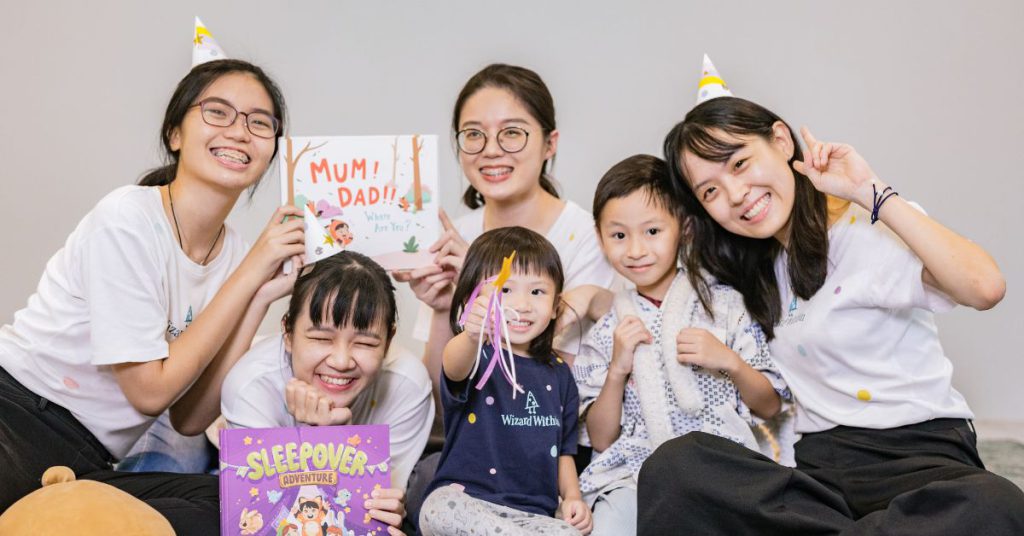 "We are very grateful to have a very high rate of returning customers, with about 80% of our customers making repeat purchases," Sern said.
Considering their current portfolio, it seems that Wizard Within believes in taking things slow and steady, focusing on producing high-quality books rather than a bunch of different titles.
That said, the team does aim to expand their product line to include more titles and customisation options.
In the long run, they also hope to explore new markets, partnerships, and international distribution.
While the brand already has one title in Chinese, the team is open to the possibility of publishing the books in Malay, as well as other languages, depending on the demand and marketability of the titles.
When asked about what drives Wizard Within forward, Sern shared that it's not just about the team's passion for creating art, but the belief that what they create is meaningful for the generations to come.
"Every time we see the joy and excitement on the faces of children as they receive their storybooks, and the appreciation from parents for a product that helped them connect with their children in a meaningful way, we know our efforts were worthwhile," he shared.
Learn more about Wizard Within here.
Read other articles we've written about Malaysian startups here.
Featured Image Credit: Wizard Within