Those who have visited Eslite Spectrum, the Taiwanese lifestyle store in The Starhill, will likely have come across quite a unique store called Dissyco.
With bags of "ikat tepi" drinks and stalls resembling those found in kopitiams, this store has chosen to go with an iconically Malaysian mamak concept.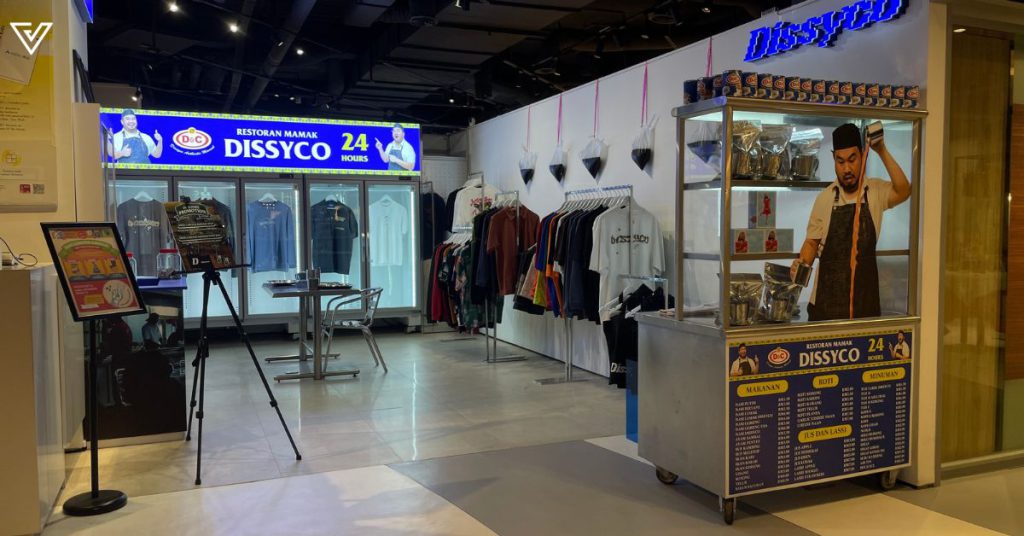 Naturally, you would be right to assume that this brand is a local, homegrown one. But you might not know that the people who created this brand are a Malaysian Chinese YouTube troupe by the name of Dissy.
It started as a merch brand
With 700K subscribers on YouTube, Dissy is a channel founded in December 2018 that creates Chinese content. Its videos consistently bring in hundreds of thousands of views, with its most popular video garnering nearly 20 million views.
In 2019, it had released a line of merchandise to give fans a more tangible way of supporting the Dissy brand.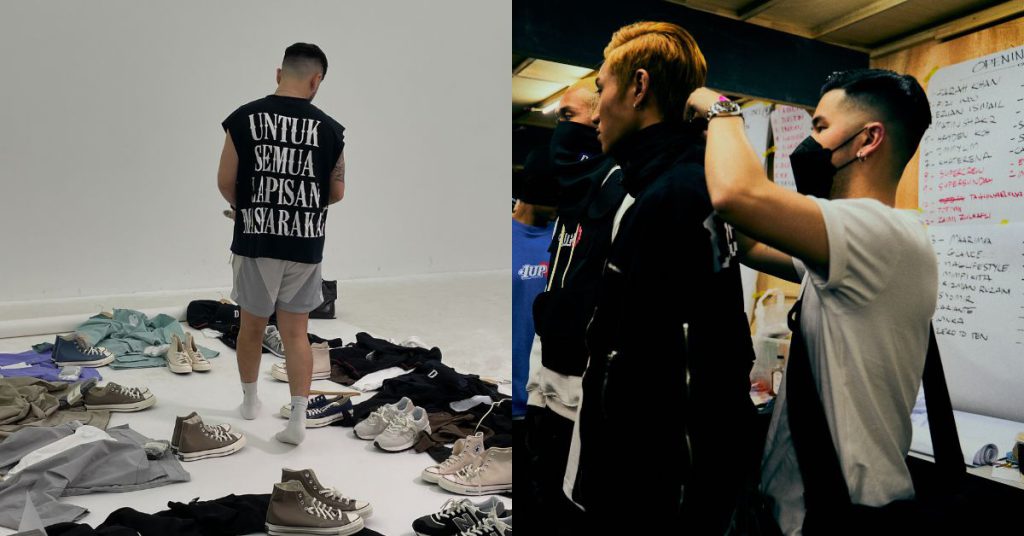 The collection ended up selling out within the hour.
"With so much demand for Dissy merch, the idea to start a fashion label was born," shared Dissyco's creative director, Justin Chew.
Meet the mastermind
Before being involved with the Dissyco label, Justin Chew had already been quite the trailblazer in the fashion industry.
Now 32 years old, the Malaysian's interest in fashion design stems from his childhood.
"Since young, I was more into clothes than toys," he recalled. "During high school, I bought my first I-D fashion magazine. From there, I slowly got into clothing and design."
A graduate of Raffles College of Higher Education, Justin showcased his first collection at MIFA (Malaysia International Fashion Alliance) 2010. The following year, he emerged as a finalist in MIFA 2011 Kronenbourg's Who's Next competition.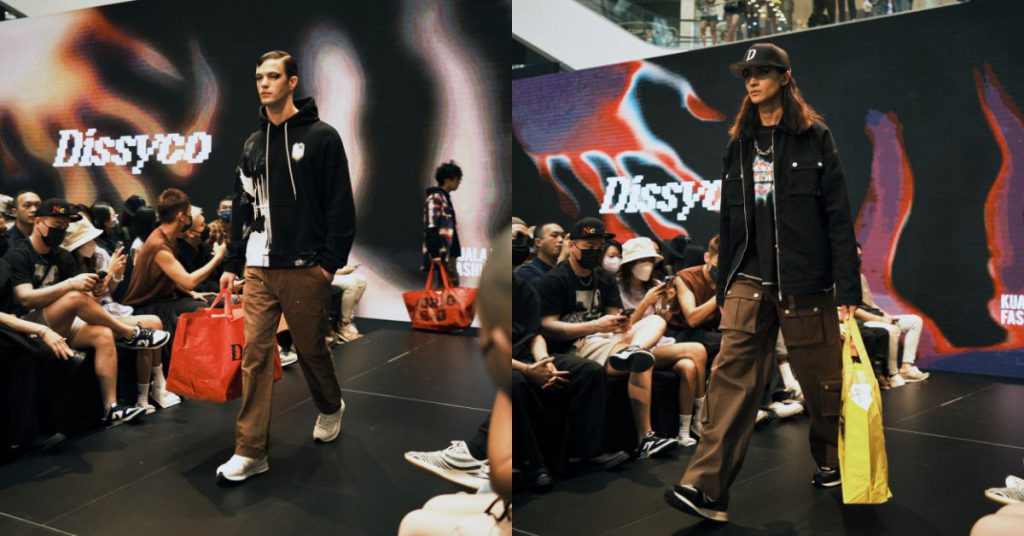 With that, Justin launched his own label, Justin Chew Basic Label, in 2013. It has since been rebranded as JNTC by Justin Chew.
Then, in 2019, Justin was headhunted and got a chance to work in Hong Kong as a fashion consultant.
Needless to say, Justin has had quite an illustrious career. So, how did he end up as the creative director for Dissyco, too?
"In 2020, while I was based in HK I came across their video on YouTube and then started following them because their content does make me feel at home," he shared.
A few months later, Justin came across a post from Dissy that stated the team was looking for a fashion designer. Without much thought, Justin sent in his resume.
"Then I got a call from my partner JY, and they offered to let me work on three releases together and test them out," he recounted.
"After those three releases, they offered me a creative director position and a partner at Dissyco. So early 2021, I decided to accept the offer and go back to KL for good."
Balancing fans and fashion
Under Justin's leadership, Dissyco has grown from YouTuber merchandise status to a brand that has appeared on platforms such as KL Fashion Week 2021.
Yet, that doesn't mean that the brand has completely cut ties with the Dissy YouTube channel.
"When we rebranded and started Dissyco, our aim was to create a fashion and streetwear label," he said. "But at the same time, we will continue Dissy merch, so both directions are different."
On a day-to-day basis, Dissyco does operate separately from Dissy, with Justin at the helm when it comes to the creative ideas and productions. However, Dissyco still relies on the content creators from Dissy when it comes to video and photo shoots.
Likewise, when Dissy needs help with clothing advice, they'll go to the Dissyco team, too.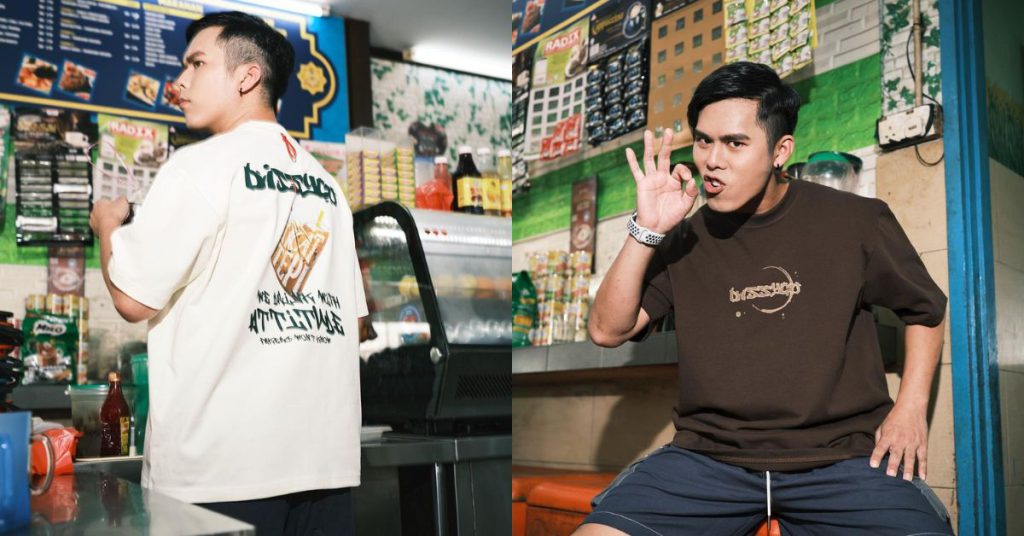 Looking at the clothing offered by Dissyco, it might seem as though the designs are quite simple and straightforward, and thus might not require much effort to create.
"But to me, making a perfect T-shirt cutting and material takes us two to three months to finalise," Justin refuted. "If you do check out our past few collections and the KL Fashion Week Show you will think differently."
At the end of the day, it's not just the visual design that constitutes a good creative director or a clothing brand.
Rather, Justin thinks of clothes more holistically. More than just the designs you see, it's the culture that's being created by a brand that's important too, from the branding and marketing to the production and team building.
"I'm learning every process with Dissyco and my team," he said. "So, I'm not only designing clothes. I'm designing Dissyco's future."
Becoming something bigger
While Dissyco's origins lie in Dissy, the YouTube channel, and its many fans, the clothing label appears to have greater ambitions than simply just catering to the channel.
"After all, we want to be a self-sustaining brand, and Dissy fans are a bonus to us," Justin shared. "What Dissy provides us is a bonus to us."
With the mindset of becoming a self-sustaining label, Dissyco has plans to do more collaborations with local artists and designers this year.
Justin shared that by the end of May, the brand will be launching a collaboration with Nestwo, a graffiti artist based in Kuala Lumpur.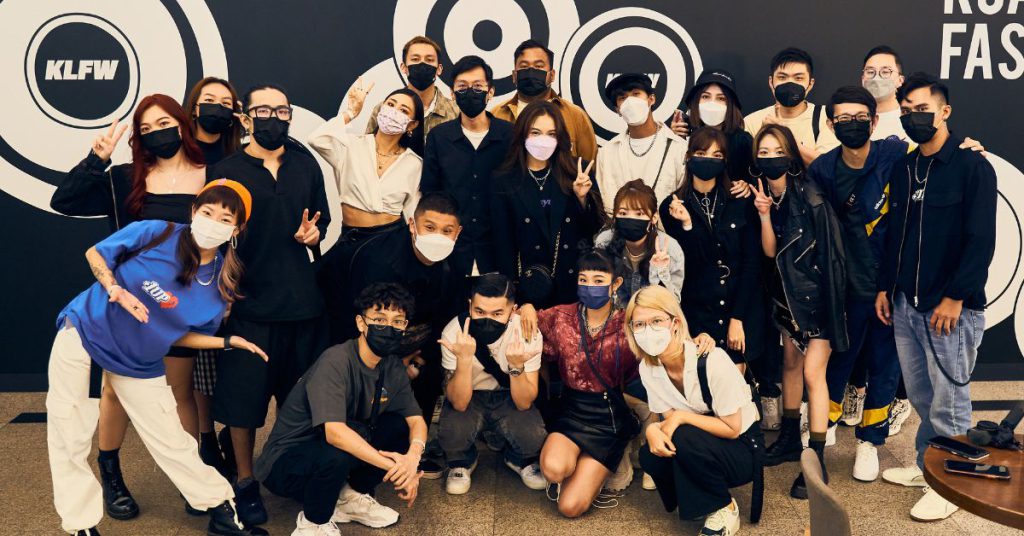 In the long term, Dissyco also hopes to open up more stores and even expand overseas through efforts such as joining international streetwear trade shows.
"We thank Dissy fans for giving us a good starting point and support," Justin acknowledged.
"Now, with our materials, quality, and design, we've managed to get a bunch of new customers that like Dissyco products, and that's our aim as well—to have more customers who didn't know Dissy but like Dissyco products."
Featured Image Credit: Dissyco