Singapore is set to revolutionise the process of clearing immigration for travelers crossing its land checkpoints by introducing QR code technology in early 2024.
The Immigration and Checkpoints Authority (ICA) announced today (May 5) that QR codes will replace passports at all counters for cars at Woodlands and Tuas checkpoints. This initiative, known as the Automated Passenger In-Car Clearance System (APICS), is part of Singapore's ongoing efforts to streamline immigration processes and enhance efficiency.
The APICS, developed by the Home Team Science and Technology Agency (HTX), underwent successful live trials last year, paving the way for its implementation. Once fully rolled out, the system will enable travelers to perform "self-clearance" conveniently from within their cars, with minimal intervention from immigration officers.
How does it work?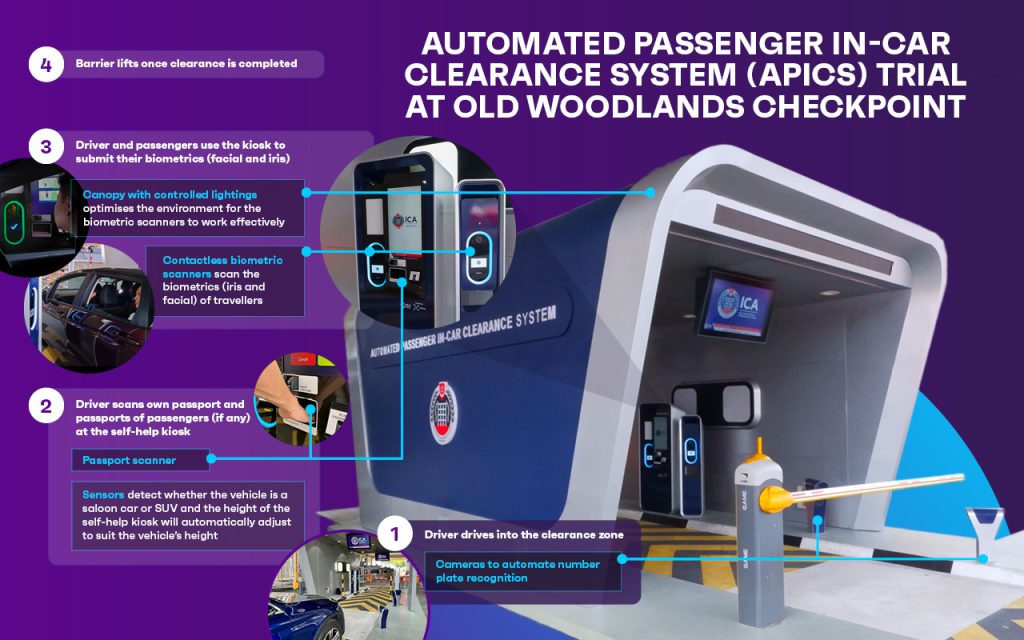 The initial phase of the system, starting in early 2024, will involve officers stationed at manual counters, while travelers generate an individual or group QR code using the MyICA mobile app.
The generated QR code will contain information from Singpass or passports, allowing passengers to scan it at the counter instead of presenting their passports. Immigration officers will then conduct facial image checks on the passengers, utilising the data retrieved through the QR code.
This streamlined process will significantly reduce the time taken to clear immigration and facilitate faster group clearances.
Moreover, travelers will have the option to save their profiles in the MyICA app, eliminating the need to re-enter their details for future trips. For subsequent journeys, family members traveling together, for instance, will only need to update their passport details if necessary.
Singapore plans to introduce dedicated APICS lanes at Tuas Checkpoint from 2026, followed by the redeveloped Woodlands Checkpoint from 2028.
In these lanes, travelers will scan the QR code themselves and present their biometrics through contactless biometric scanners for identity verification. This innovative approach will eliminate the need for officers to be stationed at every car lane, thereby enabling the opening of more lanes and further reducing waiting times.
The APICS trials conducted at Woodlands Checkpoint last year demonstrated promising results, with approximately 94 per cent of travelers successfully clearing immigration without any assistance from officers.
The majority of participants found the process intuitive and faster compared to manual clearance, highlighting the potential of this technology to enhance the overall travel experience.
More tech deployment across multiple touchpoints
Singapore's immigration clearance procedures will undergo significant transformations beyond the APICS.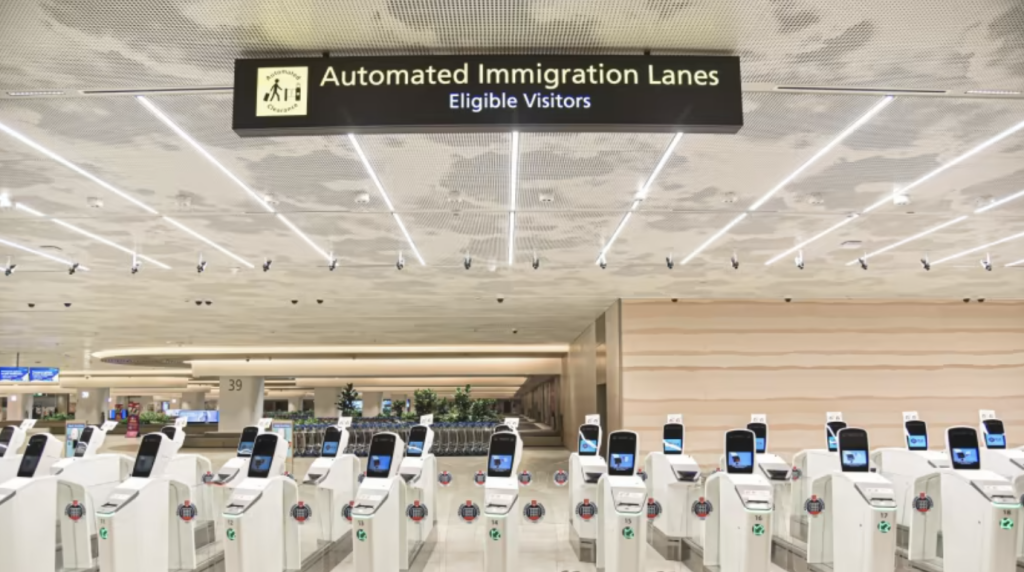 From the first quarter of 2024, the ICA plans to progressively replace manual counters at passenger halls across all checkpoints with approximately 800 new automated lanes under the Automated Border Control System (ABCS). This move aims to make automated immigration clearance the norm and improve operational efficiency while catering to rising traveler volumes.
Additionally, Singapore's upcoming Integrated ICA Services Centre, slated to open in 2024, will consolidate services previously offered at different locations.
This one-stop centre will provide seamless assistance for individuals requiring various services, minimising the need for multiple queues. It will feature the Integrated Smart Document Management System (iSMART), allowing customers to collect identity cards and passports independently.
Beyond passenger clearance, the ICA is also leveraging technology to enhance cargo security. The agency is trialing the use of artificial intelligence (AI) to detect anomalies in scanned images of cargo, parcels, and baggage.
By automating the analysis of radiographic images, AI can strengthen Singapore's ability to identify potential threats and prevent their entry.
These technological advancements will enable ICA officers to focus on higher-value tasks, such as conducting real-time observations and identifying suspicious travelers for interviews and checks. The transformation of ICA operations aligns with Singapore's commitment to safeguarding its borders while creating a more efficient and secure travel experience.
As Singapore continues to embrace automation and digitalisation, the future of travel looks increasingly streamlined, secure, and user-friendly.
Featured Image Credit: ICA