The mother-daughter bond is probably made from a combination of whispered secrets, shared eye rolls, and occasional clashes. But what happens when the connection breaks free from the confines of the home and enters a whole new territory where ideas and commerce collide?
For this upcoming Mother's Day, we are showcasing 10 mother-daughter duos, who have proved that the family tie can take on a whole new meaning – a formidable force in the world of business.
1. Momshoo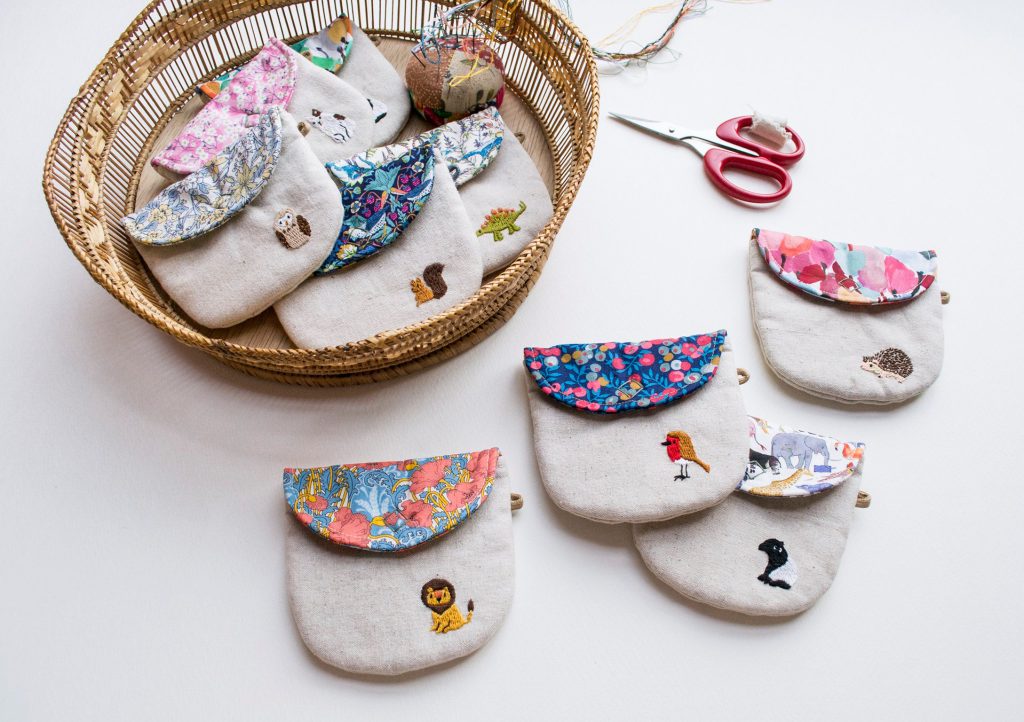 The eclectic designs and handicrafts on Etsy inspired Lim Shu Ning – an avid crafter and designer – to found Momshoo in 2009.
She creates a diverse range of handmade products including coasters, pouches, aprons, bags, brooches, and other embroidered or knitted items that are not only perfect for personal use, but also great gifts.
In 2017, Shu Ning enlisted the help of her mother, Chau Lee, to cope with the growing order and ensure each item remains unique. The dynamic duo also hosts workshops where participants learn to stitch, sew, and craft alongside them.
2. Roselodge Florist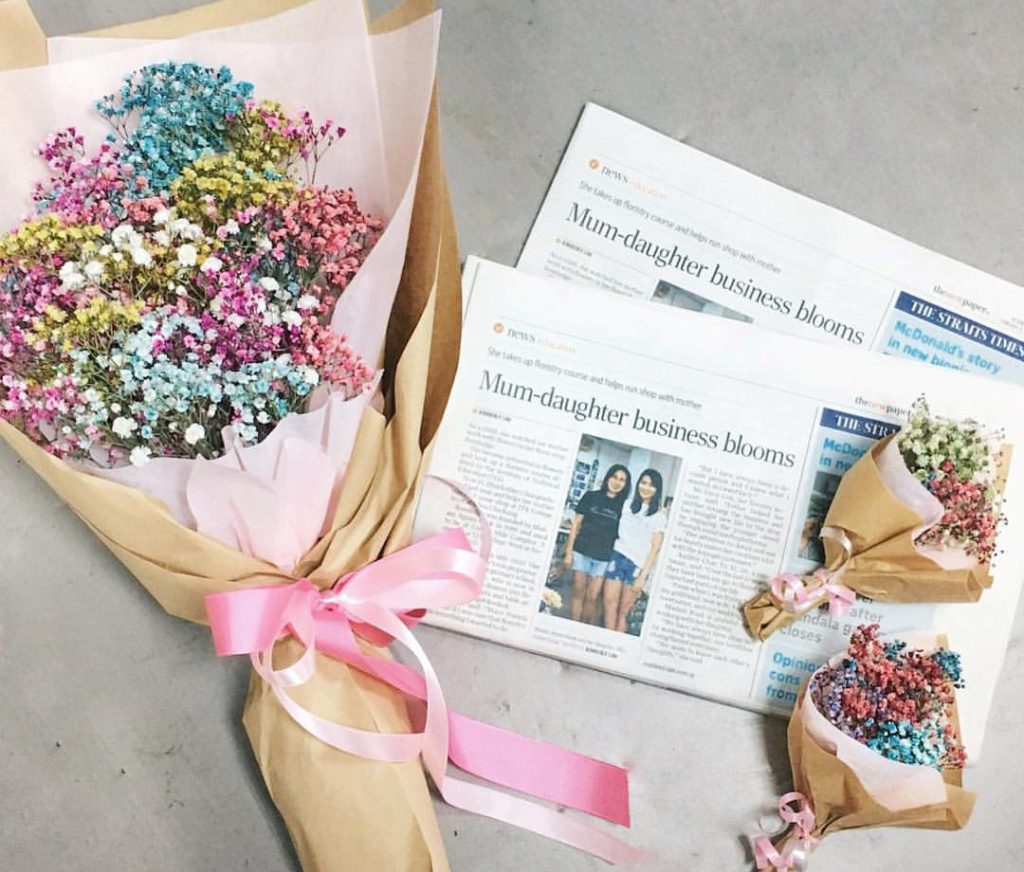 Roselodge Florist was founded by Agnes Kuek in 1989 and it used to be situated at Golden Mile Complex.
When her daughter, Esther Chua, became interested in floristry after taking a related course, the duo decided to team up and take the business to the next level. Esther brought in a younger crowd and turned up the social media charm to give the shop a fresh new vibe.
These days, Roselodge Florist is more than just a place to buy flowers. Whether you need a gorgeous bouquet for a special occasion, or simply want some expert advice on how to choose and care for your blooms, Agnes and Esther have got you covered.
And if you're feeling particularly green-fingered, they even offer training workshops to help you master the art of floristry.
3. The Happy Cheongsam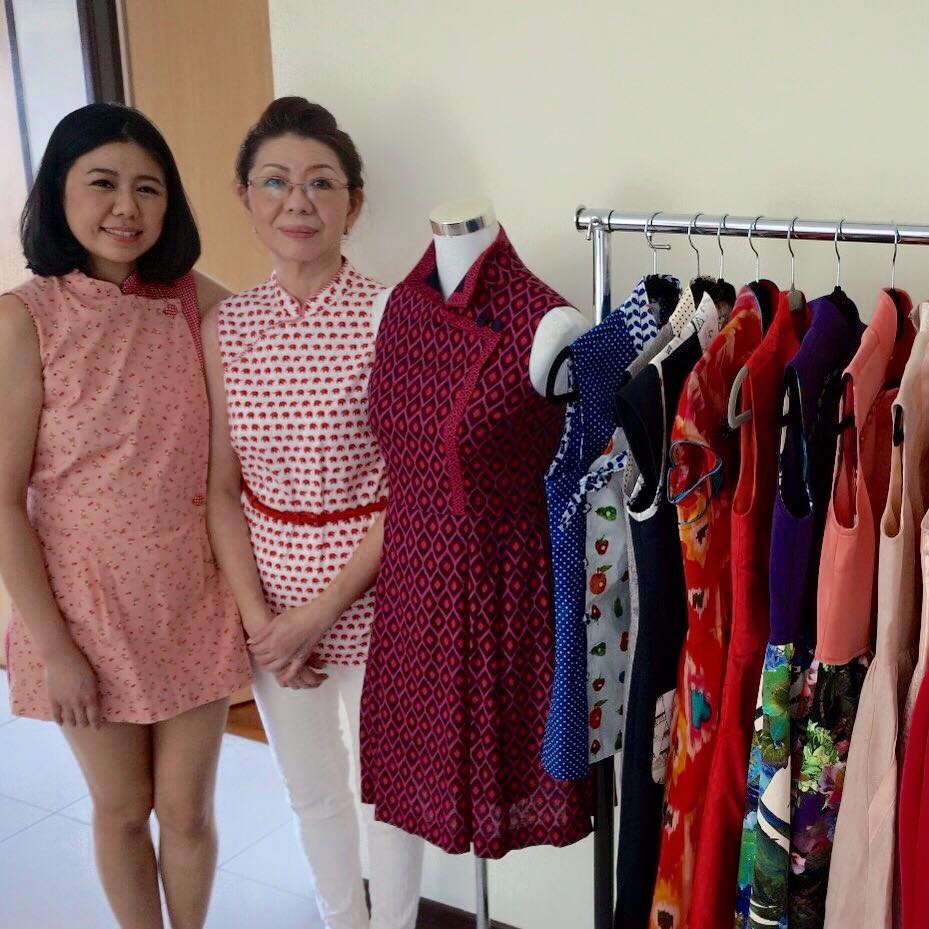 Tay Yeow Ming fell in love with sewing and tailoring when she was 15. But it was not until 2014 that she decided to team up with her mother Heng Mui Kheng, who has over 50 years of tailoring experience under her belt to start an online shop selling handmade cheongsam.
The mother-daughter duo behind The Happy Cheongsam, have no interest in creating stodgy, old-fashioned designs. Instead, they are passionate about reimagining classic attire as chic and versatile pieces that can be worn every day, while still incorporating signature elements like the Mandarin collars.
Their cheongsams are anything but traditional, and they have made a name for themselves by infusing contemporary fashion sensibilities into their unique designs.
4. Myla Moza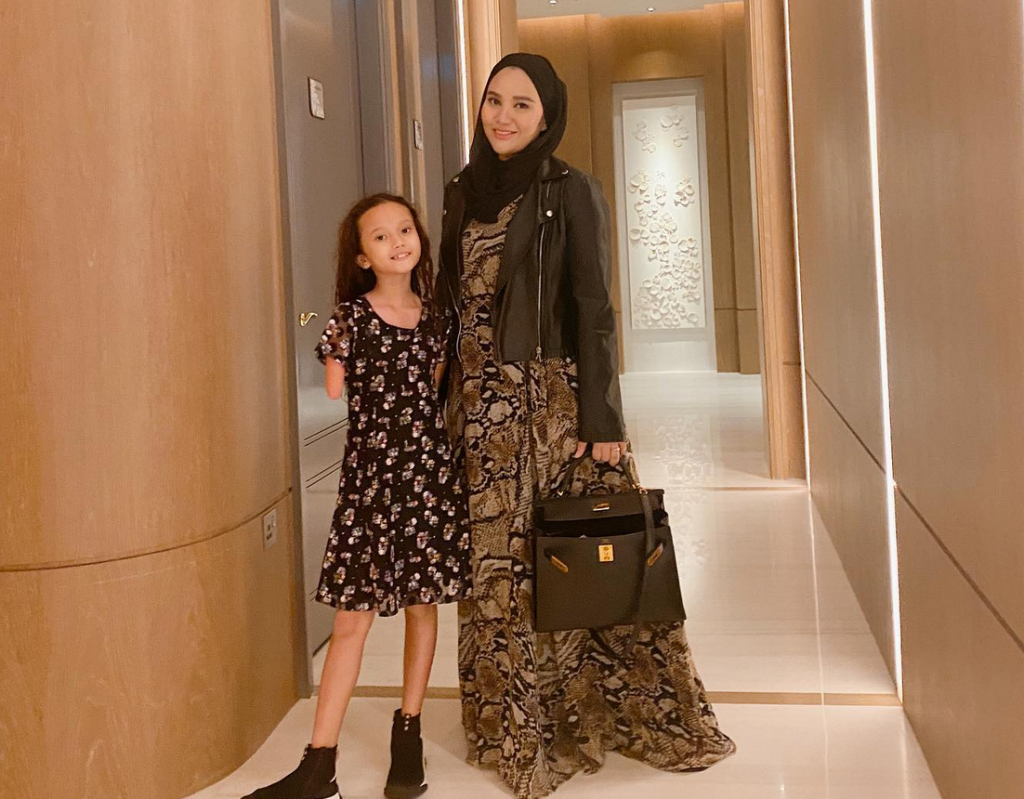 Actress Norfasarie Mohamed Yahya was devastated when her daughter Moza was diagnosed with amniotic band syndrome, a condition that posed challenges for her right arm's growth. At the same time, she also found strength and inspiration in Moza.
Indeed, at the tender age of 11, Moza has never let anything hold her back. In fact, she had just started her own business — Myla Moza — with her mother's help.
This accessories line was named after Norfasarie's two daughters and it's all about making every day a little bit brighter, with colourful scrunchies, stylish headbands, and eye-catching earrings. Currently, Myla Moza has a mini store at Far East Plaza and does occasional pop-ups in other shopping malls.
5. Heartfelt Makan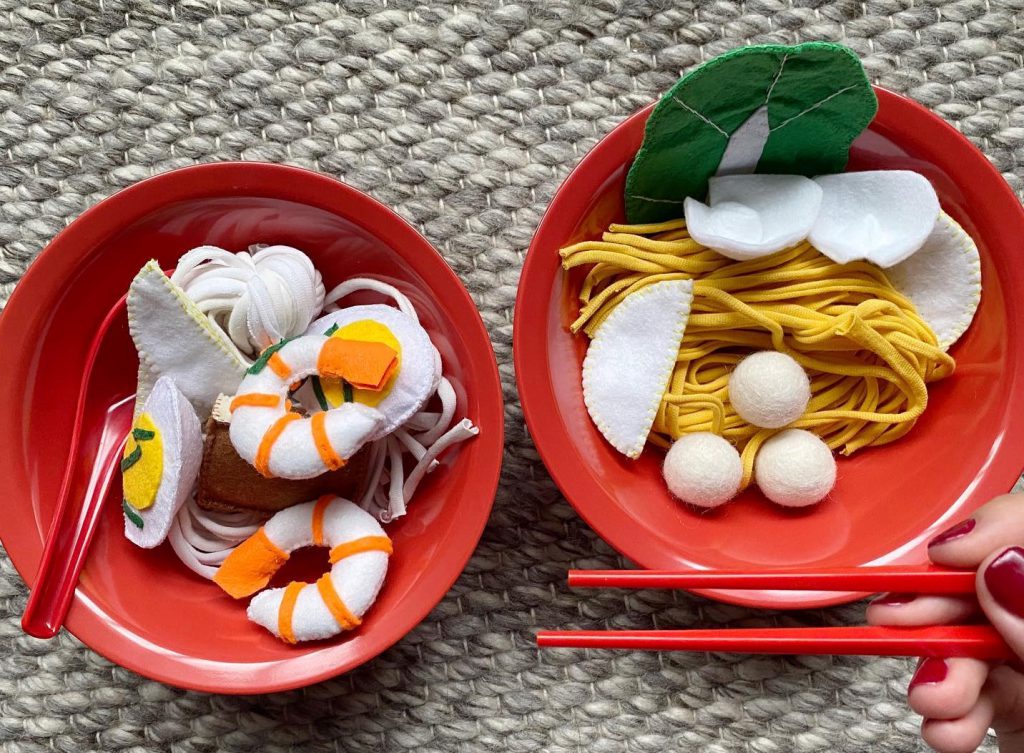 Heartfelt Makan is a toy store that does not carry the usual teddy bears and plastic dolls. Rather, it specialises in crafting felt toys that resemble local dishes. From chicken rice, satay, to Nasi Lemak and fishball noodle, they capture the essence of Singapore's vibrant food scene.
Heartfelt Makan is the brainchild of Lianne Ong — who also happens to be a local author of 13 children's picture books — and her mother. It all started when the duo used felt and polyester filler to create toys for children in the family to engage in pretend play.
Gradually, it evolved into a full-fledged enterprise. They hope the felt food will not only ignite children's imagination, but also leave them with a newfound appreciation of the local heritage.
6. Ye Traditions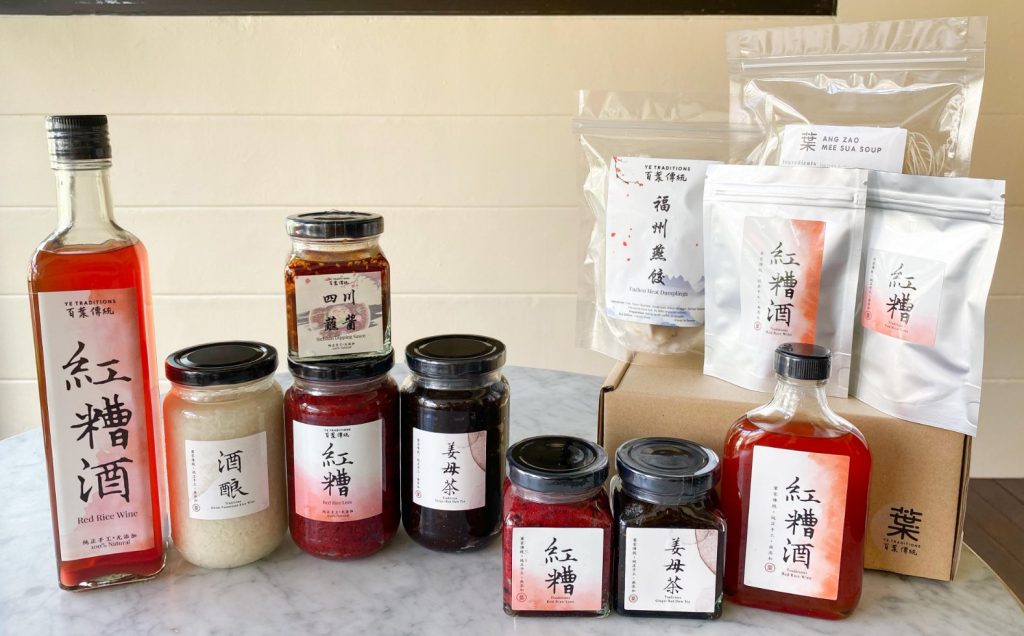 Founded by Yap Jinyen and her mother, Ye Traditions is all about preserving and reviving traditional recipes and condiments from various Chinese dialect groups.
From red rice lees to fermented glutinous rice wine and longevity mee sua, these goodies are not only nutritious and flavourful, but they are also a real taste of history on one's plate. These delicacies are steeped in history and offer a sense of comfort and nostalgia that can be shared with the whole family.
7. BodySlick
Hannah Lai is no stranger to the world of business. Since the age of 15, she had a taste for entrepreneurship, using her pocket money to buy trendy accessories and sell them in shopping malls.
Fast forward to today, Hannah has taken her business prowess to new heights by co-founding BodySlick, a soap and bath bomb label, alongside her mother Caroline.
Launched in 2018, BodySlick offers a series of gentle-to-skin and sulphate-free soaps and body cleaners, and have raked a six-figure sale by doing so.
8. Patchy Polly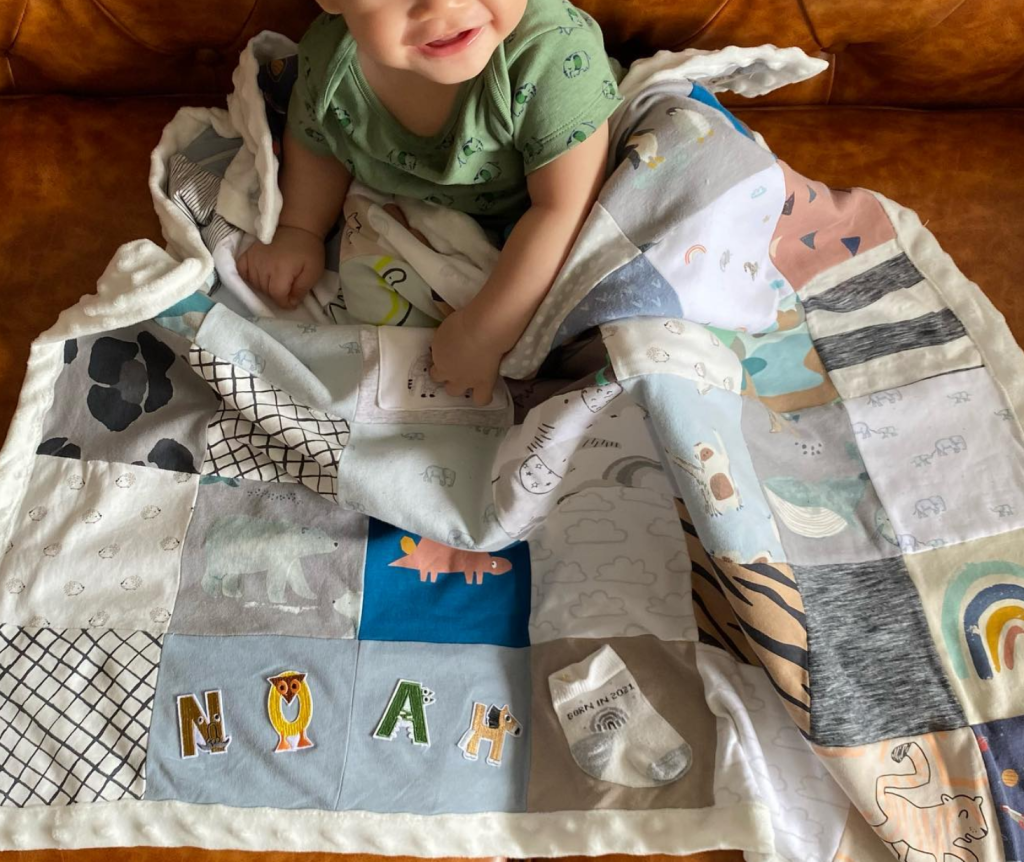 After struggling to let go of her son's outgrown baby clothes, Dione Ng stumbled upon a solution through Pinterest: repurpose the sentimental pieces into a cozy memory blanket.
With her mother's expertise in sewing and dressmaking, Dione launched Patchy Polly, a business that transforms old garments into cherished keepsakes.
Today, the company offers a range of services that preserve not only the fabrics but also the memories they represent, allowing customers to hold onto the sentimental value of their cherished pieces.
9. Kueh Ho Jiak
There's nothing like some good old-fashioned kueh to bring a mother and daughter closer, and that's exactly what happened with Elizabeth Chan and Sandy Tan, the founders of Kueh Ho Jiak.
Raised by her grandmother after her father's passing, Elizabeth's mother had to work outside the home to provide for the family. However, making kueh helped to bridge that distance between mother and daughter, bringing them closer than ever before.
Now, Kueh Ho Jiak is putting a modern twist on the old-school confectioneries. Their signature colourful ang ku kueh come in a variety of shapes and designs including flowers, fish, and even cartoon characters.
10. YeoMama Batik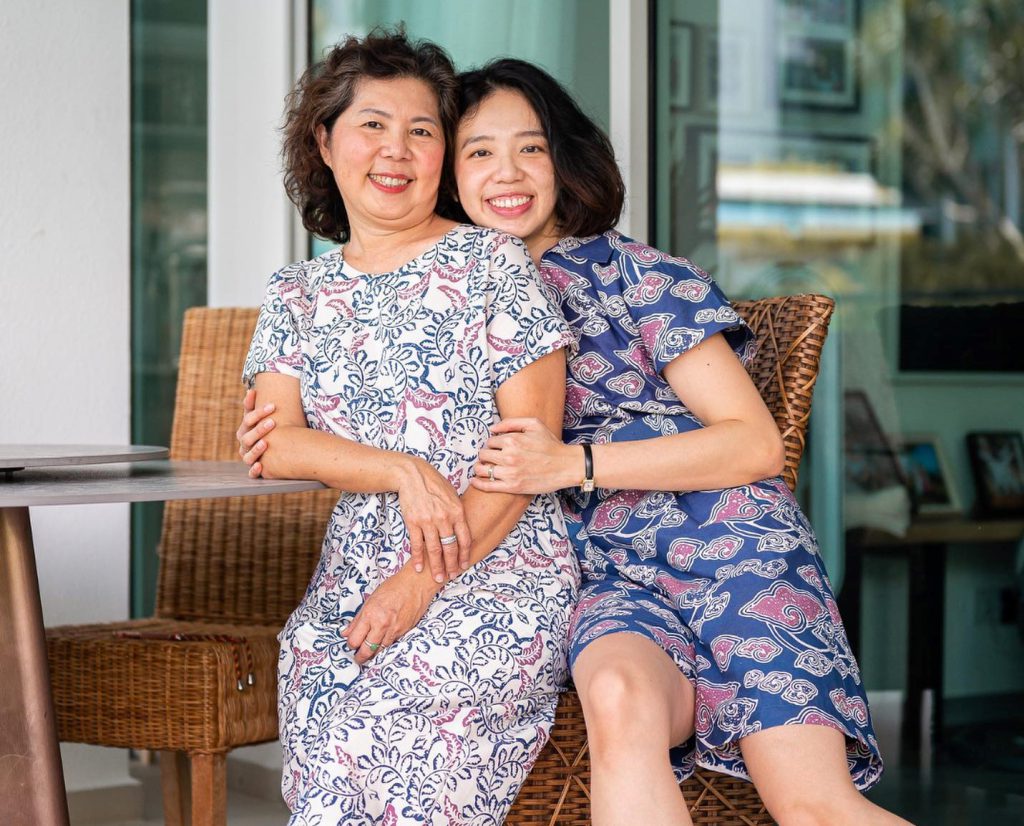 In 2017, YeoMama's vacation to Yogyakarta may have seemed like a simple retreat, but it ended up being the genesis of a brilliant business idea. As she perused the local batik fabrics, YeoMama couldn't help but muse about the possibility of bringing these exquisite designs back to Singapore.
The conversation was casual, just a passing remark to her daughter Desleen, but it sparked an entrepreneurial fire in both. YeoMama revealed the difficulties of finding stylish garments for her curvy figure, and while Desleen initially responded nonchalantly, she soon found herself caught up in a whirlwind of branding, logo design, and website creation. And just like that, three months later, YeoMama Batik was born.
Today, the brand is well known for its inclusive styles and designs, from A-line dresses, cheongsam maxi dresses to jumpsuits that cater to individuals in different forms.
A timeless bond
With their shared passion and dedication, these mother-daughter pairs have managed to turn their family bonds into thriving business partnerships.
From fashion and food to crafts and jewelry, these businesses showcase the creativity, innovation, and resilience of Singapore's female entrepreneurs.
As they continue to inspire others with their stories of success, they demonstrate that working together with family can be a winning formula for creating a business that not only generates profit, but also fosters stronger bonds between loved ones.
Featured Image Credit: Momshoo, Myla Moza, The Happy Cheongsam, YeoMama Batik, Kueh Ho Jiak, and BodySlick