When the pandemic struck in March 2020, the aviation industry was pummelled by one of its most severe crises to date.
For Kittiya Ratanajirasas (or Kitty) and her husband, Philip Yap Han Xiang — both of whom worked as cabin crew members for Singapore Airlines — this was an exceptionally challenging time.
With reduced flight schedules and pay cuts, the couple was left in a precarious financial situation, while facing the grim possibility of being laid off from their jobs.
To supplement their income, Kitty turned her passion for baking into a full-fledged business by launching Two Bake Boys in July 2020, a home-based bakery that specialises in crepe cakes infused with local flavours.
Baking: From family activity to a full-fledged business
The business idea sparked during the lockdown when Kitty decided to teach her two boys how to bake Thai Milk Tea crepe cakes, a recipe she picked up about a decade ago from a cooking class in Bangkok.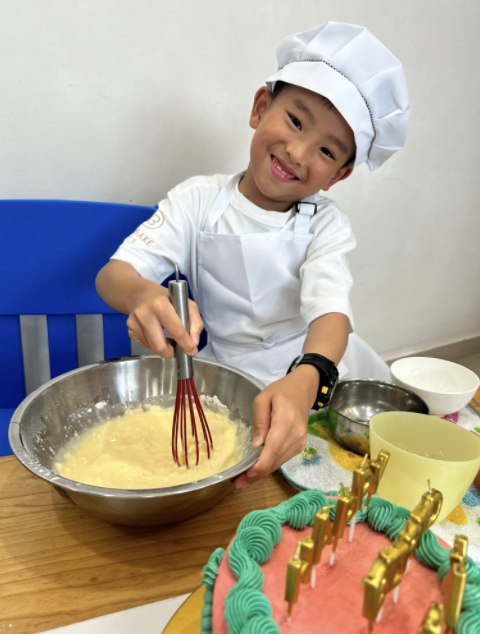 To her surprise, her boys — Carter and Coby — showed a keen interest in baking. From cracking eggs to whisking flour, they were eager to get their hands dirty and help in the baking process.
Baking eventually became a cherished family activity, and they often experimented with different flavours and combinations.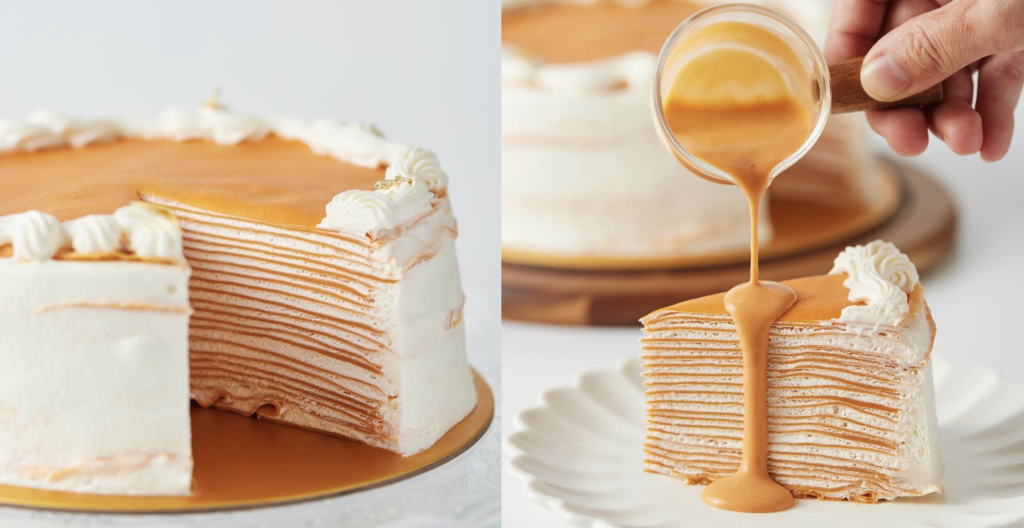 As Kitty grew confident in her baking skills, she begun making the crepe cakes for her friends and family in Singapore. Surprisingly, none of them had heard of the dessert before, but they were soon hooked by the unique taste.
Their positive feedback and encouragement led her to start up Two Bake Boys, which was aptly named after her sons' love for baking.
You can find [Thai Milk Tea crepe cakes] in some famous cafes in Bangkok. However, none of my friends in Singapore knew the existence of this dessert back then. Starting the business is a way for me to [bring more awareness] and share the dessert with more people.

– Kittiya Ratanajirasas, co-founder of Two Bake Boys
Pivoting to the F&B industry
With just S$200 and "whatever ingredients and equipment" she had left in her kitchen, Kitty — who took a food safety course — began baking her crepe cakes from her family condo, with the support of her husband who took care of deliveries and logistics.
Despite having no prior experience in the F&B industry, they were determined to make a name for themselves and build a loyal customer base. To do this, they turned to social media to expand their reach and share their creations with a wider audience.
As a small home-based business, we knew that we had to work hard to establish ourselves in the market and gain the trust of our customers.

– Kittiya Ratanajirasas, co-founder of Two Bake Boys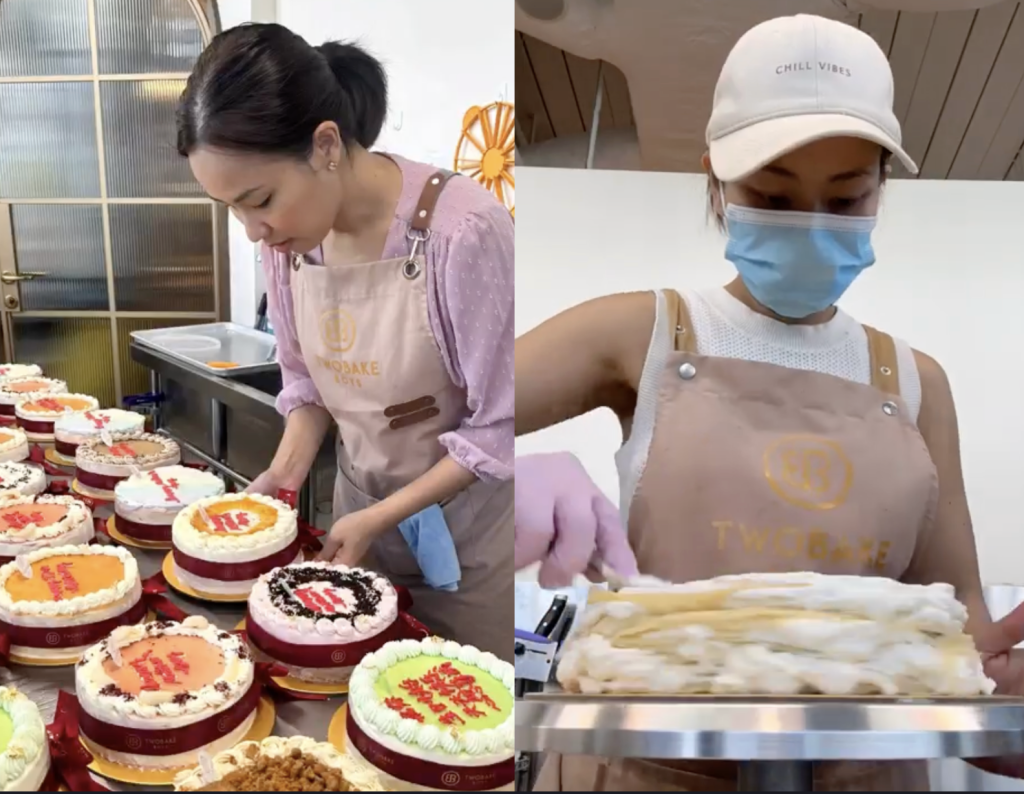 At the time, Kitty had to sacrifice her sleep and wake up at 3am daily to create her tea-infused crepe cakes, which are very time-consuming to assemble and layer. The process takes up to an hour and a half, and the cake requires at least six hours to set in the fridge.
While it sets in the fridge, the mum of two spends another 45 minutes cooking the Thai milk tea sauce, which requires constant stirring. As a result, she was only able to produce a limited quantity of cakes, with a maximum of four cakes a day and 15 cakes a week.
Though this may not seem like a lot, Kitty is grateful that her business has given her a sense of direction and purpose during challenging times while generating additional income.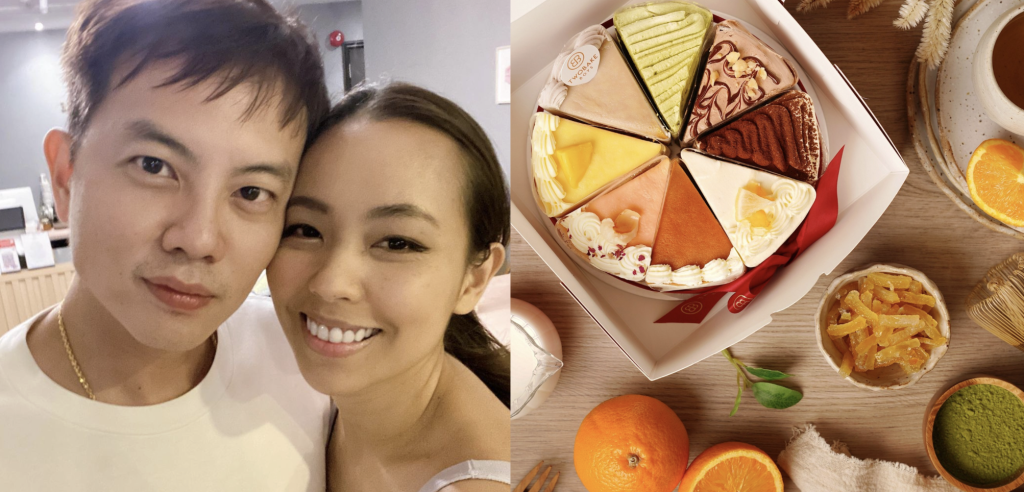 Four months since its inception, Two Bake Boys has seen a consistent stream of orders, giving Kitty the confidence to move to a bigger space. She initially rented a landed property kitchen, which allowed her to increase her production fivefold from four to 20 cakes a day.
To meet the growing demand for their crepe cakes, the couple eventually made the decision to leave their cabin crew jobs to focus on their rapidly expanding business. However, Kitty admits that this decision came after much deliberation.
We faced many challenges and struggled with our lack of experience in both baking and business, and we've made numerous mistakes and had to learn from them quickly in order to grow our business.

There were many moments of self-doubt and sleepless nights. However, we refused to let these setbacks defeat us and instead used them as motivation to push ourselves further and improve our offerings.

– Kittiya Ratanajirasas, co-founder of Two Bake Boys
Two Bake Boys now produces up to 100 crepe cakes daily
The couple's perseverance and dedication to their craft paid off in the most rewarding way. Today, Two Bake Boys boasts two thriving outlets, one of which is a a cafe-cum-baking studio that offers baking classes for its customers, regardless of age.
With their expanded infrastructure and team of skilled bakers, they now have the capability to churn out up to 100 crepe cakes daily, and offers a variety of locally-inspired crepe cakes, such as taro-flavoured ones.
Without disclosing their revenue figures, Kitty shared that they have been profitable and able to cover business costs.
In addition to their current operations, the business is now exploring opportunities to expand their reach and grow their brand through partnerships with other businesses.
Looking ahead, Two Bake Boys plans to introduce a healthier range of desserts to cater to changing customer preferences, as well as expand overseas. Ultimately, Kitty wants to share her passion for handcrafted desserts with the world, while showcasing the unique flavours of Singapore to a global audience.
Featured Image Credit: Two Bake Boys