Business magazine Forbes released yesterday (May 18) its eighth annual 30 Under 30 Asia list, which features young entrepreneurs, leaders and trailblazers — all under the age of 30 — across the region.
They have been recognised by Forbes for persevering and thriving in their respective fields, despite the tumultuous year characterised by global economic uncertainty and a decline in venture capital funding.
This year's list showcases an impressive array of young achievers from a wide range of backgrounds, hailing from 20 different countries and territories in the Asia-Pacific region.
India stands out as the frontrunner, with an impressive count of 75 honourees, closely followed by China with 34 honourees.Japan secures the third position with 33 honourees, while Singapore proudly boasts 30 honourees. Notably, South Korea rounds up the top five with a commendable count of 28 honourees on the prestigious list.
There are 30 entries selected for each of the 10 categories: the arts (art and style, food and drink); entertainment and sports; finance and venture capital; media, marketing and advertising; retail and e-commerce; enterprise technology; industry, manufacturing and energy; healthcare and science; social impact; and consumer technology.
Out of the long list of 300 honourees, 42 outstanding individuals across different industries hail from Singapore, including 18 non-Singaporeans who are based and operate from here.
Out of these 42 individuals, we have shortlisted further the entrepreneurial ones and made a breakdown of why they deserve to be on this prestigious list:
1. Gwyneth Ang Yee Lyn (29), co-founder of One Prawn & Co
Category: The Arts (Art & Style, Food & Drink)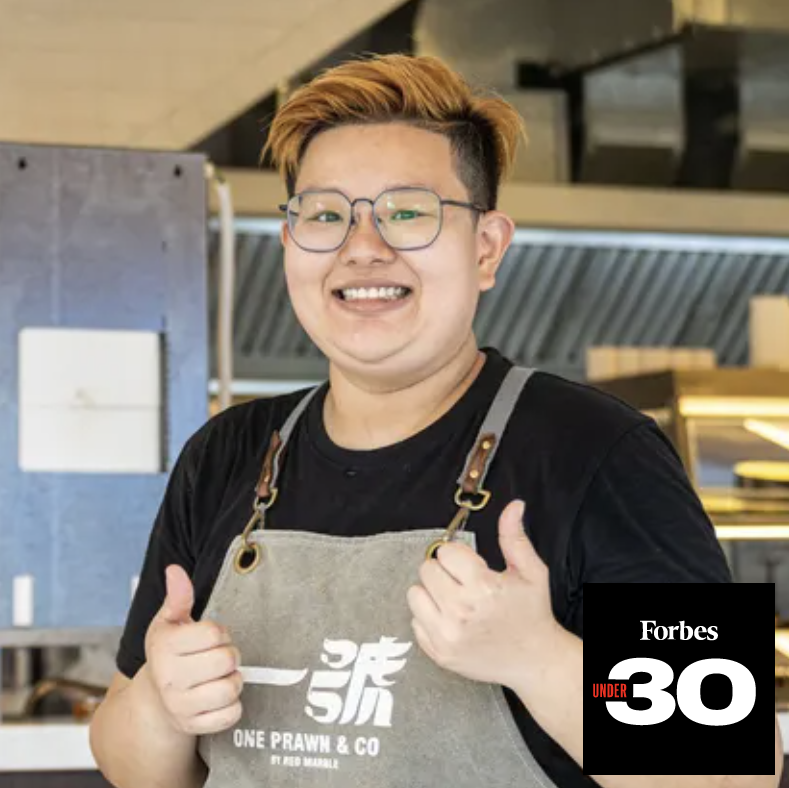 Driven by a strong determination to preserve Singapore's culinary heritage, Ang — who is a graduate of the Culinary Institute of America's Singapore campus — co-founded and cooks at One Prawn & Co, a Singaporean dining establishment renowned for prawn noodles.
Initially starting as a humble hawker stall, One Prawn & Co ventured into the restaurant scene in January 2022. Merely six months later, it received the prestigious Michelin Bib Gourmand 2022 recognition, an esteemed accolade reserved for establishments that offer quality and value-for-money dishes, with prices capped at US$45.
2. Lester Li (25), founder of King of Fried Rice
Category: The Arts (Art & Style, Food & Drink)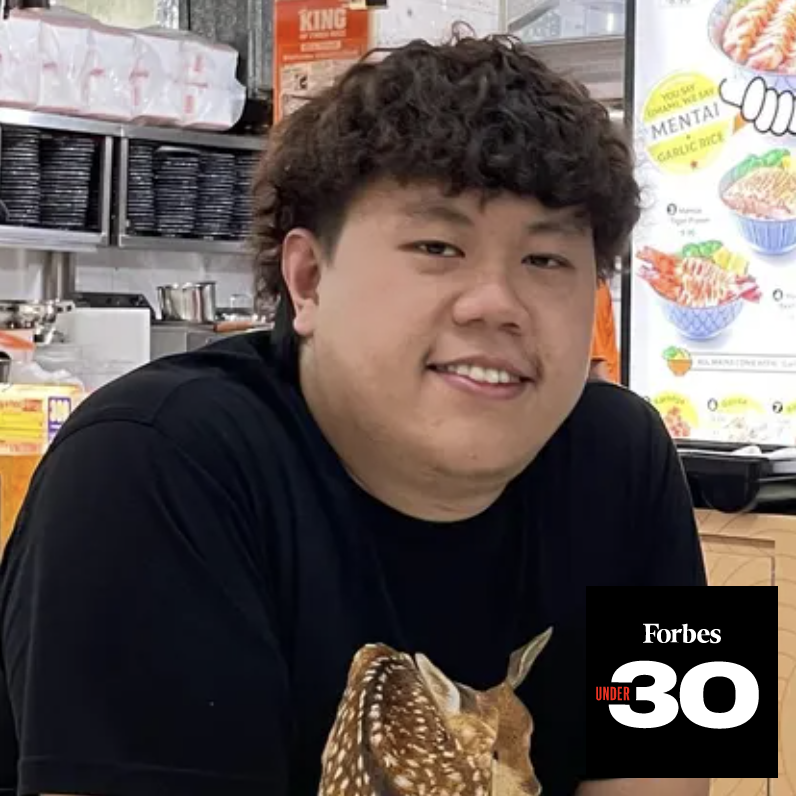 Following a successful three-year stint as a chef at Jumbo Group, the high school dropout took the leap and established his inaugural eatery, King of Fried Rice, in 2018. The outlet quickly gained popularity, attracting lengthy queues of eager customers.
Encouraged by this positive response, Li embarked on an ambitious expansion across the island, ultimately opening 30 outlets. Additionally, he introduced a fresh concept called MentaiKing, which specialises in Japanese-style buttered fried rice.
Best known for its pork fried rice, King of Fried Rice distinguishes itself by offering "restaurant-standard food at affordable prices", with menu items ranging from S$4 to S$6.80.
3. Ray Jang (28), founder of Scenius
Category: Consumer Technology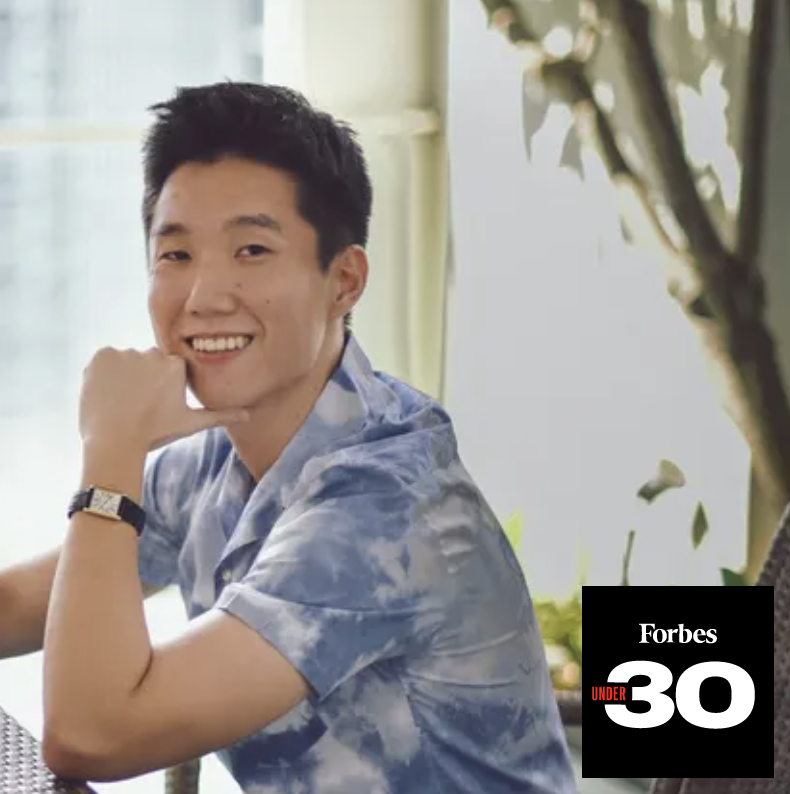 Transitioning from a role as a product leader to an entrepreneur, Jang took the initiative to establish Scenius, a gaming platform designed to facilitate connections among gamers and empower game developers to foster vibrant and immersive gaming communities.
The platform has experienced substantial growth, attracting a user base primarily from the United States, India, and the Philippines. Recognising its potential, the Columbia University graduate secured US$2.1 million in funding from investors including Accel, Kleiner Perkins, and Polygon Studios.
4. Felix Lee (25), co-founder of ADPList
Category: Consumer Technology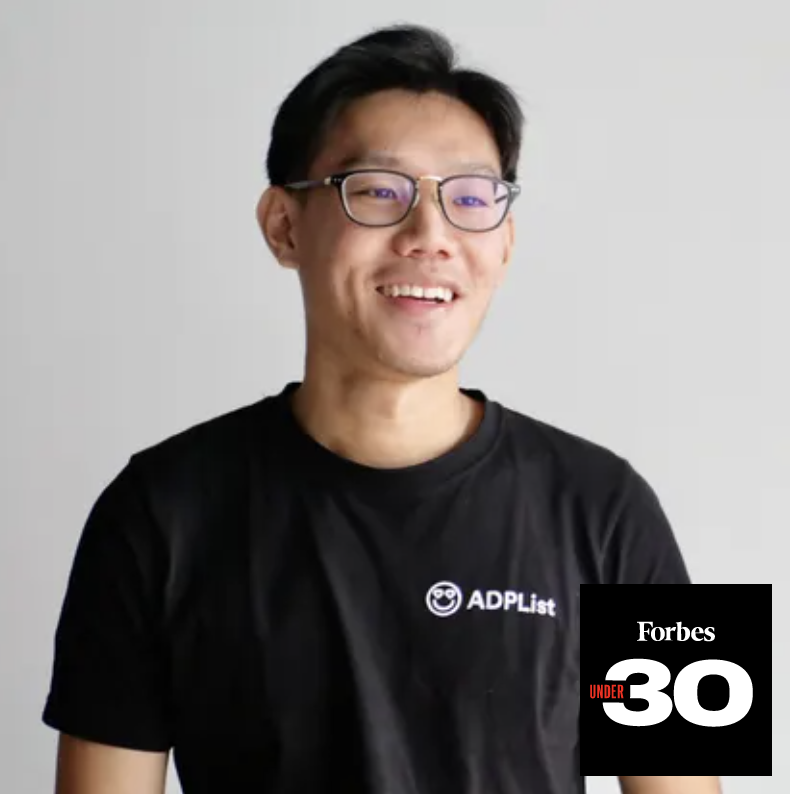 In response to the challenges brought about by the Covid-19 pandemic in 2021, Lee launched ADPList, a mentoring community aimed at providing assistance to individuals who had been impacted by job losses.
Since its inception, the startup has experienced remarkable growth, evolving into a global community boasting a staggering number of over 14,000 mentors hailing from 140 countries. The platform has facilitated an impressive 15 million minutes of mentoring sessions, covering a diverse range of subjects including product design, data science, and software development.
ADPList successfully secured US$1.3 million in funding from Sequoia Capital India in 2021. Prior to this endeavour, Lee was also involved in co-founding Packdat, a platform dedicated to planning trips with friends, and played a pivotal role in product design at Gotrade and Passpod.
5. Aravind Kandiah (29) and Charles Wong (28), co-founders of Bifrost.ai
Category: Enterprise Technology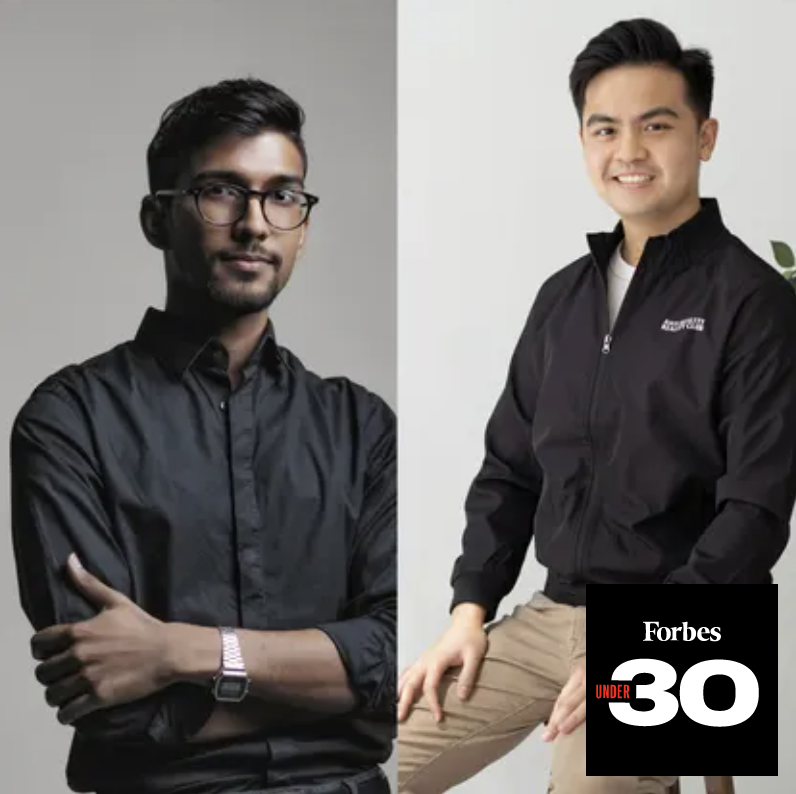 Bifrost, a pioneering company operating at the intersection of generative AI and synthetic data, has made significant strides in developing software capable of generating large-scale 3D environments. This groundbreaking technology empowers users to simulate real-life situations, including traffic accidents and natural disasters.
Bifrost envisions diverse applications across various sectors, spanning from gaming to national defense. The startup's promising potential was recognised when it was selected to join Sequoia Capital's Surge accelerator program in March.
Established by Kandiah and Wong in 2020, Bifrost has also secured investments from notable entities such as Wavemaker Partners and Cap Vista, the strategic investment arm of Singapore's Defence Science and Technology Agency.
6. Keechin Goh and Denzel Lee (both 29), co-founders of Datature
Category: Enterprise Technology
Founded by Lee and Goh, Datature offers a remarkable solution that enables individuals without extensive coding expertise to construct machine learning applications.
Through its innovative software platform, users gain the ability to automate data analysis, image labelling, and algorithm training processes. In a noteworthy achievement, Datature successfully secured US$2.7 million in seed funding the previous year, with investments from prominent entities like January Capital and Openspace Ventures.
The company proudly highlights on its website that esteemed teams from across the globe, including those from Nvidia, UC Berkeley, and Rolls-Royce, have leveraged its product to advance their initiatives.
7. Sagar Khatri and Vamsi Krishna (both 29), co-founders of Multiplier
Category: Enterprise Technology
In 2020, Khatri and Krishna founded Multiplier, a recruitment platform with a global reach. With the invaluable contribution of their co-founder Amritpal Singh, who possesses more than 30 years of experience, they have achieved remarkable success, raising over US$70 million in funding.
Notably, a series B funding round in 2022 generated US$60 million and propelled the startup's valuation to an impressive reported figure of US$400 million within just two years. Benefitting from the growing trend of workforce globalisation and remote work, Multiplier has attracted renowned clients such as Amazon and Uber.
These companies utilise Multiplier's software to efficiently identify suitable candidates across 160 countries, streamline payroll processing, and ensure compliance with local tax and insurance regulations. The startup has garnered support from influential investors including Tiger Global and Sequoia Capital India.
8. Hari Nair (25), co-founder of Zuno Carbon
Category: Enterprise Technology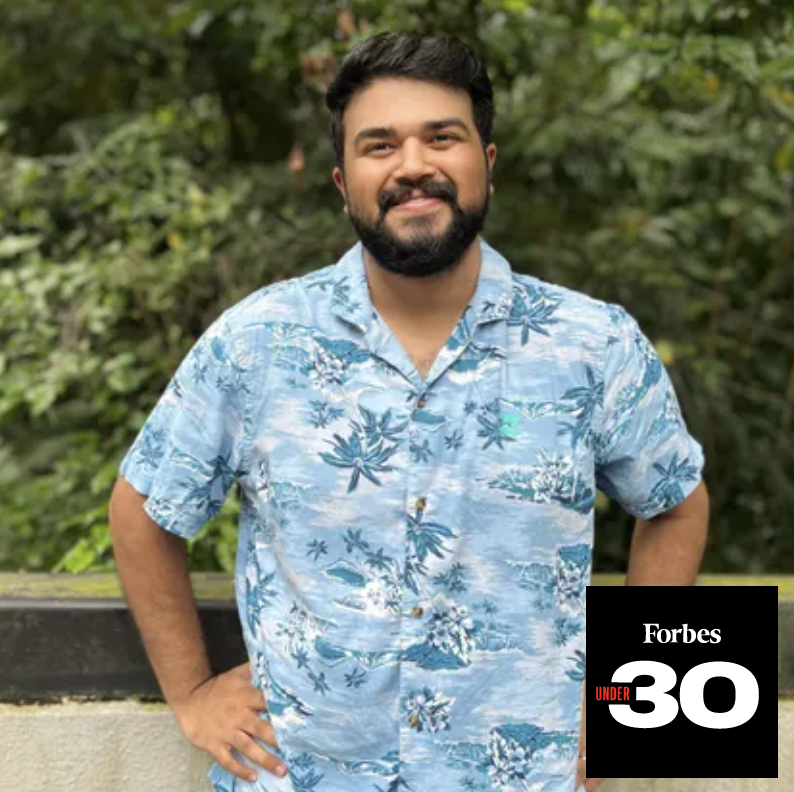 In 2020, Nair joined forces with other founders to establish Zuno Carbon, a startup focused on simplifying emissions tracking.
With the aid of AI technologies, this greentech company enables businesses to monitor and analyse activity data effectively. By doing so, Zuno Carbon empowers companies to identify areas with the potential for improvement and facilitates enhanced compliance with local Environmental, Social, and Governance (ESG) regulations.
Zuno Carbon successfully secured seed funding in the previous year from a group of investors led by Blue InCube Ventures, although the specific funding amount remains undisclosed. Notably, Singapore's SEEDS Capital also participated in this funding round.
9. Hrishi Olickel (28), co-founder of Greywing
Category: Enterprise Technology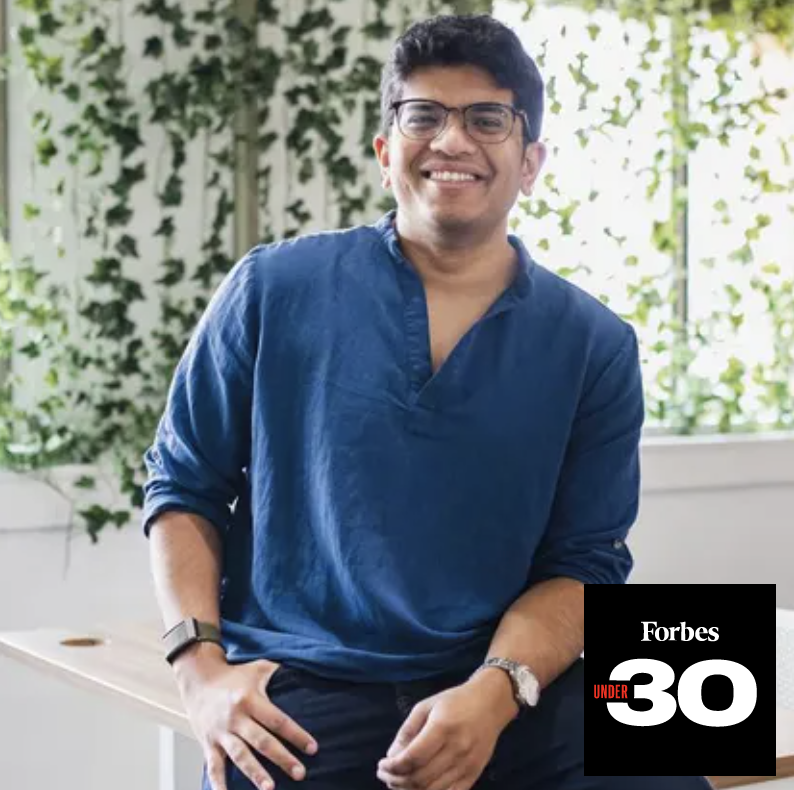 Greywing specialises in delivering an intelligence and automation service tailored for ship operators. Its platform equips users with real-time updates concerning large fleet operations, shipping routes, and flights, enabling efficient coordination of crew members to their required destinations.
The startup successfully secured US$2.5 million in seed funding the previous year, with notable investors including Y Combinator, Entrepreneur First, and Flexport.
This year, Olickel played a pivotal role in the launch of a new feature called SeaGPT, which is an AI-powered chatbot designed to streamline communication between ship operators and maritime officials. It possesses the capability to extract pertinent information regarding crew members and even generate draft emails, simplifying the overall communication process.
9. Angelina Terlaki (25), co-founder of Red Dot Analytics
Category: Enterprise Technology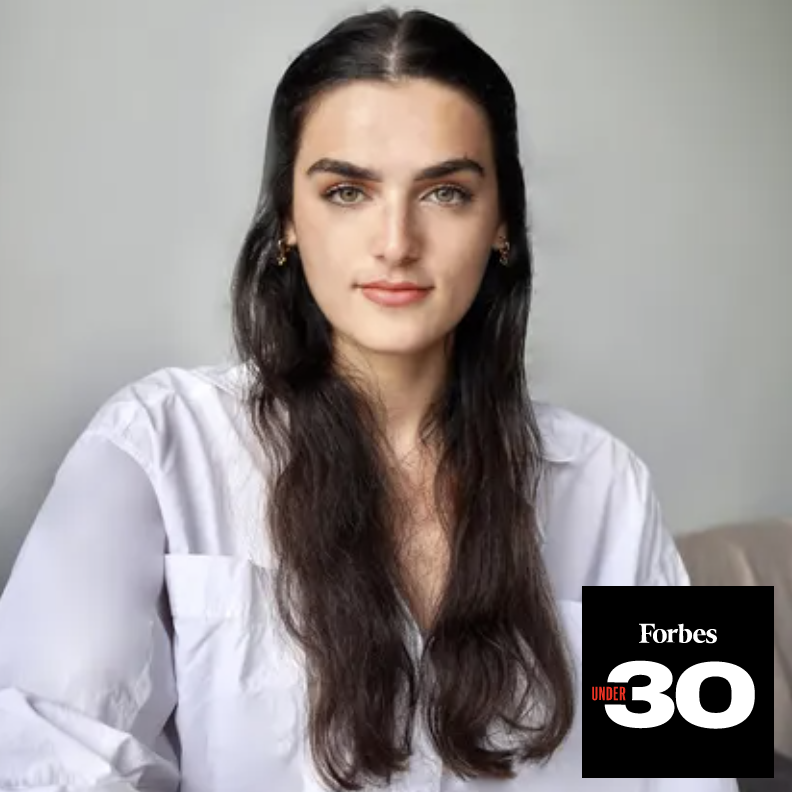 Terlaki collaborates with Calvin Sun and Professor Wen Yonggang, both experienced individuals, in harnessing the power of AI technologies to combat carbon emissions.
Operating from Singapore, this startup specialises in developing digital replicas of critical infrastructure facilities such as airports, data centers, and power grids. By analysing these virtual models, Terlaki offers valuable insights and recommendations to optimise operations for greener outcomes.
The startup has successfully secured US$1 million in seed funding from a group of investors, including ADB Ventures.
10. Shi (CJ) Looi and Cyril Nie (both 29), co-founders of PixCap
Category: Enterprise Technology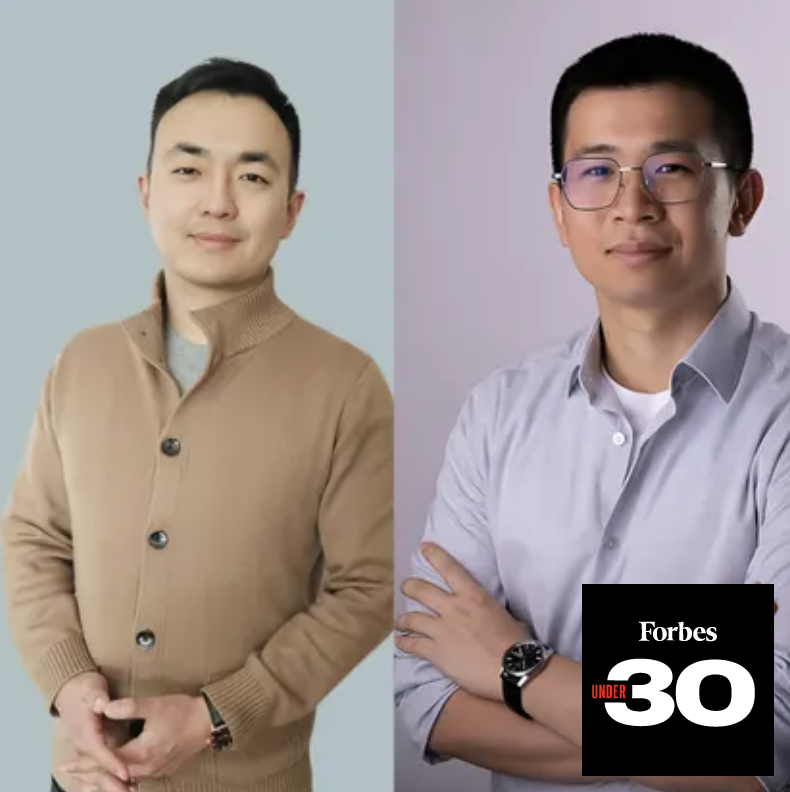 In 2020, Looi and Nie joined forces to establish PixCap, a Singapore-based startup. PixCap takes pride in its web-based animation design tool, which has garnered widespread adoption by tens of thousands of users across more than 60 countries.
The platform's intuitive drag-and-drop interface allows users to create impressive 3D designs without the need for installation or prior coding experience.
The startup achieved a significant milestone in February by securing US$2.8 million in seed funding with the participation of investors including Cocoon Capital, Entrepreneur First, and Sequoia Capital's Surge accelerator.
11. Leland Tran (28), co-founder of Momos
Category: Enterprise Technology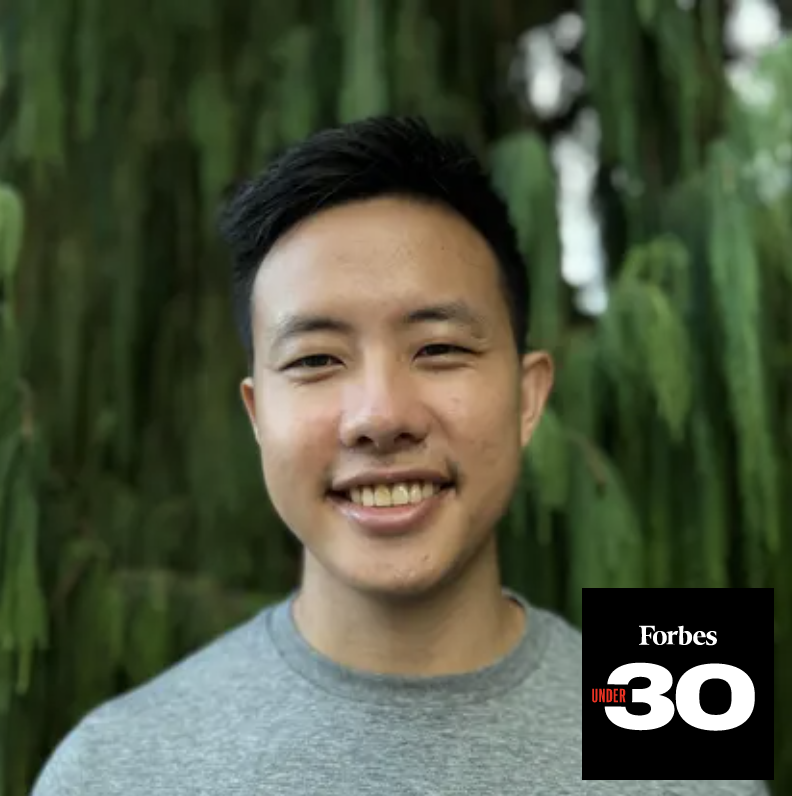 Tran holds the position of Head of Engineering within restaurant tech startup Momos, which specialises in developing Software-as-a-Service (SaaS) solutions that cater to the needs of the food industry.
Its comprehensive software suite offers a range of functionalities, including analytics, marketing tools, customer engagement features, and secure data storage capabilities. Moreover, Momos provides users with a unified interface that simplifies access to multiple food delivery channels.
The startup made significant strides in 2021, successfully securing US$6.5 million in seed funding from a group of investors led by Sequoia Capital India and Alpha Wave Incubation. This funding has propelled Momos forward in its mission to revolutionise the restaurant industry through technological innovation.
12. Christopher Withers (29), founder of Klikit
Category: Enterprise Technology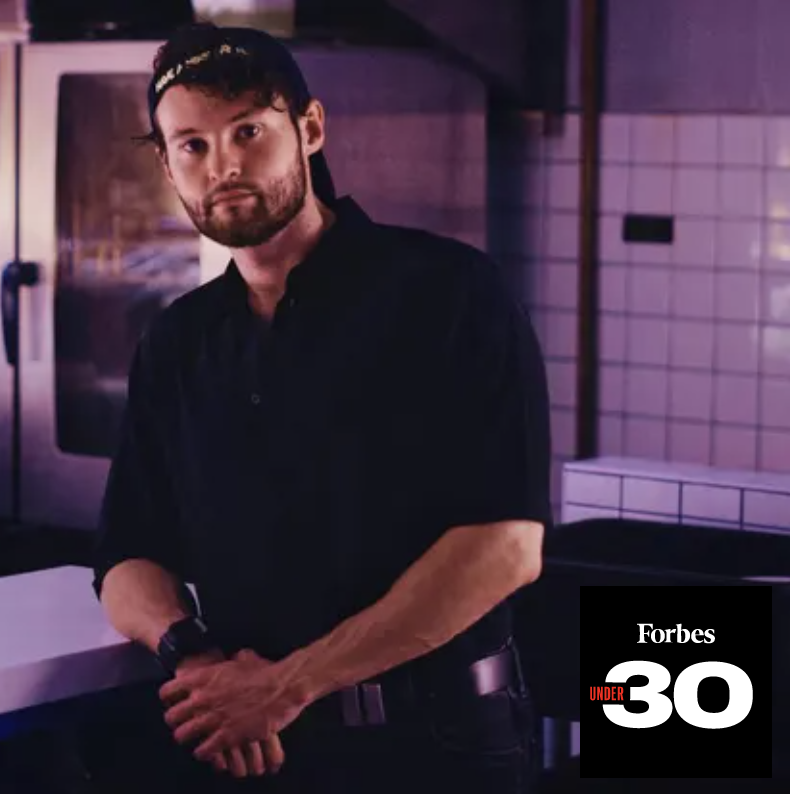 Leveraging his expertise in the food delivery industry, Withers, a former executive at Uber Eats, established Klikit in 2021. This Singapore-based startup offers a software platform designed to simplify the management of delivery orders for restaurants.
It aggregates orders from various channels and locations, providing a centralised system accessible through multiple mobile devices. By streamlining the order management process, Klikit empowers restaurants to enhance efficiency and improve customer service.
In a significant development this year, Klikit successfully raised US$5.6 million in seed funding, with investments led by Wavemaker Partners.
13. Johannes Sunarko (25), Abel Teo (27) and Eleora Teo (27), co-founders of Castomize
Category: Healthcare & Science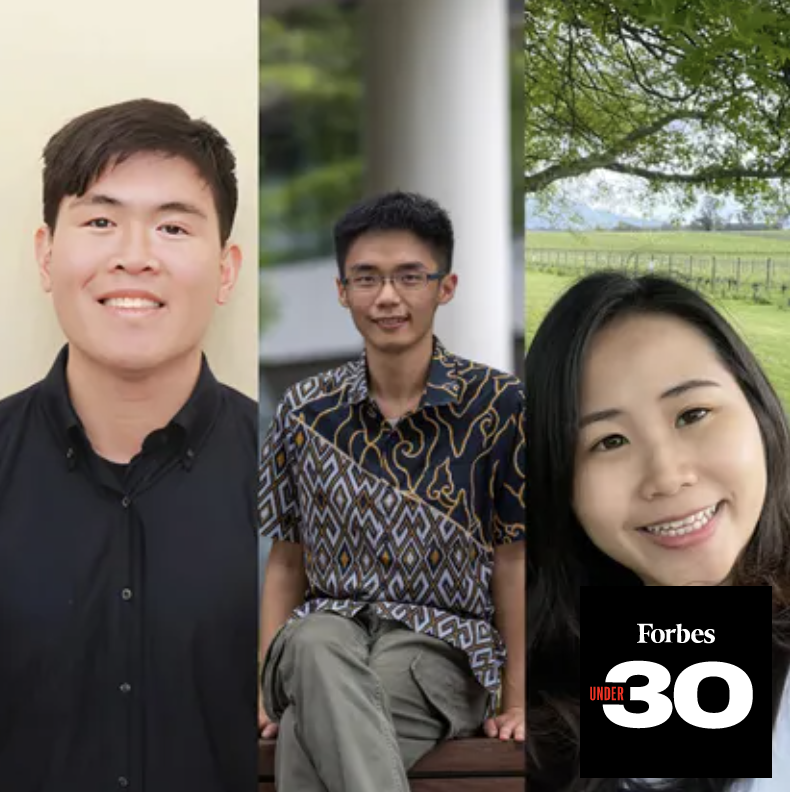 Abel Teo, Eleora Teo, and Johannes Sunarko have joined forces to establish Castomize, driven by the goal of enhancing the comfort and convenience associated with traditional orthopedic devices.
Emerging as a spin-off from the Singapore University of Technology and Design, the team at Castomize leverages 4D printing technologies to develop medical casts. These casts are designed to be easier to apply and remove, facilitating faster healing by providing enhanced comfort and improved ventilation.
Castomize proudly acknowledges receiving research grants from Singapore's National Research Foundation, underscoring their commitment to innovation. The startup also collaborates with hospitals in Asia to introduce and implement their advanced casts.
14. Rahul Nambiar (26), Prashant Trivedi (27), Singaram Venkatachalam (28) and Nikhil Venkatesh (26), co-founders of Botsync
Category: Industry, Manufacturing & Engineering
Headquartered in Singapore, Botsync is a prominent player in the field of industrial autonomous mobile robots, catering specifically to factories and warehouses. The company focuses on designing and manufacturing advanced robotic solutions tailored for industrial environments.
Botsync's management software stands out as a user-friendly, no-code platform that empowers managers to effortlessly control the robots, eliminating the need for extensive configuration or coding expertise.
In addition to their industrial offerings, Botsync also develops cost-effective robot kits aimed at universities and students, fostering learning and exploration in the field of robotics.
The company has successfully raised US$3.3 million in funding from notable investors, including Seeds Capital, Venture Catalysts, and AngelCentral.
15. Vishnu Saran (28), founder of Invigilo Technologies
Category: Industry, Manufacturing & Engineering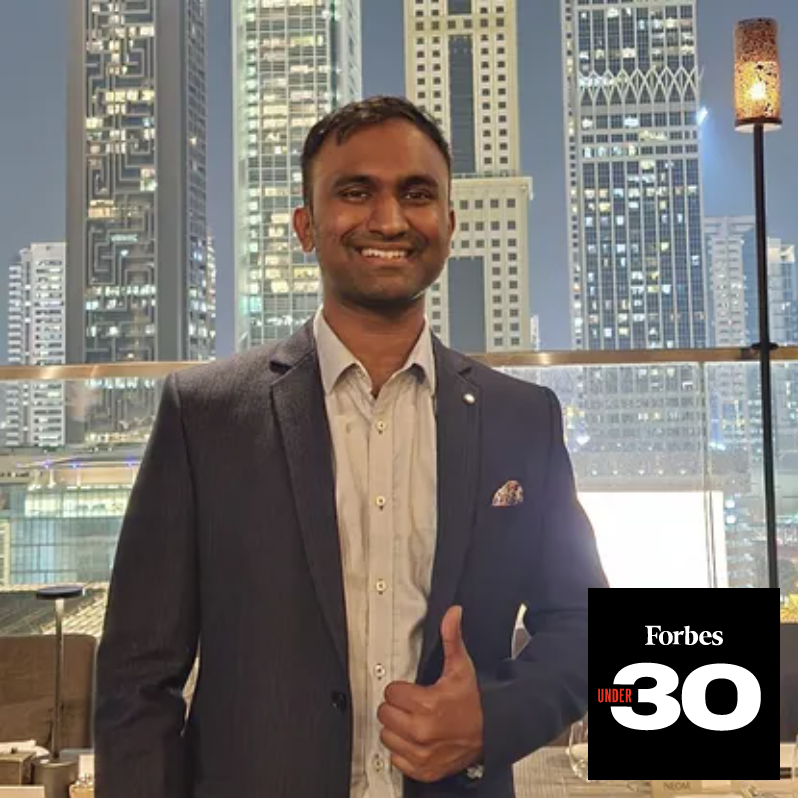 In 2020, Saran embarked on a mission to enhance safety at construction sites by establishing Invigilo Technologies. Leveraging the power of AI video analytics, this startup enables real-time monitoring and delivers valuable insights to improve workplace safety.
Invigilo Technologies has forged partnerships with Singapore regulatory bodies like the Housing & Development Board and the Land Transport Authority, actively advocating for the adoption of advanced technologies on high-risk construction sites.
The company's efforts and contributions have been recognised and commended by Singapore's president, affirming their impact on the industry. Saran has also been honoured with the prestigious Philip Yeo Fellowship at the National University of Singapore, his alma mater.
16. Vincent Xu (29), co-founder of AetherIoT
Category: Industry, Manufacturing & Engineering
AetherIoT is a provider of real-time location and sensor solutions, offering companies the ability to precisely identify and track the location of objects and individuals within a confined area.
The company's Real-Time Location and Sensor Solutions (RTLSS) empower businesses to optimise their operations, streamline inventory management, and enhance health and safety protocols.
AetherIoT's innovative product boasts several key advantages, including its battery-operated nature, eliminating the need for complex hardware infrastructure. It seamlessly integrates with multiple software platforms and provides intuitive data visualisations, such as charts and graphs, for comprehensive insights.
Notable clients, including Brazil's Petrobras and renowned French personal-care giant L'Oreal, have trusted AetherIoT for their location and sensor needs. Xu, the driving force behind the company, holds a degree from Columbia University and brings valuable industry experience from working at Google.
17. Low Lin Hui and Joshua Wong (both 28), co-founders of Hypotenuse AI
Category: Media, Marketing & Advertising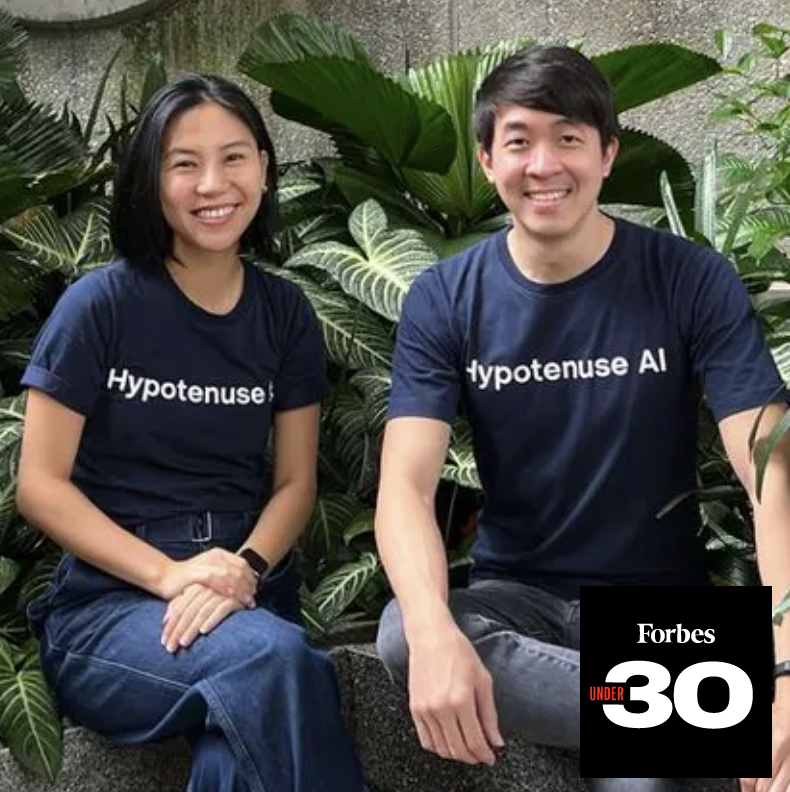 Wong and Low, the founders of Hypotenuse AI, assert that their artificial intelligence-powered content startup offers a more specialized approach compared to ChatGPT.
The company's services are focused on assisting brands in creating tailored marketing materials, such as blogs and product descriptions. Hypotenuse AI leverages its AI technology, including the HypoChat bot, to gather real-time information from the internet and ensure accuracy through fact-checking capabilities.
Since its inception in 2020, the startup has successfully attracted investments from prominent venture capital firms like January Capital and Y Combinator. Hypotenuse AI continues to innovate in the content space, helping brands enhance their marketing efforts with intelligent and targeted solutions.
18. Rachael De Foe (28), founder of Redefy
Category: Media, Marketing & Advertising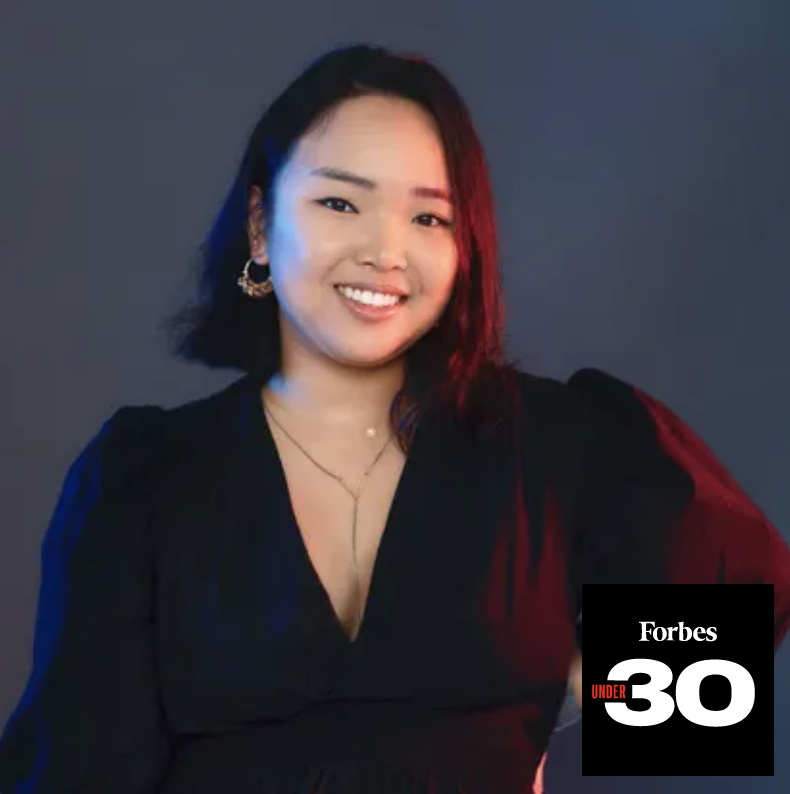 Drawing on her experience gained from working at various global PR agencies, De Foe ventured into entrepreneurship by founding Redefy in 2020. This strategic communications company is dedicated to sharing impactful stories about startups that make a difference.
Through Redefy, De Foe has played a pivotal role in helping founders, companies, and venture firms throughout Asia amplify their message and reach wider audiences. Notable collaborations include working with Motion Ventures and Transcelestial Technologies, among others.
De Foe's commitment to supporting the startup ecosystem extends beyond Redefy. She is a co-founder of Fintech Angel Operators, a platform that connects fintech founders, and has also played a significant role in launching SEAcosystem, a community-led job database aimed at assisting tech talent adversely affected by the COVID-19 pandemic.
De Foe actively shares her expertise by conducting communications workshops and delivering speeches at organisations such as Action Community for Entrepreneurship, a prominent Singaporean trade association for startups.
19. Toh Xing Jie (28), founder of Ugly Carrot Studio
Category: Media, Marketing & Advertising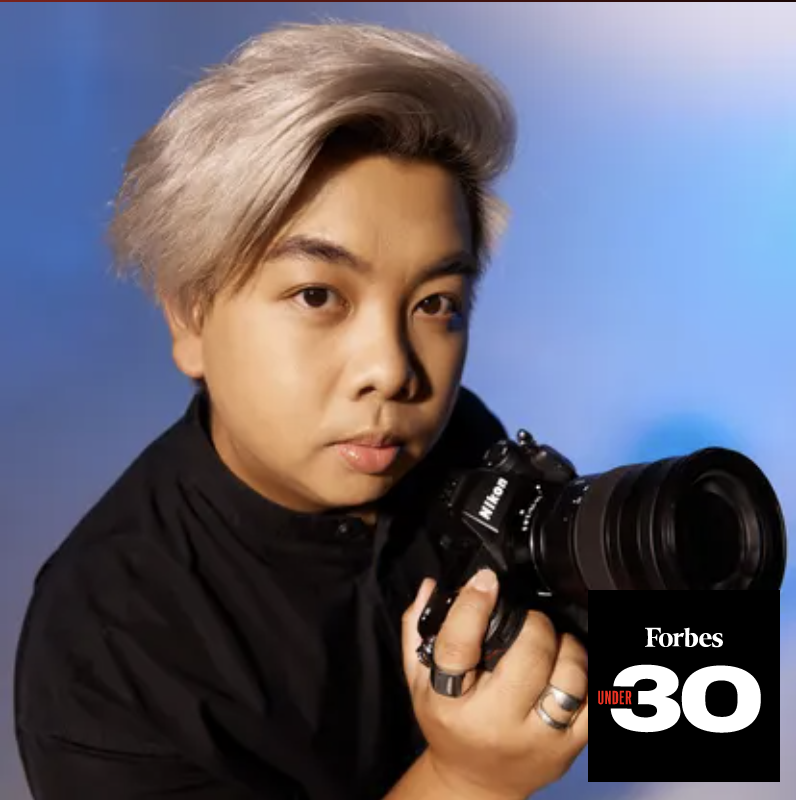 As the visionary behind Ugly Carrot Studio, a dynamic creative agency and photography studio headquartered in Singapore, Toh has established himself as a prominent figure in the industry.
With a specialisation in bold colour concepts, Ugly Carrot Studio has become synonymous with innovative and striking visual aesthetics. Toh's photography journey began by capturing international events, including the renowned singer-songwriter Jay Chou's 'The Invincible 2' world tour.
In addition to his prowess in event photography, Toh's passion for scuba diving has led him to create the Ugly Diving brand, where he skillfully documents his captivating underwater adventures.
His exceptional talent and artistic eye have earned him significant recognition, including the prestigious Photo of the Year accolades at the ADEX Voice of the Ocean Competition in both 2022 and 2023. Remarkably, Toh has also achieved the distinction of being the youngest Nikon School instructor, further solidifying his expertise and influence in the photography realm.
20. Kevin Ng Jia Quan (28), founder of Vicinity Studio
Category: Media, Marketing & Advertising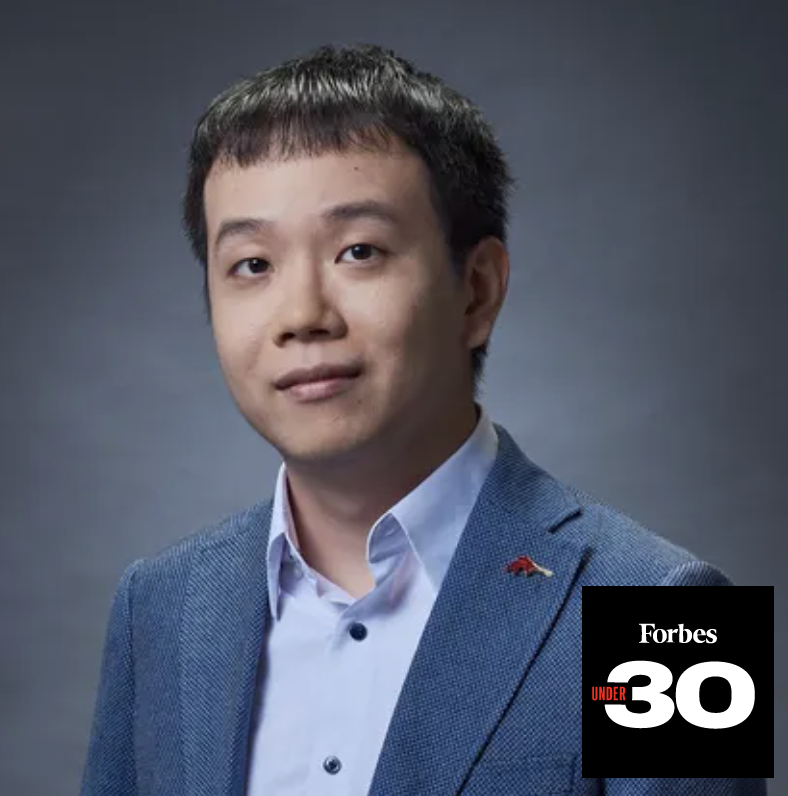 Fuelled by his love for filmmaking, Ng transformed his passion into a thriving venture by establishing Vicinity Studio, an esteemed video content agency. With a compelling vision to evoke powerful emotions through storytelling, Vicinity Studio has become a go-to destination for a diverse range of clients.
Serving corporate entities seeking impactful branded content, as well as government and social organisations like the Singapore Police Force and Singapore Association for Mental Health, the agency has showcased its ability to craft captivating narratives across various domains.
From its humble beginnings with Ng as its sole founder in 2017, Vicinity Studio has experienced remarkable growth, expanding its team to encompass 50 individuals spanning both Singapore and Malaysia.
21. Cheah Wenqi (27), Matthew Chew (29) and Ng Kai Yuan (29), co-founders of Our Grandfather Story
Category: Media, Marketing & Advertising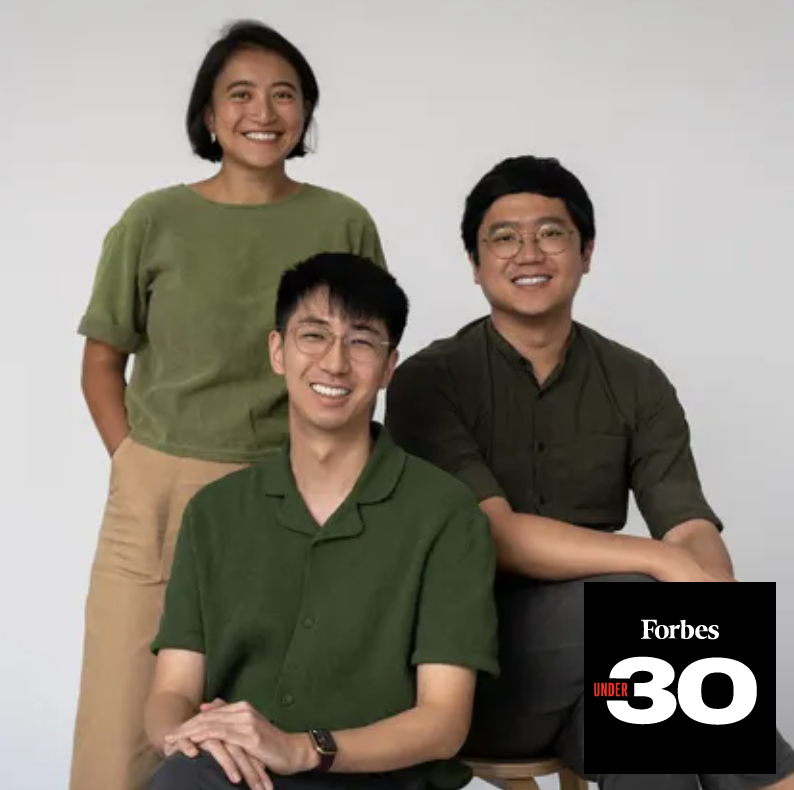 The trio co-founded Our Grandfather Story with Carine Tan in 2017, which emerged as a photojournalism project that has since transformed into a thriving digital publishing company.
OGS now showcases a collection of timeless and often overlooked stories from Singapore and Southeast Asia, captivating audiences with its engaging content. Building upon their success, the quartet also established UNFOLD Asia as the parent company, dedicated to entertaining and educating Southeast Asian viewers through the power of creative storytelling.
Under the UNFOLD Asia umbrella, several media brands have flourished, including OGS, Something Private, Ribbit (formerly O+), and nOm. These brands collectively reach an impressive monthly viewership of over 10 million people.
22. Samantha Thian (28), founder of Seastainable
Category: Social Impact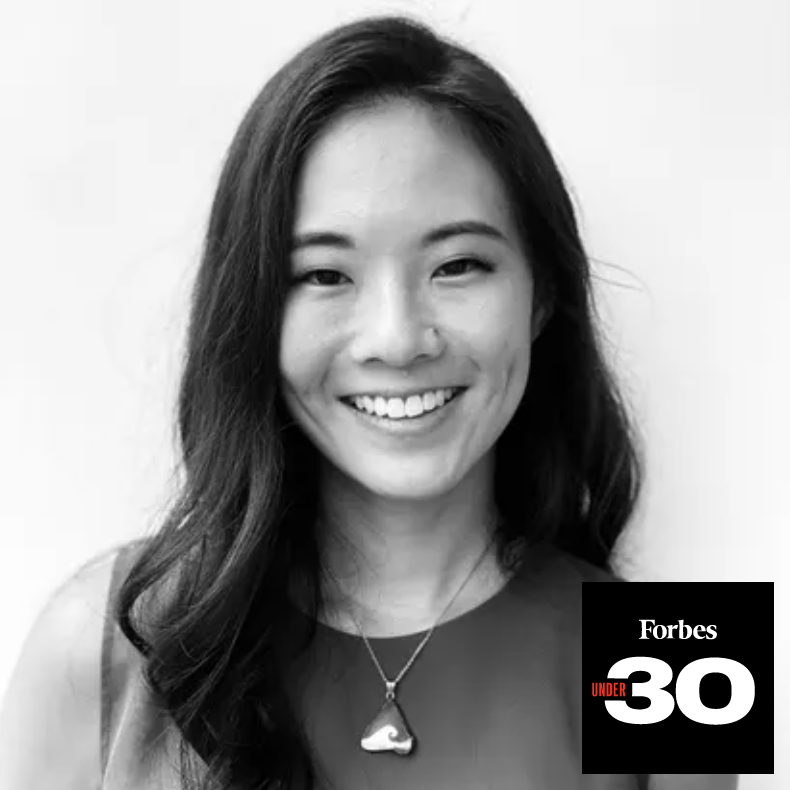 In 2017, Thian embarked on an inspiring endeavour by establishing Seastainable, an environmental services company aimed at tackling Singapore's plastic straw consumption.
Over time, Seastainable's mission expanded to encompass funding and granting support for marine conservation initiatives while also offering individuals opportunities to offset their greenhouse gas emissions.
Throughout the pandemic, Thian actively organised beach cleanups across Singapore through Seastainable, demonstrating her commitment to environmental stewardship. Building on this dedication, she played a pivotal role in the development of Stridy, a mobile application designed to crowdsource and coordinate beach cleanups effectively.
Thian's passion for marine conservation can be traced back approximately seven years when she commenced her journey studying whale sharks in the Philippines. Drawing from her experiences and expertise, she currently serves as a senior sustainability manager for Electrolux, an appliance manufacturer.
23. Lorin Winata (29), founder of Melati Drinks
Category: Retail & E-commerce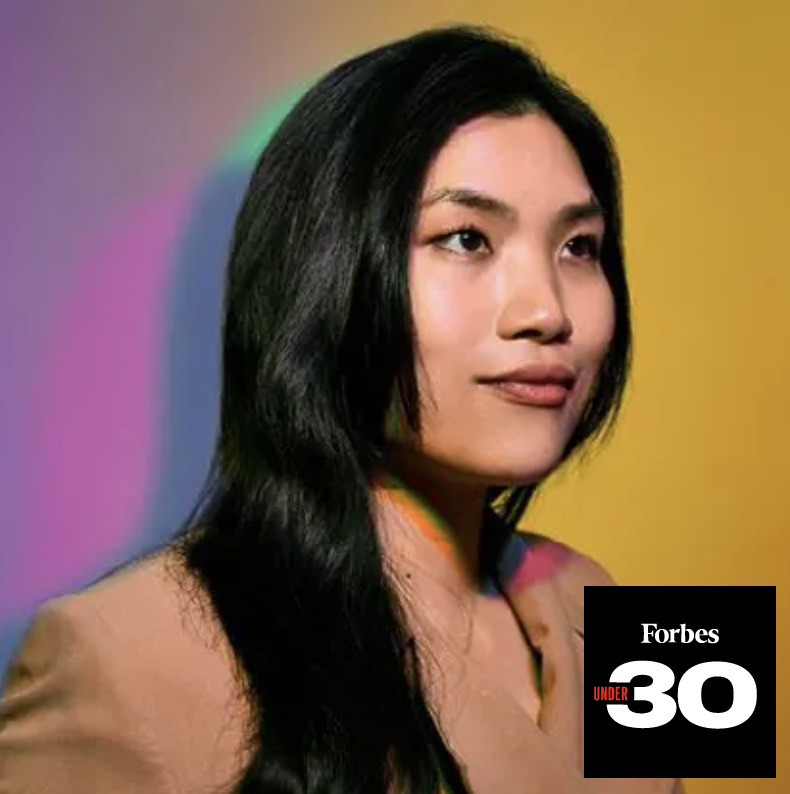 In her role as an investment associate, Winata was familiar with the social aspects of the job, but she wasn't particularly keen on the heavy drinking that often accompanied it.
This realisation sparked the idea for Melati, her venture into the world of non-alcoholic spirits, drawing inspiration from traditional Asian recipes.
Founded in 2020, Melati offers two distinct products: Melati Classic, a carefully crafted blend of plant-based ingredients such as hibiscus, goji berry, and raw cacao, and Melati Fresh, which highlights the flavours of green mango, guava, and lime rind. The production process is meticulous, resulting in limited batches of only 500 half-litre bottles per release.
To expand her reach and tap into the US market, Winata has established a branch of Melati in Los Angeles, focusing on retail outlets. This strategic move allows her to introduce Melati's unique offerings to a wider audience and cater to the growing demand for high-quality non-alcoholic alternatives.
24. Himanshu Upreti (28), co-founder of Ai Palette
Category: Retail & E-commerce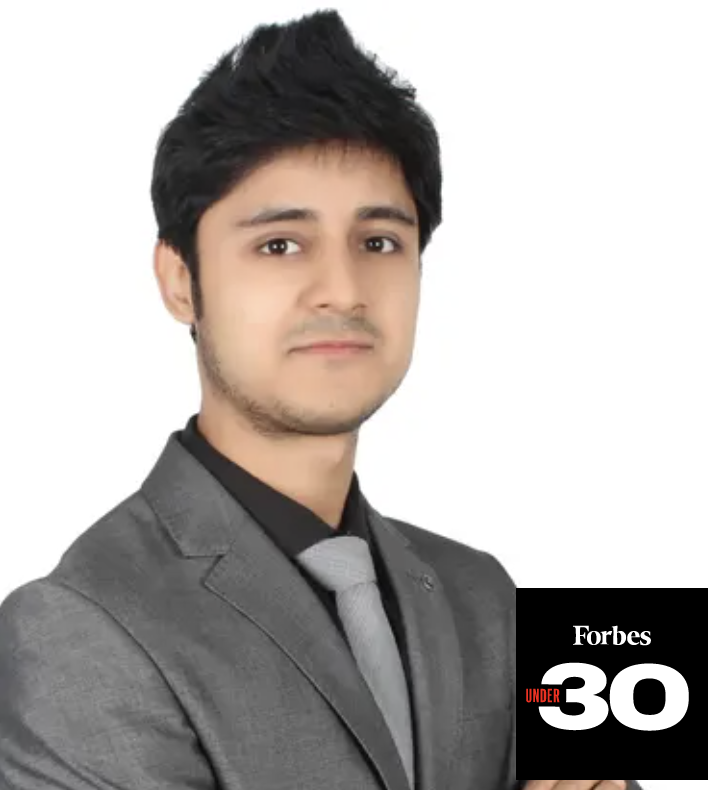 In 2018, Upreti teamed up with co-founders to establish Ai Palette, a SaaS startup specialising in providing analytics solutions for the food and beverage industry.
Headquartered in Singapore, Ai Palette offers a range of machine learning tools tailored for consumer packaged goods, including their innovative 'Foresight Engine' designed to predict customer trends.
By leveraging advanced analytics and machine learning, Ai Palette aims to empower food and beverage companies with actionable insights to enhance their decision-making processes, optimise operations, and stay ahead of evolving customer preferences in a dynamic market.
The company has successfully secured a total funding of US$5.5 million, with a significant series A round of US$4.4 million in 2021. This funding round was co-led by pi Ventures and Exfinity Venture Partners.
With prior experience as a software engineer at Visa, Upreti brings valuable technical expertise to Ai Palette. Upreti completed a bachelor's degree in mathematics and computing from the prestigious Indian Institute of Technology, Guwahati.
25. Shauraya Bhutani (28), co-founder of Capital Connect Advisors
Category: Finance & Venture Capital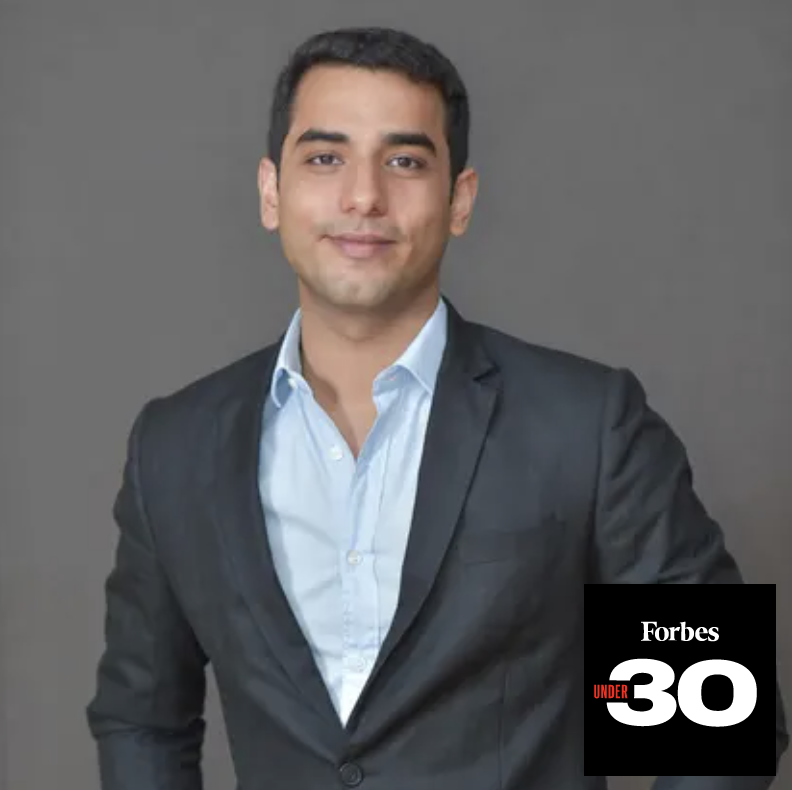 Over the past five years, Bhutani has been actively engaged in the startup ecosystem of Southeast Asia and India, focusing on fundraising and mergers and acquisitions (M&A) activities.
He commenced his career at North Ridge Partners in Singapore, where he served as a director. However, driven by his entrepreneurial spirit, Bhutani decided to venture out and co-founded Capital Connect Advisors, a boutique investment firm.
Throughout his career, Bhutani has been involved in notable transactions within the startup landscape. One such achievement was facilitating the sale of Bizzy Digital to Warung Pintar, a significant deal that took place in Indonesia in 2021. Additionally, Bhutani played a crucial role in the merger of Vimo and mPos, which resulted in the formation of Vietnam's NextPay in 2019.
In addition to his involvement with Capital Connect Advisors, Bhutani holds the position of partner at Breathe Capital. Breathe Capital is an early-stage micro-venture capital firm that focuses on providing funding to promising startups. The firm has garnered US$10 million in commitments from various family offices in India.
26. Christopher Choo (29), co-founder of Qashier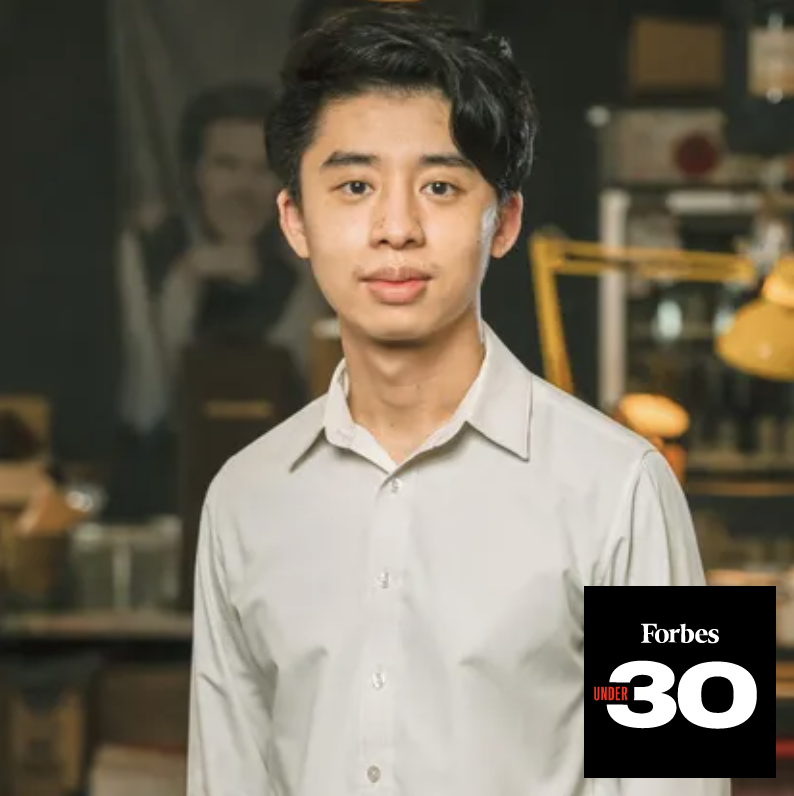 Choo is the founder of Qashier, a company that offers a smart point of sale (POS) solution tailored for restaurants and retailers.
Qashier provides a comprehensive payments and software platform that enables merchants to efficiently manage their store operations and seamlessly transition their businesses online. With Qashier, merchants gain access to more than 15 payment methods, simplifying the payment process for both the business and their customers.
Since its establishment, Qashier has made significant strides in the market, serving over 5,000 customers across Singapore, Malaysia, Thailand, and the Philippines. In terms of funding, Choo has successfully raised US$5.7 million from notable investors, including Cocoon Capital, Antler, and HCVC.
Featured Image Credit: Forbes