Every year, Forbes releases its 30 Under 30 list, including an Asia edition. These lists are meant to be the annual "definitive list of young people changing the world".
In 2021, seven outstanding Malaysians had made it onto the list. The year after, there were eight.
For the class of 2023, out of 300 names highlighted by Forbes 30 Under 30 Asia, only three are Malaysians. Meanwhile, our neighbour, Singapore, has 30 entries on the list. 
Although three entries is quite the fall from eight in 2022 (and the 14 back in 2020), the three startups that were highlighted are definitely there for a reason. After all, their stories are ones that Vulcan Post has covered in the past.
Here are the three Malaysian names and their achievements that put them on the list.
You might not know the name RPG Commerce, but you likely have heard of their direct-to-consumer (DTC) ecommerce brands, which include Cosmic Cookware and Montigo.
28-year-old founder Melvin's work on these brands have gotten him on the 30 Under 30 Asia list in the Retail & Ecommerce category. He now leads a team of over 100 at RPG Commerce.
Previously, Melvin has also founded Eubi, a B2B and B2C startup that focuses on distributing portable universal mobile chargers and accessories.
Since its launch in 2017, RPG Commerce has raised a total of US$34.5 million from Temasek-backed Vertex Ventures, East Ventures, UOB Venture Management, among others.
Speaking to Vulcan Post in 2022 after its series B funding, Melvin had shared that RPG Commerce intends to evolve beyond its primary DTC business model by also acquiring smaller businesses across different verticals.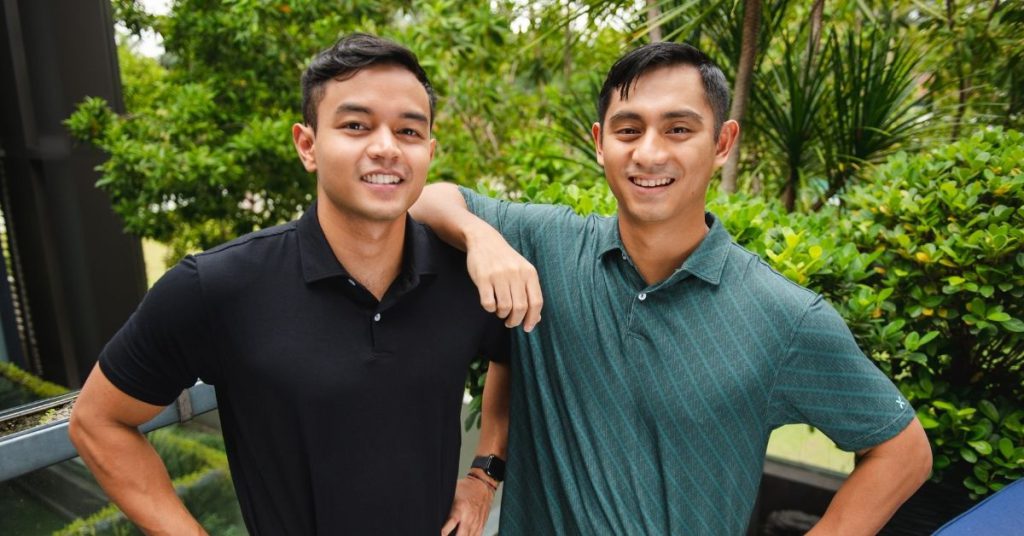 Also in the Retail & Ecommerce category is Kualesa's co-founder Haris Kamal.
Now 28 years old, Haris has previously worked as an engineer at Tamarind Energy and an analyst at Shopee.
Kualesa is an eco-conscious apparel brand that makes clothing, most notably shirts, using bamboo lyocell technology. With this technology, the bamboo wood is soaked in nontoxic solvents then crushed and spun into fibers.
A normal T-shirt from Kualesa costs RM145, while a collared shirt can go from RM228 to over RM300.
In 2021, Kualesa founder Ariff Faisal shared with Vulcan Post that while these prices are certainly higher compared to the average fast fashion brand, those brands' products might not be as long-lasting.
"Instead of buying an RM30 T-shirt that you might wear maybe 3 times, get turned off by the fit and design, then put it in the bin, we would rather you buy something you love at a higher quality and wear it 100 or 200 times over," Ariff justified.
Quality aside, the startup also focuses on sustainability and has committed to planting one tree in the Malaysian rainforest for every order to improve biodiversity.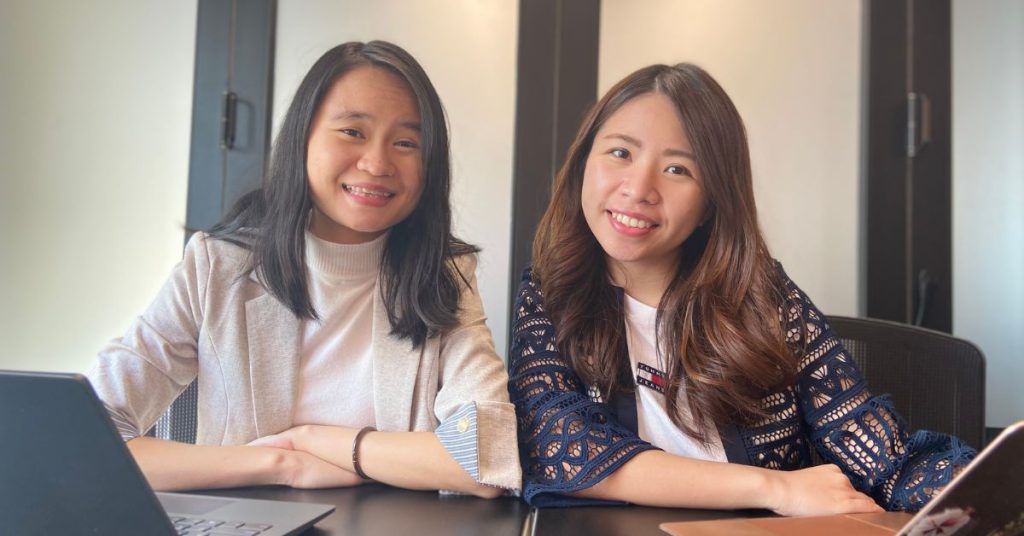 In the list's consumer technology category are Malaysians Kai Song Eer and Vicky Tan.
At 27 and 29 years old respectively, the two women founded social enterprise GuruLab, an online learning platform that leverages technology to collect data on students' performances, analyse them, and provide targeted intervention.
Through GuruLab, the co-founders hope to bridge the learning gap between rural and urban students.
Before teaming up, Kai Song and Vicky had both launched several education organisations and nonprofits, including CollegeLAH, Rakan Tutor, CO:ED Learning, and Veritas Academy.
Kai Song told Vulcan Post that when she was 18, she had already mobilised 200 youths and founded her first non-profit to help underprivileged communities access tertiary education.
Last year, GuruLab received US$1 million in seed funding from Maxis to build technology and advanced data analytics tools to improve English learning outcomes for local students.
Three's not a crowd
While it's great to see some familiar names make it onto the list, we wondered if the decreased number of Malaysian entries on the list is a reflection of our ecosystem's performance.
Gopi Ganesalingam, the senior vice president at Malaysia Digital Economy Corporation (MDEC), told Vulcan Post that he strongly disagrees, and believes that the low number of local entrants on Forbes' list is not reflective of Malaysia's startup ecosystem.
"In 2023, we see a lot of new companies that are emerging, so I do not think [our startup ecosystem's performance] is the reason [for the low numbers], I think the reason is probably due to visibility," Gopi said.
He continued to share that while he's not sure of how the Forbes team is reaching out now, they used to get a "funnel of companies via introduction" from MDEC in their past lists. However, he doesn't see that for Forbes' lists in recent years.
He hopes that down the line, there will be further collaborations between MDEC and platforms such as Forbes to highlight the local startup ecosystem.
Dzuleira Abu Bakar, the CEO of Malaysian Research Accelerator for Technology & Innovation (MRANTI), also shared she hopes MRANTI can play a role in having more Malaysians featured next year.
GuruLab is an alumni of MRANTI's Global Accelerator Programme (GAP) in 2022.
"While there is a slight dip in the number of Malaysians listed this year, the takeaway is not about just how many made the 'A list' but it highlights the pressing need to continually build a steady volume of young talent in order to strengthen our security of supply, especially in tech and innovation entrepreneurship," said Dzuleira.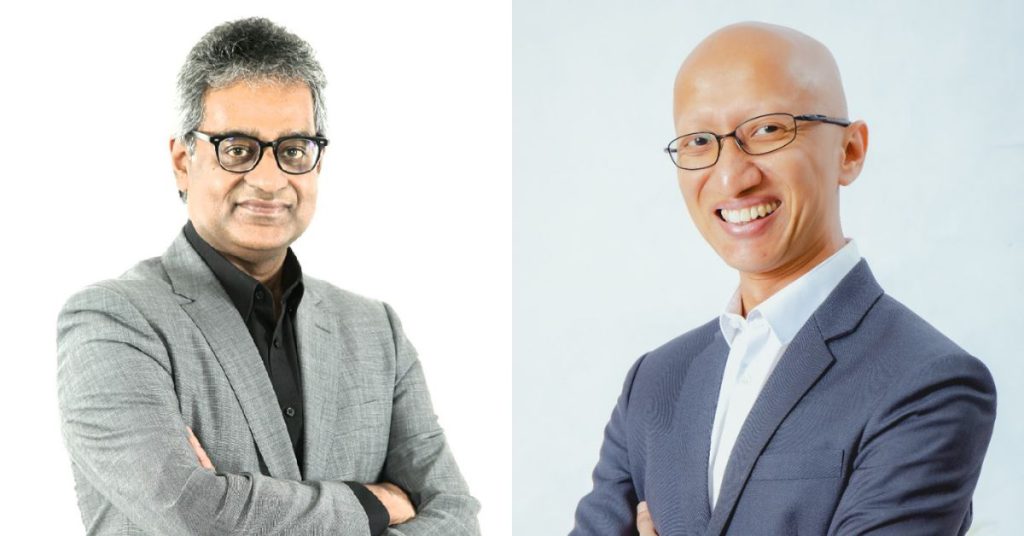 Cradle Fund's senior vice president, Ahmad Kashfi Alwi (Ash), also believes the list doesn't necessarily have a correlation with Malaysia's startup ecosystem.
"In fact, it's heating up actually," Ash said about our local startup scene.
With that said, Ash deduced that a potential reason why this year's Malaysian candidates are lesser is due to local founders' storytelling, or perhaps lack thereof.
He continued to comment, "Being part of a list is just that. What's more important is looking beyond these lists. What's the impact of the startup, rather?"
At the end of the day, these lists serve as some kind of recognition for our local talents, but they're not an exhaustive list, or a direct measure of our country's performance.
Rather than looking at these lists, Ash believes that ranked lists such as Startup Genome's are more valuable. It had ranked the Kuala Lumpur ecosystem in the top 20 for affordable talent in Asia, top 15 for funding in Asia, and top 20 in talent and experience in Asia.
Yet, it can't be denied that Forbes' 30 Under 30 Asia still serves as a form of representation for our country's entrepreneurs.
As a platform that features homegrown names ourselves, we know there are plenty more people who also deserve recognition, so if you have a Malaysian entrepreneur in mind, the nominations for next year's Forbes 30 Under 30 list are already open.
Editor's Update: Parts of this article has been edited to include statements from Dzuleira Abu Bakar, the CEO of MRANTI, on the matter.
Read other articles we've written about Forbes here.
Read other articles we've written about Malaysian startups here.
Featured Image Credit: Haris Kamal / Kai Song Eer / Melvin Chee