There are many reasons why yoo tiao (or you tiao or cakoi) is popular in Malaysia. There's just something about the airy, crispy, slightly greasy, and fried snack that many of us can't get enough of, I believe.
Commonly found at roadside stalls in morning and night markets, one brand set off to innovate how yoo tiao was sold by making it available in our shopping malls.
I Love Yoo! was created in 2007 by a couple of co-founders who launched the first outlet at the Food Republic at Pavilion, Bukit Bintang.
An iconic piece of fried dough
Yoo tiao, also known as Chinese doughnuts, have long been part of daily life in China and have a rich tradition in Chinese culture. 
According to legend, there was a traitor named Qin Hui who orchestrated a plot to frame a celebrated and patriotic general named Yue Fei. 
The story goes on to say that grieving and angry people made two human-shaped pieces of dough representing Qin Hui and his wife, and fried them in boiling oil.
Later this representation evolved into two pieces of dough joined in the middle, which is how yoo tiao is made today.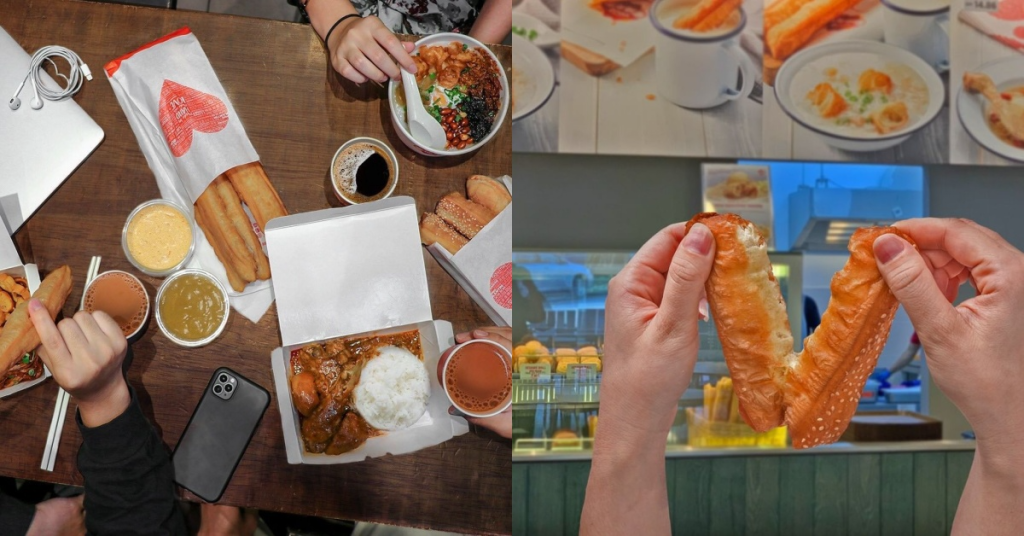 The founders had apparently been inspired after they realised that some traditional Chinese favourites were in the midst of being forgotten.
In a 2019 interview with Sihat Malaysia, Gian Lim, who is one of its co-founders, said, "We are the first ones to bring this snack into shopping malls to have a better, hygienic, safe, and comfortable dining area for customers to enjoy our food."
Meanwhile, co-founder Jeffrey Leong shared, "The management was looking for vendors to sell fried snacks, so we went in, and the rest is history."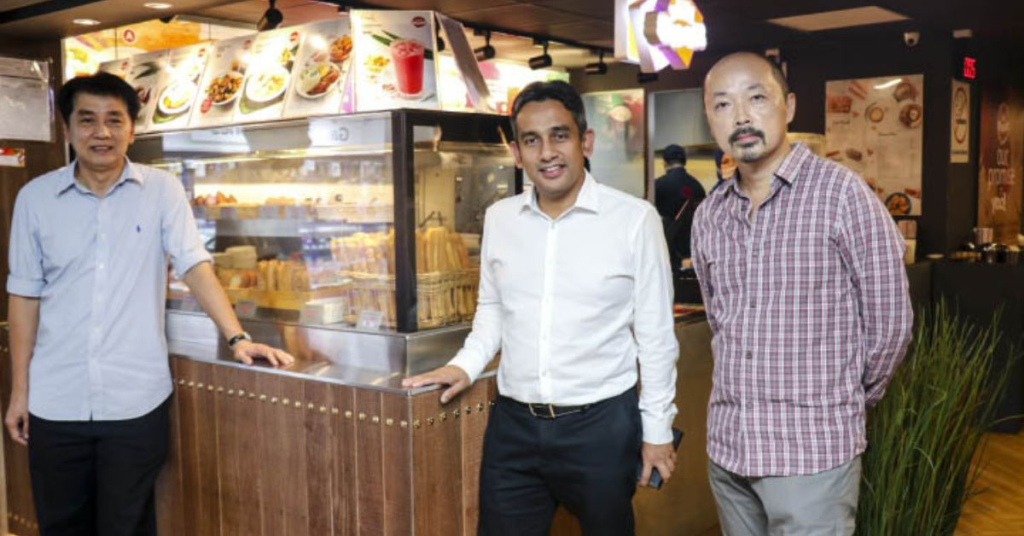 Leong was in the film industry for 18 years before he ventured into F&B, but has had previous experience running a food court, AsiaOne reported.
Knowing next to nothing about preparing yoo tiao, Leong and Lim did on-ground market research by visiting traders at famous street food spots. But it didn't work out the way they had hoped for.
"None of the traders wanted to teach us how to prepare yoo tiao. We finally hired a local sifu with experience working in Hong Kong," Leong told AsiaOne.
Spreading the love
A number of I Love Yoo! outlets have been halal-certified by JAKIM and they plan to ensure that all of their outlets follow suit in the future.
According to Leong, he wants everybody to enjoy his product. "The management was looking for vendors to sell fried snacks, so we went in, and the rest is history."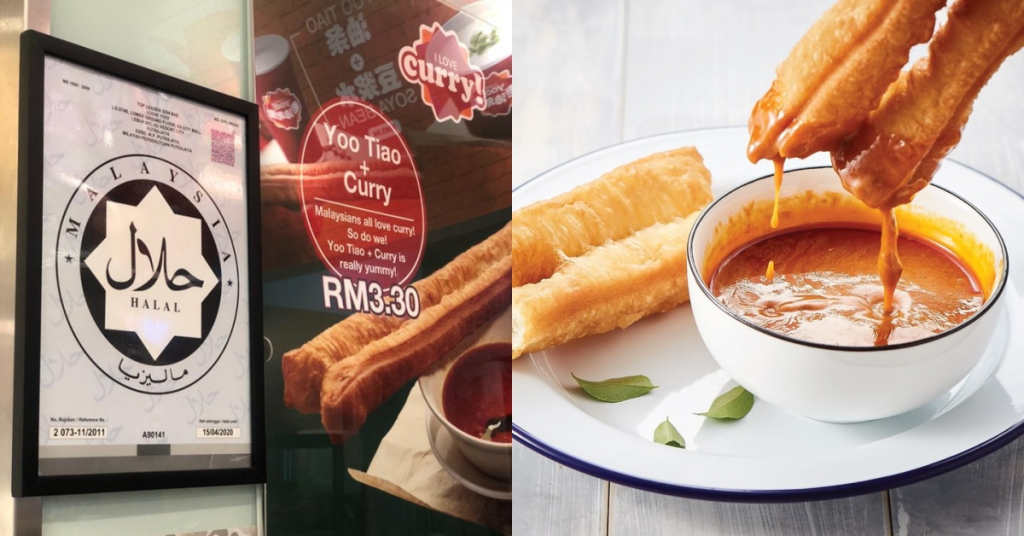 "With this, we attracted more Muslim customers. Moreover, 40% of our staff are also Muslims," he explained to Sihat Malaysia.
But, it is not without struggle, as shared by their halal executive and manager Mohamad Hairull Anuar.
Back in 2019, he shared, "We are still waiting for JAKIM to finish the process of certifying all of our outlets. We are not allowed to advertise our brand as fully halal until we have received the certifications for all our outlets."
It's a worthwhile struggle though, as the chairman of I Love Yoo!, Datuk Ahmad Zaki said to Sihat Malaysia, "We want to make I Love Yoo! something that is truly Malaysian by adding the Muhibbah aspect into our brand name."
So, besides the halal certification, the brand has also added a lot of Malay and Indian dishes like rendang ayam, hot chicken masala, and dried curry laksa to their menu.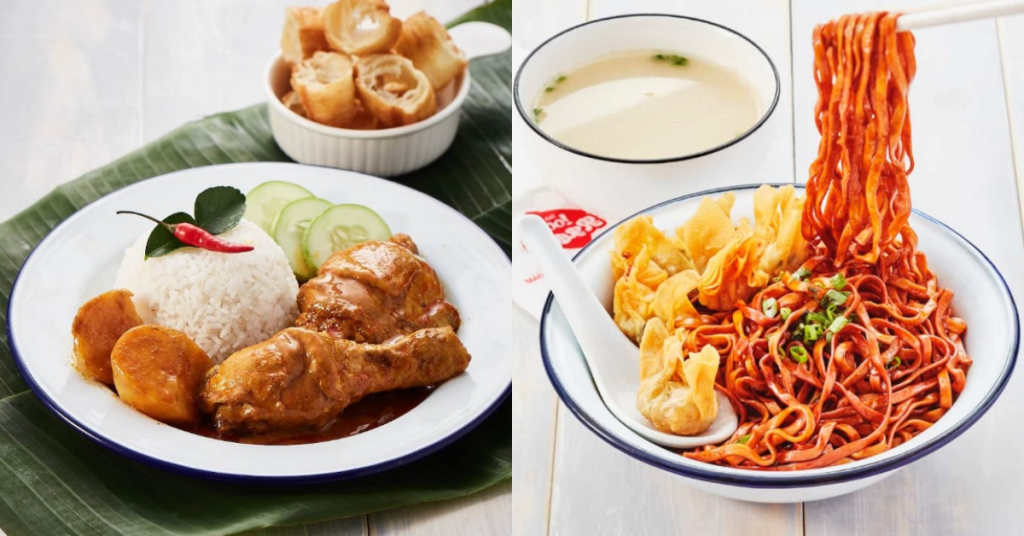 These coexist with the traditional Chinese fried snacks such as yoo tiao, sesame balls, fried buns, porridge, soya bean, and taufufah which are all freshly made by hand daily, something that the brand prides itself on.
AsiaOne reported that the pastry dough is prepared in a central kitchen and sent to stores all over Peninsular Malaysia, while for outlets in Sabah and Sarawak and overseas, they send standardised ingredients in containers every week.
"We like to use the traditional way to prepare our food, which is to have all the items in our menu made from scratch," Lim told Sihat Malaysia. "It adds that nostalgic feeling that takes our customers back to their childhood memories." 
The brand also prides itself on using Malaysian local products such as palm oil in their frying process.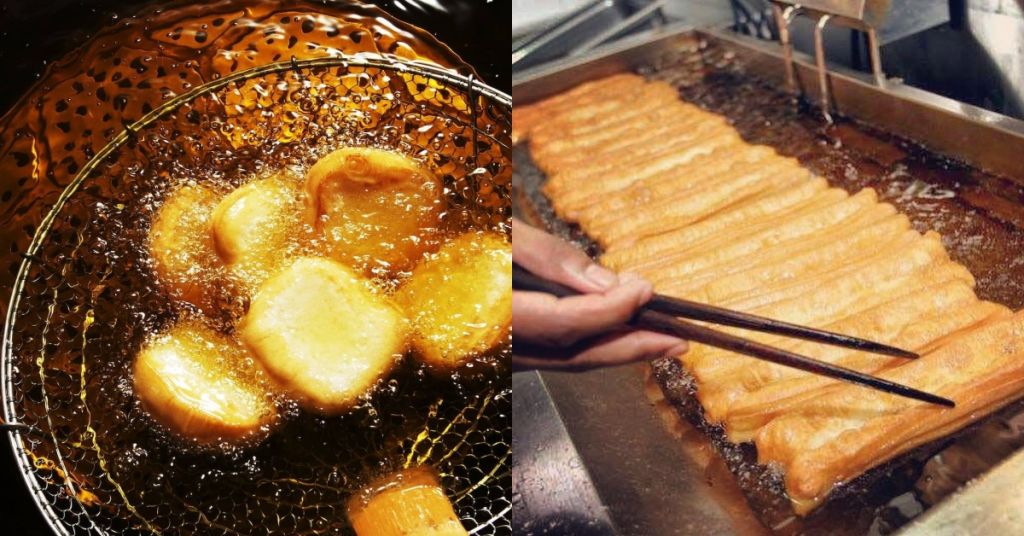 According to the 2019 interview with Sihat Malaysia, I Love Yoo! outlets change their frying oil every day to ensure that they do not reuse used cooking oil, which they sell to a vendor. The money from the sale will then go back to their staff, an incentive made to encourage them to change the oil and dispose of it properly.
Sharing the love elsewhere
Within the first month, it was reported that the outlet had drawn thousands, made five-figure profits, and in the subsequent months not only doubled the number of patrons, but also their profits.
"We were lucky as business was good. We broke even on our initial investment of RM150,000 within six months," Leong told Sihat Malaysia.
Since then, I see that their gamble has paid off as plenty of other I Love Yoo! outlets have been set up at strategically-located shopping malls nationwide.
They have even opened up outlets in neighbouring countries such as Singapore and Brunei, Sihat Malaysia reported.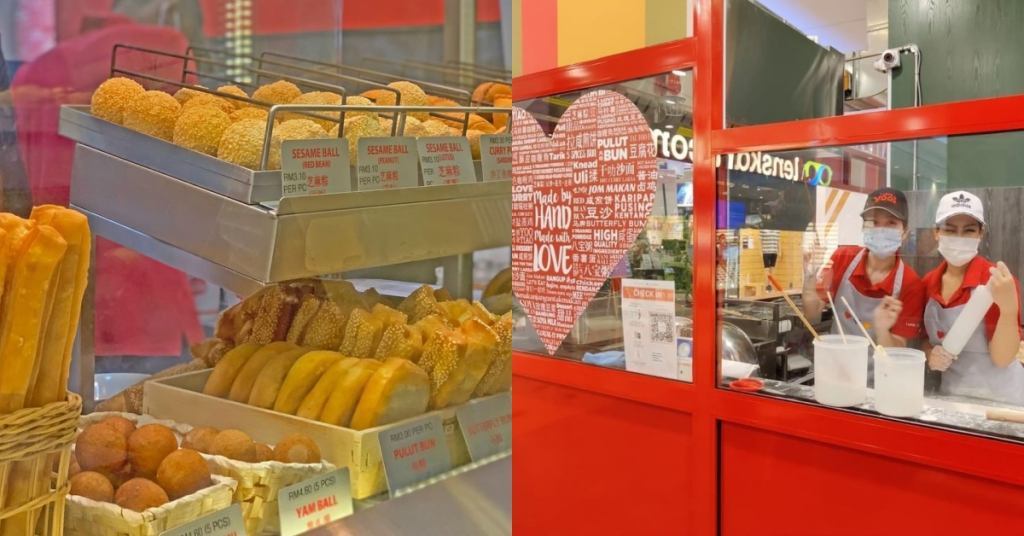 "One of our unique selling points is our affordable price. I believe we are one of the places selling the cheapest food in shopping malls," says Leong.
Meanwhile, Lim expressed that he is proud of what they have achieved so far and hopes that the brand can continue to expand.
"In addition, we have received positive feedback from other ASEAN countries and they have expressed their interest in bringing the brand into their home country."
"Right now, we are negotiating with interested parties in Indonesia, Thailand, and the Philippines. The brand really has grown bigger than when I founded the brand more than 10 years ago," he shared.
But that was in 2019, and it seems as though these plans have yet to materialise.
Passing by I Love Yoo! outlets in various malls, I see that they have their loyal patrons, but based on personal observation, the quality of their franchise stores can be inconsistent. A quick Google Search will also show how many outlets all over Malaysia do not get more than a 3.5-star rating.
There are some complaints not just about the food, but the overall cleanliness and management of the stores. This might be an area that I Love Yoo!'s executives could look into tightening up, as it would be a pity for a few bad apples to ruin what they've worked hard to build.
Featured Image Credit: I Love Yoo!