Think "cocoa" and you'd think of beans that come from regions such as Brazil, Ghana, and Indonesia. Not many of us know that Malaysia is actually a country that has a fairly decent production of cocoa beans. In fact, Malaysia is actually among the top cocoa producers in Asia.
Part of the reason why we may not know this could be because not many brands allow for complete traceability or transparency in where they source their beans from.
So, Chocolate Concierge has turned this into one of its core pillars. The icon in the Malaysian chocolatier scene is known for its shop in Bangsar Shopping Centre and its focus on highlighting cacao of Malaysian origins.
A pretty sweet start
In an interview with Vulcan Post, Ning, the founder of Chocolate Concierge, recalled how he had ended up making chocolate.
The former application developer was involved in various educational, publication, and financial service startups previously. Although he didn't have much experience in the food industry then, he was curious enough to venture into it.
"I have always been fascinated by the intricacies of flavours of fermented foods, such as chocolate," he explained.
Ning shared that Chocolate Concierge was created to fulfil his curiosity about how chocolate made from Malaysian cocoa beans would taste.
"Not being able to scratch that itch was what pushed me into making chocolate from scratch on that fateful day," expressed Ning.
The next thing he knew, he was making one-and-a-half kilograms of chocolate from scratch at home, and he was now a chocolatier.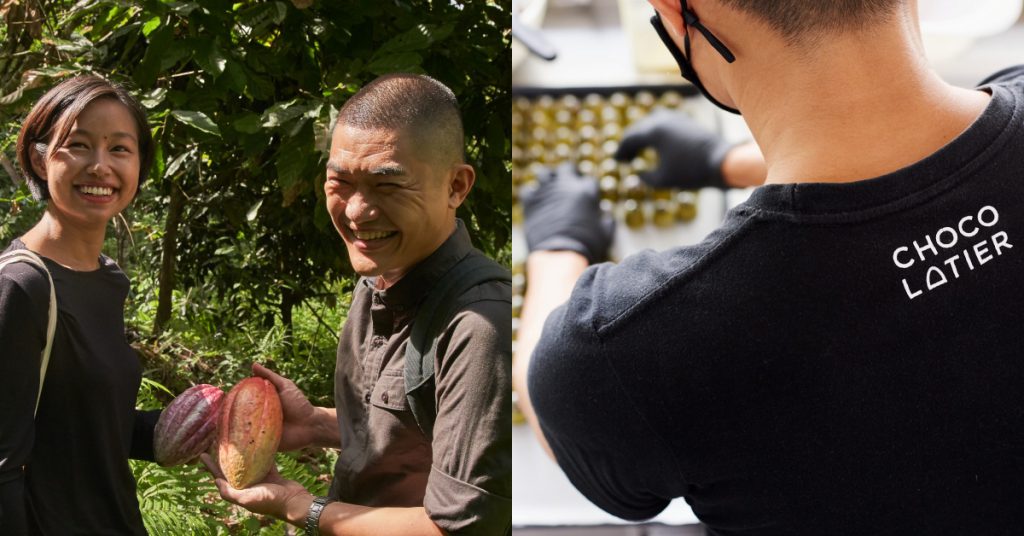 As Malaysia has the ideal climate and fertile soil to grow cocoa beans, he reached out to several farms and went on a quest to get his hands on some local cocoa beans.
With a total startup capital of under RM100,000, Ning went on to establish Chocolate Concierge.
From bean to bar
Ning stated that he chose to work closely with indigenous communities to source cocoa beans that are local and grown in biodiverse environments.
"It is my belief that by preserving the unique flavours and qualities of each origin, we can showcase the true potential of Malaysian cocoa," he said.
As of now, Chocolate Concierge sources cocoa beans from farms across several states, each one representing a different farming method, geography, and climate, ultimately lending unique flavours to the chocolates.
Some of the farms they source from are in Kelantan, Johor, Sabah, Pahang, and even KL itself, each with its own uniqueness.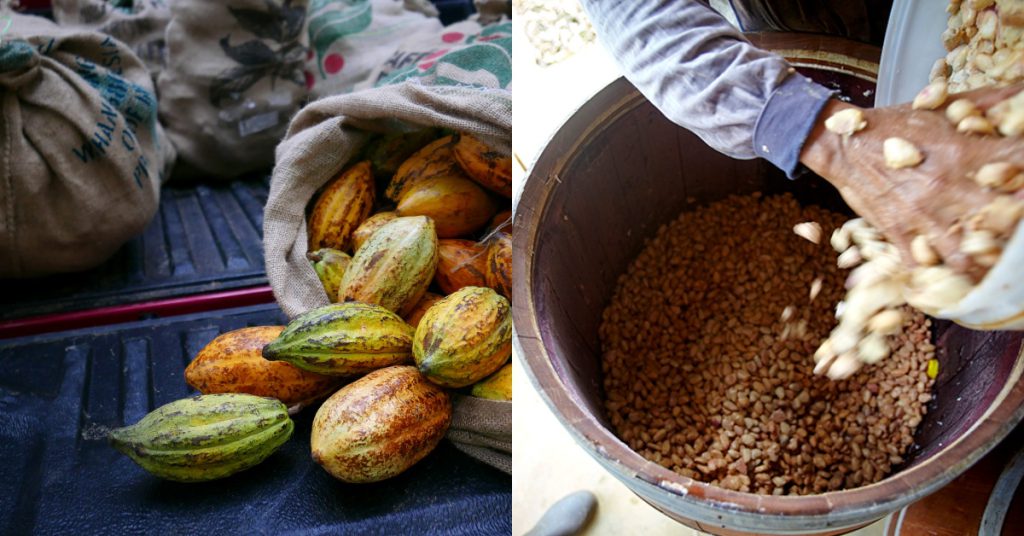 Each origin is location-based, except for some whereby they work with the indigenous community, which are the Semai, Temuan, and Temiar.
"In those cases, the credit goes to the community rather than the location, because this is a way for their plight and existence to gain mainstream awareness."
The Semai and Kelantan Origins won two cacao excellence awards from the Agency for the Valorisation of Agricultural Products (AVPA) Paris Gourmet in 2023.
Uplifting communities with cocoa
The process begins with Chocolate Concierge's relationship with the community. "We prioritise working directly with these farmers to ensure fair trade practices and support their livelihoods," Ning said.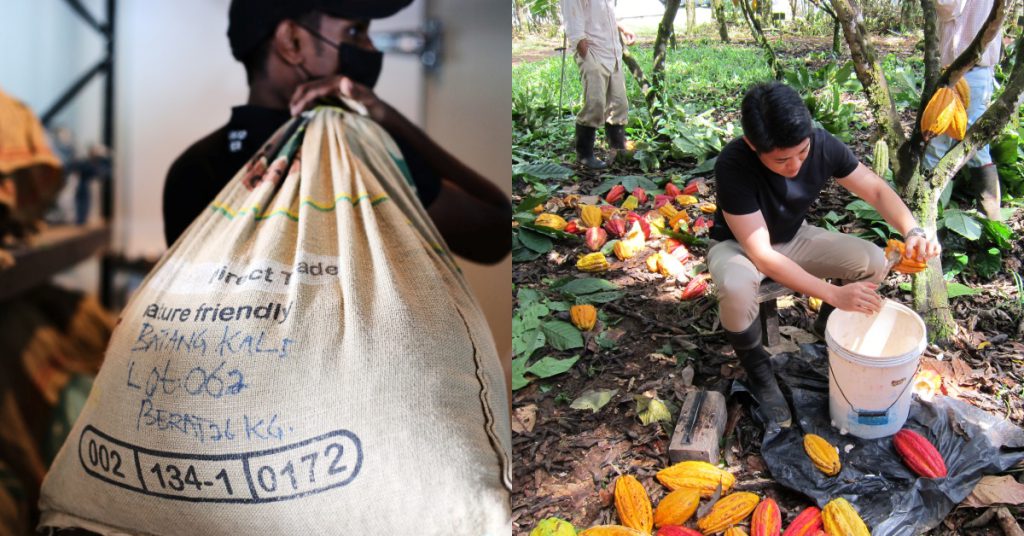 They harvest fresh cacao from the areas surrounding the settlement and the fresh beans are transported to Chocolate Concierge's cacao farm in Raub.
The beans are then carefully sorted and fermented typically for six days. After fermentation, the beans are sun-dried on bamboo-surfaced tables in a greenhouse.
Once dried, the cocoa beans are transported to their chocolate lab, where they are roasted to enhance their flavours and remove any moisture.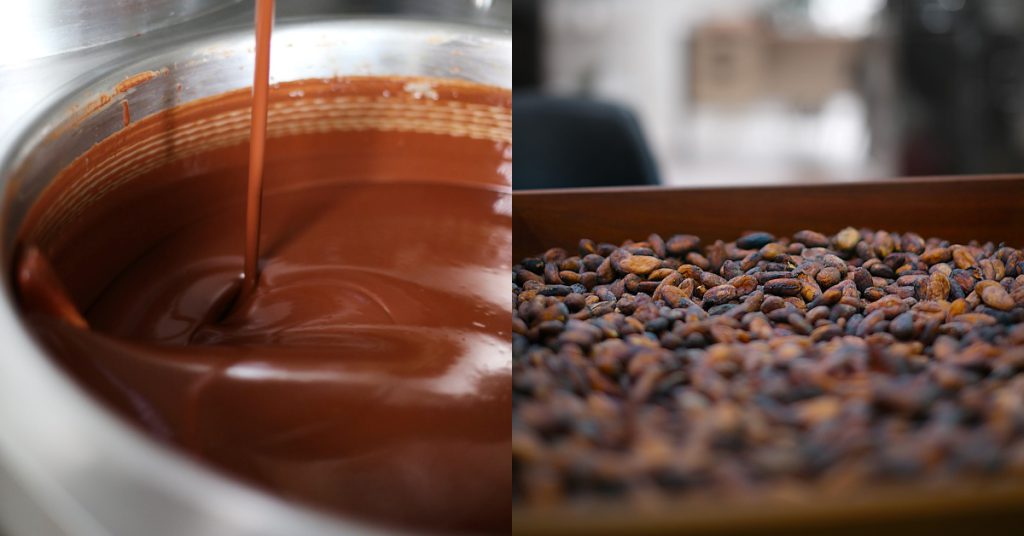 The roasted beans then go through the process of grinding and refining before transforming into the smooth and velvety chocolate we know of.
"We carefully temper the chocolate to ensure optimal texture, shine, and stability. From there, the chocolate is moulded into bars, truffles, bonbons, or other delightful confections by our skilled chocolatiers."
The chocolate is sold through various channels including their retail outlet, online platform, and partnerships with select restaurants and cafes.
Throughout this entire "tree to bar" process, Ning said that they do not blend origins, which further upholds their commitment to traceability, quality, and sustainability.
Letting creativity run wild
If you were to take a look at their website, you'd notice that besides the usual offerings of milk, dark, and white chocolate, Chocolate Concierge also has interesting flavours such as Coffee Banana, Sweet Laksa, Teh Tarik, and Peanut Butter Toast.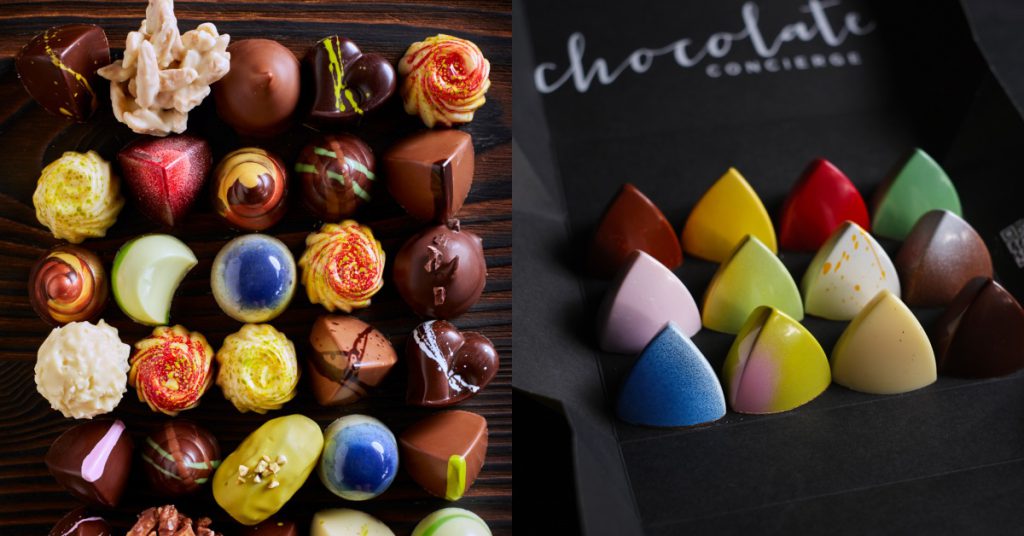 He explained that their recent Raya recipes for kuih talam, ros, and karipap were inspired by traditional kuihs.
"We constantly sample our creations to ensure that the flavours are not just reminiscent of the kuih they represent, but that it also works well with our chocolate," said Ning.
To Ning, creating unique chocolate combinations is part science and part art.
"The R&D process could take a short time, as we sometimes nail it within three iterations, or it could be years, where an idea is brewing and we put it aside, only to revisit it when certain ingredients return."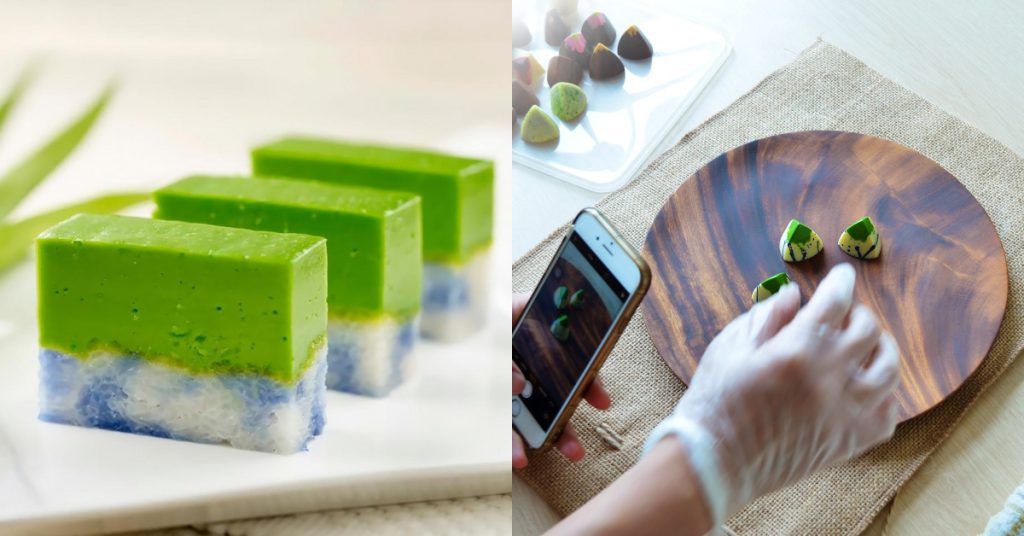 Their current operation consists of 20 dedicated members focusing on business development, customer experience, food safety, halal compliance, and customer service.
They also have a dedicated team working diligently at their chocolate lab, meticulously crafting their signature chocolates and constantly experimenting with new flavours and techniques.
"We produce between 200 to 500kg [of chocolate] a week. Most of our production goes to support other F&B businesses such as in hot chocolate, souffles, pain au chocolat, and donuts," said Ning.
"We are still on a growth trajectory, revenue in our last financial year was under RM3 million. We are grateful to have survived through COVID-19 without having to let anyone go, or take on any additional debt."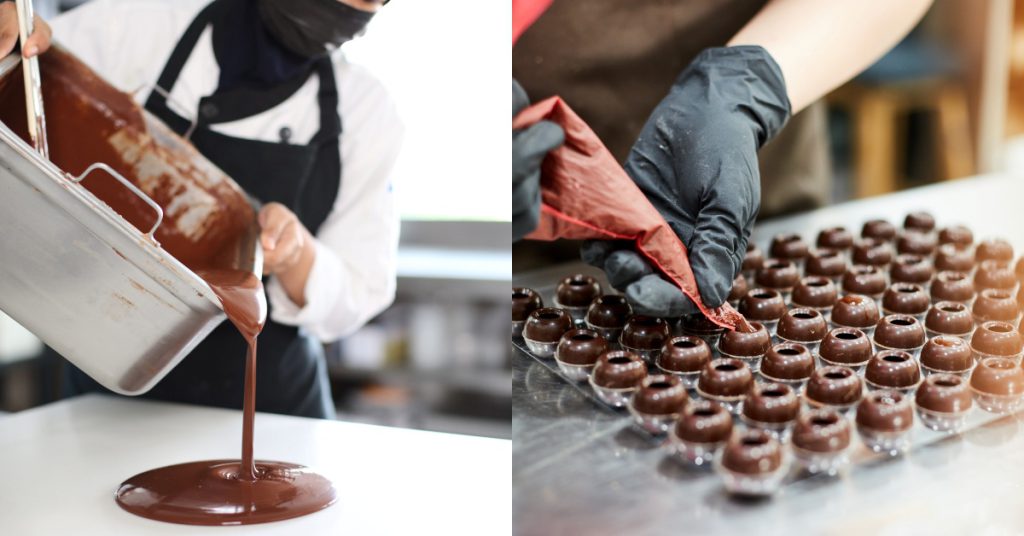 A not-so-sweet problem
Despite doing what he loves, Ning admitted that sourcing cocoa beans locally has its share of challenges and limitations.
One major challenge is the limited scale of local cocoa farming.
"Malaysia has lost almost all of its cocoa farms, mainly to palm oil plantations. Only the most resilient farmers have not given up."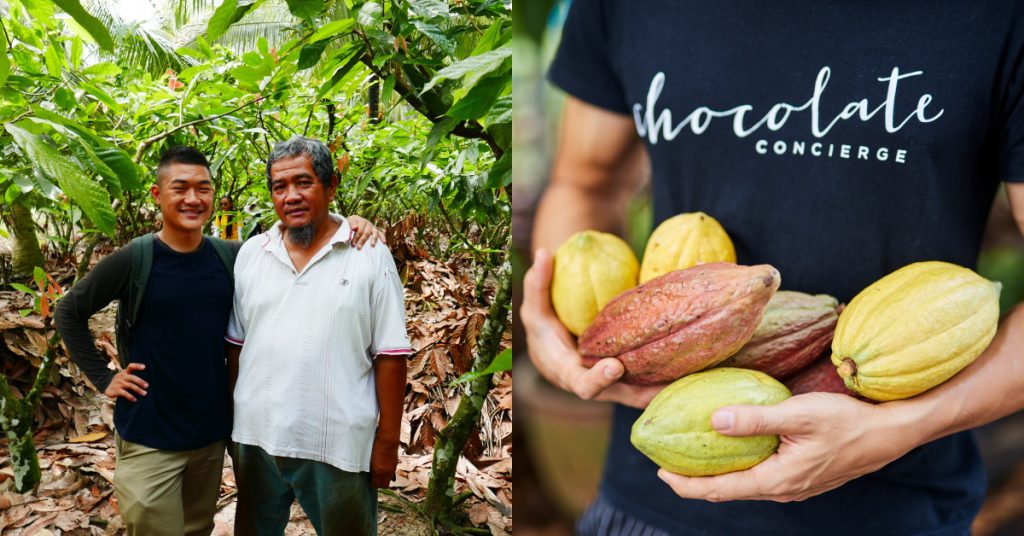 This leads to a smaller pool of farmers cultivating cocoa and in turn, affects the availability and consistency of supply.
Additionally, Ning believes that there is a lack of awareness and appreciation for single-origin chocolate which sometimes limits the potential market for their products.
Despite these challenges, Ning remains dedicated to crafting single-origin Malaysian chocolate and plans to expand their product line by working on a range of new and innovative recipes.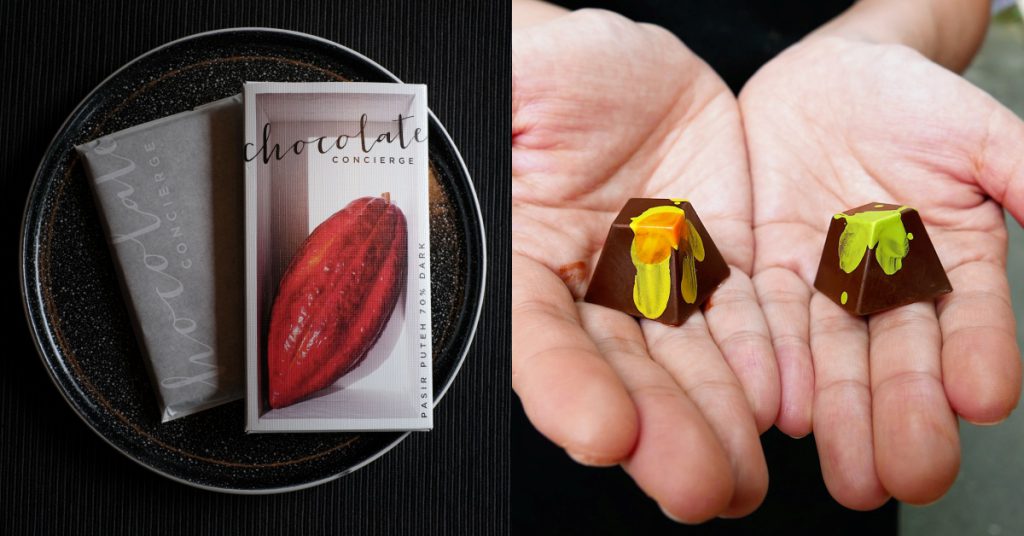 In the long term, Ning shared that they want to strengthen their presence on an international scale and enhance their sustainability efforts.
"I aim to share the beauty and richness of Malaysian single origin with chocolate lovers worldwide, and continue crafting exceptional chocolates that truly represent the heart and soul of Malaysia," he concluded.
Learn more about the Chocolate Concierge here.
Featured Image Credit: Chocolate Concierge