Great minds think alike, they often say, although some may tack on the less positive "fools seldom differ" addendum.
In any case, both Grab and AirAsia seem to be on the same page about something—dine-in features.
Both platforms rolled out some dine-in services on June 1, with the airasia Superapp rolling out its "discounted dine-in reservation" service and Grab launching GrabFood Dine-in BETA.
Given, GrabFood Dine-in BETA is now only available in Singapore. However, it might be safe to assume that this feature might eventually make its way to Malaysia should it go well.
So, what exactly are these dine-in features about?
The big idea
GrabFood Dine-in BETA is supposed to be a feature that helps make things convenient for consumers to "discover, decide on, and travel to their next dining venue".
Here, users can look up restaurants to eat, view menus, and consumer reviews. They're also able to pre-purchase dine-in vouchers and book rides to the restaurants, though that latter part is something people have always been able to do.
Essentially, it functions like Yelp as well as Groupon.
According to Tay Chuen Jein in the press release, the head of deliveries at Grab Singapore, this offering is related to the increased number of dine-ins post-pandemic.
Meanwhile, airasia's new feature, which is powered by a restaurant reservation platform eatigo, lets travellers discover new restaurants in various cities they're travelling to, including Kuala Lumpur, Jakarta, Bangkok, Chiang Mai, Pattaya, and Phuket.
This dine-in feature also offers discount rates of up to 50% off as well as 100 airasia points with every reservation.
This news follows the recent partnership announcement between airasia Superapp and foodpanda. The platform had already teased the increased focus on dine-in offerings during the partnership announcement.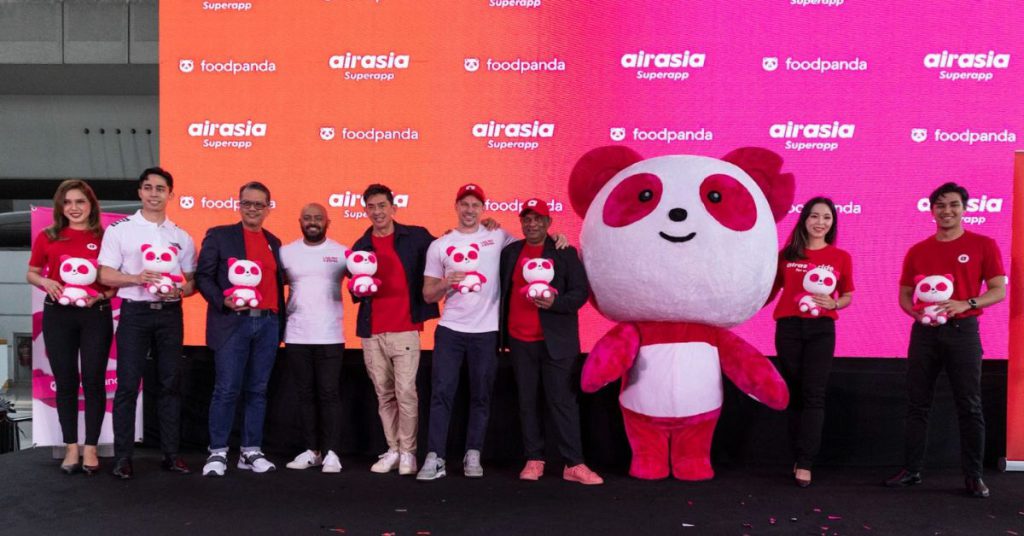 "With the transition of our food delivery option being powered by foodpanda, we're now fully focused on the offerings that we are able to provide as part of a travel superapp, starting with this new feature," said Tan Suan Sear, head of airasia food.
How the app works
Scrolling through the app, it seems like airasia has already partnered with a lot of notable restaurants, particularly ones in hotels, for its dine-in reservation service.
Some big names include Lemon Garden @ Shangri-La KL, Contango @ The Majestic Hotel Kuala Lumpur, and Fei Fan Hot Pot.
Interestingly, the head of airasia food had shared that the feature is supposed to benefit tourists who are looking to try the "best and most authentic local cuisines" as well as the "best hidden gems".
However, based on the options it's providing so far, at least in Malaysia, they hardly seem to meet the "authentic local" and "hidden gem" descriptors.
The locations supported by the app's dine-in feature seem to include Bukit Bintang, Petaling Jaya, Kuala Lumpur, Klang/Shah Alam, Cheras/Ampang, Bangsar, Damansara, Puchong, Old Klang Road, Mont Kiara, Subang Jaya, Putrajaya/Cyberjaya/Seremban, Kepong, Genting Highlands, and Sri Petaling.
The discounts offered are time-dependent, so a reservation at 7PM could give you 10% off, but could be more at another hour, for example.
Capturing the Malaysian market
Since airasia made the first move on offering dine-in services in Malaysia, this might mean it'll have a leg up on GrabFood Dine-in BETA when (or if) it launches here.
However, it's not always true that the first mover is the one that's better or has the advantage. It would be interesting to see how GrabFood Dine-in may tweak or improve its offerings once it's out of its beta stage, and how it will then compare to airasia's.
Read other articles we've written about airasia here.
Read other articles we've written about Grab here.