Less than two years after it bagged RM25 million in a Series A fundraising round, insurtech (insurance technology) startup PolicyStreet has bagged US$15.4 million (RM67 million) in its series B round.
According to a June 6 press release, the fundraising was led by Khazanah Nasional Berhad's Dana Impak mandate.
Dana Impak is a RM6 billion allocation over five years and is a key pillar under Khazanah's Advancing Malaysia strategy, with the aim to increase Malaysia's economic competitiveness, build national resilience, as well as deliver socioeconomic impact to Malaysians.
On a mission to deliver impact
In a statement, it was shared that Khazanah's investment in PolicyStreet complements its Future Malaysia Programme which aims to support the local startup ecosystem of entrepreneurs, startups, venture capital, and corporate venture programmes through collaboration with domestic and international partners.
The Future Malaysia Programme supports investments into companies with sustainable business models that deliver socioeconomic impact to Malaysia, such as PolicyStreet, which requires the injection of risk capital.
Dato' Amirul Feisal Wan Zahir, Khazanah's managing director, said, "Our investment in PolicyStreet aims to improve insurance penetration within the unserved and underserved segments which advocates inclusivity, providing better financial protection, increasing household resilience, and financial well-being."
As Dana Impak seeks to create socioeconomic impact in all its investments, Khazanah has applied its impact assessment framework, the SEMARAK Initiative, to the investment evaluation process.
Khazanah's impact thesis is premised on how innovative insurance solutions provided by insurtechs like PolicyStreet, offer accessible and meaningful coverage to the unserved and underserved which, in turn, enhance financial protection, household resilience, and promote financial well-being for Malaysians.
Strengthening its technology and capabilities
Yen Ming Lee, PolicyStreet's CEO and co-founder, said, "PolicyStreet is committed to empowering underinsured businesses and consumers by providing accessible insurance solutions."
PolicyStreet's recent fundraising round also garnered strong support from other local and international investors, including Altara Ventures, Gobi Partners, and Spiral Ventures.
The insurtech startup intends to use the fresh funds to strengthen its technology and underwriting capabilities.
Specifically, they aim to increase its on-demand underwriting policies to make protection more accessible. This will let the team better tap into underserved and underinsured audience segments in Malaysia and the region.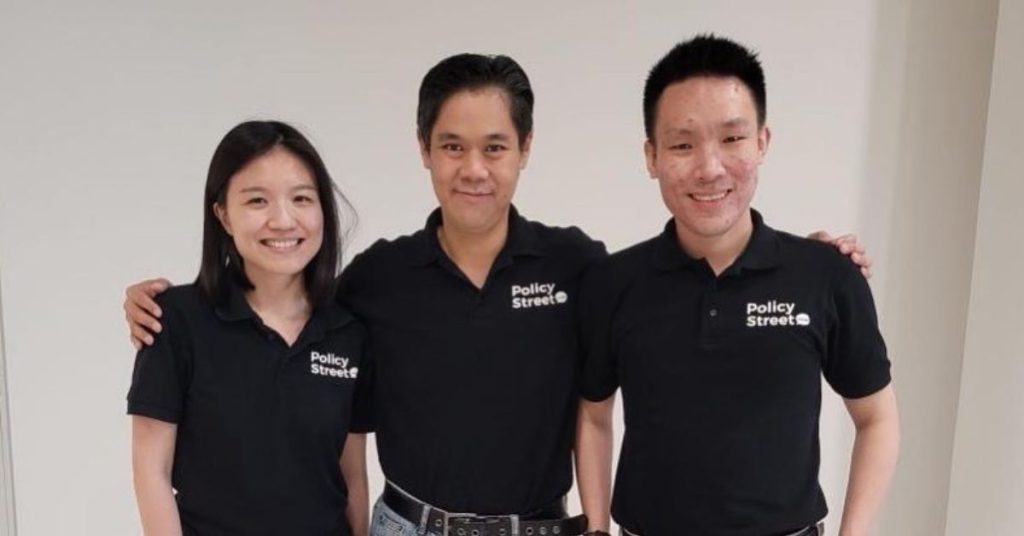 According to Dave Ng, general partner of Altara Ventures, "As their Series A lead investor, we are proud of PolicyStreet's achievements to date. They grew their business five times in 2022 and achieved a sum insured of over US$6 billion, serving over five million customers."
"In this fundraising round, we doubled down on our support for this amazing team. We are excited and look towards assisting the company's efforts in regional expansion."
Founded in 2017 by Yen Ming Lee, Wilson Beh, and Winnie Chua, PolicyStreet is a full-stack insurtech company that offers digital and customised insurance solutions to consumers and businesses.
PolicyStreet secured Financial Adviser and Islamic Financial Adviser licences from Bank Negara Malaysia (BNM) in 2019, enabling it to work with over 40 insurance and takaful providers to provide financial advice, education, and claims support to its customers.
It has also obtained the Reinsurer and General Insurer licences from the Labuan Financial Services Authority (LFSA) in 2021.
Featured Image Credit: PolicyStreet