TikTok announced today (June 15) a US$12.2 million investment programme aimed at helping more than 120,000 small and medium-sized businesses (SMBs) transition their businesses online and participate in the digital economy over the next three years.
Called "Support Local", the programme comprises cash grants, digital skills training and advertising credits for SMBs, as well as micro businesses.
It aims to help shops in Singapore's heartlands thrive in the digital economy by launching a comprehensive, structured digital training programme to build an online presence in a safe, inclusive, and accessible manner. These heartland SMBs will be trained to effectively utilise TikTok to grow their business.
The short video platform has partnered over 25 government agencies and non-profit organisations across Southeast Asia, including Singapore, to expand its efforts to empower micro and small businesses who may face limited access to digital resources and opportunities.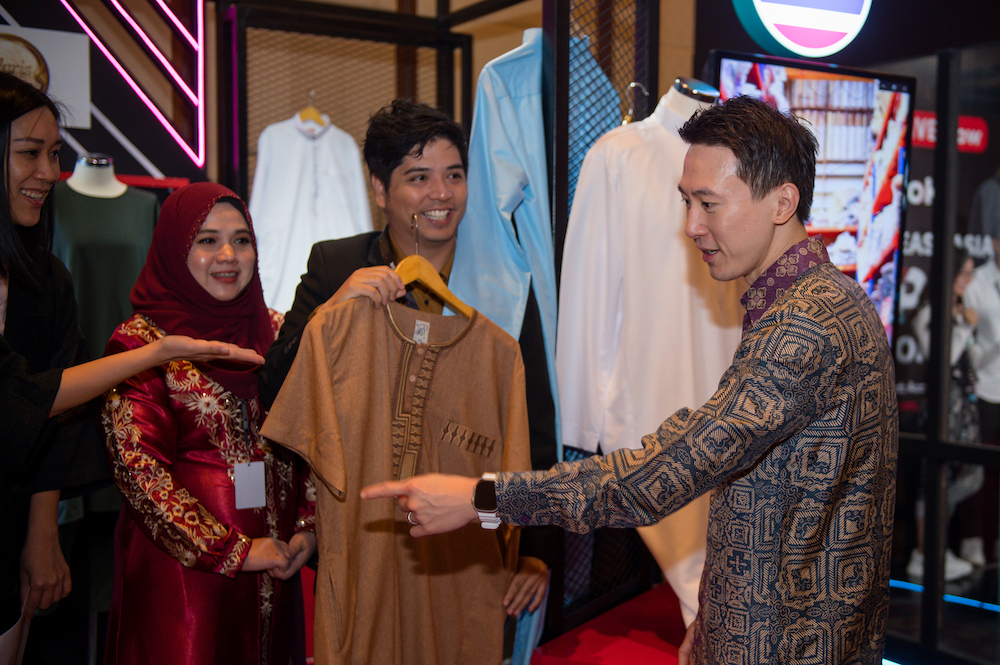 This move comes as TikTok has become a valuable platform for businesses and creators. According to The TikTok Effect: Accelerating Southeast Asia's Businesses, Education and Community report, SMBs have managed to increase their revenue by nearly 50 per cent by selling their products and services on TikTok, and close to four in five businesses have transitioned from offline to online marketing channels using the platform.
In addition, more than 80 per cent of TikTok creators boosted their incomes through avenues such as TikTok LIVE and brand sponsorships.
Educating students with coding bootcamps
In response to the Singapore government's call on the private sector to provide more industry support to students or graduates in the tech sector, TikTok has also collaborated with relevant government agencies and non-profit organisations to create opportunities for young people pursuing vocational and technical training in Singapore.
This initiative will prioritise mentorship and entrepreneurship training and benefit youths in the city-state.
In addition, it will also carry out efforts to deepen the local talent pool through its flagship annual technical training bootcamp called the Tech Immersion Programme. Through this programme, TikTok will educate and equip 5,000 tertiary students over the course of five years.
Developed by TikTok's technical team and delivered by its engineers, the programme was initially launched in May 2023 and serves as a valuable supplement to the existing school curriculum where students will acquire practical knowledge in popular coding languages and global architecture, which enables them to pursue rewarding careers in the tech industry.
Helping youth-led social enterprises and graduates across SEA
Across ASEAN, TikTok has collaborated with SAP to help 20 youth-led social enterprises in 10 ASEAN countries by providing capacity building, mentorship, facilitation to market, and seed funding of up to
US$320,000 to these enterprises.
Successful applicants will put forth innovative projects that play a role in achieving the United Nations Sustainable Goals which cover a range of issues, from quality education and gender equality to sustainable energy and cities.
Furthermore, TikTok will carry out a 24-month long graduate trainee program across Southeast Asian countries, including Singapore, that acquaints budding talent with the world of e-commerce.
Through multiple job rotations within TikTok, graduates will learn about different aspects of the e-commerce industry, from engaging with sellers and running campaigns to building strong networks with leading brands and creators.
Across Southeast Asia, more than 325 million people come to TikTok every month and 15 million businesses use the platform. The role we've played in expanding economic opportunities, education and community-building in this region and around the world is immense.

– Shou Chew, CEO, TikTok
Featured Image Credit: TikTok