Growing up, one of my favourite dishes to have at home was fried rice. It was simple, quick, and easy to whip up on weekday nights after my sister came back from her job, and I from my college classes.
The fried rice would either lean more towards the Malay style of nasi goreng kampung, or a standard Chinese egg fried rice with a side of sambal. But most times, to keep it convenient yet tasty, our shortcut would be to add Heng's Crispy Prawn Chili.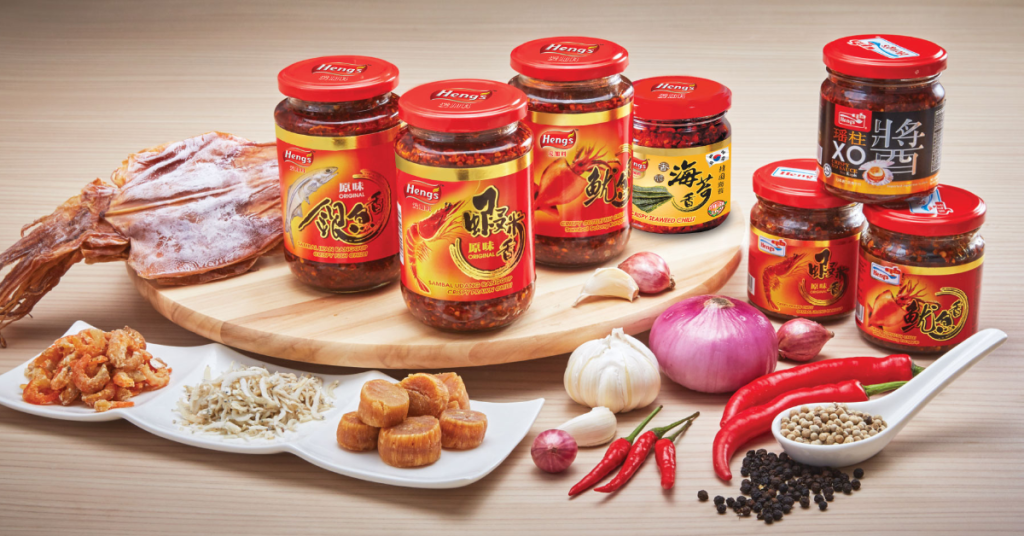 Our days of cooking fried rice are behind now since she got hitched. But upon finding it in the supermarket again recently, I realised that the brand was actually started 93 years ago and has a decorated history in the food industry.
This is the story of Melaka's Heng's.
Passing the torch
Back in 1930, Yeo Tian Seng's grandparents, Mr Yeo Huan Boon, and his wife, Madam Phua Seok Kee, migrated from China to Melaka in search of a new life with their family.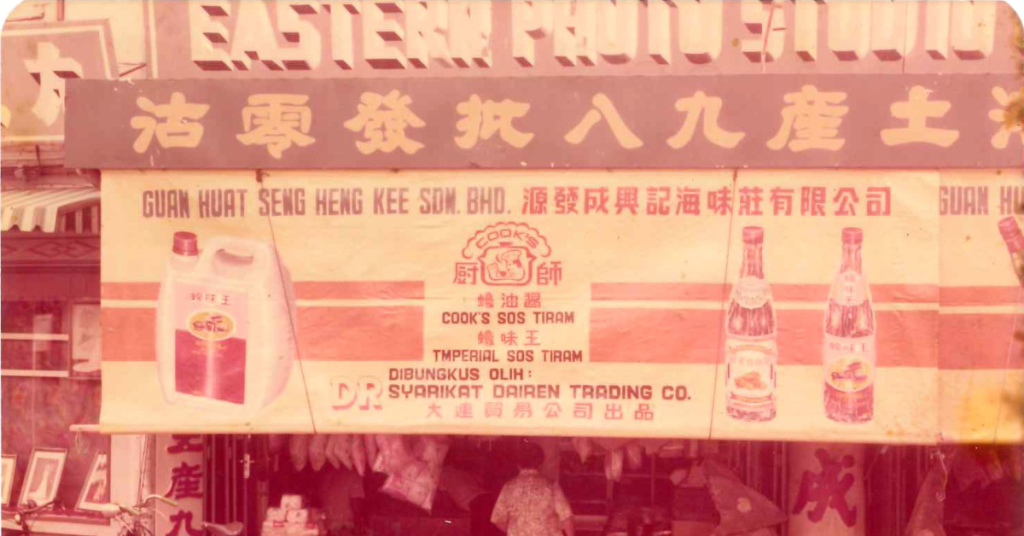 They began selling sauces, spices, and dried seafood under the name Guan Huat Seng. The name may or may not be familiar to you, but its products have surely crossed your sights before.
Separately, the brand established another company called GHS Food to focus on food manufacturing. One of their main products is the Teochew Satay Sauce (also known as Malacca Satay Celup Sauce), which was formulated and perfected by Mr Yeo Huan Boon.
Speaking to Vulcan Post, Yeo Tian Seng (Heng's current director) shared that his grandfather would mix and match different spices to come up with the current recipe that's still in use today.
"It took quite a lot of tries and time before he was satisfied with the taste," he shared.
When Yeo Tian Seng's father (Mr Yeo Siew Heng, who's the second generation of the family) took over the business, he continued to promote this satay sauce product.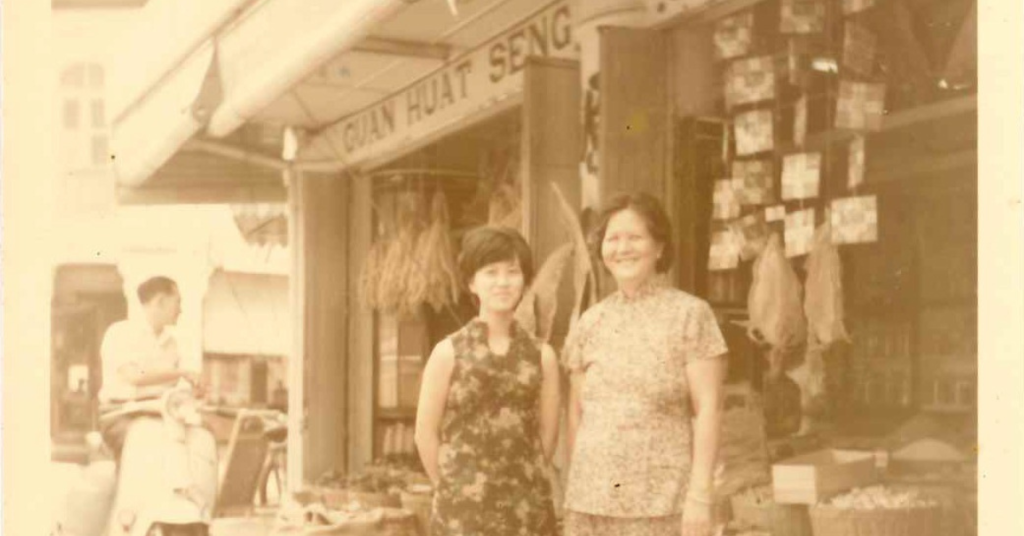 This was packed and sold to customers in the family's old shop under the brand called Heng's, taken from Mr Yeo Siew Heng's name. At the same time, he improved upon the existing automation while also selling the product to wider markets.
For the love of good food
"When we first launched, we had very limited products on hand, and they were sold mainly in shops and restaurants around Melaka," Yeo Tian Seng told Vulcan Post.
It was through the old-school word-of-mouth marketing and recommendations from returning customers that gave the Yeo family confidence to really plan to expand and grow the brand name and products.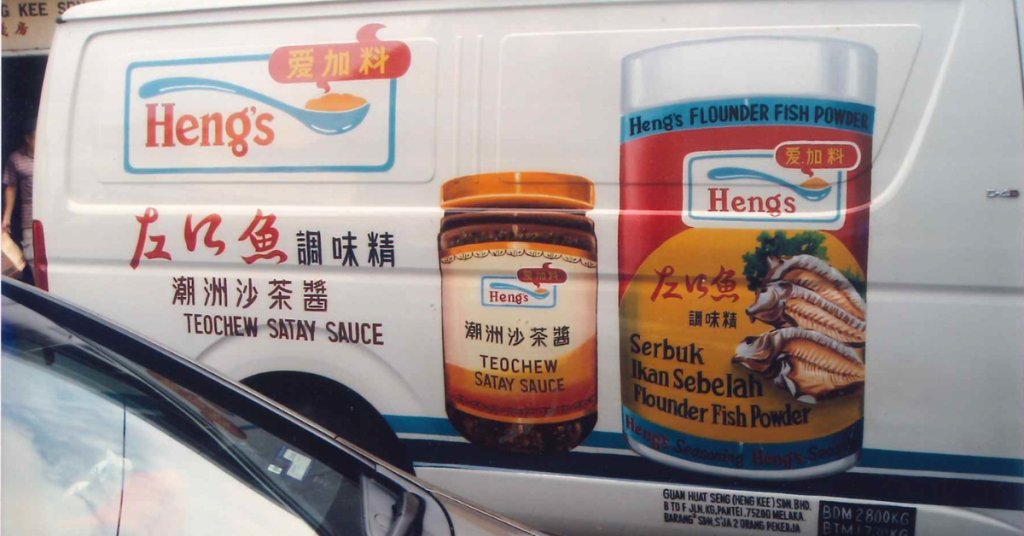 "Hands-on learning, researching, experimenting, and recruiting a diverse group of teammates helped along the years," the third-generation leader explained. He himself was from the banking industry before joining Heng's in 2005.
Today, the family business is being run by Yeo Tian Seng and his brother, and the team is about 60 members strong. And over the years, the Melakan brand has slowly expanded its range of offerings to include more products in its catalogue.
Its website states that there are over 50 choices of sauces and other variations in its portfolio. This includes its classic Teochew Satay Celup Sauce, Flounder Fish Seasoning, and Crispy Prawn Chili Sauce.
Aside from Guan Huat Seng and Heng's, the company also sells other products under different brands to target different markets. You could say it's a smart business move as this helps the brand cater to various crowds in Malaysia.
Namely, there's Makbest which creates cooking garnishing products like fried shallots, and Suncity which sells canned seafood products like abalone and clam meat.
Born and grown in Melaka
A homegrown brand from Melaka, the company still manufactures its products in the historically-rich state.
Having grown past a humble store, the Yeo family's products can be found nationwide in popular supermarkets like Lotus's and AEON as well as its online stores (Guan Huat Seng and Heng's).
"On average, we produce about 800 cases of products daily," Yeo Tian Seng proudly mentioned. "We also import and export a variety of food products from all over the world."
Similar to other companies in Malaysia, the brand also joins international food expos to promote the visibility of their products.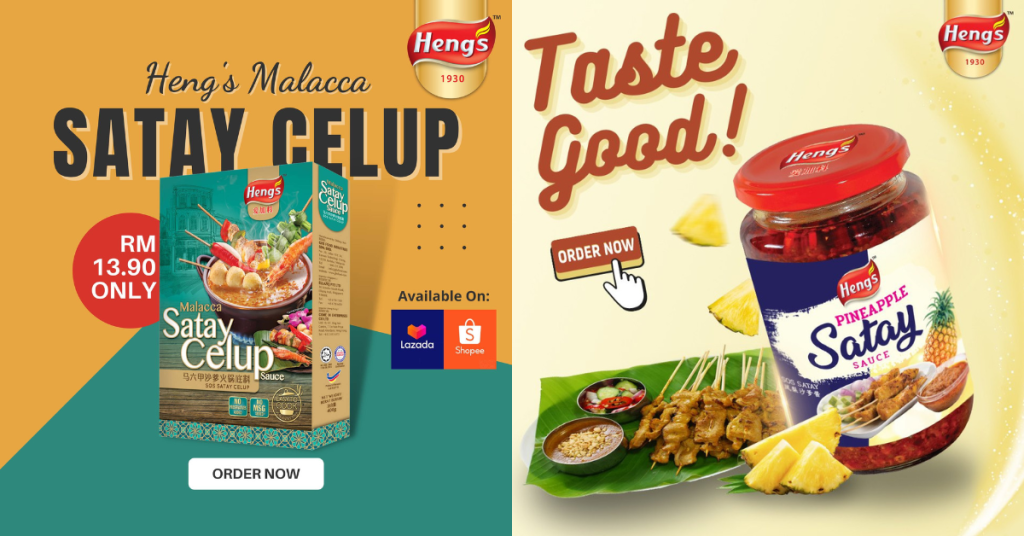 All that said, the Yeo family's products aren't exactly unique, per se. I've personally come across other brands like DeliMas and MasFood in grocery stores offering similar items. However, their product range does vary and these brands all seem to be targeting different groups.
When asked how the brand sets itself apart from others in the market, Yeo Tian Seng stated that the brand always has two principles in mind when creating new recipes:
Using only top-quality raw materials to ensure the final product is good and something that the brand can be proud of; and
Producing with the strictest HACCP quality control to ensure consistency
New products in the works?
Aside from that, Yeo Tian Seng also mentioned that the brand plans to not stay content with their current array of timeless products. Instead, they'll be coming up with more products to make sure the brand stays relevant.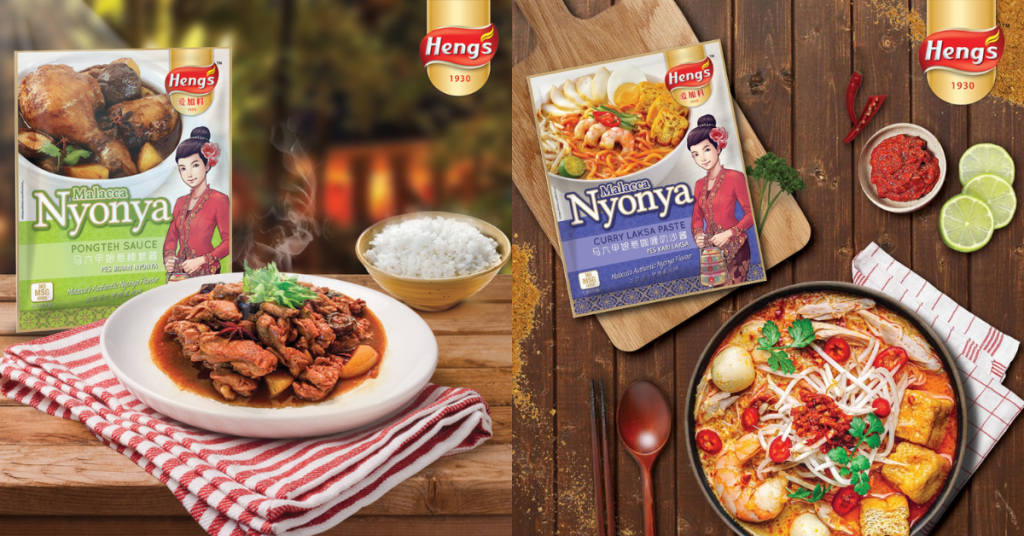 "We can't just focus on existing products and not have new quality products for our customers," he explained. The company's director further teased a series of new products catering to the fast-paced consumer market aimed to launch early next year.
"[We want to] continuously introduce the flavours of our heritage to the world by making sure Heng's becomes an internationally recognised name and is easily available at any stores worldwide."
The brand has already established itself as a major player in the local F&B field with decades of industry experience and knowledge, and brought its products to 18 different countries including Australia, the USA, China, Canada, Korea, and more, Yeo Tian Seng said.
As for myself, Heng's Crispy Prawn Chili will remain a staple pantry item in my household. Not only for the taste, but for the fond memories it brings back.
Featured Image Credit: Heng's