When it comes to baking sourdough bread, one of the key ingredients is the starter.
While less committed bakers may opt for store-bought sourdough starters at first, or get some from a kind friend, the more dedicated ones will make their own.
These starters, when fed and maintained well, can last for years and years to come.
For Beng, a local sourdough baker, his starter is about five years old—the same age as his son.
"In 2018, when my wife Jun was pregnant, she was craving sourdough bread but we couldn't find it in our hometown, Kota Bharu," he shared with Vulcan Post. "So, I started learning sourdough via YouTube, books, and online courses."
Today, he bakes not just for his wife, but for his own sourdough brand, Bengbeng Sourdough.
Kickstarting his sourdough journey
Before starting the sourdough brand, though, Beng had actually been a part of two other café businesses—Drum & Desk and Superdough Bakery.
These are familiar names to us, as we have previously spoken to Jun, his wife, regarding Drum & Desk and its inhouse roastery, Drum Coffee Roaster.
Quite an entrepreneurial man, Beng also started his first company back in 2012 providing IT services to help local SMEs streamline their business.
During the first MCO, though, Beng started receiving sourdough requests from friends and families in KL.
He tried shipping the bread via courier service, and lo and behold, the sourdough held up, literally and flavour-wise.
Thus, Beng and Jun decided to start their own online-only bakery, specialising in sourdough.
"Until today, our mission is to make sourdough bread accessible to everyone no matter where you are," he said.
Although the courier service had worked initially, the couple eventually ran into some issues. Their packages would get delayed or even missing.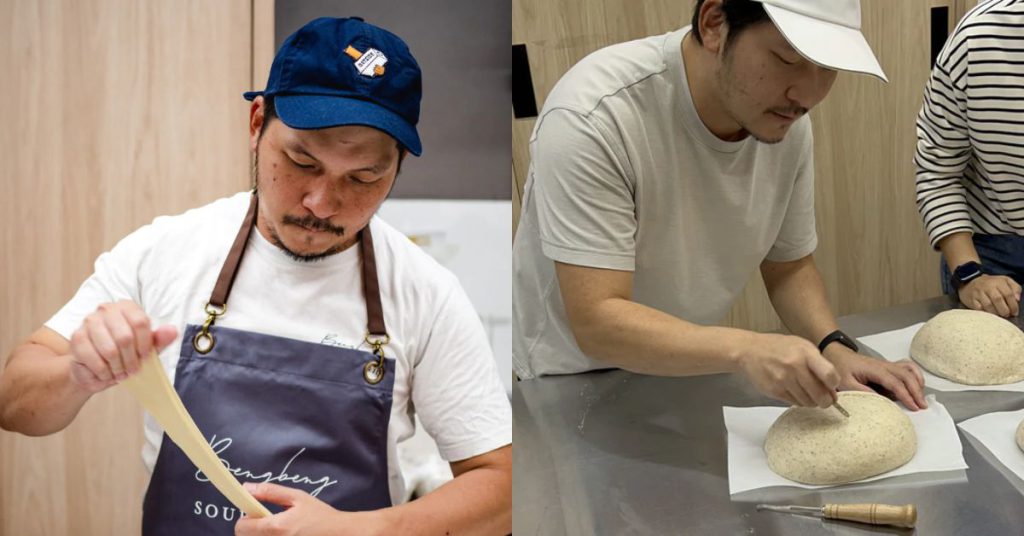 "It used to cost us quite a lot to resend the bread again, not to mention the amount of time spent dealing with the courier service to track the parcels," Beng pointed out.
So, they studied their existing customer base and realised most of the customers' addresses were in the Klang Valley.
This realisation manifested as a pop-up in KL in April to May 2021, which turned out to be quite a success.
Then, two months later, Bengbeng Sourdough received an enquiry to supply its products to a business.
"That's when we decided to move our production to KL so that we can deliver freshly baked sourdough bread on the same day without any issue," he shared.
With that, Beng and Jun also moved to KL, but still travel back to Kota Bharu every two to three months or so.
Growing into a café concept
But with the online business working so well, the question is why Beng decided to venture into the saturated café space in the first place.
It started when the business was approached by a retail mart, Groove Grocer, which led to Bengbeng Sourdough supplying various marts, from BilaBila to 7-Eleven.
But how they ended up doing a café concept was actually a bit more of a chance encounter.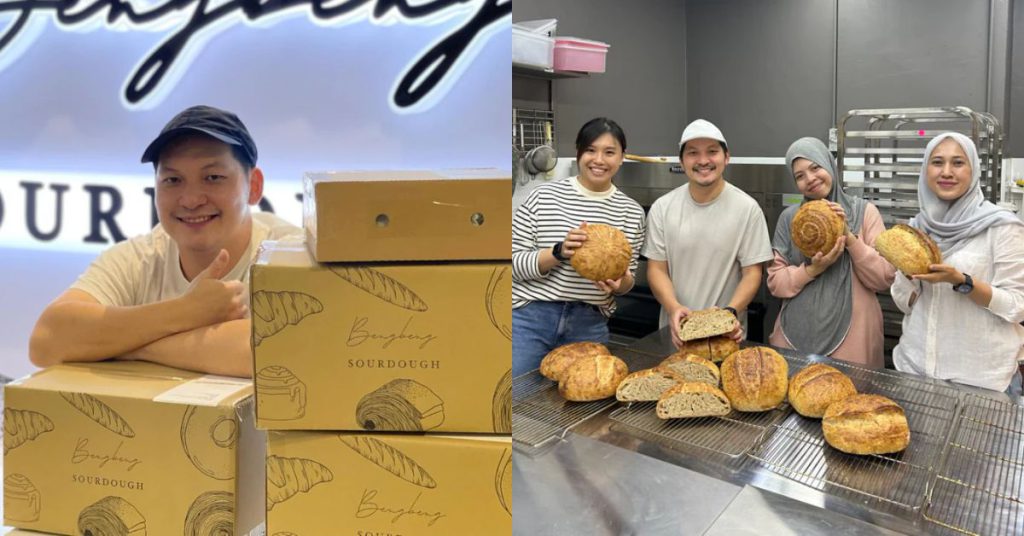 "In order for us to start supplying immediately when we were moving our production to KL, we decided to use a cloud kitchen, which is equipped with all baking equipment to bake our sourdough goods," Beng explained.
However, the cost of rental of the shared kitchen was quite high. Paired with the lack of walk-in sales, the team decided to open a small kiosk right below the shared kitchen to drive some sales.
"Other than having a space to display our sourdough pastries and bread bringing some walk-in sales, with this kiosk we could also have a space for some customers to dine in," he said.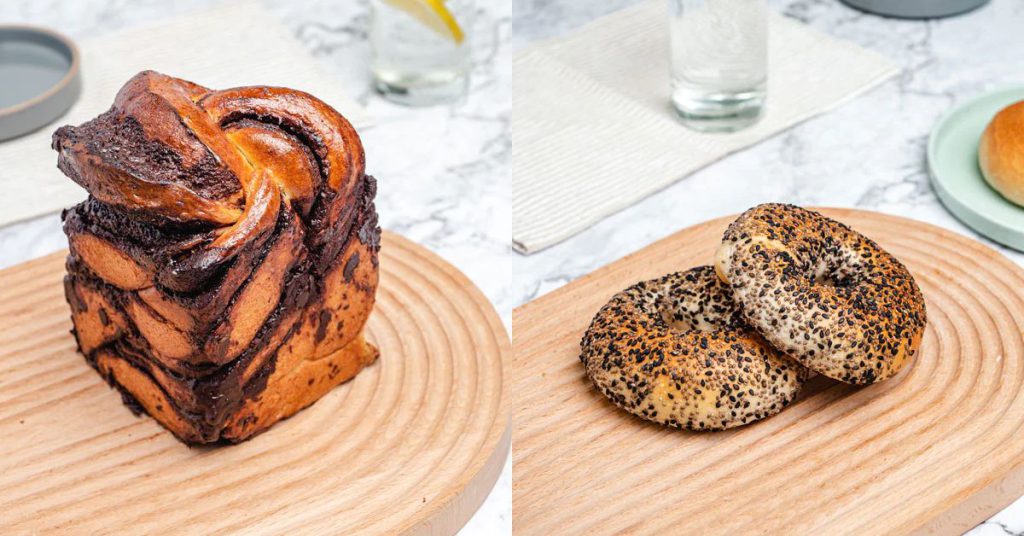 However, a few months after the kiosk opened, they noticed a drop in sales. The team began to wonder why the grab-and-go pastry and coffee concept kiosks wasn't working for the regular customers, who were mostly working in the building.
Beng eventually realised, "We made a mistake trying to offer our regular customers (office workers) pastry and coffee as their breakfast or lunch, assuming it may work well just like in other places such as Melbourne or London."
Thus, he pivoted to offer light pastries to full meal sandwiches, toasties, and bagels.
Besides the bread, Bengbeng Sourdough also serves a variety of coffee drinks, powered by its sister company, Drum Coffee Roaster.
Rising to the competition
"First of all, I think there are not many places offering 100% sourdough bread and pastries," Beng pointed out. "100% sourdough means we use zero commercial yeast in our baked goods, and all bread and pastries go through slow and long fermentation."
Because of that, it takes the team 24 hours to make their sourdough country loaf, and three days for the sourdough croissant.
A benefit of going for a slow sourdough-making process is that it provides good bacteria and acid for the gut.
"Secondly, I believe what really sets us apart is what we really believe in—which goes back to our mission of making sure sourdough bread is accessible to everyone," Beng elaborated.
Despite having pivoted, Bengbeng Sourdough still has an active online store up and running to serve those who do not have easy access to sourdough bread.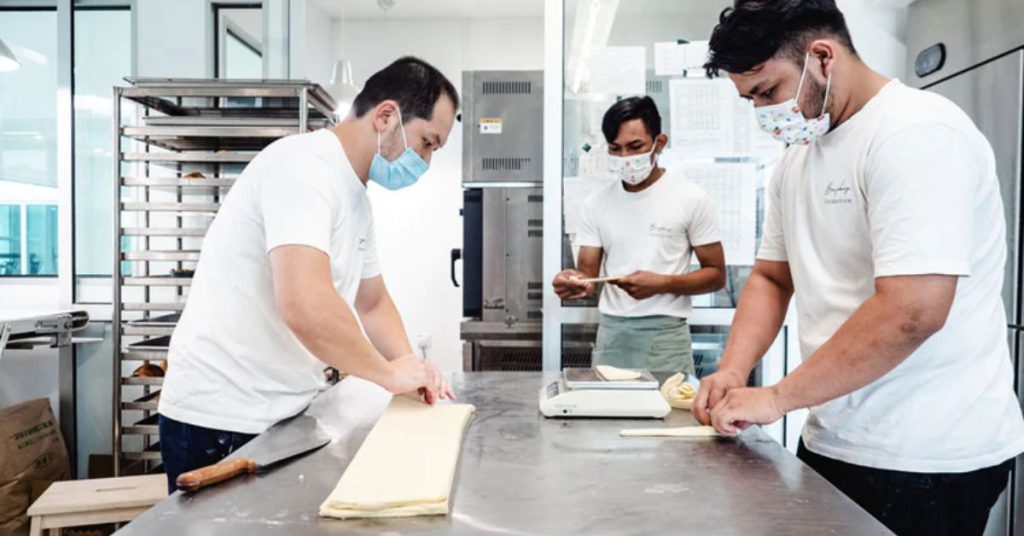 At the end of the day, though, Beng understands that there will always be competition. Although it can be a source of worry, he sees it as a motivator and a way to improve his own operations.
On a roll
Recently, Bengbeng Sourdough has launched a sourdough subscription service that already has a few regulars subscribed to it.
"It is still in the testing phase but I do wonder if such service is something Malaysians would find useful," Beng pondered.
The co-founder also shared that he hopes to offer training and employment for individuals with autism.
"It is a cause I can resonate well with on a personal level," he said. "I do believe if given the right support, neurodivergent individuals too can thrive just like any neurotypicals out there."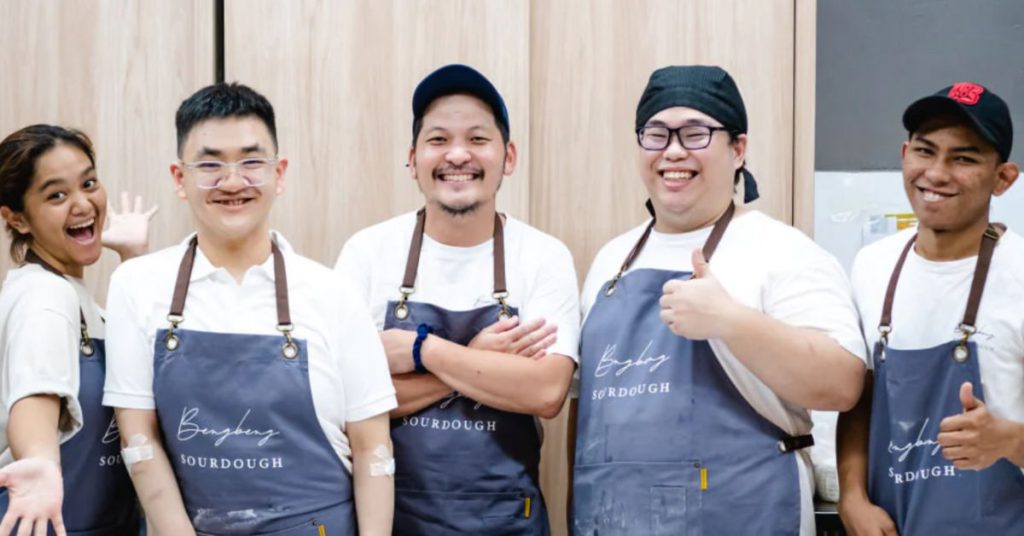 Moving forward, Bengbeng Sourdough aims to open outlets in high-traffic working towers to provide convenience and accessibility to its main target customers, the working crowd.
"After two years of exploration in this city, I am very happy and proud to say we are ready to expand," Beng said.
"We have been talking to potential investors, looking to open two to three more outlets in 2024 as proofs of concept before expanding further in the coming few years."
Learn more about Bengbeng Sourdough here.
Read other articles we've written about Malaysian startups here.
Featured Image Credit: Bengbeng Sourdough