Malaysian fashion label Rizman Ruzaini has been going viral for having supermodel Naomi Campbell walk for their Spring/Summer 2024 show during Dubai Fashion Week. This was reportedly the model's Dubai Fashion Week debut.
This was a "dream come true" moment for the label, as well as a moment of pride for Malaysians.
Now on the world stage, here are some things you should know about the homegrown label, Rizman Ruzaini.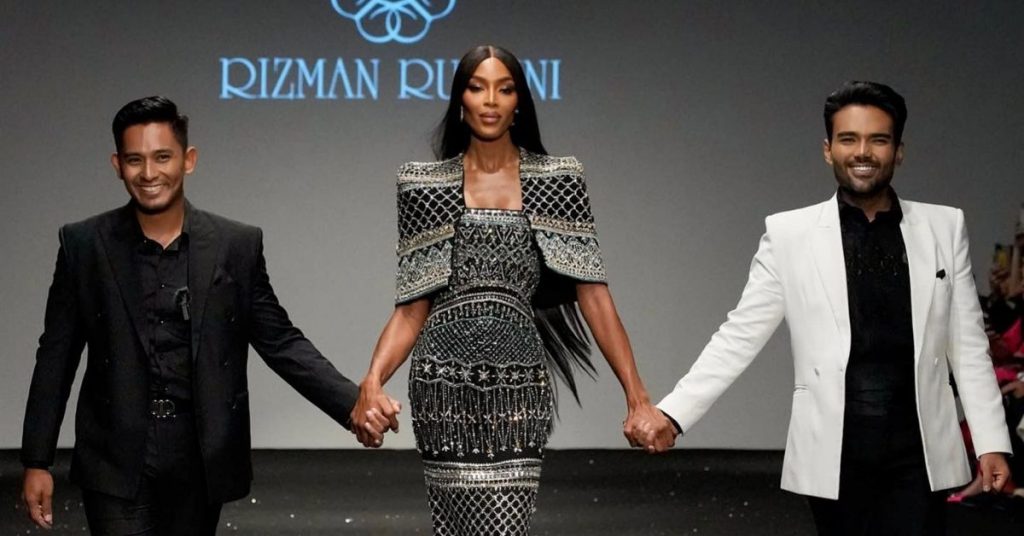 1. Rizman and Ruzaini met and started the brand in university
Established in 2005, Rizman Ruzaini comprises two designers—Rizman Nordin and Ruzaini Jamil.
The two met in UiTM Sri Iskander Perak while pursuing diplomas in fashion.
"We have always been super tight since we were both in university," Rizman said to The Star in an interview. "We helped each other through some very tough times."
Rizman has also shared to Prestige that it was in university that they decided to create a label together. They were inspired by the Italian luxury fashion house Dolce & Gabbana, which was also formed by a duo.
2. The two designers have contrasting styles
Interestingly, Rizman and Ruzaini has shared that their styles and processes differ from one another's.
The Star reported that Rizman is more "trends-focused", focusing on combining glamourous designs and minimalism in garment-making.
Meanwhile, Ruzaini focuses on master tailoring, meaning sharp cut suits, edged-out silhouettes, and modern utilitarian aesthetics.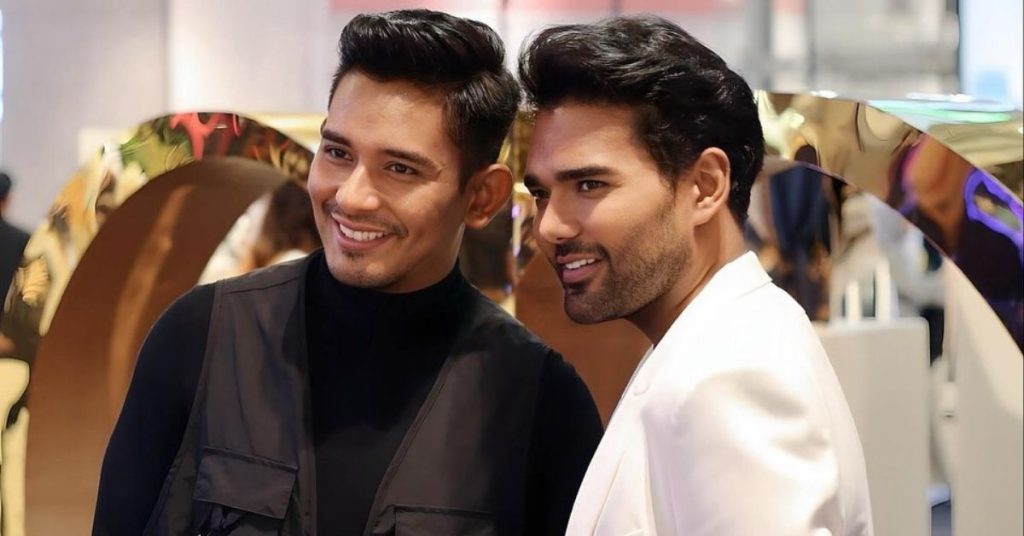 Their individual styles seem to differ too. While Ruzaini described Rizman's style as "classic" to Prestige, Rizman shared that Ruzaini pushes the boundaries in style.
"Jumpsuits, harness, and combat boots are in his wardrobes," Rizman said about his business partner.
They told The Star that they find their contrasting design philosophies to be complementary, and that they "tend to challenge each other whether in design or management".
3. They've had lots of hits—and some misses
Looking at Rizman Ruzaini's portfolio of work and stars they've dressed, it's clear that the label has established itself as a local fashion powerhouse.
But in an interview with New Straits Times (NST), they confessed to having had some "cringe-worthy fashion moments". One example was when they dressed Datuk Seri Siti Nurhaliza for an album release party.
Apparently, the duo dressed Siti in a Rihanna-inspired outfit with high-waisted pants, belt, and puffed details, but the material, colour and fit were wrong.
"At that time, Ruzaini and I were still new at the fashion game," Rizman said to NST.
It seems that Siti Nurhaliza has continued to work with the duo, though, and the singer even came to their defence when they were accused of plagiarism for a dress they created for her.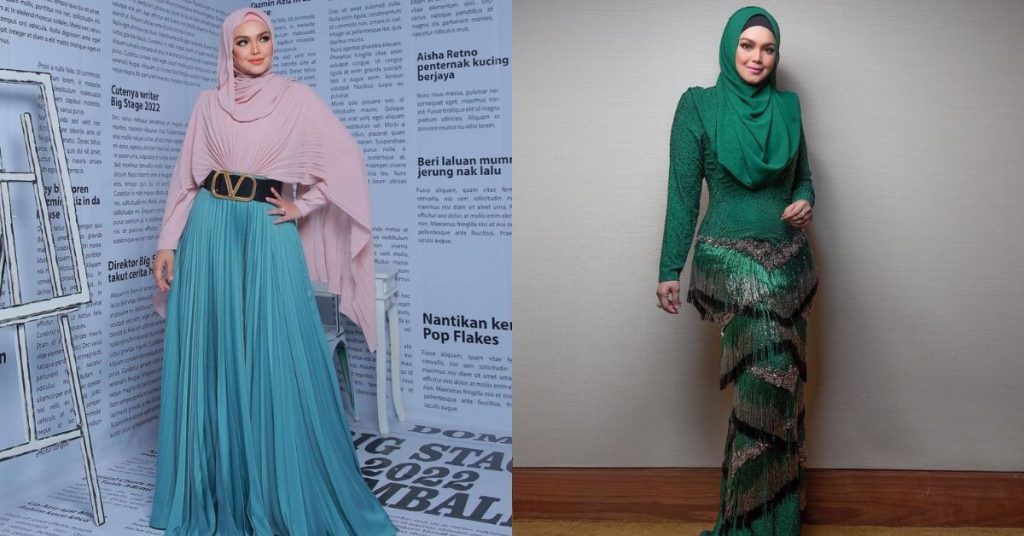 Another incident that got mixed reactions from netizens was when Rizman Ruzaini designed for Miss Universe Malaysia 2016. The creation was a silver jumpsuit that took inspiration from the Petronas Twin Towers, with each "tower" protruding from the shoulders.
To that, Rizman defended on NST, "People should give us some credit for this. The outfit was done specially for the national costume round of the pageant which is supposed to be fun and fearless. We based our references on past winners whose costumes had a distinctive originality and appeal."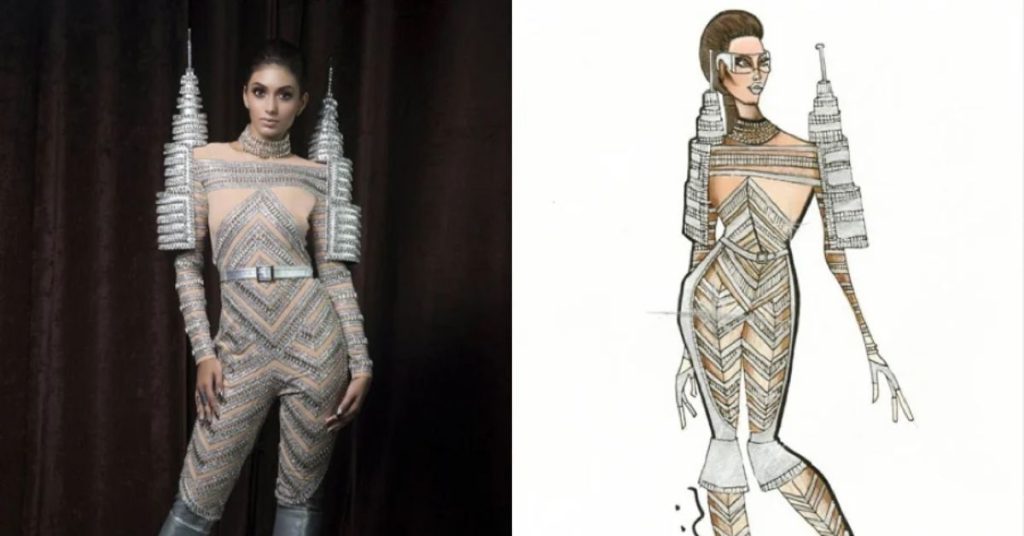 It's true that the outfit sparked conversations and was memorable.
"We take criticisms constructively. If we have to defend our designs, we use reasoning instead of anger which many players in this industry fail to do," Rizman said in the NST interview.
4. More than 600 hours were spent on creating Naomi's cape and dress
Posting Naomi Campbell's now iconic look to Instagram, which is actually named the Naomi Cape and dress, Rizman Ruzaini shared that their artisans actually "poured more than 600 hours of their love and devotion" into the dress.
According to the post, the whole collection was inspired by the tale of Naga Seri Gumum, a Pahang Malay folklore about a dragon that slumbers in Lake Chini.
The dress that Naomi donned in particular featured songket motifs like pucuk rebung, tampuk manggis, bunga tanjung, tampuk kesemak, and more.
It's great to see how Rizman Ruzaini has incorporated local legends onto a beautiful piece shown on the world stage.
5. They believe maintaining momentum is key as a fashion house
In an interview with EH!, they shared that a key challenge that local fashion houses face is maintaining the momentum.
"This is because from day to day, fashion designers who appear in Malaysia seem to grow and disappear in turn," they said. "It is very important for a designer to maintain their label or brand so that it continues to be accepted and rational with the current situation."
To do so, they shared that they would look at the qualities that will help and distinguish one label from another.
Hopefully, Rizman Ruzaini will continue to be a hallmark in Malaysia's fashion scene, keeping up with the momentum their latest achievement has brought.
Learn more about Rizman Ruzaini here.
Read other articles we've written about Malaysian startups here.
Featured Image Credit: Rizman Ruzaini