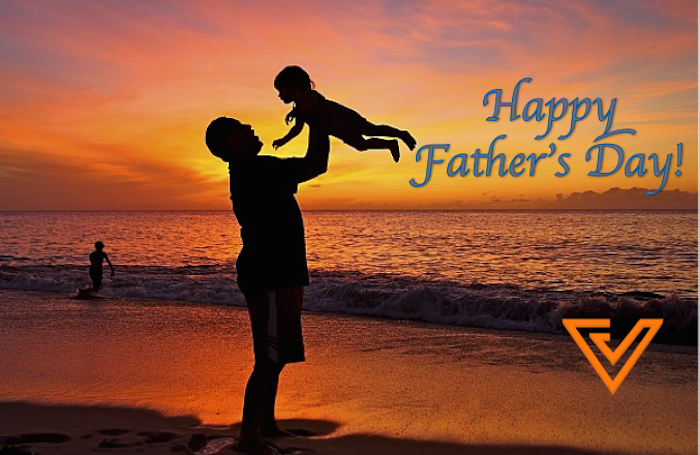 Every year, on the third Sunday of June, a special occasion is celebrated to honour fathers around the world. This year, Father's Day falls on the 21st of June. We spoke to 6 entrepreneur fathers about maintaining a healthy work-life balance, and asked if there was a time when they wished they could have done better as fathers.
Hugh Mason, Cofounder of JFDI Singapore
Hugh is well known in the startup community for running JFDI, an accelerator program in Singapore. 

[caption id="attachment_280531" align="aligncenter" width="450"]
Hugh Mason and son.[/caption]

1) How do you maintain a healthy work-life balance being a father and a business owner?

It's so hard. I have a son and up until age 6 they want their mums, then from 6-12 they want Dad and nobody else will do. My sneaky trick has been to encourage him to start off with Javascript, thanks to a great book that Meng found called Javascript for kids. We also like to have children visit at JFDI — there are toys and kids chairs in our space deliberately so that when small people come by they feel at home.

2) Was there a time when you wished you could have done better as a father?

So many times! I think one of the challenges today is that there are different expectations of what a father should be. The old notion that's sometimes described as the 'penetrator/provider' model has gone out of style, and some of the new expectations are very hard to attain. So it's easy to hang yourself up trying for the very best of reasons to be something that's impossible. I came to realise that time is the most precious thing I can give my son — uninterrupted emotional presence. And that's hard when you run a business.
Kelly Choo, Cofounder of Brandtology
Kelly is the cofounder of Brandtology, an online social media monitoring system which was acquired in 2011. 

[caption id="attachment_280541" align="aligncenter" width="700"]
Kelly and family[/caption]

Here's what Kelly has to say:

Raising a baby and doing a start-up are not so different after all. Both demand a lot of your time and emotional commitment, and you need to work with multiple stakeholders. As a new father of a 2-month-old girl, I realised a few things:
You never truly realise how much your own parents love you until you have a child of your own.
The baby (especially when very young) has the most equity. Everyone needs to follow his/her schedule and moods. Also, negotiations don't seem to work!
The baby's learning of new skills are like introducing exciting new features in a product. You would review it and try to "market" it to anyone who bothers to listen.
Unlike an actual start-up, this "start-up" of a baby has little room for failure. It's difficult to "pivot" a baby this young; instead, parents have to "pivot" their raising methods and the father has a key role to play too.
Happy Father's Day!
Roger Egan, CEO of RedMart
Roger is the CEO of online groceries site Redmart, which employs over 450 employees.

[caption id="attachment_280211" align="aligncenter" width="450"]
Roger with his 10-month-old son[/caption]

1) How do you maintain a healthy work-life balance being a father and a business owner?

My son Wyatt is 10 months old.

I hang out with Wyatt in the morning before I go to work, and try to get home to put him to bed at around 7:30pm. My wife and I then eat dinner and usually, I have to go back to emails after for a while.

2) Was there a time when you wished you could have done better as a father?

I have prioritised spending time with the family, but yes, as an entrepreneur, you have to make sacrifices. Family time definitely suffers, and I am very grateful to have such a supportive wife who makes following my dream possible.

Also Read: Meet Homemade, RedMart's Secret Meal Kit Division For Time Starved Singaporeans
John Tan, CEO of Controlled Commodity
John Tan is the CEO of new fashion portal Controlled Commodity, and an active angel investor.

[caption id="attachment_280551" align="aligncenter" width="450"]
John Tan and son Camper[/caption]

1) How do you maintain a healthy work-life balance being a father and a business owner?

It helps that I don't work for anyone and am therefore flexible with my time. That said, the wife complains that I think/talk about work all the time, so I try to have dinner at home and spend time with the kids. I usually work from home for another couple of hours after the kids go to bed. Spending time with the kids during the weekends helps as well. And also family vacations.

2) Was there a time when you wished you could have done better as a father?

All the time. Like when I know the kids are not in school during the holidays and are home watching TV, I think about bringing them out to do something fun. I have the luxury of being able to take time off work during a weekday afternoon, but I'm often consumed by meetings and work and all the other stuff that comes with being an entrepreneur. As VCs like to say, having an idea is one thing. Doing it is another.

Also Read: Milan-Designed, China-Made, Singapore-Based Controlled Commodity Is Anything But Boring
Eric Koh, Cofounder of TripZilla
Eric is the cofounder of travel portal TripZilla, and was also the CTO of Jobscentral.

[caption id="attachment_280561" align="aligncenter" width="700"]
Eric Koh and Family[/caption]

1) How do you maintain a healthy work-life balance being a father and a business owner?

I'm like 25% work, 25% family & kids, 25% personal time and 25% sleep. I am suitably challenged by the stress from work and family, and derive satisfaction from everything.

2) Was there a time when you wished you could have done better as a father?

In hindsight, there's always something I could have done better. But what's done is done and I never dwell on negative thoughts like how I could have made it better for my kids.
Ian Tay, Cofounder of Pixaroll
Ian Tay is the cofounder of Pixaroll, an app that allows you to easily turn your digital photos into printed ones.

[caption id="attachment_280521" align="aligncenter" width="450"]
Ian Tay and daughter[/caption]

1) How do you maintain a healthy work-life balance being a father and a business owner?

Outsourcing to get better results and free up more time. I'm a great believer of on-demand services to plan my routes, so I can get more done even while commuting.

2) Was there a time when you wished you could have done better as a father?

All the time! Kids grow up fast. Once you take your eyes off them, you feel that they have grown so much in a day! So sometimes, I feel guilty about spending the whole day at work.

To all families celebrating Father's Day this week, have a good weekend!

Also Read: 15 Singapore Entrepreneurs Share Their Biggest Regrets For 2014
Many in the tech startup community might know John Tan for backing some of the most popular names in Singapore's startup scene: restaurant reservation site Chope, car rental site Drive.sg, popular online grocery site RedMart, and a handful of others.
Ask around and you'd quickly realize that even more recognize John for his exquisite fashion sense. Often seen around in either a bow tie or braces, you can't possibly mistake him for anyone else. Perhaps that is why when John shared with me that he is on a mission to create his own fashion label in Singapore, it didn't come much as a surprise, but rather, "that made sense!"
Common is boring
These days, when you walk along the streets of Singapore's neighbourhood, finding fashion that stands out might be tough. The same goes for me: ask me anything related to fashion and i'll probably stare blankly back at you. And there are probably many others who are happy wearing clothes that just look decent.
"Controlled Commodity was created to take a stand against the current culture of disposable fashion. We create chic, fun and modern pieces that people won't tire of wearing every day," shared John.
Unlike fast fashion brands, designs found on Controlled Commodity are not tied to a specific trend or a moment in time. Controlled Commodity celebrates individualism, not conformity.
"It is the wearer that breathes life into the clothing, and not the other way round."
John's new brand, Controlled Commodity, was officially launched about a month back, it took months preparing for the launch.
Designed in Milan, made in China, based in Singapore
At Singapore, there is a rise of online shopping sites now, with giants like Zalora, Taobao and Rakuten throwing millions of marketing budget to get more customers onto their site, not to forget the plethora of blogshops in Singapore.
To set themselves apart, John and his team decided to go through the whole process of designing, manufacturing and retailing themselves. This means absolute control over quality. The cloths are all designed in Milan, made in China while the team are based out of Singapore.
"Because we manufacture ourselves, we are able to come up with designs that are in line with our philosophy of not being tied to a specific trend or moment in time. Unlike brands that buy ready-made apparel and stick on their own label, Controlled Commodity is not limited by what is available in wholesale markets. Having our own manufacturing facility also allows us to experiment with manufacturing processes such as garment washing for vintage effect. Finally, owning the value chain increases cost efficiency, which is reflected in Controlled Commodity's price point," said John.
Online to Offline
Currently, Controlled Commodity is predominantly sold online via the official website, but the team understands that some customers want to touch and feel the garment before purchasing.
"We are now meeting with a few potential retailers. As we set out to be a brand that is not mass produced, we will be looking at retailers whom carry brands that have good synergies with our brand and not too mass. Definetly not going to launch in too many shops in Singapore. For now we're looking at 1 to 3 shops."
When asked about sales, John also told us that "it is still early days", but the consumers seem to fancy the vintage washed tees collection available on its platform.
From the sound of it though, John isn't too worried. There are potential customers who have also asked for different product variations from Controlled Commodity because of its uniqueness too.
"Controlled Commodity's apparel suits a pretty wide demographic – from older teenagers who have just developed their dressing style to working individuals who know what they are looking for in quality and cut. And we are not worried about not having return customers, because every new collection we launch comes with market research, quality control and a great deal of heart."
Nothing worthwhile is easy, especially building a brand from scratch from conceptualization, designing, manufacturing, retailing to customer service. John knows that well enough wearing his investor hat. Now that he is back wearing an entrepreneur's hat, (and a dad's as well as a husband's), things are definitely exciting for John.
"It's fun watching from the sidelines, but after a while you want to get back to playing."
Also Read: Get Your Very Own Personal Shoppers From All Around The World