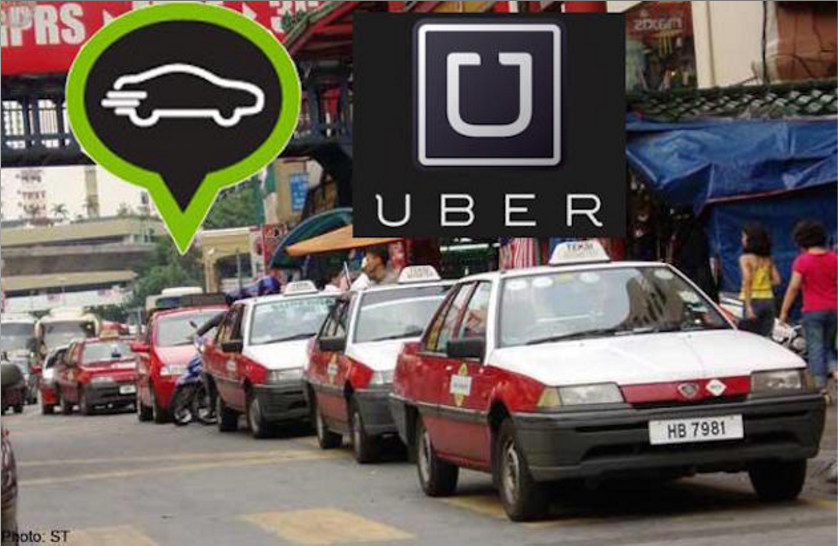 Finally, there's a way we Malaysians can voice out our opinions to SPAD, on how they can better improve their services. Given the recent series of 'unfortunate events' and the continuous issue between regular cabbies and the drivers of ridesharing platforms like Uber and Grabcar, it is a longstanding drama that could come to an end very soon.

This is because, SPAD came up with a simple survey that Malaysians can fill out so that they can have a better idea on the key things to improve on. Titled, 'General Perception: Taxi Service In Malaysia', the survey on Google Docs features 13 questions which is aimed towards bettering the taxi service in Malaysia. Questions include the likes of "Why do you prefer to use Uber or Grabcar services instead of the current taxi services available in the market?"

This should be able to hit the nail on the head for SPAD on what actions they can take to further improve on their services. A SPAD spokesperson said to The Star that this survey is a "reality check" to gauge the publics' perception on the service. "We want feedback, as we gear to introduce the way forward," she said.

[caption id="attachment_465931" align="alignnone" width="700"]
Image Credit: The Malaysian Insider[/caption]

The survey which is available from now until 5pm on December 3 is an effort by the Land Public Transport Commission (SPAD) to provide a top notch taxi service that Malaysian commuters deserve. SPAD stated on the survey that they believe public opinion is absolutely key in formulating a more holistic solution.

If SPAD are taking the time to reach out to the public, then surely it is the first step out of many, in order to provide the citizens with a safer and more comfortable ride – be it via a ridesharing app, or the good ol' Malaysian red cab.

To join in and tell SPAD what you really think, click here.

Also Read: What Happened On The Streets Of Padang Merbok Yesterday While You Were In The Office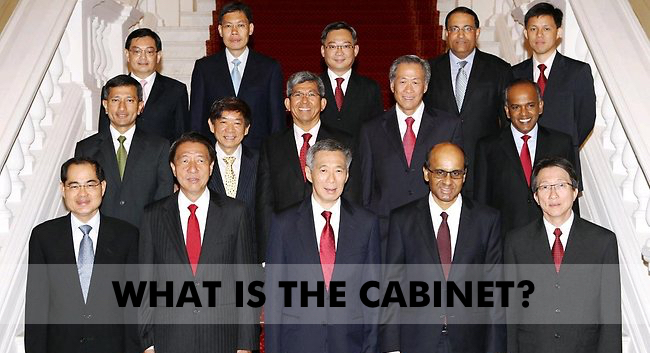 This article originally appeared on Vulcan Post. 
Now that election season is over, the campaign posters have been taken down, and life is (kinda) back to normal, what we can look forward to is the formation of the Cabinet (and the Hari Raya Haji holiday next week).
It's strange, but you'd be surprised at how little the average Singaporean knows about what the Cabinet actually is, much less how it operates or is put together — a quick check with family and friends confirmed this. So ahead of the unveiling of the new Cabinet — which is set to be announced in just under two weeks — here's a simplified, condensed version of what you need to know about the Cabinet.
What is the Cabinet?
The Cabinet is made up of elected Members of Parliament (which is why we were told repeatedly to vote wisely for the past two weeks). Together, they hold the following positions:
Prime Minister
Deputy Prime Ministers
Minister for Communications and Information
Minister for Culture, Community and Youth
Minister for Defence
Minister for Education
Minister for the Environment and Water Resources
Minister for Finance
Minister for Foreign Affairs
Minister for Health
Minister for Home Affairs
Minister for Law
Minister for Manpower
Minister for National Development
Minister for Social and Family Development
Minister for Trade and Industry
Minister for Transport
(Source: Parliament of Singapore)

Of course, Members of Parliament consist of more than just the ones that we elected. They include non-constituency and nominated Members as well, though these groups of MPs are not involved in the formation of the Cabinet.

According to the website of the Prime Minister's Office, "the Cabinet is responsible for all government policies and the day-to-day administration of the affairs of the state…and is collectively responsible to the Parliament."

[caption id="attachment_376031" align="aligncenter" width="702"]
Image Credit: TODAY[/caption]
How are Members of Cabinet selected?
To understand how the Cabinet is formed, it's first necessary to know that the Prime Minister is appointed by the President of Singapore. This decision is made based on one important factor (amongst others, presumably): the appointed Prime Minister is someone "who commands the confidence of the majority of the Members of Parliament."
Subsequently, the Prime Minister has the authority to advise the President regarding his appointment of other ministers from amongst the elected MPs. This means that the responsibility of forming the Cabinet lies largely on the shoulders of the President — which, incidentally, is also someone we take to the polls to decide.
Feeling powerful yet?
Also Read: This Is What Happens If You Don't Vote In Singapore
https://www.facebook.com/vulcanpost/posts/726246074185951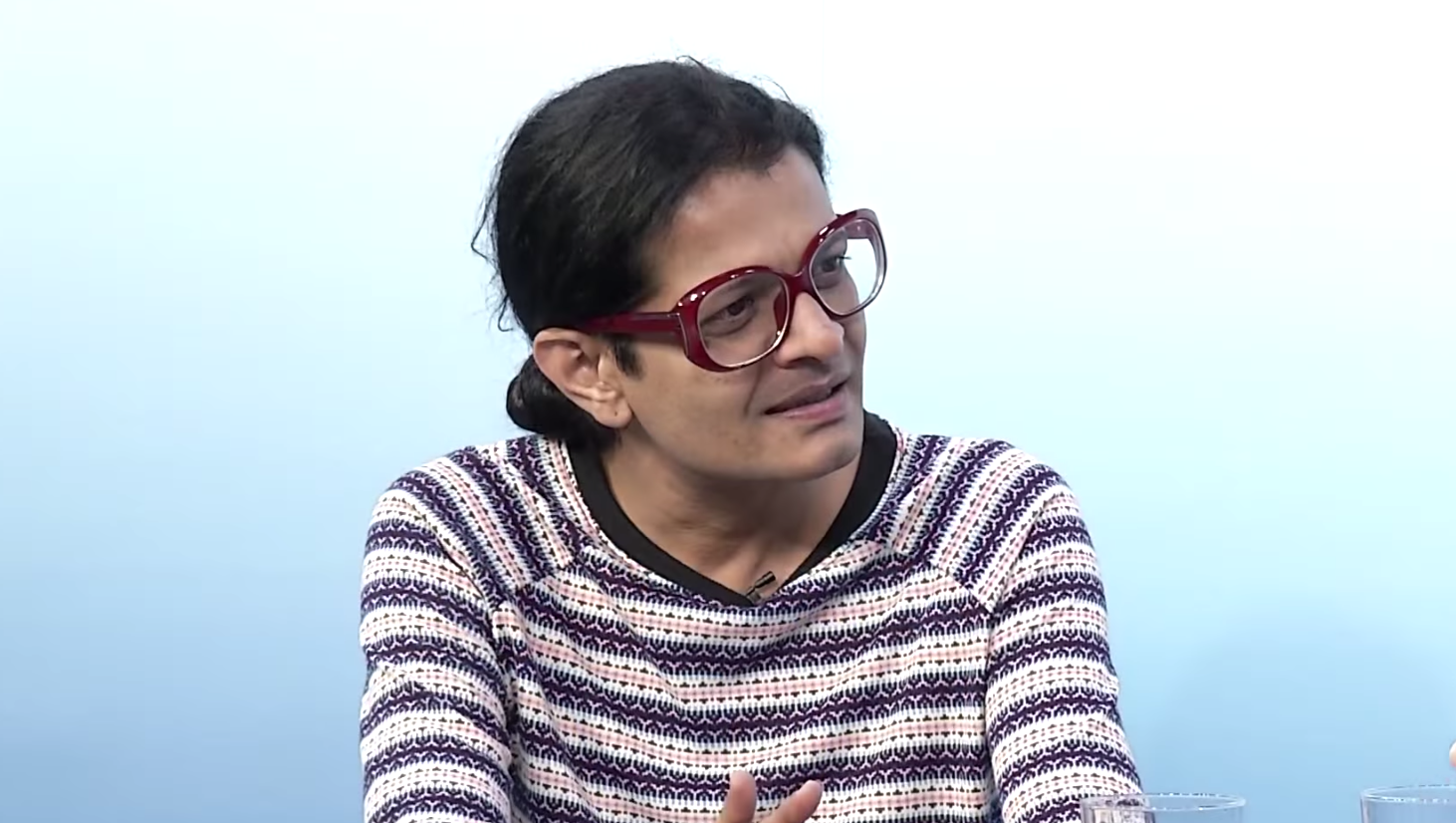 This article originally appeared on Vulcan Post. 
With the general elections coming up, we know we can expect the same old bullshit stuff. The political process and Singaporeans' sentiments lend little creativity to us to observe, and much less to look forward to. What we need is a rock to be thrown in to create ripples. What we need is a Kumar.
Of course, I'm exaggerating. The general elections is an important part of Singapore's political process. But wouldn't it be exciting to see Singapore's favourite entertainer Kumar join the ranks as a running Member of Parliament? He already addresses Singaporean issues in his own stand up comedy acts, and has garnered a large following of supporters and fans, who hang on his every word.
The entertainer recently appeared in a video by Inconvenient Questions (IQ) as part of their newest YouTube series HitList, and revealed that he is much more than just the nation's favourite funny guy/woman — he's also an intelligent person with views that Singaporean politicians should take note of and listen to. He's also confident that if he's accepted by the ruling party (if he chose to get into politics), people would elect him.
https://www.youtube.com/watch?t=1045&v=SVWck07pepM
But amongst all the great things that he discussed with host and Editor-In-Chief of IQ Viswa Sadasivan, the one thing he shared — which he thought was the biggest issue with Singapore's ruling party — was that they don't relate enough to Singaporeans.
"Everytime they get onto the Internet, it's always about slamming them. Nobody's telling their problems, it's about slamming the PAP," Kumar said.
He even raised critical pain points of the Singapore public, especially the anti-foreigner mentality that many Singaporeans have, and the tension it has created between Singaporeans and their government.
"And (…) everybody hate them (foreigners), just hate them. (…) but we forgot when did our own kind come from? The Merlion didn't just spit us out, you know, we came from our own roots. But they hate them because they're not integrating with us. They're bringing their own bad habits from their own country. And when you question them, they simply say, "we didn't want to come here, you invite us what."

"When my father was in dying in hospital, no nurse was able to speak Tamil, they were all foreigners. In the next bed, the malay man was shouting: "tolong, tolong", and the nurse didn't understand what is tolong. And I had to address this, and with the nurse 'he's asking for help'. Two days! she said. Two days, he's been shouting like this and she didn't know what it was. These are issues, you know!"
He also shared why he thinks he'll make a great addition to the PAP: "When I go to the market aunties always complain to me: 'Kumar why the chicken so expensive?'"

He would tell them, "'What do you want me to do?' 'Oh ya I'm just telling you.' People think I'm their voice, I could make things happen. They see me talking about their problems, relating to them. The heartlanders need to relate, they want to relate. So they relate with you. When you come in an old white outfit, they (makes chopping action)".

[caption id="attachment_312841" align="aligncenter" width="702"]
*chop chop*[/caption]
"With humour, you can get away with murder (…) It's very strange that humour helps in every way because even when people get uncomfortable they laugh. Humour is the best way to get things across. "
When told that if he joined the PAP, he would have to wear white, he joked that no one is allowed to tell him to cut his hair, saying that he'd "be the Merlion". Which is an amazing picture to have in your mind.
Kumar for Prime Minister!
Also Read: The Glaring Problem With The Threatened Teen Incident On The MRT That We're All Ignoring