"I don't want to be tied down," famously said by one Lily Aldrin.

More young Singaporeans are taking a leaf out of Aldrin's book, and the future of our country is a bleak one. According to The Straits Times, the percentage of singles in the 25-29 age group has now hit 70%, and it is damaging our country's fertility rate.

One survey has shown that the number of singles in Singapore have been growing in the last 15 years. In 2000, the percentage of singles in the 25-29 age group was 51.7%. In 2015, it rose up to a whopping 71.4%.

[caption id="attachment_554591" align="aligncenter" width="700"]
Image credit: Unsplash[/caption]
Educated and career-driven
So why exactly are more people saying "No" to marriage?

During an interview with The Straits Times, NUS socialogists Paulin Straughan and Tan Ern Ser said that the high percentage is in view of the fact that these better educated Singaporeans are choosing to put their career first before settling down.

Many of them eventually do get married as they become older. However, Straughan is worried that if a woman marries past the age of 25 to 29, it is less likely for her to "conceive naturally or have a larger family".

To tackle the issue, Straughan recommended targeting efforts to promote earlier marriages at singles; employers to urge their employees not to work overtime; and universities to organise social activities.

[caption id="attachment_554871" align="aligncenter" width="700"]
image credit: Unsplash[/caption]
Ang baos have increased
In another report by The Straits Times, the price of wedding tables has also increased. For instance, a table at the Ritz-Carlton Millenia can set a newly-wed back at S$1,878. The highlight? It doesn't even include the GST.

The monstrous price is due to inflation, a tight labour market, and the soaring food cost. A quick estimation by The Straits Times shows that a guest should put in at least S$220 in the red packet to cover their meal if they were to attend a wedding dinner at the Ritz-Carlton Millenia.

[caption id="attachment_554881" align="aligncenter" width="700"]
Image credit: Unsplash[/caption]

During an interview with The Straits Times, Tan Weiwei, the founder of Chere Weddings & Parties, shared an interesting tidbit — couples who get married at a later age might have something to do with this phenomenon.

Apparently, their high expectations is the one of the factors that's causing the skyrocketing prices. The sky-high cost of being married is just the beginning.
Trouble is still brewing
In a recent poll organised by not-for-profit group Families For Life, work-life balance is the No.1 concern for married couples. Last year, it was financial management.

[caption id="attachment_554891" align="aligncenter" width="700"]
Image credit: Unsplash[/caption]

The poll alone proves that more couples are caught up in their careers and struggling to spend quality time with their loved ones. Judging by the increasing demands and high-lost living in our country, it's not a shock that there are many young Singaporeans choosing to delay marriage.

We've got a lot on our plate — the last thing we need is something we're not ready for. Most of us can't commit to a dating life, much less a marriage.
Another solution – dating agencies
Combining the three pointers above, where Singaporeans have higher aspirations than before, thus not wanting to settle down, and that work life balance is one of the most important concerns of married couples – rising cost of living certainly doesn't help too – this really paints a bleak picture for Singapore.
So what can be done?
Senior Minister of State Josephine Teo has recently shared her two cents on our local dating scene. In a Facebook post titled "Dating – 'Gangnam Style'", she compared the dating culture between South Korea and Singapore.
Unlike South Koreans who have no qualms with approaching dating agencies, Singaporeans are shyer to get help for dating. She wrote, "Single Koreans may be discreet in not openly advertising the fact, but if asked, they won't deny it either."
After visiting popular dating agency, Duo, in Gangnam, she wrote about her experience, while referencing the viral hit song, Gangnam Style. She described it as "deliberate, but still fairly cheerful and relaxed", and ended her post with a thought-provoking question.
Could this style of dating help our local singletons?
Also Read: Dating Vs Marriage: Things You Should Consider Before Popping The Question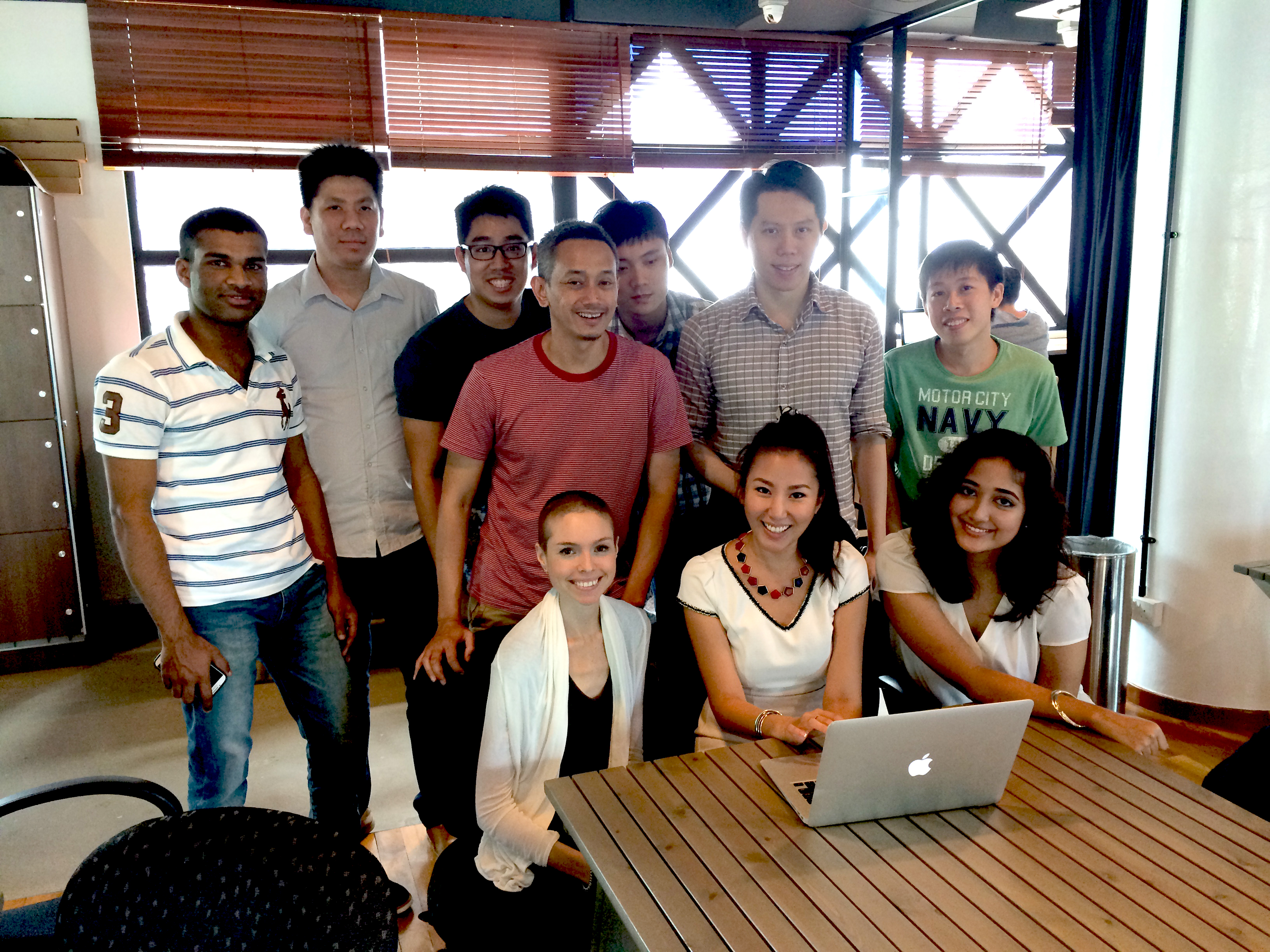 More women from Singapore and around South East Asia are beginning to embark on solo travels. In fact, it's been found that there are now even more women making solo trips than men. And while solo travelling can be a unique and interesting experience, it's sometimes more fun — not to mention safe — to have someone else accompanying you on your travels.

If you often have trouble finding suitable companions with whom to share these wonderful moments, Wander might just be the app for you.

[caption id="" align="aligncenter" width="646"]
Image Credit: heywander.com[/caption]

Founded and recently launched by Singaporean technopreneur Krystal Choo, Wander is a travel companion app that caters to the often-overlooked niche of single travellers. What's one corner of the world that's always been on your bucket list? Once you login through Facebook and input your desired destination into the app, you can look through the profiles of people planning to travel to the same location. And as soon as you match up with the person of your choice, you can start making travel plans together.

Don't get the wrong impression, though: Wander isn't just a dating app with a travel twist. Far from it — what Choo aims to create is a friendly, trustworthy singles community passionate about seeing the world.
"Wander is a really positive social network. You might be surprised how much more interesting and sincere our members are in meeting and exploring a world without strangers. And I think people may even be surprised at themselves — how open-minded they become when their interactions are framed in a more pressure-free environment than, say, a straight-up dating app."
The Magic of Travel
[caption id="" align="aligncenter" width="701"]
Image Credit: imgkid.com[/caption]

Most people can attest that a travel experience away from the familiar is always special, even life-changing. Asked about what sparked her interest in travelling, Choo points toward the eye-opening effects of colourful new sights and places:
"Travel allows you to be a different person and challenges your beliefs. And the experience creates an unknown space where you are somewhere between escaping from someplace and escaping to a different life — I enjoy that ambiguity, and I know I'm not unique in feeling that."
The inspiration for Wander came about when Choo and her colleague were facing difficulties in their respective searches for travel buddies. In an interview with TechInAsia, she explained that as a single and travel lover herself, Choo was her own best customer — she understood the frustration of singles struck with both wanderlust and the need to share the wonder of their adventures.
With Wander, Choo wants to make it simple for singles to connect, meet up, and have an experience that is not just "thrilling and indelible", but repeatable.
The Wander Journey, Past And Future
Launched for iOS just a few days ago, the reception for Wander has been spectacular so far. With no marketing, the app has seen a day-on-day growth of 27-46% user signups, and they'll be launching it for Android in a week. Even before its official launch, the idea had managed to attract tremendous interest — Choo reveals that they received thousands of signups on their prelaunch landing page within the first week.

[caption id="attachment_186871" align="aligncenter" width="702"]
The team behind Wander, preparing for launch[/caption]

It wasn't all smooth sailing for Choo in the beginning, though. Before Wander, there was ZipTrip, an intelligent predictive pricing travel platform that failed to gain traction. However, her tenacity paid off: after the idea for Wander struck, she "pivoted in 9 days to Wander… And I never looked back."

So what's on the cards for this startup that's already seeing huge momentum? Certainly, Choo does foresee some challenges ahead. For starters, there're the 'stranger danger' concerns which immediately spring to mind when you think about meeting someone unfamiliar in a foreign place. She hopes to address these concerns:
"We'll need to clearly communicate that it's actually lower risk to use Wander, because you're meeting someone for an activity; someone you've had constant contact with before, which could actually be less dangerous than meeting a stranger off the streets in a new city."
Besides that, Choo fears that after some time, Wander may hit a roadblock as the consumer fatigue of joining yet another social network sets in. But considering the strong international response from singles, and the fact that there're few travel apps capitalising on the singles market thus far, it seems unlikely that enthusiasm for Wander will die down anytime soon.
And right now, Wander shows no signs of slowing down. In terms of future orientation, Choo says, "On the tech side, Wander's direction is deeply neural…We'll be focusing on learning what gives people a pleasurable app experience, and aim to take the friction out of online interaction." She shares her exciting long-term vision for Wander:
"Wander will expand into different territories rapidly, so that we can encourage local and travelling singles to meet," she says. "Our vision is to create a world without strangers, not just one between travellers."
"This is 2015 and we're only scraping the tip of how positive and engaging a great digital interaction experience can be. I believe Wander can make this a home run, just because we care so damn much about providing that positive experience."
Also Read: How To Enjoy A 10-Day Trip To Japan For Less Than S$1700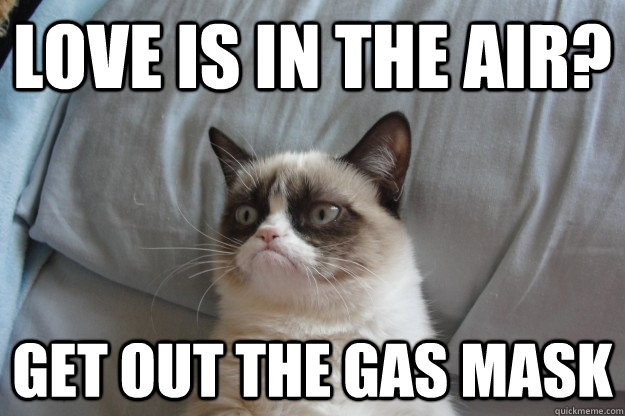 It's that time of the year again, where lovelorn boys splash their cash on copious amounts of chocolates, roses, and restaurant reservations, while girls wait with bated breaths that their dates be the stuff of fairy tales.

And then there are those that have stopped wishing. At least for the next few days. Whether you are fresh off a break up, a seasoned single, or anything in between, we hear you. So quit playing that sad, sorry love song and watching reruns of The Noose to make yourself feel a little better. You've got things to do and places to be.

[caption id="attachment_170921" align="aligncenter" width="500"]
Image Credit: gifrific.com[/caption]
1. Palm Avenue Float Club
[caption id="attachment_170971" align="aligncenter" width="702"]
Palm Avenue's sensory deprivation chamber. Simply put, you can expect to float around inside a pod in a buoyant salt solution for up to 90 minutes a pop. Advocates of the concept claim that flotation helps release bodily tension, kickstart healing of physical ailments, and put one into a heightened state of consciousness similar to that attained by meditation.

So dissolve your worries in quality Epsom salt while you drift away.

[caption id="attachment_170981" align="aligncenter" width="625"]
Image Credit: www.reddit.com[/caption]
Check out a review of our experience here.
2. Lazarus Island
If lying in a salty cocoon doesn't float your boat, maybe sailing out to one of Singapore's offshore islands will. Boasting one of Singapore's most underrated beaches, it's a wonder that more tourists than locals visit this place. But that also means that the space is free from the stench of an over-commercialised celebration an ocean away.

With a book in hand and a turquoise ocean gently lapping at your feet, a weekend getaway doesn't get any better than that.

[caption id="attachment_172202" align="aligncenter" width="640"]
Image Credit: blog.omy.sg[/caption]

Simply take a ferry down to St John's island ($18/adult), and upon alighting at St John's Island's jetty, turn left to head over to Lazarus Island. Check out the ferry's schedule here.
3. SPCA
They say lovers come and go, but love a dog, and it'll love you for the rest of its life.

Rather than blowing your cash on someone who's "just-not-that-into-you", keep that money and spend your time instead on some(thing) else that'll definitely thank you for it. There's nothing like a puppy's lick or a feline's nuzzle to melt your cold, cold hearts.

But if you're uncertain of committing to Fido for the next 10 years, why not start out with doggy dates at the local SPCA. Main volunteering roles include being a shelter helper, dog walker, and shelter reception.

Because there's much more to Valentine's Day than just romantic love.

[caption id="attachment_172211" align="aligncenter" width="500"]
Image Credit: weheartit.com[/caption]

Also Read: If You're Single This Valentine's Day, Here Are 10 People Having It Worse Than You
4. Willing Hearts Soup Kitchen
If mopping up poop and slobber isn't quite your thing, a local soup kitchen like Willing Hearts will gladly take you in. The non-profit organisation relies on volunteers to cook and dish out daily meals to the underprivileged in the heartlands, and the kitchen starts rolling from as early as 5am.

Because sometimes we just need to bring back some good ol' perspective to life. Also, you never know who you might meet there, and might just end up casually packing rice with Hong Kong superstar Cecilia Cheung. (True story)

[caption id="attachment_172221" align="aligncenter" width="500"]
Image Credit: www.mtv.com[/caption]
5. Taboo Cafe & Bar
If chasing the opposite gender has resulted in less hits than misses, then maybe you've been swinging the wrong way (no just kidding).
Image Credit: imgur.com[/caption]
6. Club Kyō
True to their theme of Escapism for the month of February, if you feel like partying without being reminded of VDay and all that jazz, Club Kyō is the place to be. With a strict code to ignore Valentine's Day and legendary DJs Osunlade and Paul Johnson behind the decks, you'll soon forget the season ever existed.

If there even is a need to sweeten the deal, RSVP here for complimentary entry before 12.30am. Check out their Facebook event page for more details.

[caption id="attachment_172311" align="aligncenter" width="500"]
Image Credit: annoyingorange.com[/caption]
7. Home
Because trust me, there's no better place to curl up in a cave than in your own little mancave itself. While the world outside stumbles over itself, treat yourself to a digital detox, a good novel and some chai latte – all while in your comfy PJs. You don't even have to pretend to look unpretentious 'bout it.

[caption id="attachment_172321" align="aligncenter" width="500"]
Image Credit: www.blog.thehoya.com[/caption]

Also Read: [COMICS] 6 Problems About Valentines Day That Make It Unbearable