We've got to admit that cloud services have improved and made a tremendous difference to our lives, both personally and professionally. They save us from having to worry about where to store our vital data without them going missing, and ensure that they're available wherever and whenever we require them.
With so many of such services around, it can be difficult to decide which one suits you best. Many of us own more than one computing device, so a cloud storage service that can efficiently and conveniently sync documents across multiple devices is necessary. Here are our top 6 picks.
Created in 2007 by Drew Houston and Arash Ferdowsi, Dropbox was created with the goal of giving users a simple and reliable experience that would work across every device available.
Why Dropbox?
According to a report by 451 Research (via TechCrunch), Dropbox is the most popular sync and share service amongst companies. This comes as no surprise: any document saved in Dropbox is automatically synced to all your other devices and the Dropbox website itself, making it a truly mobile platform for all Windows phones and tablets. Even if your computer or phone decides to crash, you can still restore all your files by following a couple of simple instructions.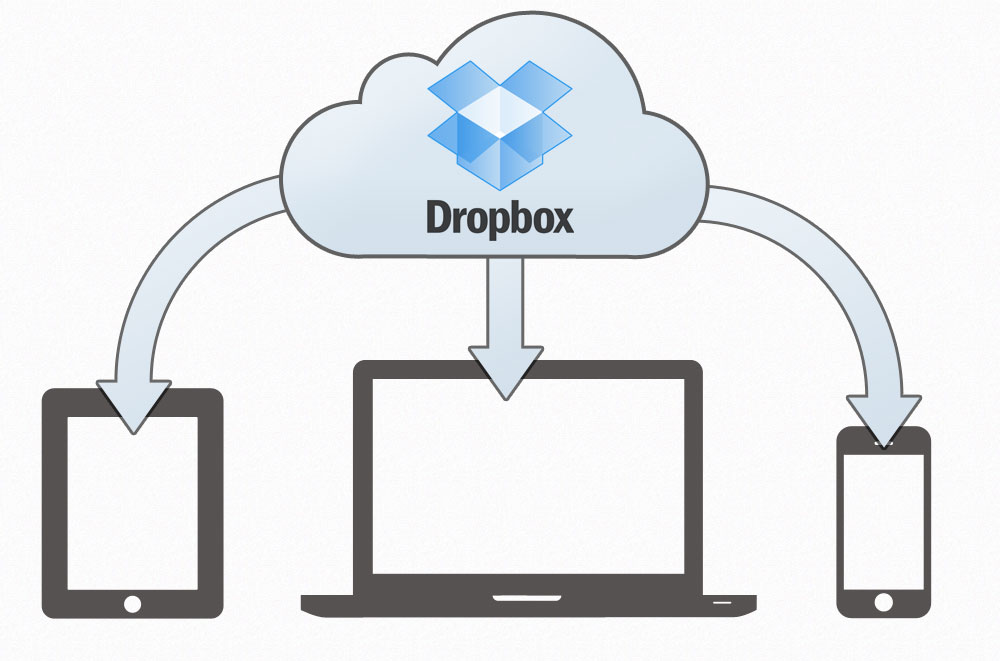 Another plus point about Dropbox is that everything's automatically private — other users will only get access to your files if you choose to send them a collaboration invite or Dropbox link. Once you do so, you can then work on the shared file together without the need to email to and fro — files on Dropbox are automatically updated and saved.
Dropbox currently offers 2GB worth of memory space for individuals who sign up. Upgrading to Dropbox Pro — which will give users 1TB (1,000 GB) of memory — will cost $9.99/month. Dropbox for Business, meanwhile, offers as much space as your team needs, and costs $15/user/month. You can install Dropbox for free here; it is also available on mobile.
Teamwork is pretty much a given these days, be it at school or work. And since its launch in 2012, Google Drive has made working on group assignments easier and more effective.
Why Google Drive?
Like Dropbox, files stored on Google Drive are private until you share them by sending an invitation. But Google Drive offers an added level of convenience: users of Gmail will find that email attachments can be saved to your Drive, where you can then start making the necessary changes without having to toggle between separate email and cloud storage accounts.
Drive also allows users to create and share various types of documents — such as Docs, Sheets, and Slides— and is available on mobile for Android and iOS.
One of the perks of Google Drive is not having to hit the "save" button again and again — all changes are automatically saved as you type. Users can also work on saved files offline, which means getting things done even when the Internet connection is poor.
Users of Drive receive 15GB of free online storage immediately upon registration. You can upgrade your storage plan to 100GB for $1.99/month, or 1TB for $9.99/month. Unlimited storage is also available (for groups larger than 5) at $10/user/month.
WeTransfer's cloud-based file-transferring service is ideal for those who frequently have large files or photos to transfer, and are unable to keep within the size limits offered by email servers.
Why WeTransfer?
WeTransfer allows non-registered and non-paying users to send up to 2GB of files per transfer, to a maximum of 20 recipients. Files are made available for 7 days with all information kept private.
The service is also available on mobile for Android and iOS, and comes with an easy-to-use interface: all you have to do is select the files you want to transfer, add the number of recipients, and hit transfer.
Those who require more memory space can opt for WeTransfer's premium account WeTransfer Plus; it allows for up to 10GB per transfer. It also gives you the option of keeping your files' password protected. WeTransfer Plus costs $10/month.
MediaFire has been around for nearly ten years (it was founded in 2006), yet it's arguably one of the lesser known ones on this list.
Why MediaFire?
MediaFire offers users features like unlimited downloads, download resuming and zero waiting times, among others. It's also available on mobile, for Android and iOS.
MediaFire is also one of the most social media friendly cloud storage services — it allows users to share files directly on platforms like Facebook, Twitter, Blogger, and Tumblr. Like many of the other services on this list, MediaFire also gives users the option to control who they want to share their files with; invitations can be sent via Google, Twitter, Facebook, or email.
One problem with using MediaFire on desktop, though, is that it requires at least 1GB of RAM and 600MB of free space on your computer in order to run smoothly. This might be an issue for those who can't afford such a large amount of space on their device.
Basic MediaFire accounts are free for registration, and offer up to 10GB of space. Pro plans go for $2.49/month and come with 1TB (1000 GB), while Business plans cost $24.99/month for up to 100TB. See more here.
Founded in 2005, Mozy claims to be "the world's most trusted cloud backup service" for consumers and businesses.
Why Mozy?
Mozy is available for both Windows and Mac OS X users, and might be the perfect cloud storage service for those who are concerned about security. It uses what it calls a Tritanium Cloud — a military-grade security and data management feature — to keep online data protected. It also automatically updates files on a regular basis, to ensure that data does not get lost easily.
Like many other cloud services, Mozy is available on Android and iOS. Users get 2GB of free space automatically, while a Personal plan goes at $5.99/month for 50GB, or $9.99/month for 125GB. Like Dropbox, it will also give users more space with the referral of friends.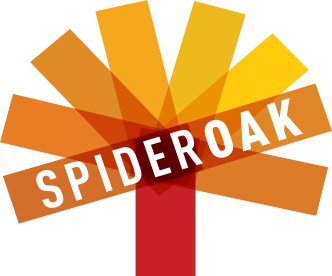 SpiderOak has been around for a while now — it was founded in 2007, and pioneered the "Zero-Knowledge" privacy technology.
Why SpiderOak?
Like Mozy, SpiderOak is a cloud service that takes privacy seriously. Its "Zero-Knowledge" privacy technology means that "the server never knows the plaintext contents of the data it is storing". In other words, no one can view or get access to your data but you. To ensure this, SpiderOak fully encrypts your data, and only you can unlock it using a password of your choice.
In addition, SpiderOak also provides backup services, lets you sync data between your laptops, phones, and tablets, and share or send direct links of your files to other users.
It not uncommon for documents or emails to get accidentally deleted. To combat this, SpiderOak has a trash recovery system that retains a copy of your files, so you can retrieve them in such situations.
To test SpiderOak out, users can choose to sign up for a free trial that comes with 2GB of space; upgrading to a personal account will cost $12/month, and will come with 1TB of space. For those who prefer using SpiderOak on their mobiles, download the app on Android and iOS.
Here's a summary of the main features of each service: