Technology has brought convenience to all of us. And little surprises too. Although we have yet to find a way to defy gravity here on earth, photographers like Li Wei are already painting this futuristic outlook for all of us.
Simply with a few wires and of course, the Adobe Photoshop we all love.
Here are some of his works that we absolutely adore: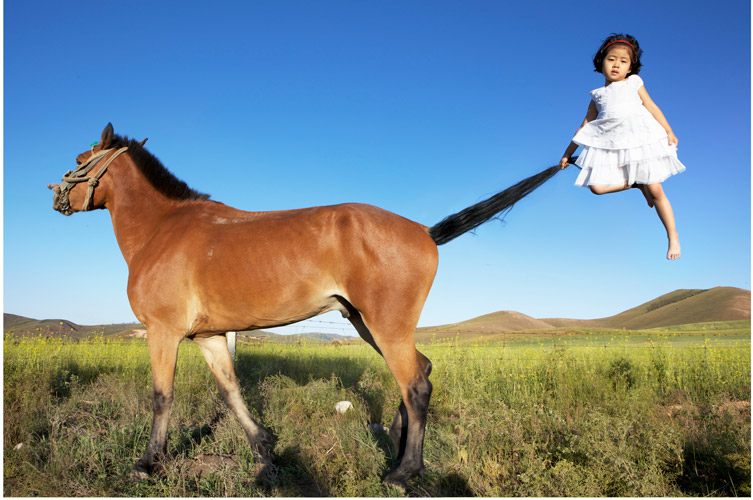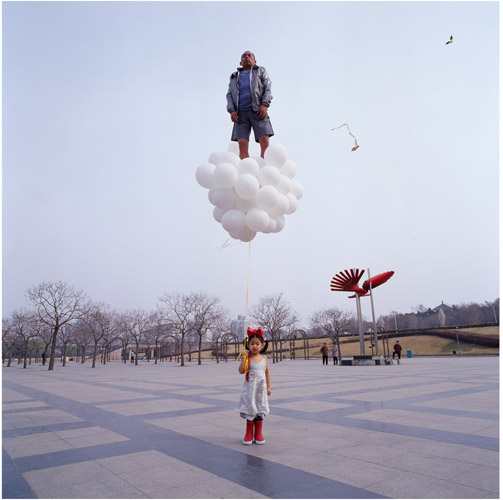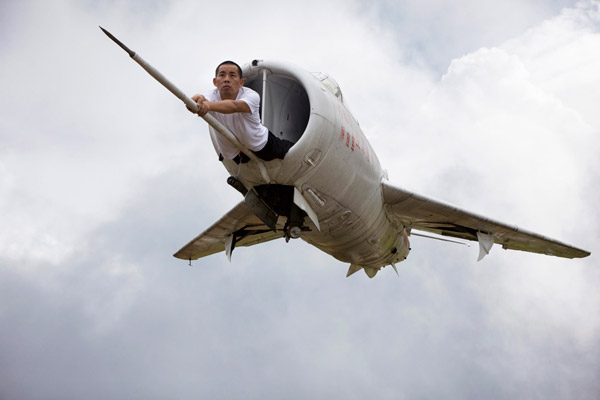 And he seems to particularly enjoy sending people off high-rise buildings: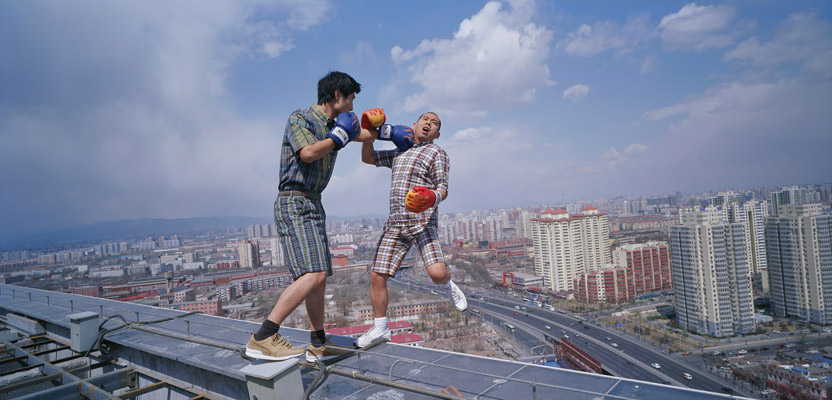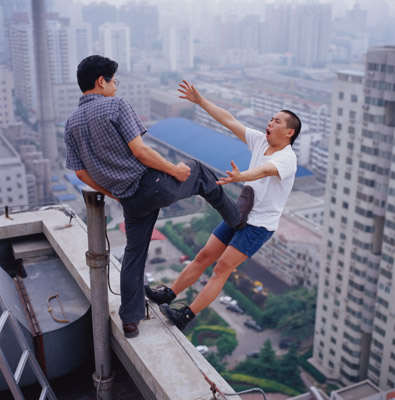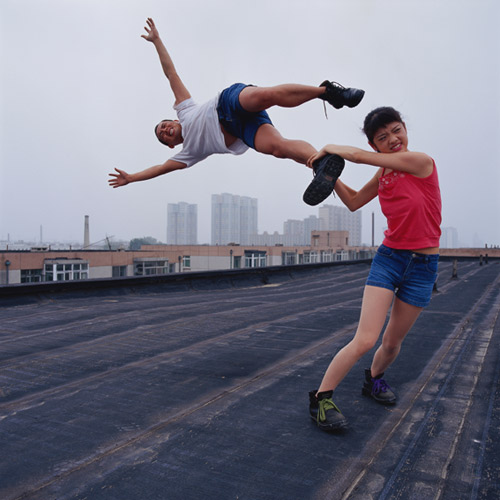 Yet, as you reflect deeper upon his works, you would find that he is in fact depicting changes and recording them before it passes by society too quickly.
To Li Wei, "This is a digital age. In this rapidly changing world, I wanted to use the permanent medium of photography to capture my art. So my art developed using both performance and photography combined."
In one of the series sponsored by Wallpaper Magazine, for instance, Li Wei decided to reflect China's breakneck change of pace. This happened in 2004 when China underwent tremendous change. And this was also when people started migrating to cities with very little living space, bringing about huge changes and a strain on people's perceptions as well.
To him, he felt that many would want to break free and he used his photography to capture this.
Check out his interview below:
And it's not just photographers like Li Wei who are trying to capture the moments before they pass us by too quickly.
Pelle Cass, in his series known as Selected People, presents what he calls "still time-lapse photographs".
What inspired him was his curiosity to find out what happened at a particular place over time.
As a result, he manages to capture intriguing photographs like the one below.
Check out how he does it in this video interview:
Perhaps we all have to slow our footsteps and take our time to record precious moments before they disappear with the pace at which society is moving. Technology to blame?enablejsapi=1&html5=1& It's all man-made in the end.
Read also: Watch this bizarre makeover to the end and try not to cry