Let's face it: online shopping is amazing.
Given the choice of shopping from home while relaxing in their PJs, or fighting crowds and dodging overbearing salespeople, we bet most people will undoubtedly choose the former.
When it comes to online shopping, Lazada is a top-of-mind site for scoring great bargains for a range of products – from electronics, to furniture, and even fashion accessories.
It is a great one-stop shop, which makes it convenient for online shoppers to find what they want, instead of having to browse through different sites and compare prices by switching multiple tabs.
But even with the barrage of deals and discounts it offers on the daily, it is never enough for us kiasu Singaporeans.
Here are some nifty tips and tricks that can make these great deals even better:
1. Subscribe To Their Newsletter
If you are new to Lazada, you can subscribe to their newsletter and you'll instantly receive a 10 per cent discount!
As a new subscriber, you will be welcomed with a gift coupon for your first purchase. By signing up, you will also be updated on their latest promotions, and receive news of the hottest products and gadgets in town.
I'm personally a subscriber of their newsletter – and check out what arrived in my inbox last week!
As part of the cool club, you'll be the first to know of any special promo codes or upcoming sales.
So now that I know Lazada is having a mega birthday sale on March 21, I'm definitely going to camp in front of the computer on the day to score the best deals!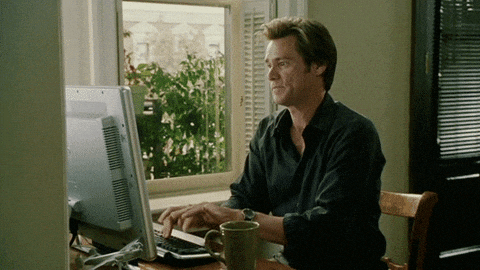 2. Make The Most Of Brand Deals
Lazada Singapore currently hosts over 300 official brand stores, and it recently announced on March 16 that there are now three additional official stores or online 'shop-in-shops' on its marketplace.
Partnering brands such as HTC, Laneige and Oppo, they will be offering shoppers exclusive promotions throughout Lazada's Birthday Sale.
Shoppers can also expect up to 90% off, over 300 Flash Deals and can even win vouchers worth $100 between March 21 and 23.
3. Take Advantage Of Credit Card Deals
Be smart about the days to shop, because Lazada has tied up with local banks to offer exclusive deals to certain cardholders on selected days.
Citibank is their official bank partner, and it is offering new and regular shoppers promo codes for their online purchases.
For the month of March, the first 1,000 new shoppers will enjoy a 20 per cent discount, capped at $10.
Throughout Lazada's Birthday Sale, the first 1,200 Citi cardmembers will also enjoy a 13 per cent discount daily, capped at $23.
So keep an eye out for such deals and make full use of it!
4. Sign Up For Rewards And Insider Programmes
Like many other e-commerce stores, Lazada offers you a reward for referring friends to them.
Lazada's loyalty programme is based on a points system. To earn points, you have to share Lazada's unique referral code to your friends – this earns you three points.
Other ways to rack up your points is by purchasing a product from the site (two points) and reviewing the said product (one point). Accumulation of points will let you enjoy exclusive vouchers.
These little extra steps will definitely go a long way in scoring you discounts, and if you ask me, the effort is totally worth it!
5. 'Like' Their Facebook Page
By 'like'-ing a brand or retailer on Facebook, or following it on Twitter, consumers are rewarded for their loyalty with exclusive offers like fans-only coupon codes and even specialty items available only to followers.
In line with their birthday sale, Lazada is running an ongoing Facebook contest for its followers.
All it requires is a simple like, share, and comment – and three lucky winners can stand a chance to win a Lazada voucher worth $50, on top of a pizza treat from Pizza Hut!
Get Busy Shopping And Saving!
It's clear that coupon codes and massive discounts are everywhere, as long as you know where to look. Look out for the upcoming big Lazada birthday sale and utilise these shopping hacks to save even more!
This article was done in collaboration with Lazada.
Featured Image Credit: Mobile88