Dear Boss,
We would like to draw your attention to a very important matter.
As you know, a productive team needs the right environment to work in. Not saying our office isn't already conducive enough, but it would be so much better with a 65-inch TV stationed right in the middle for us to enjoy.
We've saved you the trouble and found the perfect model that suits what we're looking for.
The Sony Bravia KD-65A1's a beaut and we've listed 10 perfectly acceptable reasons that will justify this request. You'll want to order this TV right now.
1) Video conferences will be more "in your face".
Not all of us can always be in the office at the same time (client meetings, video shoots, and all).
But trying to talk to someone on a tiny laptop screen is not the best when we're trying to make sure we're getting all the details.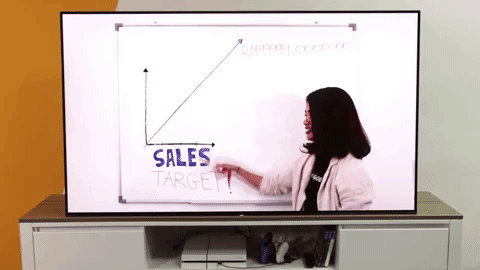 This TV has this thing called a 4K HDR Processor X1™ Extreme which makes the visuals so real (so extreme), you'd think we're all actually in the same room. It's great for when we're discussing strategies to improve sales.
Because the clearer we see the target set in front of us, the more enthusiastic we'll be in achieving it!
2) We'll never be late for a meeting again (#noexcuse).
How can we when it's displayed full-view on a beautiful 65-inch screen?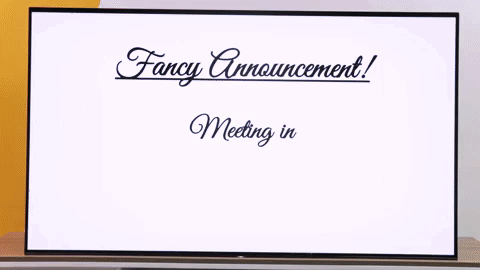 Now you can save time sending us those e-mails and WhatsApp messages about town halls or meetings. Just blast it on this TV, put a scary countdown timer, and watch with pride as we sit ourselves down on the dot.
It's basically your own version of "Tyra Mail"—we can call it "Boss Mail".
3) Because it beats our current one—completely.
No offense to our old TV, it's cute and all, but it's not a 65 inch OLED 4K HDR TV. This one is mind-blowing.
The upgrade is real.
While our old one was somewhat HD, this TV has a cool OLED display contrast so you can see more detail in shadows and more depth in every scene—thanks to the 8 million pixels shooting straight to our eyeballs.
So beautiful, we cry every time.
4) You'll get employees in the office 24/7 (it'll be impossible to leave)!
Wouldn't you feel proud to know that instead of us packing up our stuff immediately when it's time to leave, we'd be fighting over who can stay back in the office the longest?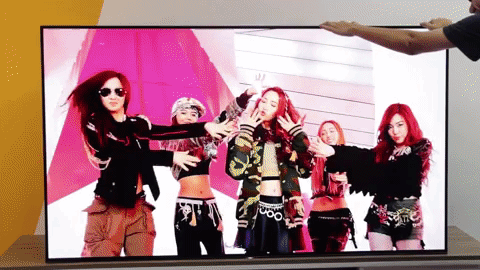 It's always good to make some time for team bonding and what better way to get to know each other than find out what Netflix shows they enjoy.
Speaking of that, this TV is also recommended by Netflix.
5) Because which client wouldn't want a super nice proposal in HD.
Say goodbye to clients rejecting you.
Okay, I can't actually promise that but I CAN promise that they'd fall head over heels in love with our HD proposals. This TV comes combines amazing 4K clarity with the brightness, colour and detail of High Dynamic Range (HDR), so all our numbers and sales will shine even more brightly.
They'd be so impressed, you can expect a cheque on the spot.
6) Big ass screensaver. 'Nuff said.
Normally, you'd see us staring at our dull laptops with our dull screensavers so writer's block is always a problem.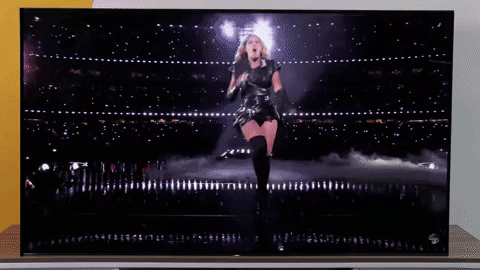 But this TV's TRILUMINOS Display makes sure the colours are more vibrant and real—we'd feel more than inspired just looking at it.
Don't mind any drooling you might see when you catch us staring very intensely at these screensavers.
7) Don't you want productivity lvl 9999?
To make sure we're not feeling down and unmotivated (the middle of the day is a real struggle), a good tactic is to always remind us of our purpose and goals in the office.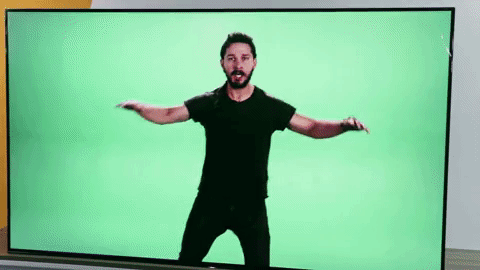 Better yet, have it screaming in our ears to pump us up.
This TV has an Acoustic Surface technology where unlike other TVs, the sound will come to you from the entire screen so you'll really get immersed and engaged in whatever's being blasted. There's no way anyone here wouldn't feel motivated.
"Don't let our (TV) dreams be dreams."
8) Help us lose weight, please.
You know what they say, a fitness video shown on a super HD TV a day keeps all the doctors away!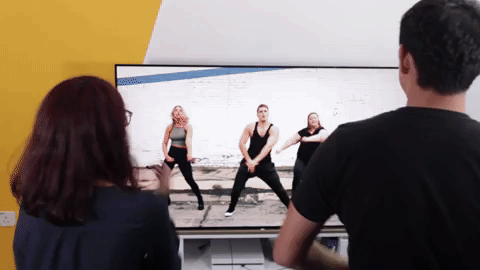 We spend most of our day sitting down in our chairs and slumping over our laptops which can't be good in a long run. So for the sake of our health and wellness (because obviously a great boss like you cares about this), having workout videos play in the office would be good to keep our minds awake and our body energised for the day.
A company that feels good and looks good will do good!
9) For #braggingrights.
Do we even need to explain?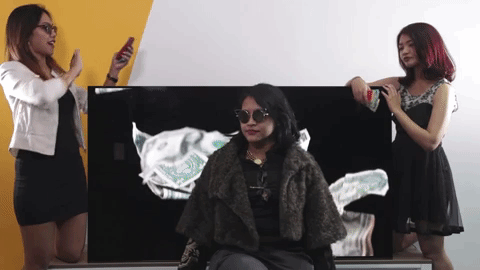 It's a competitive scene out there, everyone's trying to be the next best cool office.
But with this TV, we'll have bragging rights for life. Everyone will be begging to send you resumes to join our company.
You'll hear people talking about how we're THE place to work at.
10) For umm… "educational purposes".
As you know, we do a lot of research in our line of work.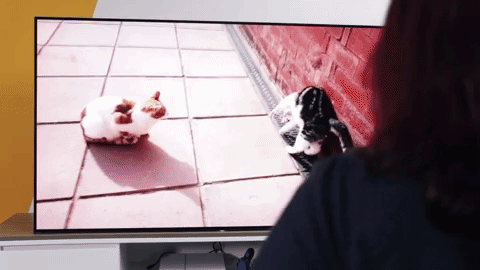 YouTube's our best friend when we're sourcing around for 'how-to guides' and reviews. So instead of watching them on our non-65-inch laptop screens, why not on this TV?
Science has proven—we're sure it has, we'll look for the source, maybe—that our brains can absorb so much better when details are seen better. This TV's 4K X-Reality PRO makes the videos super clear with supremely life-like detail, no matter what you're watching.
I mean, obviously we'd only be watching for educational reasons. Promise! (cough cough)
-//-
We hope these 10 reasons are strong enough for your consideration. You're now probably wondering what's the price tag to this stupendously amazing 65-inch TV and believe it or not, you'll reap the benefits from all these points we listed for just RM29,999.00.
(Let's not bother with the smaller 55-inch TV that's RM17k because we deserve the best.)
Please remember that we're not doing this for our own personal gain at all. This will be a smart and strategic investment when you think of how much this TV can do for us in the long run. Not only will you see how efficient we can be when working, our bond as a team will be stronger as ever.
Think of our happiness, think of the future of the office, think of your gain. The decision lies in your hands and we know you'll make the right one.
Sincerely,
Your very hopeful (and hardworking) team.
This article was written in collaboration with Sony.