Singapore's largest cash hunt, #HuntTheMouse, is back bigger and better than ever.
The fourth iteration of this popular event promises to be the easiest cash hunt yet with S$100,000 worth of coins hidden across the island over the course of 30 days.
Called pandamart #HuntTheMouse, it is organised by homegrown gamification company Sqkii and supported by title sponsor foodpanda.
The viral cash hunt attracted over half a million players in its previous iterations from 2017 to 2019.
Due to COVID-19 restrictions, the event took a hiatus in 2020 but was able to pivot to a hybrid model in 2021. This year, the organisers are hopeful that the event will bring people together and provide a fun and exciting way for players to bond and possibly win some cash.
How to get hints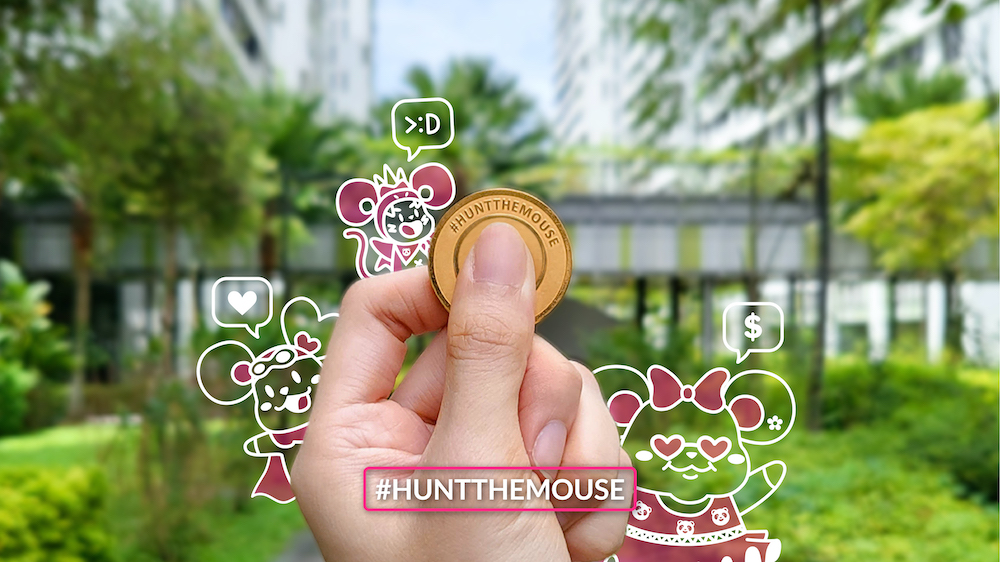 The event includes one S$50,000 gold coin and 100 S$500 silver coins that players can find by following hints on Sqkii's social media platforms and the real-time map on the game's website from March 9 to April 8.
The map will eliminate improbable gold coin locations at 10am, 2pm and 6pm daily, and the circles indicating possible silver coin locations will shrink every half an hour.
Hints for the gold coin will be posted daily on Sqkii's Facebook, Instagram, and Telegram channel, and players can get more hints by simply placing orders on foodpanda's online grocery store, pandamart.
Players can add a scratch card to their pandamart cart and their order will come together with a physical card. The card can be scanned to receive in-game crystals that can be used to obtain more hints on the coin locations.
Upsized crystal earning opportunities for pandamart orders will be available during certain periods, which will be revealed on foodpanda's Instagram account.
Players can also earn crystals by participating in brand actions by partners and participating merchants listed on the game website. These crystals can be used to obtain more gold coin hints, eliminate more gold coin locations, or shrink their selected silver coin circles to give them a competitive advantage over other players.
"At foodpanda, we're always looking to bring value to our customers in fresh and innovative ways. Launching pandamart in 2020 was us revolutionising the way that consumers get their groceries, and to date, we remain as the only cloud grocery store in Singapore that can deliver groceries 24/7, within the hour," said Judson Teo, Head of Marketing (New Verticals), foodpanda Singapore.
"We've always wanted to build a fun grocery shopping experience and #HuntTheMouse is a great way for our customers to get even more value in an enjoyable way. We're thrilled to be part of this popular nationwide game especially after the pandemic, and look forward to helping our customers be winners — both at the game and in the kitchen!"
Featured Image Credit: Sqkii