[This is a sponsored article with BigPay.]
Travel has made its comeback, and many are already planning their next getaway.
Whether for a solo adventure, a family holiday, or a group trip, it's in our nature to hunt down deals that can lower the final amount on the checkout page.
If you're currently searching for flight discounts, BigPay has one for its users.
Get discounted local and international flights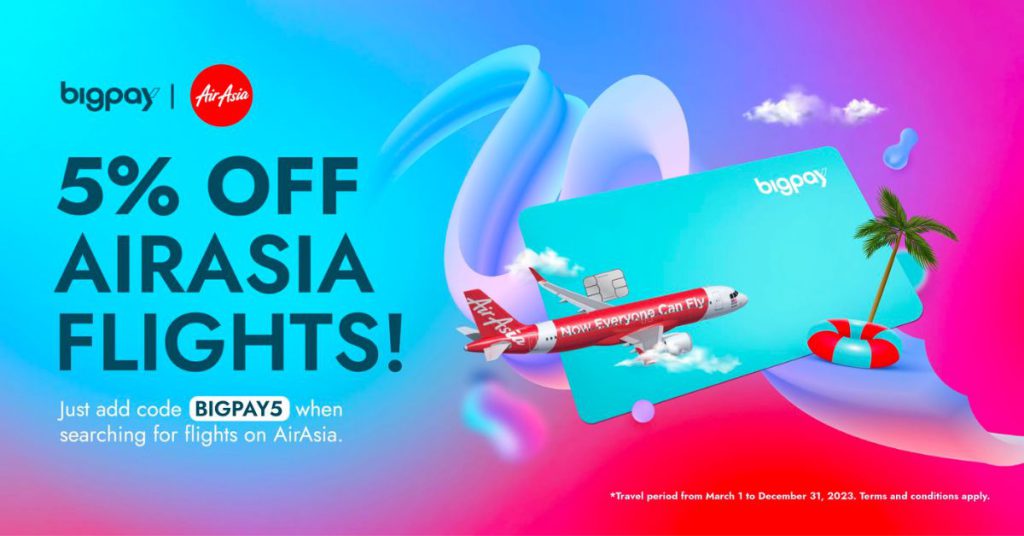 Starting today until the end of 2023, BigPay is offering up to a 5% discount on airasia flight bookings.
This is done in collaboration with airasia to encourage more group travel. Hence, there is no cap on how many times you can utilise this promotion.
To use the deal, you'll have to key in the promo code, 'BIGPAY5' when searching for a flight booking via the airasia superapp or the airasia website.
Scenario: When you apply BigPay's 5% flight discount to your flight from Kuala Lumpur to Bali which would initially cost RM2,692 for four pax, you'll only be paying RM2,592, which is a savings of RM100.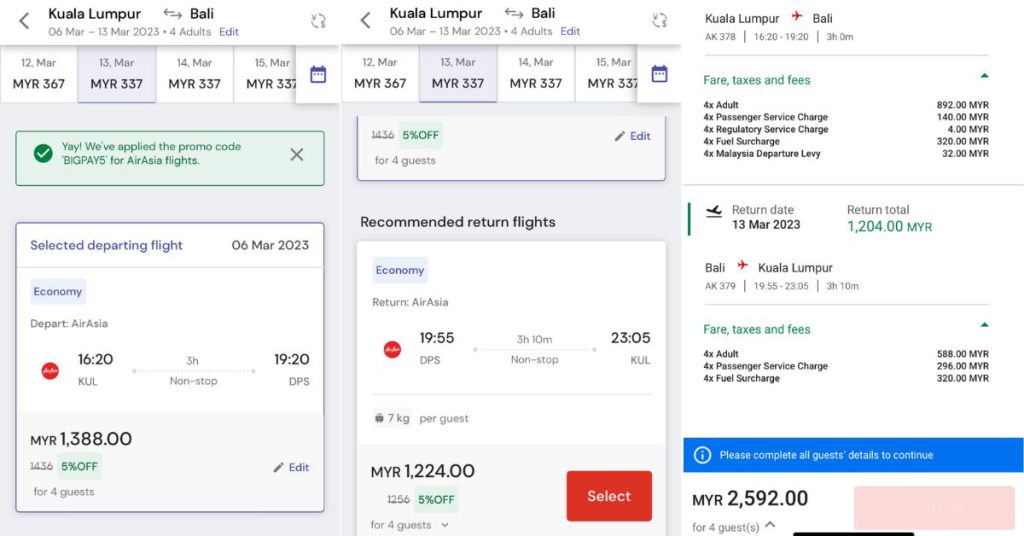 Currently, the discount is not applicable to AirAsia X flights, but this may change in the near future.
Earn rewards while spending on your trip
As part of the collaboration, BigPay users can also get other benefits while travelling, such as earning airasia points whenever you pay or make international transfers with BigPay.
Whenever you spend with your BigPay card during your trip, you'll earn airasia reward points, too. These points can be used to redeem discounts on accommodation, transportation, meals, and more, from participating service providers.
Having said that, if you're already a frequent BigPay user, you can use the earned points from your most recent trip to redeem discounts and reduce travel expenses for your next getaway.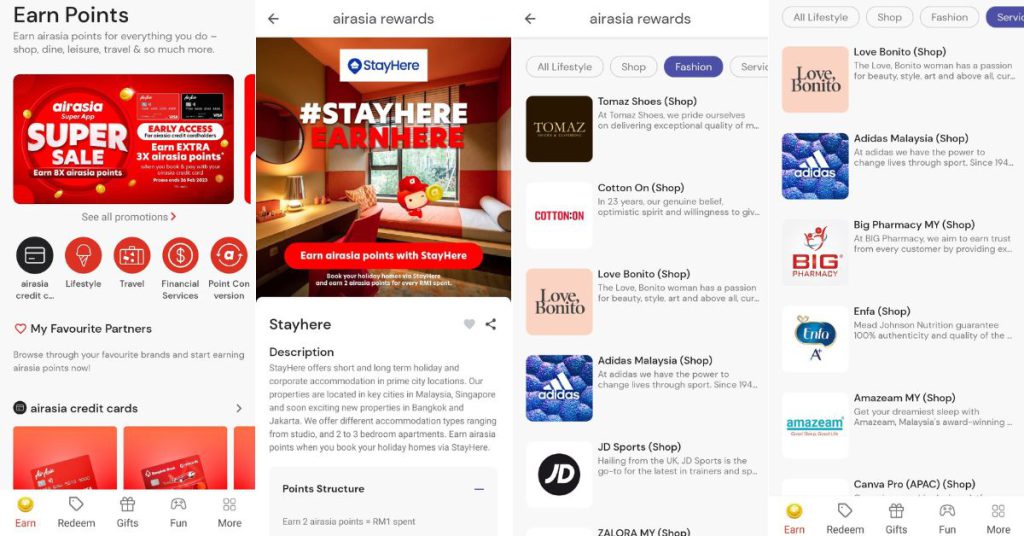 Another benefit to using BigPay while travelling is that it can function as an international debit card of sorts.
This is because BigPay can be used at any merchant that accepts Visa, and you can withdraw cash from any compatible ATM, without having to worry about hefty exchange rates while overseas.
Furthermore, via BigPay's newly launched feature, Stashes, you can save up small amounts while spending on your holiday.
To elaborate, Stashes helps you round up your transaction to the nearest RM1 and keeps the difference in the Stash.
Scenario: If your total transaction is worth RM13.49, BigPay will round up the amount and place the additional RM0.51 into your Stash.
Your Stash is kept separate from your spending wallet, so you won't have to worry about overspending.
Getting started with BigPay
For those who aren't a BigPay user yet, you can download the BigPay app found here, for both Google Play and the App Store.
Fill in your credentials, and take a photo of yourself and your IC. After that, you'll have to top up RM20 in your BigPay account to get started.
You can then spend that RM20 during your travels, or on any of BigPay's services.
The BigPay card will be sent to your address within a few working days.
If you have an existing airasia rewards account, you can sync it with your BigPay account by tapping on 'Sync airasia points', and keying in your login details.
Otherwise, you can sign up for a new airasia rewards account on airasia's website.
Featured Image Credit: Freepik