Disclaimer: Unless otherwise stated, any opinions expressed below belong solely to the author.
Starting this November OCBC will be rolling out a dedicated ChatGPT-powered client to all 30,000 of its employees worldwide, following a successful six month trial on a group of 1,000, which concluded last month.
You may be wondering — "so what? Doesn't everybody have access to ChatGPT anyway?" — and the answer to that is: no.
Big corporations or governments cannot really use OpenAI's miracle tool as the rest of us would. This includes their staff, who are forbidden from accessing it for work. The reason for that is both privacy and security.
Bank's employees cannot be transmitting potentially sensitive, revealing data to a server hosting a ChatGPT instance thousands of miles away, typically in another country. This would create a vulnerability for the bank and its clients.
Imagine something as trivial as asking an AI bot to summarise a loan application or an investment proposal, or even just somebody's lengthy email.
It would require uploading their contents, which may contain names, NIRC numbers, addresses, phones, emails as well as details of a particular decision, to a 3rd party server, controlled by somebody else.
Once this information leaves bank's premises it could be accessed by unauthorised people and used by someone for nefarious purposes.
At the same time, of course, big companies understand they cannot be left behind. At the very least, AI tools can offer significant productivity uplift for their staff, making many tedious tasks much easier.
Which is why OCBC had spent six months between April and September testing a locally deployed version of ChatGPT — OCBC GPT — for use specifically by its staff, who reported performance improvements of up to 50 per cent in completing many regular tasks.
"We are excited to be one of the first banks in the world to deploy generative AI tools at scale. We believe that these tools have the potential to transform the way our employees work by automating a wide range of time- consuming tasks, freeing up their time to focus on more strategic and value-added work. This in turn helps us provide better customer service by spending more time building relationships with customers and developing innovative products and services."

Donald MacDonald, OCBC's Head of Group Data Office
It is the first bank in Singapore to offer such a tool, launched in cooperation with Microsoft (which, as we know, bought itself a major stake in OpenAI) and one of the first in the world.
Automating decisions
Buried in the press release about GPT launch was an interesting tidbit about the scale of current use of AI at OCBC, where automated systems are already making millions of decisions without human intervention every single day.
"Currently, more than four million decisions – in processes such as risk management, customer service and sales – are made by AI in the Bank daily. This is projected to increase to 10 million by 2025."
2.5 times more in just two years. Of course banks process tons of data about millions of their customers, so the scale isn't perhaps quite as shocking. People wouldn't be able to process such enormous volume of information by hand. But we also tend to forget how much work technology is doing behind the scenes.
Despite being left red-faced after a phishing scam debacle around Christmas of 2021, OCBC appears to be doing well on artificial intelligence, which should prevent such crises from occurring in the future.
And it's not like they haven't seen the future coming, as the bank launched its dedicated AI Lab in 2018, followed by a postgrad AI scholarship since 2019, which has been completed by approximately 300 of its staff already.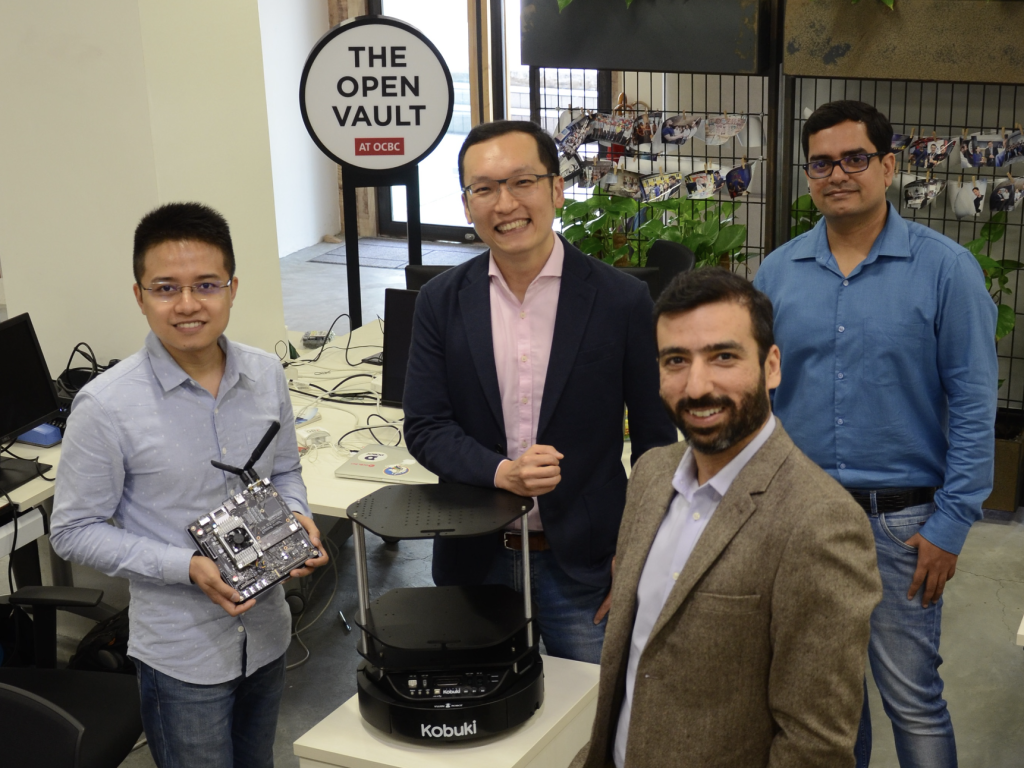 The next frontier seems to be employing AI in more customer-facing roles, enhancing digital experience of interacting with banks over the internet, with a reduction of human time required, given that it continues to be the most obvious bottleneck at the moment (as anybody who tried calling any bank, or visiting any branch, can confirm).
Given how human-like AI chatbots already are, we may soon be spared long waiting times for a call centre operator and have access to a dedicated, artificial one of our own, at any time, day or night.