Ah, the buffet experience. Just our Malaysian way of having something a little special that's perfect for any occasion. Dates, parties, company luncheons—all have their own place in the buffet dining room.
As all Malaysians know, it takes a lot of preparation and strategy to get the best out of buffets. There are many unspoken little quirks that we have, and it all starts with…
1. Getting The Closest Seat To The Buffet Spread, For #Efficiency
Everyone knows what's the best seat in the house: the table closest to the buffet spread. Just like a predator looking out for its prey, your "targets" will be right in front of you, all at arms length.
The nearer you are, the less you have to walk when you're going for round 2. Or round 20 (we're not judging).
2. Using A Drink To "Chope" That High-Demand Seat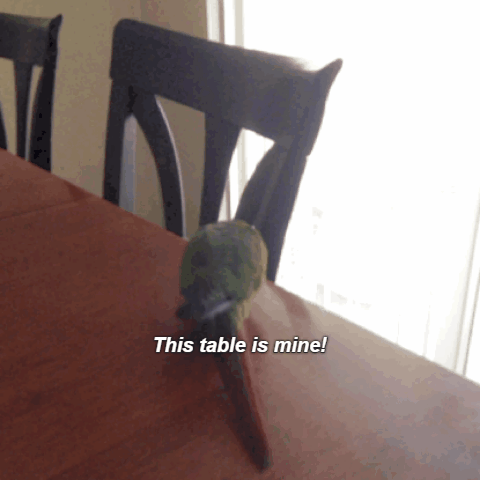 You already have the best table in the house. But, how could you leave a valuable team member behind just to keep that table? Of course, the waiters should know that the table is already occupied, but that might not stop some other opportunistic Malaysian from coming along and snagging that seat.
So what's the most effective way to save that precious table? Water won't do—some tables already come with pre-filled glasses. So we use juice or tea instead.
3. Picking Out The Most Expensive Delicacies To Fill Your Plates With First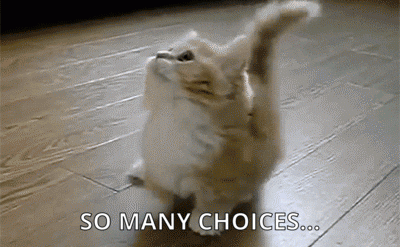 We all know rule #1 whenever we go to a buffet: always eat the expensive food first. You know, the good stuff, like fresh seafood, beef, lamb, salmon—items that will give our money's worth.
A true Malaysian also knows that you have to grab dessert early too. Like chipmunks, we'll stockpile all the sugary goodness at our tables, just in case they run out later.
4. Avoiding All The Carbs, No Matter How Yummy They Look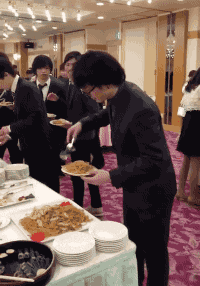 There is always a decent selection of carbs at a buffet. A true buffet goer knows to avoid them, unless you're one of those mortals blessed with bottomless pits for stomachs.
Those carbs, no matter how tasty and appealing they seem, will only take up precious space and fill you up, detouring you from the real purpose you are there for.
5. "Tapau"ing Delicacies Using Tissue Paper For Munchies Later
Yes, we know we're technically not allowed to "tapau" from buffets, but does that stop us from surreptitiously stuffing morsels into our handbags and pockets for snacking on later?
I bet you've even witnessed some elaborately constructed takeaway bags made of tissue paper or anything else that's available.
Some on a higher level even bring in food containers, though we feel that's going a bit too far. We'll stick to sneaking away a tea bag or two, and some sugar on the side. But if you do manage to pull off a Houdini with the containers, hats off to to you.
6. Loosening A Button On Your Clothes/Belt For That Extra Space
For when we need just a little bit more help to get that extra space to fit in the last three desserts. You can't have a buffet without having some ice cream at least.
The final sprint is when we all let go a little. Loosen the belt, undo some buttons—just make sure these are all decently covered up of course. That's why it's very important to pick the right clothes before heading to a buffet, which leads us to the final point.
7. Having A Pre-Buffet Strategy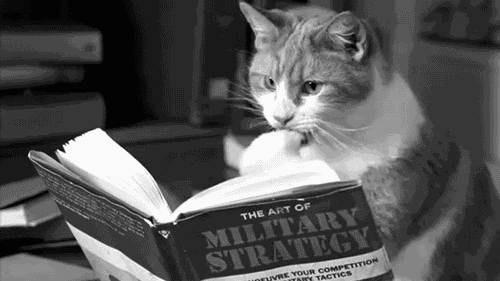 It's all about making sure our stomachs and wallets are properly prepared. The most popular trick or tip by far is to make sure you're really hungry before the buffet by not eating anything heavy before the meal.
We're sure you've heard your parents say, "Don't spoil your appetite before the buffet ah!" or "Don't drink so much water before eating! Then sure full already lor!"
Other strategies we've come up with range from exercising (after all, aren't you the hungriest after a gym session?) or choosing the timing of the buffet (hi-tea, lunch or dinner) for optimal appetite times.
And of course, we don't say no to special deals, promotions or themed events that hotels are running, because those are the buffets that are out of the ordinary.
For buffet fanciers who are looking out for their next hotel dining experience, here are some not-to-be missed dinings offered at DoubleTree by Hilton Kuala Lumpur:
(1) Flavours of the Middle East (Dinner and Hi-Tea), with 30% off dinner on Sundays till Thursdays, featuring Chef Mohamed Raouf Fattouh from Conrad Cairo and dishes such as Shawarma (of Marvel's The Avengers fame), Kofta, Kebab, Falafel, Tajine dishes, in addition to 80 regular dishes Makan Kitchen is renowned for.
(2) Arabian Nights Buka Puasa Feast, with a special Early Bird promotion from 1–15 May, featuring Chef Mohamed Elsaid Aly from Conrad Cairo and dishes hailing from the food cultures of Saudi Arabia, Lebanon, Morocco and Egypt.
(3) 45 Mediterranean-Italian Tapas with free flow of beer or wine.
For anyone planning business meetings, there is also up to 15% savings with the Meet with Success Ramadhan package with specialty dishes created by Chef Mohamed Elsaid Aly from Conrad Cairo. Just try to behave when you're eating in front of your colleagues; perhaps it's best not to be known as the office glutton ;).
Now step up your game Malaysian diners to experience the best of buffet dining this May and June!
What other "Malaysian" buffet experiences can you think of? Let us know in the comments!
This article was brought to you by DoubleTree by Hilton Kuala Lumpur. For more information about their promos and offers, you can head over to their website here.
Feature Image Credit: A screenshot from the movie Spirited Away.