Every year, Google Pixel launches are roughly the same, and the Pixel 4 is no different. They go through the same motions: getting leaked in the wild, having "official" images and slideshows leaked, and then the actual event itself.
For people in the loop when it comes to the phone, I'm sure you've already seen clips and images of the phone. Even a fellow Malaysian media site somehow got hold of the phone and showed it off.
However, for those that are not quite in the loop, here are a few details you should know before buying one.
1. Believe In The Camera
When it comes to Pixel phones, people usually buy it for two things. One, the latest and fastest Android updates come to the Pixel phones first. Secondly, the camera, which is one of the best in the market.
Some people make a living out of using a phone camera. So, it's no surprise that they'll want the best one they can get their hands on.
However, Google might have handicapped themselves this year. Instead of a triple-rear camera setup that we've been seeing on most phones this year, they went for a dual-rear camera setup, a 12.2-megapixel wide-angle lens and a 16-megapixel telephoto lens with 2x optical zoom.
While megapixels don't always matter when it comes to photos, the omission of an ultra-wide lens is a weird one.
So if you're looking for a phone to take more scene-tastic shots when you're on vacation, you might give this one a skip.
2. Money Talks
While we Malaysians might find it difficult to get our hands on the phone, we can always rely on our friendly neighbours in Singapore.
Currently, the 64GB version of the phone starts at SGD1,119 (about RM3,420), and SGD1,319 (about RM4,031) for the Pixel 4 and Pixel 4 XL respectively.
For context, the iPhone 11 starts at RM3,399 for the 64GB version and is priced at RM3,599 for the 128GB variant.
You're technically paying more for larger storage compared to an iPhone. To make things worse, there are no 256GB or 512GB versions of the phone. You can't even plug in an additional microSD card.
3. New Design, Same Philosophy
In terms of design, it looks pretty much like a Pixel 3 except for the camera nest and colour scheme.
It also features a matte black metal railing with a solid colour of either Clearly White, Just Black and Oh So Orange. The power buttons, as usual, are coloured differently.
While it has the new-ish block-like rear camera design, it only has 2 cameras. It also has a camera bump which I personally detest, forcing me to either use a thick skin or a phone case.
However, it still has large bezels resembling a forehead and chin, but it could be because there's some new technology built-in.
4. New Technology That Wows
The built-in radar in the phone allows for faster face unlock. According to tech YouTuber MKBHD in his new video, the phone registers when it's picked up and automatically triggers the radar to scan your face even before you can see the screen. Now, that's zippy.
Besides the face unlock, there are no other biometric unlocking methods on the phone. No fingerprint scanner or iris scanners.
The radar can also pick up movements of your hands. This means that with a wave, you can change the music or answer and reject calls.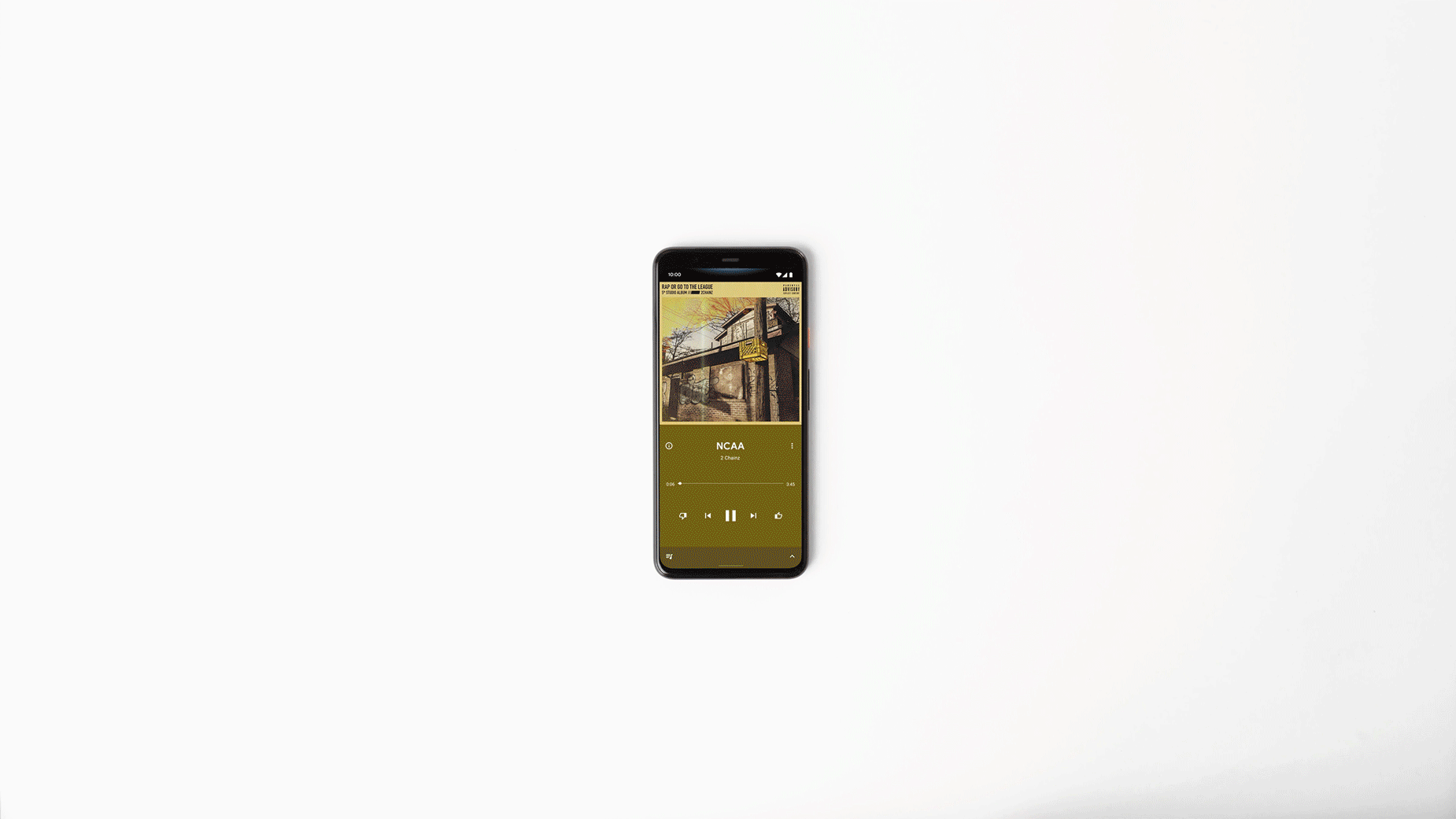 Sadly, early videos show that they still need some practice or OS updates to fix the issues.
5. No Original Quality Uploads
In the tiny footnote, some sharp-eyed readers noticed that the site mentioned Google will no longer provide Pixel 4 users with "Unlimited Photo Uploads At Original Quality". Instead, it now backs up your images in High Quality instead.
Pixel 4 buyers can get a free 3-month trial for the Google One subscription service which allows for 100GB of storage. This could just be a way for Google to sell more subscriptions.
6. Not The Latest Processor
While the Qualcomm Snapdragon 855 is still a fairly powerful processor, there is a newer, better, bad boy in town: the Qualcomm Snapdragon 855+.
Even though the processor is mainly for gaming phones, having the latest processor does somewhat extend the life of the phone. We're not sure how long Google will keep supporting the Pixel 4 when it's a few years old.
7. Teeny Tiny Battery
Another one for the complaint section, the Pixel 4 comes with just a 2,800 mAh battery and the Pixel 4 XL comes packaged with a 3,700mAh battery. While Google also does some amazing software battery tweaks, having a larger battery usually means it can last longer.
With a 2,800 mAh battery, you can still expect a day's use. Plus, with Google's tweaks, you can definitely expect more from it.
At least it has wireless charging.
-//-
I personally believe this year's Pixel 4 is not as enticing as last year's. If anything, I'm more interested in the Pixel Buds.
They have a decent looking design and feature real-time translation. As a banana living in Malaysia, I know some instances where it could come in handy.
The Pixel 3 XL doesn't seem too bad of a choice now that it might get a dip in price.
But don't just listen to me. Even on the Android subreddit, fans are not very happy with the steps Google took with the phone.
Featured Image Credit: Vulcan Post