Disclaimer: Opinions expressed below belong solely to the author.
Norwegian State Pension Fund is one of the largest sovereign wealth funds in the world, with assets exceeding US$1.2 trillion (S$1.6 trillion) and its performance is often compared to how well GIC and Temasek are doing in Singapore.
And I'm afraid it's not good news.
The fund's figures for 2022 are in, revealing a historically record loss of US$164 billion (S$217 billion), down 14.1 per cent. In percentage terms, it lost more only after the 08/09 financial meltdown, when it dropped 23.3 per cent.
Could Singapore's reserves receive a similar hit?
Don't trust the headlines
It's easy to jump to conclusions whenever you see a "record" of some sort reported by the media, whether it's a loss or a gain.
But much of it depends on the timing of the announcements. Incidentally, it's another reason why investment performance should be evaluated across a longer period of time, like five or 10 years.
You see, Norwegians end their financial year on December 31, while GIC and Temasek close their books only on March 31 — which means we have to wait until June/July before they report their annual figures (GIC actually doesn't report one-year performance, precisely for the reason stated above).
Given that all of the companies invest heavily in equities, it makes sense to take a look at stock market performance within their respective annual cut-off dates.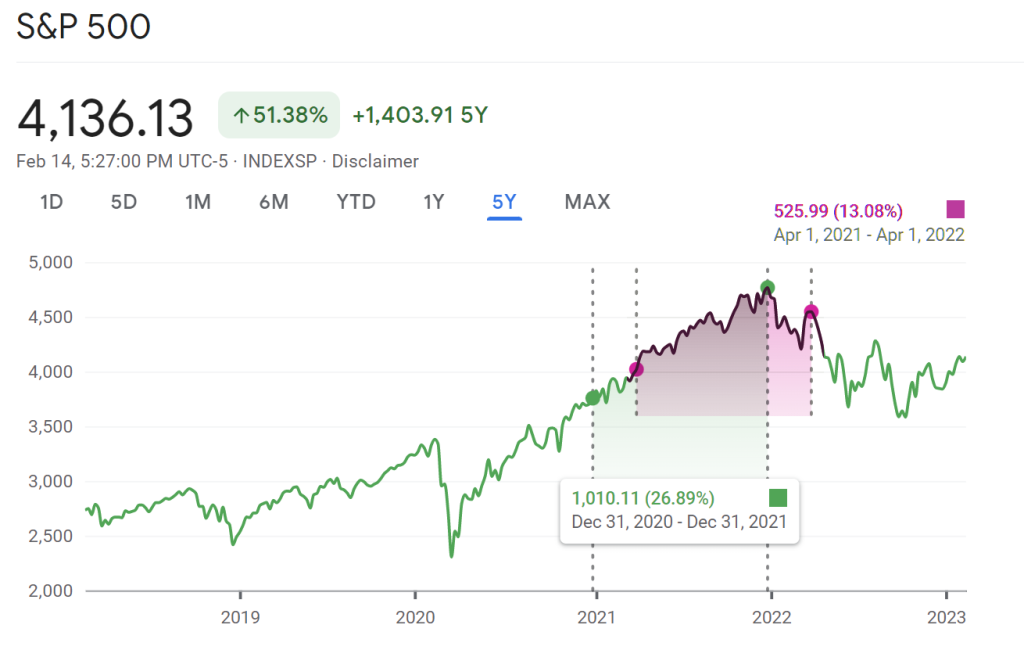 Looking at the broad, American S&P 500 index (Norwegian fund's financial year in green, GIC and Temasek in purple), we can see that depending on the dates, the reported performance for the period may only be half as good — 13 per cent versus 26 per cent.
However, the converse is also true, if we look at the possible downsides.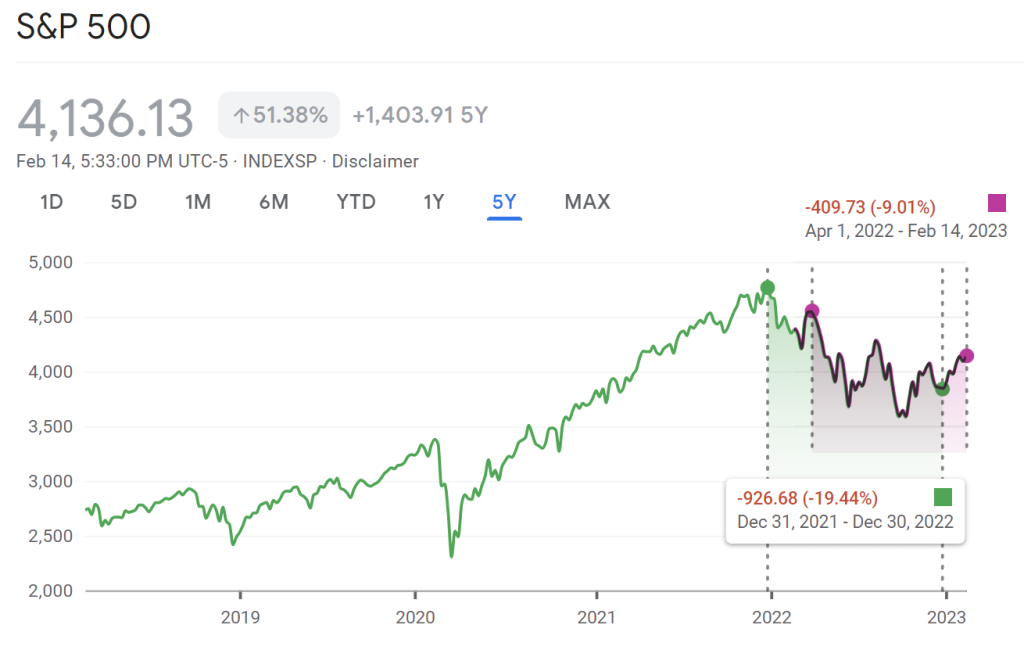 While American stocks lost over 19 per cent in calendar 2022, within the financial year of GIC and Temasek, they have so far gone down by only nine per cent (granted, we have to wait until the end of March for their full performance).
If we look at annual performance (within their respective fiscal years), we can see it's all over the place.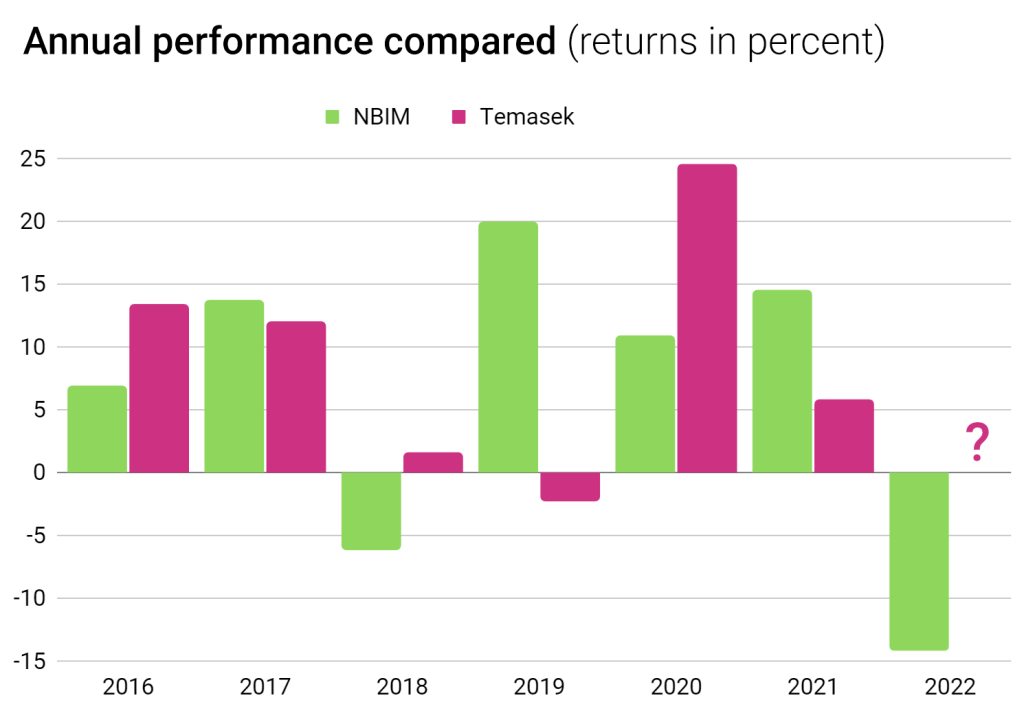 Figures for 2019 are very telling. With NBIM wrapping up by 31 December 2019, it managed to post a strong result before pandemic struck. By end of March, stocks were in free fall, pushing Temasek in the red.
Conversely, a year later, Temasek posted a blowout 24.5 per cent return.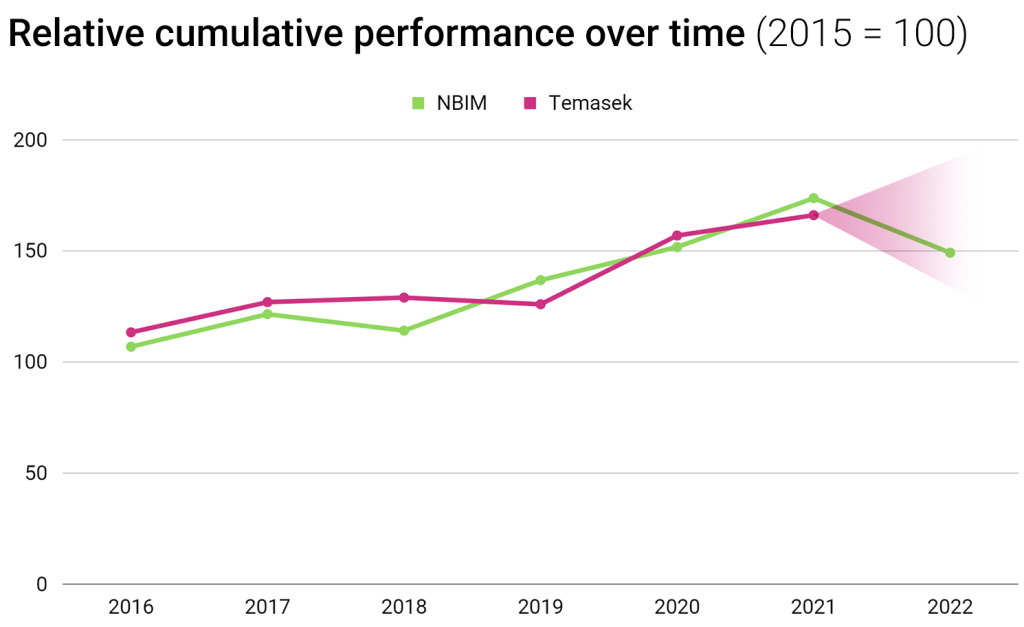 As you can see, despite the annual differences, both funds are actually quite evenly matched in the end, with one nudging above the other every now and then, offering comparable cumulative returns over longer periods of time.
Given the 14 per cent loss NBIM suffered across 2022 and the early 2023 bounceback in the stock markets, Temasek (and GIC) should post better performance, but likely still in the red (unless equities have a reason to rally in the next six weeks).
Such a correction, however, is to be expected after returns of over 31 per cent in the last two years.
Whether 2022 was a good year for Singapore's reserves will depend not on whether they post a loss, but where their results land — below or above the figures reported in Norway, and what their impact is on the gains made since 2020.