Carsharing platform GetGo Technologies has announced today (February 23) a S$20 million investment from Treïs, a family-backed investment group.
Treïs' investment will enable GetGo to accelerate the growth of its green vehicle fleet to 10,000 by 2030. As of the end of 2022, electric vehicles (EVs) made up about 4 per cent of its fleet. The company targets to increase this percentage to hit 15 per cent by the end of this year.
In addition to this, the company will utilise the funds to strengthen its technology and operational platform, including the GetGo app experience, the accessibility of its network of locations, as well as the quality of its vehicles.
According to Toh Ting Feng, CEO and co-founder of GetGo, the investment will allow the carsharing platform to push towards electrification and extend its technology leadership. GetGo expects to grow its team by around 50 per cent.
By 2030, it aims to serve over a million households in Singapore, greatly reducing the need for car ownership and realising a significant part of Singapore's Green Plan 2030.
Our mission is to enable the freedom to drive regardless of each person's ability or desire to own a car. It is our belief that sustainable and efficient carsharing has a critical role to play in the Government's vision of a green and car-lite society, which is especially important in Singapore where we have a world class public transportation system and the highest cost of car ownership in the world.

Toh Ting Feng, CEO and co-founder of GetGo
Meanwhile, Jonathan Fein, the Asia Lead for sustainability investments for Treïs, shared that GetGo's mission in shared and sustainable mobility resonates with Treïs' ambition to help grow solutions for resource efficient economic models.
GetGo is now touted as Singapore's largest carsharing platform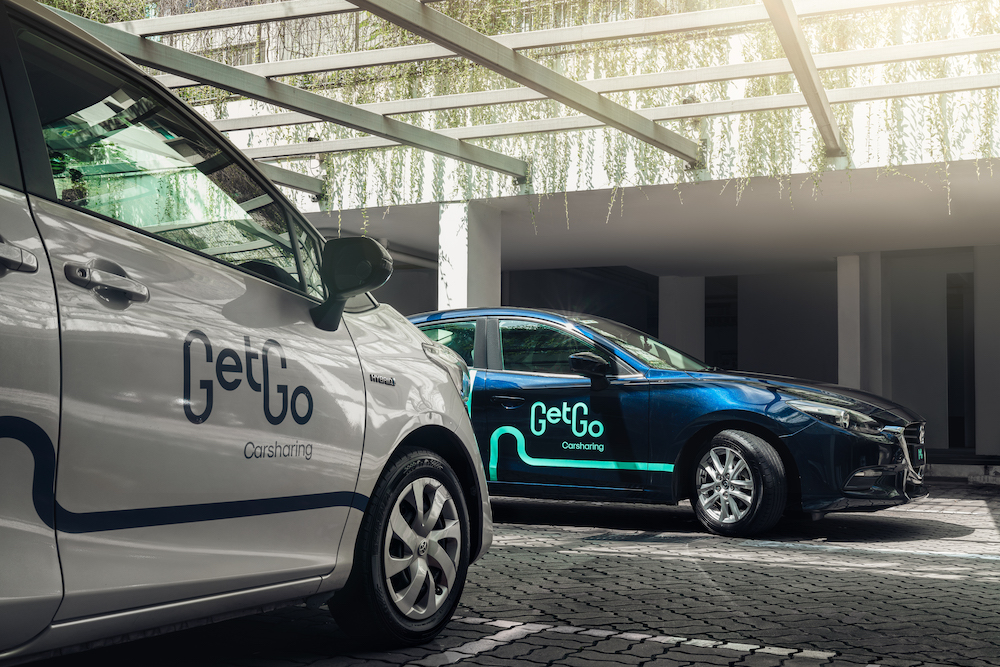 GetGo was launched two years ago on February 25, 2021, and now operates over 2,100 vehicles (close to 100 of which are electric vehicles) across 1,400 locations.
In just two years, the platform's user base has grown 25 fold to over 250,000 users, and it receives more than 150,000 bookings each month.
With no deposit or membership fees, users can easily and flexibly book a car for as short as an hour and as long as five days. The cost of using GetGo is solely based on duration and distance, with fuel, maintenance and insurance costs included.
The carsharing platform's fleet of cars are typically used to take children and the elderly to activities, to go out with family and friends, or to transport bulky items.
Featured Image Credit: GetGo