OCBC Bank has made its debut in the metaverse platform Decentraland yesterday (April 5) with the opening of OCBCx65Chulia.
The virtual banking space, named after OCBC's headquarters in Chulia Street, occupies nine plots of virtual land and provides users including non-OCBC customers with the opportunity to learn about OCBC's historical milestones, as well as its latest products and services.
Visitors can open a bank account and apply for a credit card through instant access to the bank's website from OCBCx65Chulia, which is housed in a red-coloured sphere inspired by OCBC's logo.
With this new virtual banking space, the bank provides its customers an additional access point while engaging a younger demographic.
The next phase of OCBCx65Chulia is set to be released in the third quarter of 2023, which will feature gamification to further enhance the virtual experience.
OCBC collaborated with homegrown Web3 firm to create OCBCx65Chulia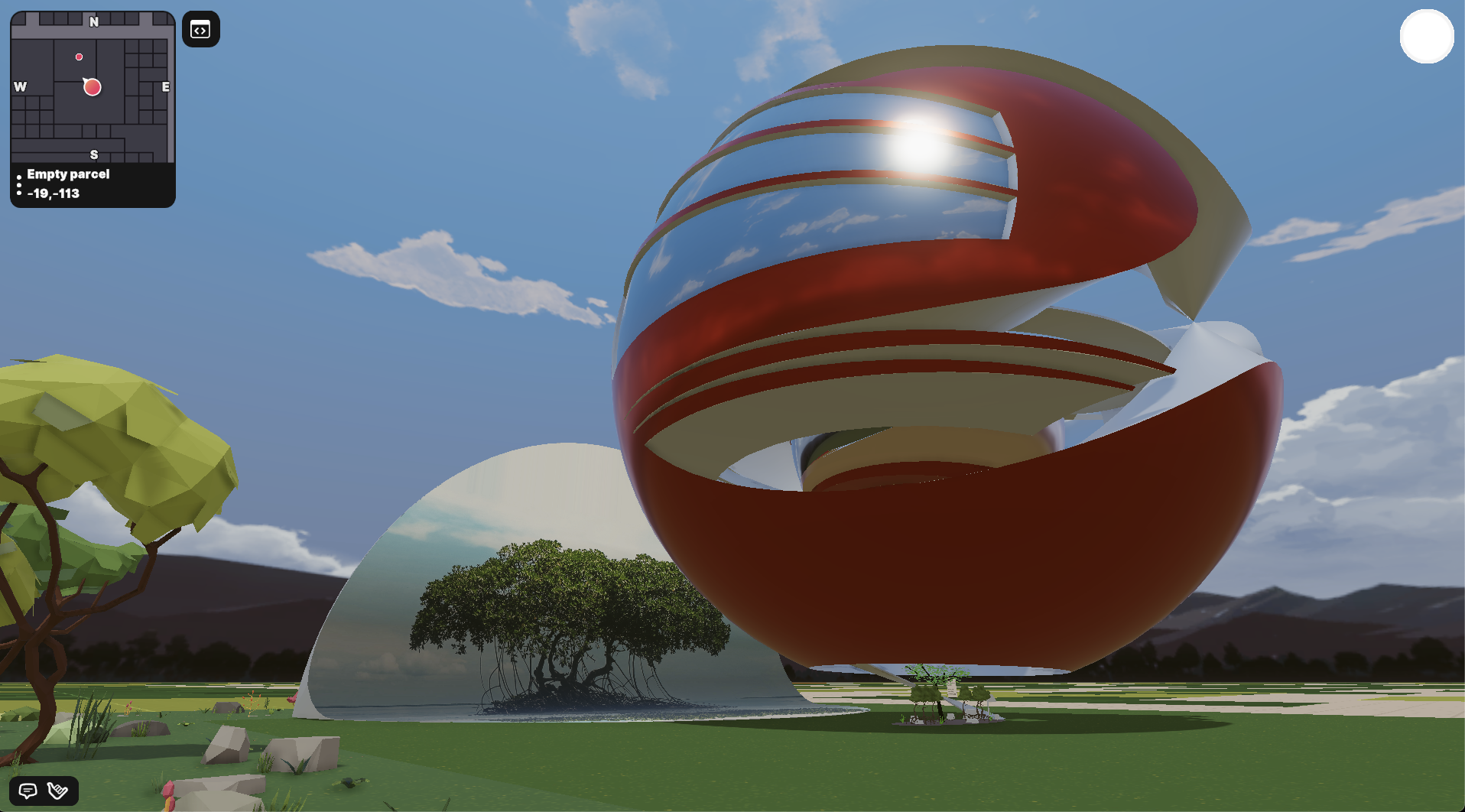 OCBCx65Chulia is a result of a ground-up initiative by the bank's staff during an internal innovation sprint, as part of the bank's digitalisation and transformation efforts.
To build the bank's presence on Decentraland, OCBC's in-house technology team collaborated with homegrown Web3 firm Memotics. The Web3 firm specialises in creating emotive and social spaces through digital architectural design.
We saw this as a great opportunity to work with OCBC Bank to create a new design language for them in a digital space. By integrating contents of heritage with Web3 elements, we hope to inspire the next generation in an engaging way.

– Alan Kueh, Founder of Memotics and Director of AK+
Peter Koh, head of group technology architecture at OCBC Bank, adds that although many have casted doubt on the purpose of the metaverse, it still remains as one of the newer ways to make connections.
"At the same time, through experimentation and collaborating with an industry player, our younger colleagues can learn and develop themselves," said Peter.
OCBC is not the only bank in Singapore to dive into the metaverse. Last September, DBS partnered The Sandbox to create an interactive metaverse experience showcasing the importance of building a more sustainable world.
Meanwhile, UOB launched SkyArtverse — a virtual art gallery built within Decentraland — last November.
Featured Image Credit: OCBC Bank