Disclaimer: Opinions expressed below belong solely to the author.
It's rare for major surveys on the same topic to be published by respectable outlets at the exact same time, but it just so happened that both LinkedIn and Straits Times (in collaboration with Statista) have released their own rankings of the best workplaces in Singapore.
This gives us an opportunity to directly compare their findings, as they employed different methodologies.
Data vs. opinions
LinkedIn, for its evaluation, relied on in-house data analysed for the entire 2022, scoring companies in the following eight categories:
Ability to advance
Skills growth
Company stability
External opportunity
Company affinity
Gender diversity
Educational background
Employee presence in the country
Meanwhile, Straits Times (ST), aided by Statista, surveyed over 17,000 people between August and October last year, primarily on whether they would recommend their workplace, with an additional 43 questions for more refined evaluation.
In other words, we can compare a synthetic benchmark, done by an unrelated third party to personal opinions and feelings of employees actually working in each business.
So, how do they compare? Here are the top 15 companies in each of these surveys:
| | | |
| --- | --- | --- |
| | LinkedIn | Straits Times / Statista |
| 1 | DBS | Alphabet/Google |
| 2 | Standard Chartered | Procter & Gamble |
| 3 | Mastercard | Wells Fargo |
| 4 | Procter & Gamble | Apple |
| 5 | Citi | Rolls-Royce |
| 6 | Singtel | Lego |
| 7 | Amazon | Illumina Singapore |
| 8 | Medtronic | Inchcape Singapore |
| 9 | Grab | Asia Pacific Breweries (Heineken) |
| 10 | Bank of America | Orange Valley Nursing Homes |
| 11 | A.P. Moller-Maersk | Raffles Medical Group |
| 12 | Apple | Siemens |
| 13 | Alphabet/Google | Teambuild Construction |
| 14 | SAP | Motorola Solutions Singapore |
| 15 | Roche | Fedex |
Source: LinkedIn, Straits Times
The most noticeable difference is the dominance of banks and financial companies on the more synthetic ranking provided by LinkedIn. Four out of the top five spots are taken by three banks and Mastercard — each of them conspicuously absent among the best companies as ranked by their employees.
This, I believe, could be explained by more disciplined corporate culture in these large organisations, where there is a lot of emphasis on internal policy. This is why they are likely to score higher on things like stability or diversity, or even the ability to advance in a more hierarchical structure (there are fewer rungs to ascend in more fluid, flexible working environments in IT, for instance).
At the same time, however, their employees might not necessarily "love" their jobs as much as they do being at Google or Apple (though, notably, we have to add that the ST survey was conducted before the mass layoffs).
In the end, DBS, the top ranked by LinkedIn, came only 33rd on ST list, second-place Standard Chartered ended up 87th, while third-place Mastercard didn't even secure a spot among the 250.
Opportunities vs. satisfaction?
Assuming LinkedIn's evaluation is accurate, it permits us to compare more objective perks and opportunities, with overall satisfaction from work.
Would you accept a more rigid, corporate workplace for a chance to earn more money or climb the ladder more reminiscent of the olden days? Or are you happy to forgo a few bucks for a chance to work in a more friendly, vibrant, welcoming environment?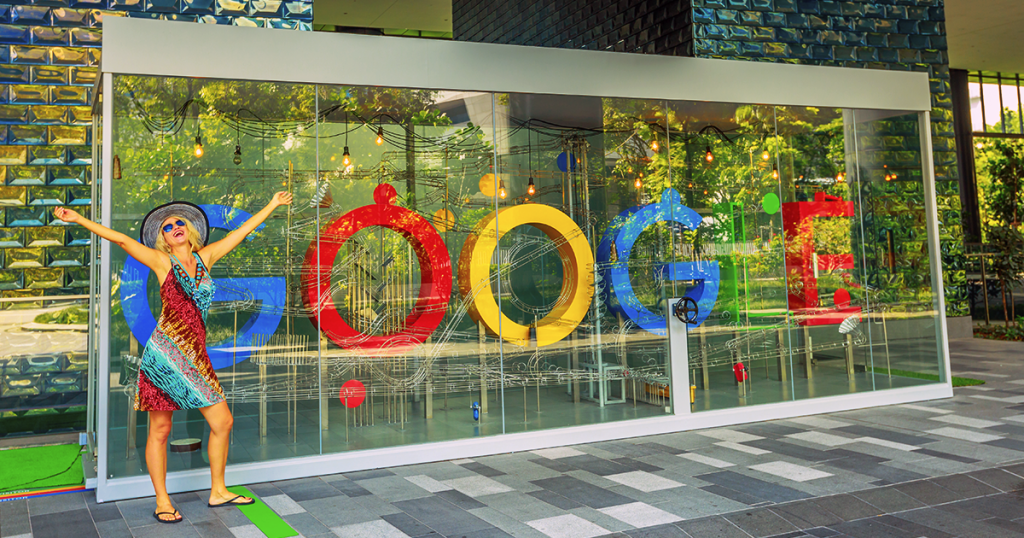 Neither of the rankings (nor any other released on the topic) is absolutely accurate, since each of us has his own priorities.
However, different methodologies allow us to compare companies from different angles. It's always better to have more than one source of information, after all.
As a result, the truly best places to work in Singapore are, perhaps, those scoring high on both lists.
Well-organised businesses with clear policies, which also happen to be widely appreciated by their staff. And there are only three companies that fulfil the criteria: Procter & Gamble, Alphabet/Google and Apple.
So, if you're looking for the best of the best in Singapore, these appear to be the country's top 3 employers at the moment.
Featured Image Credit: Tech Wire Asia / Grab / Apple / iTnews Asia / Moment Editorial via Getty Images / Pointstar