In March 2023, the Ministry of Manpower (MOM) published the Shortage Occupation List (SOL), which lists occupations that have a skill shortage in Singapore. Starting September, employment pass (EP) applicants working these jobs will be looked upon favourably in the application process.
Out of the 27 occupations on the list, almost half are in the field of information and communications technology. Cybersecurity roles are also prevalent alongside data analytics and digital forensics.
This trend has been in the making since before the pandemic. Heading into 2019, analytics and data-driven jobs were predicted to be the most in-demand in Singapore. The rapid push for digitalisation spurred this on even further, and the skill gap has yet to be overcome.
Green economy jobs – carbon trading, analysis, and verification – are also a notable presence, marking a newer trend although not an unforeseen one.
Tan See Leng, Minister for Manpower, recently commented that one of the criteria for jobs on the SOL is their strategic importance to Singapore's economic priorities. In light of the Singapore Green Plan 2030, this seems in line with the country's push for sustainability.
Other sectors on the list include healthcare and maritime – which have long been in demand – as well as agriculture technology and financial services.
The growing demand for cybersecurity
With artificial intelligence (AI) on the rise, job security concerns have plagued a number of roles across tech, finance, and marketing.
In cybersecurity, low-level roles – such as sifting through data logs – are being replaced by AI as well. However, new roles with adjusted job scopes are being created simultaneously.
To illustrate, data analysis is one of the key use-cases for AI and machine learning (ML), allowing companies to personalise their offerings and drive revenue growth. Such systems – if deployed incorrectly – can also be targets for data breaches. As a result, companies must invest equally to ensure the privacy of their own data and that of their customers.
AI is contributing to the need for cybersecurity and as a result, the industry is quickly establishing itself as a safe haven for job security.
Pivoting to cybersecurity roles is becoming more and more common, even among professionals with no background in information technology (IT). In Singapore, Red Alpha Cybersecurity is among the local institutions which train people from diverse backgrounds in cybersecurity.
"Cybersecurity is accessible to everybody, regardless of their qualifications, field of study or work experience," says CEO Benjamin Tan. "This is because cybersecurity is a skills-based profession that is constantly evolving."
Red Alpha's bootcamp has trained professionals who were previously involved in fields including music, graphic design, and psychology. "Employers for cybersecurity roles typically look out for candidates with hands-on skill sets, as compared to someone with a generic computing degree or diploma."
The cybersecurity trend is observed worldwide with an increasing shortage of specialists seen in 2022. Even as the tech industry continues to lay off thousands, cybersecurity remains safe from the headwinds.
Going green
As Singapore seeks to reach Net Zero – a state where all greenhouse gas emissions are effectively nullified – developing carbon credit infrastructure is a key objective.
Carbon credits represent the removal of carbon dioxide from the atmosphere, as a compensation for the emissions produced by companies or governments. They are produced by climate organisations which work on carbon offsetting.
With Singapore's carbon tax incrementally increasing until 2030, companies have more incentive to offset their emissions. In order to do so, it's important to make carbon trading efficient and accessible.
Manpower is needed to ensure that carbon credits are up to standards. The source of the credits must be verified and producers must be audited from time to time. Traders and brokers are also required to facilitate market transactions.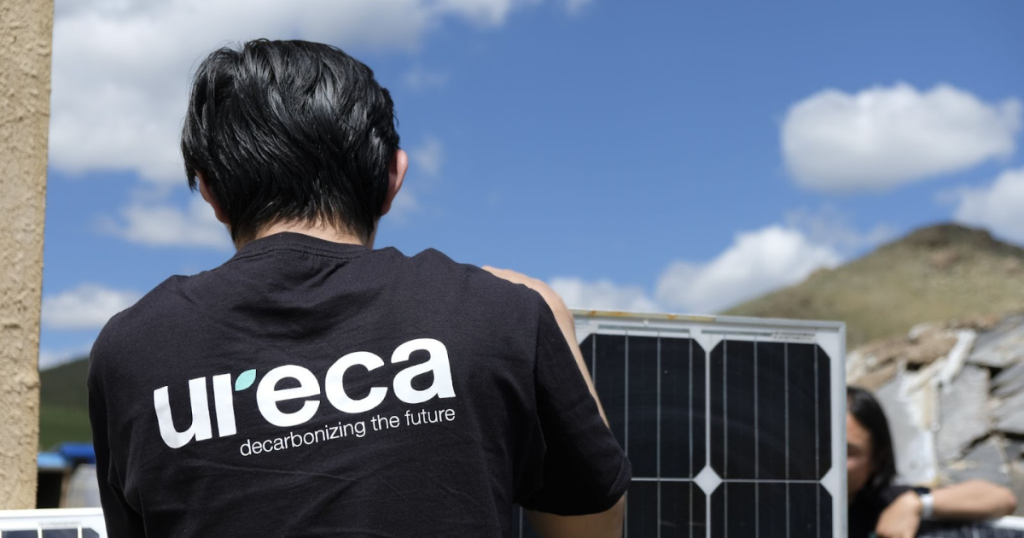 In Singapore, companies including URECA and AirCarbon Exchange offer digital platforms for carbon trading today. Private investments in climate tech are also on the rise across Southeast Asia, exceeding a record of over US$1 billion in 2022.
As per SkillsFuture, the demand for skills in carbon market strategies and sustainable investments has risen by over 1,500 percent in the last five years. The sector is expected to continue growing as the impact of climate change becomes more and more prevalent.
A growing need to upskill
With disruptive innovations comes a need to think ahead and upskill. AI is set to take over roles in advertising, financial analysis, graphic design, and more. With that, it emerges a new need for professionals who can use and optimise AI programs.
Educational platforms such as Coursera and edX have already started offering courses in using ChatGPT and other AI tools. There's a great deal which can be learnt about creating effective prompts and getting the most out of AI.
As companies adopt AI technology, such skills are likely to grow in demand. A poll by Resume Builder this April revealed that nine in 10 companies that were currently hiring wanted workers with ChatGPT experience.
While such systems are still new, it's an ideal time for professionals to get a headstart for tomorrow's job market.
Featured Image Credit: MyCareersFuture
Also Read: The AI job market in S'pore is booming – here are 10 companies that are currently hiring