Disclaimer: Opinions expressed below belong solely to the author.
Singapore Airlines continues its profitable post-Covid run, posting another record this year. After reporting the highest annual profit in its 76-year history it has now announced the best quarterly results as well, for Q1 of its financial year of 2023/2024 ending June 30, 2023.
The S$734 million figure is almost twice of what was reported last year (98.4 per cent higher to be exact), driven by a 14 per cent bump in revenue as passenger traffic continues its post-Covid rebound, even as cargo operations are down (both due to lower demand and lower prices).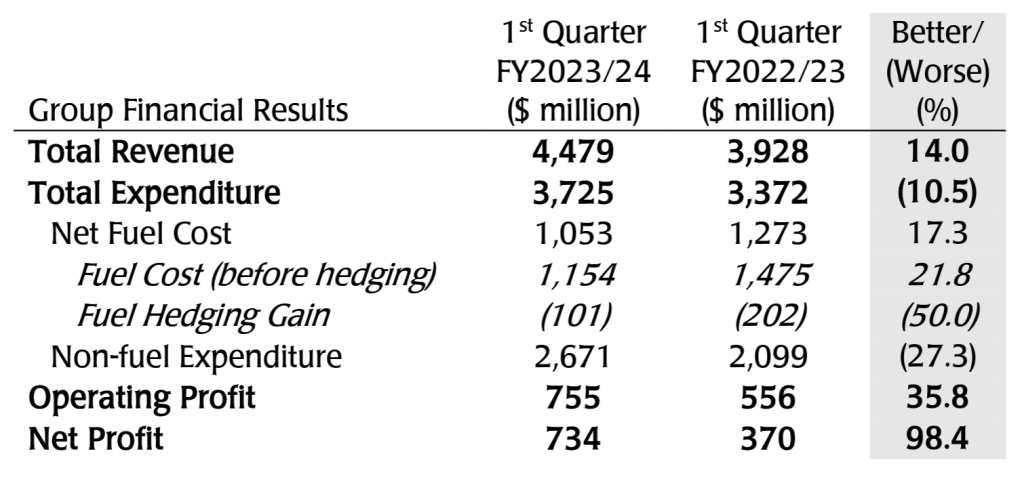 Inflation has indeed played its part in lifting the figures, but the company has also posted record utilisation of its capacity, achieving an unprecedented quarterly passenger load factor (PLF) of 88.9 per cent (with SIA's PLF at a record 88.1 per cent and Scoot's at a record 91.7 per cent).
In other words, it isn't just figures being boosted by globally accelerating prices but genuine, high demand for international travel.
Paying Covid dues before time
I'm sure many are wondering how does SIA's blowout results translate into repayment of the debts it has taken on to survive the pandemic.
In total, the company raised S$22.4 billion to survive international Covid lockdowns, mainly from shareholders through the sales of shares and convertible bonds, with help from Temasek.
Mandatory convertible bonds that SIA issued are a debt instrument that transforms into company shares upon maturity — in SIA's case, the date was set to 2030. The company can avoid it, however, by redeeming them ahead of time for a set, premium price.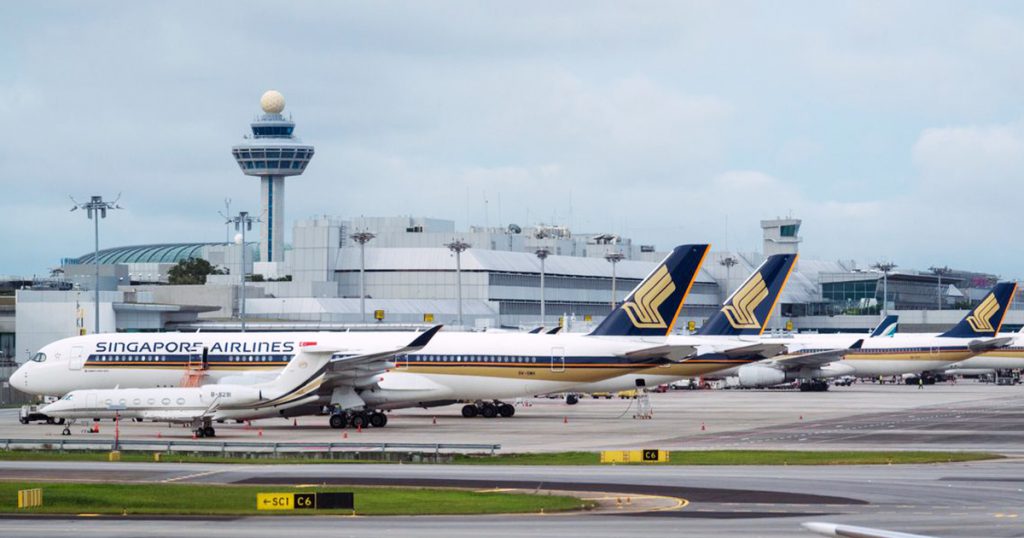 And indeed, flush with cash from the travel bounce-back, it spent S$3.4 billion on such a redemption in June 2023, following an earlier buyback in December 2022, costing it another S$3.86 billion, reducing its Covid liabilities by S$6.5 billion — or almost one-third — already.
While, technically, it comes seven years before bond maturity, in reality, SIA was expected to carry out this second operation around 2025, according to a DBS analysis.
It means that it is at least two years ahead of schedule, even in this more conservative scenario.
What doesn't kill you makes you stronger
Warren Buffett likes to say that only when the tide goes out, you can see who's been swimming naked.
With Covid, the water was all but gone — leaving virtually all of SIA's regional competitors and most airlines globally on the verge of collapse.
Singapore Airlines enjoyed, of course, the benefit of access to capital with the help of Temasek, but that money would likely not have produced similar results if the fundamental performance of the airline, its trusted brand and service quality winning its accolades over the years, were not in place already.
Back in 2021, I argued that the pandemic is a blessing in disguise for SIA, as it's going to clear the market of subpar companies and cement its position for the years ahead — since, after all, air travel would have to return at some point.
When passengers are ready to fly again, SIA will have more and better planes — both in the premium segment, as well as with its budget-carrier Scoot. It's going to boast leaner, more modern and efficient operations, than any other airline in the region.

This in turn, is not only going to boost its standing, revenues, profits and share of the market, but also contribute to Singapore's growing importance as an air hub for Southeast Asia, as well as a link between Europe and the Antipodes.

– "Paradoxically, COVID-19 is helping Singapore Airlines become even stronger", July 22, 2021
This is what we're witnessing today.
Featured Image Credit: AirlingRatings.com