Every year, Randstad — one of the largest HR consultancies in the world that's based in the Netherlands — surveys people in dozens of countries about their experiences and expectations in their domestic labour market.
In this year's edition, the company interviewed over 163,000 individuals and 6,000 companies across 32 markets, including 2,753 employees and jobseekers in Singapore.
Their responses included voting on the country's most appealing workplaces — in Singapore's case, from among 75 largest commercial companies and institutions that are known by at least 10 per cent of the local population.
Here is the final list of top 10 most attractive employers for 2023:
Singapore Airlines
Danaher Corporation
Changi Airport Group
Pratt & Whitney
Edwards Lifesciences
Marina Bay Sands
Procter & Gamble
Dyson
DBS
ExxonMobil
Singapore Airlines fly to the top amidst recovery
Perhaps unsurprisingly to most, this year's victor is a company which has already been inducted in Randstad's Hall of Fame, after winning the award consecutively between 2012 and 2014: the city-state's national air carrier, Singapore Airlines (SIA).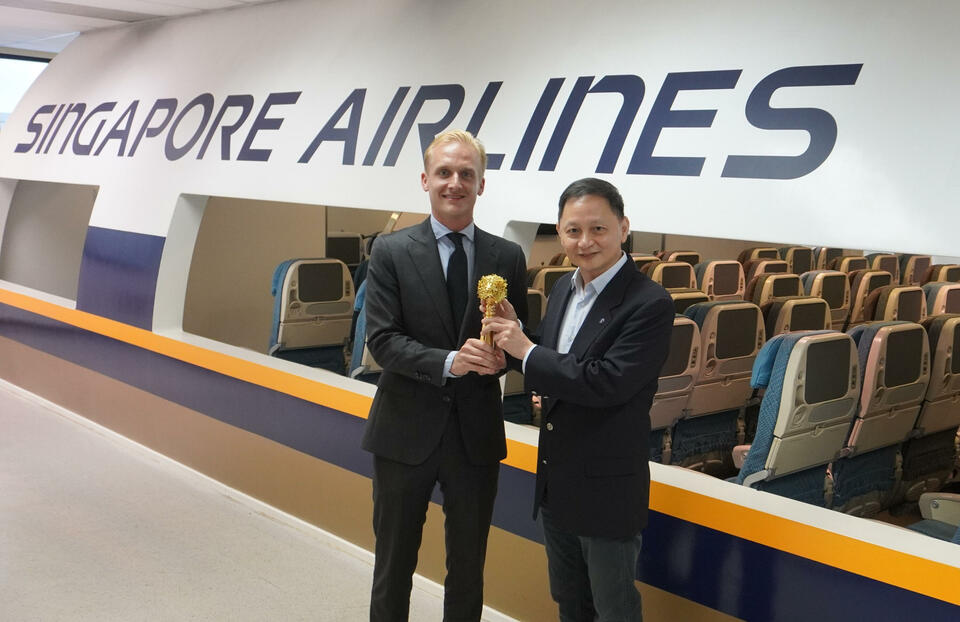 SIA has had an excellent run after pandemic restrictions ended, having avoided disruptions plaguing its competitors thanks to raising billions of dollars to retain most of its staff and aircraft (even improving some of them).
As a result, it has managed to post the highest, record-breaking profit in its 76-year history last year and is giving out bonuses of up to eight months following this milestone achievement.
But there are some new entrants on the list, like Danaher Corporation — a science and technology conglomerate designing and manufacturing industrial, medical and consumer goods.
The company recorded the largest boost in its ratings, by over 13 points versus last year (on a scale to 100; by comparison, Singapore Airlines scored 69 points in total), which lifted it from out of the top 10 to second place.
Other companies scoring 10 points or more than in 2022 are Changi Airport Group (similarly to SIA, likely as a result of return to business after poor pandemic years) and ExxonMobil — proving that oil and gas is still alive and kicking.
Singapore's top industries
In addition to ranking the best employers, Randstad also named the nation's best three industries to work in this year:
Life sciences
Hospitality and recreation
Services (security, facilities & catering)
I suspect we're going to see life sciences rank high for many years to come, given the importance of the field, but the boost to hospitality and certain services may not last — although it's easy to understand why they are among the most attractive today.
Yet again, it is a result of post-pandemic recovery, which has not only boosted demand for employees as closed establishments reopen and new ones are launched, but also led to the highest growth of pay in the economy, according to the latest Ministry of Manpower (MOM) data on wage practices.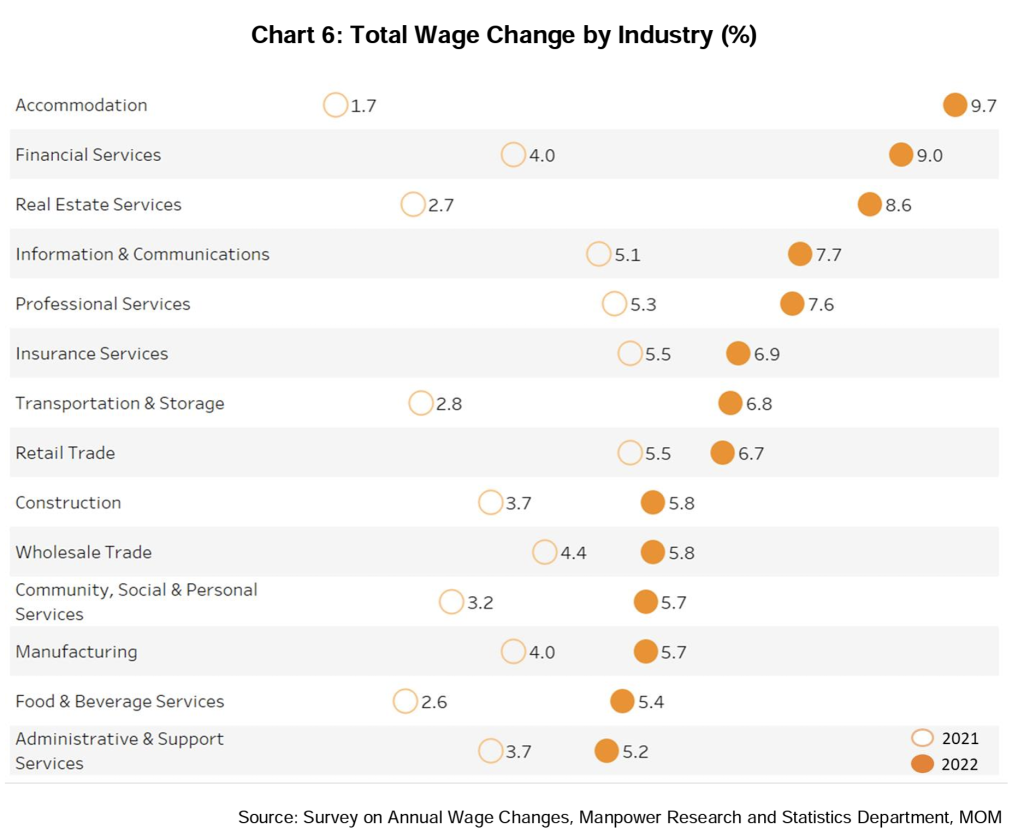 Simply put, few other industries offer quite the selection of jobs and give jobseekers the bargaining power as Singapore sees return of both tourists and business visitors — many of whom arrive on board of this year's winner's fleet.
Featured Image Credit: Nicky Loh via Bloomberg / Dyson Singapore / Edgar Su via Reuters / Bloomberg