Former Senior Minister Tharman Shanmugaratnam was the first person to announce his bid for the Singapore presidency after he announced his retirement from the People's Action Party (PAP) in June.
The 66-year-old will be contesting two other candidates — Ng Kok Song and Tan Kin Lian — in Singapore's upcoming presidential election on September 1.
Tharman has long been in Singapore's political scene since he made his debut in the 2001 general elections, where he contested in Jurong GRC as part of a five-member PAP team.
Beyond the realms of politics however, here are seven interesting facts you may not know about the man who could be Singapore's next president.
1. He was an avid sports enthusiast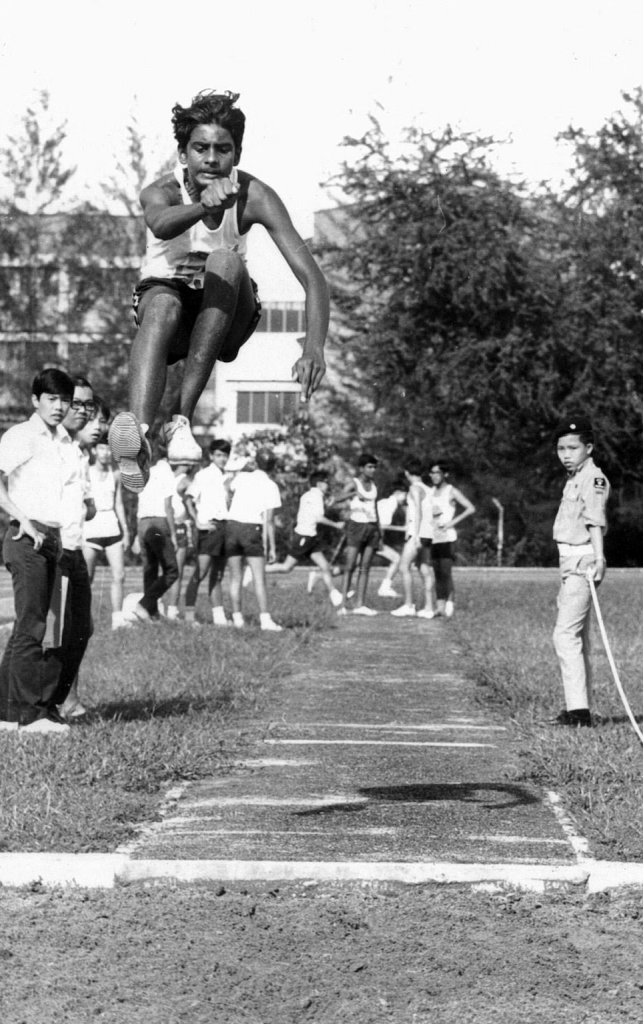 Back when Tharman was a student at the Anglo-Chinese School (ACS), he admitted that he was "completely uninterested" in his studies and had an "awful reputation for indiscipline". He would typically sit in the back seat of his class and often hung out with the the school's troublemakers and dropouts.
Instead of focusing on his studies, his fervour was channeled into a plethora of sports such as hockey, football, cricket, athletics, volleyball, sepak takraw, and rugby, which he often practiced on a daily basis.
Of all these pursuits, one held a particularly profound grip on his interest — hockey. In fact, Tharman went on to play for the premier hockey league for the Singapore Cricket Club and Singapore Recreation Club.
However, his sporting pursuits came to an end when he developed severe iron-deficiency anaemia at the age of 17. The illness affected his heart, forcing him to consume 25 pills a day for more than four years as his body was not capable of absorbing several nutrients.
2. He co-authored a poetry book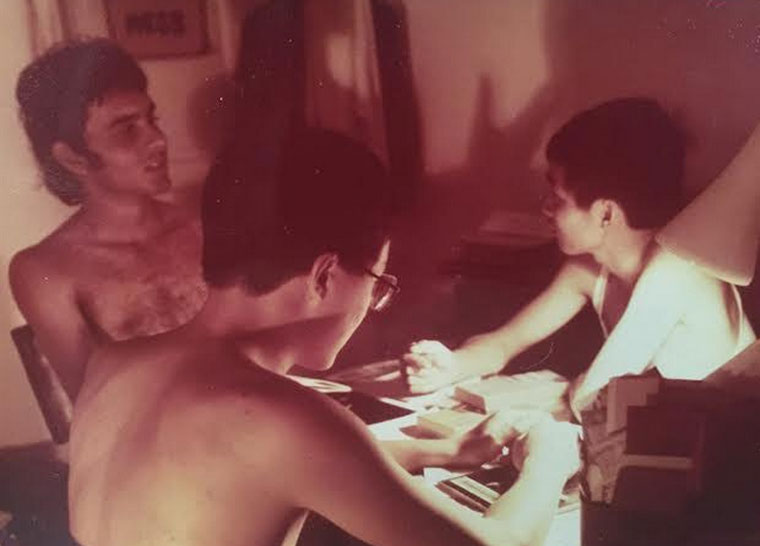 A lesser-known fact of Tharman's multi-faceted life is that he is also a published poet. Having been forced to turn away from sports because of his health, his interest turned to reading and poetry. Notably, he was a huge fan of Malaysian and Singaporean poetry.
In 1978, Tharman, alongside two of his schoolmates, co-edited a poetry book titled "But We Have No Legends". At that time, the three friends were serving in National Service and were members of the Young Writers' Circle at Singapore's National Library.
Within the pages of the poetry book, Tharman had penned down four of his own poems. However, in a 2015 interview with The New Paper, the Presidential Election candidate humbly shared that he never once regarded himself as a poet, "much less a good poet".
3. He is a cat lover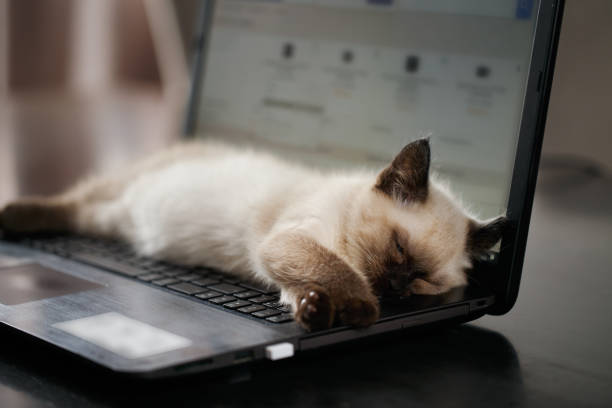 In an interview with TODAY, Tharman shared that he is the proud owner of three cats.
He added that unfortunately, two of them do not get along with the third. "So every night is a madhouse where we have to keep them separate," he said.
Since felines are naturally attracted to warm surfaces, it's no surprise that his cats like to use Tharman's laptop as their resting place. Particularly, they love to sit on his laptop's keyboard, placing themselves right in front of the screen, even if he's in the middle of moderating international panels via Zoom.
Aside from lounging in front of his laptop, Tharman's cats also love showing affection. "So there I have all my international peers on the screen, and a cat walks past me on my table with its tail stroking my neck — but fortunately, all my international peers are understanding and humane people, and no one has objected to this phenomenon," he jokingly said.
In a separate interview, Tharman shared that two out of his three cats have also developed a fondness for the bag he brings with him daily to work and conferences, using it as their preferred spot for urination, which drenches some of his documents at times.
This explains why the bag is quite worn out, as he needs to frequently give the bag a thorough wash and leave it out to dry in the sun for a day or two.
"The bag gets more and more faded over time, because my cats regularly do it, and I don't know how to stop it. I was always careful that when I walked into Parliament, it was not stinking of cat urine," he said.
4. His father is Singapore's "Father of Pathology"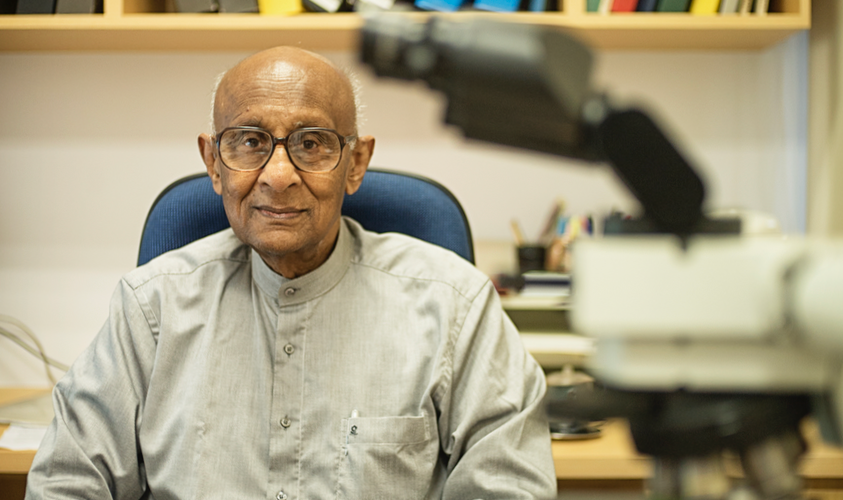 Tharman's father, Professor Kanagaratnam Shanmugaratnam, who passed away at the age of 97 in 2018, is hailed as Singapore's "Father of Pathology" for his remarkable contributions to the medical and healthcare fields.
Prof Kanagaratnam's expertise was particularly pronounced in the realm of nasopharyngeal carcinoma (NPC), a cancer of the upper respiratory tract which disproportionately affects the ethnic Chinese population.
With a PhD in pathology from the University of London, he held various leadership positions in prominent international organisations such as the International Council of Societies of Pathology and the International Association of Cancer Registries.
Prior to his passing, he held the position of emeritus consultant at the National University Hospital and was emeritus professor of pathology at the National University of Singapore (NUS). He officially retired at the age of 94, but continued to teach thereafter.
One of his most notable achievements was founding the Singapore Cancer Registry (SCR) in 1967, the first comprehensive, population-based cancer registry in Southeast Asia. Today, the SCR is part of Singapore's National Registry of Diseases Office, which also comprises registries for acute myocardial infarction, chronic kidney failure, stroke and trauma injuries.
In addition to the founding of the SCR, Professor Kanagaratnam played an instrumental role in the merger of the King Edward VII College of Medicine and Raffles College into the University of Malaya in Singapore, which later became NUS.
5. He is a big fan of Jay Chou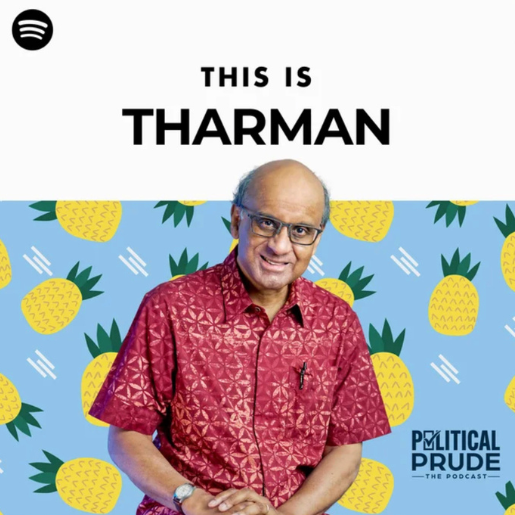 Unbeknownst to many Singaporeans, Tharman possesses a discerning musical palate.
Last week, Tharman was asked to curate his very own Spotify playlist with 20 of his favourite songs during an interview on Zyrup Media's podcast series, Political Prude.
He shared that these songs span decades and the selection can be partly attributed to him and his wife, with some influence from their kids. The playlist includes songs such as "Zombie" by Cranberries and "It's My Life" by Bon Jovi, as well as more modern songs such as Miley Cyrus' "Flowers" and Coldplay's "Yellow".
Aside from English hits, the playlist contained Chinese and Malay songs such as "安静" by Jay Chou and "Getaran Jiwa" by Tan Sri P. Ramlee. "My [favourite Chinese song is] "安静" by Jay Chou, which he sings soulfully and beautifully," he said in an interview with TODAY.
On a more nationalistic note, he also included Singapore's National Day Song "Home" by Kit Chan to the playlist. "I think 'Home' is just more emotive, it's less rah rah, but it's emotive," he explained when asked for the reason behind choosing this particular song.
6. He used to be a student activist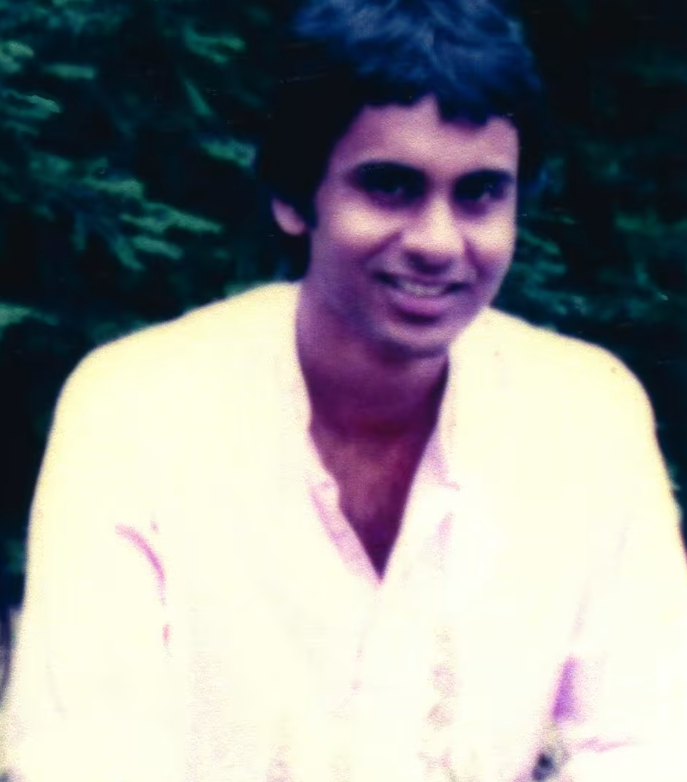 Although Tharman has been a PAP Member of Parliament for 22 years and a Cabinet minister for two decades, it's no secret that he was once a student activist back when he was studying at the London School of Economics in the 1970s.
"I was a student activist because I was concerned about not the establishment, but about the fact that we had economic and social systems which I felt were not very fair. I was in search of alternatives," he said.
Uncomfortable with the politics of the PAP back then, he was known to be friends with Communist sympathisers agitating for social change back home in Singapore and immersed himself in leftist literature.
However, as his university education concluded, Tharman arrived at the conclusion that socialist models were not effectively addressing societal challenges. He recognised the need to reform market economies to be more equitable, fostering increased incomes for the majority.
Despite this, his passport was impounded and he was questioned by the Internal Security Department (ISD) when he returned to Singapore in 1982.
During the 1987 Marxist conspiracy, he was questioned again by the ISD for a week. Several of his friends were also detained for allegedly subversive activities under the Internal Security Act.
7. Eating orh nee to help conceive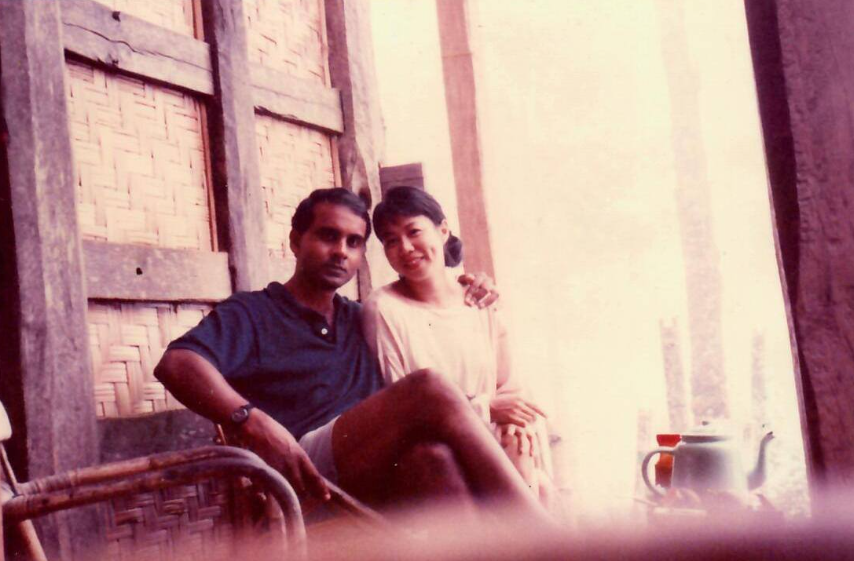 Tharman met his wife, Jane Yumiko Ittogi, while he was studying in the United Kingdom. She was a couple of years older than him and had already completed her masters degree in law by the time Tharman joined the London School of Economics.
The duo later got to know each other as they "moved in the same circles of friends who were deeply interested in social issues".
In a candid moment during a recent dialogue session, Tharman fondly recounted what he and his wife did when trying to start a family.
When they first decided that they wanted to have kids, he shared that they begun some research, which eventually led them to discover the Yoruba tribe in Africa. According to Tharman, the Yoruba tribe had "loads of twins", so the duo decided to figure out how and why. They soon found out that the tribe consumed a lot of yams.
"So Jane being Teochew, we decided to really whack on orh nee," Tharman said. But as the couple did not know whether the husband or the wife was meant to consume the yams, both of them decided to consume orh nee copiously.
The couple frequently patronised Teochew restaurants to eat the dessert, and it even came to a point where they had to ask the restaurants to make the orh nee less sweet, Tharman recalled.
Their efforts however, seemed to have paid off. They were blessed with four children — one daughter and three sons — though none of them are twins.
"I can't claim if there's any science behind it, but the orh nee was good," he joked.
Featured Image Credit: Prime Minister's Office