foodpanda Singapore announced last Thursday (September 7) the start of an exclusive partnership with DFI Retail Group and yuu Rewards Club, aiming to provide a "fast, fresh and fuss-free" grocery shopping experience, with a promise of deliveries within an hour for customers.
Under this partnership, foodpanda users now have access to an extensive range of close to 20,000 products from Cold Storage, CS Fresh and Giant, which are all brands under DFI Retail Group.
DFI currently operates a network of 100 Cold Storage, CS Fresh and Giant outlets across the island. In particular, Cold Storage boasts a remarkable 120-year experience of delivering fresh, high-quality produce in Singapore.
A notable feature is that prices and promotions reflected on the foodpanda app are the same as those offered in-store.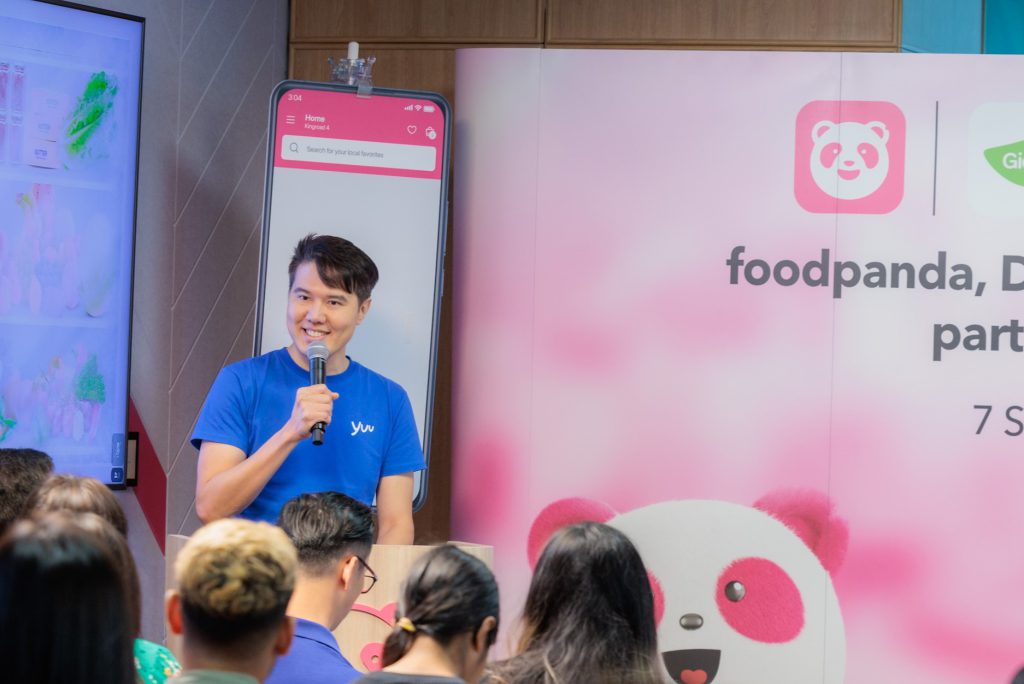 Furthermore, foodpanda users have the opportunity to save more when they join the yuu Rewards Club. They can earn yuu points for their foodpanda transactions at a rate of S$1 for one yuu point across a vast network of over 20,000 restaurants and merchants in Singapore.
This means that yuu members can earn points at a faster rate than before, in addition to having the ability to redeem their earned points for foodpanda vouchers.
[At] yuu rewards club, we are constantly seeking ways to help the consumer unlock greater value of their everyday spend, wherever it is most meaningful for them. With this partnership, yuu members will now be able to stretch the dollar not only across the premier offline retail group, DFI Retail Group, but also food delivery and quick commerce at foodpanda.

– Sng Ren Yong, Board Director of minden.ai
In fact, free delivery is offered to pandapro users on orders with a minimum spend of S$35, while regular foodpanda users will be charged a S$1.99 delivery fee for orders with a minimum spend of S$30.
"Fast, fresh and fuss-free"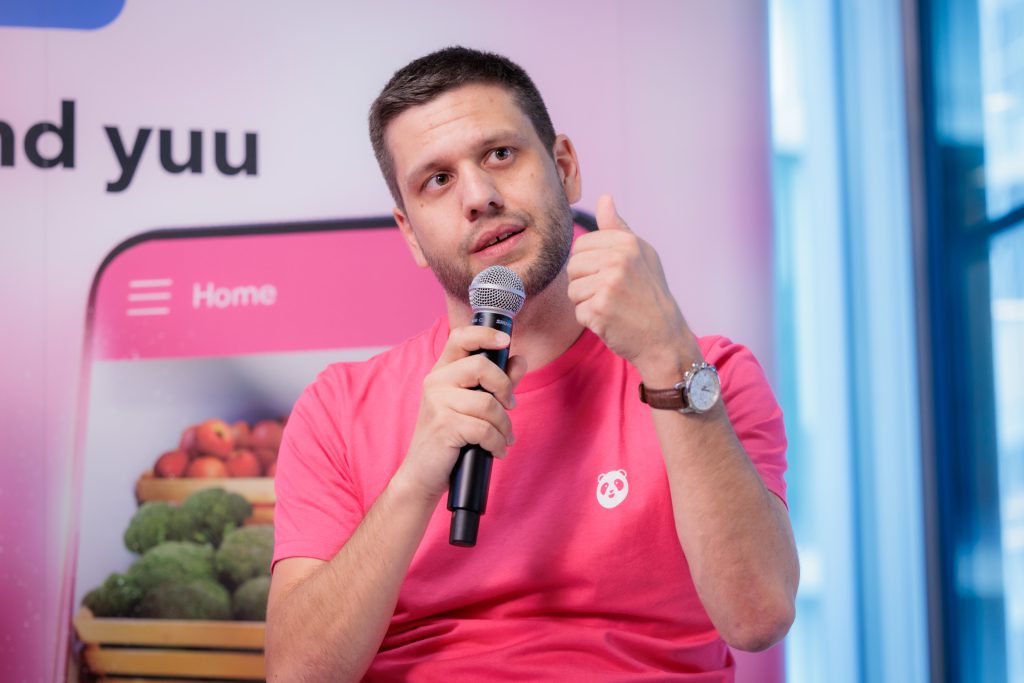 At a media briefing announcing this partnership, Kevin Zagolin, Director of Quick Commerce at foodpanda Singapore, emphasised their continuous quest to enhance value and convenience for users.
He expressed optimism about extending these benefits beyond just food and into the grocery sector through this partnership, leveraging the distinct strengths of each company.
"We want to positively disrupt the grocery [shopping] experience, and we decided to do it in a partnership format, rather than by ourselves," said Zagolin.
In line with its quick commerce (q-commerce) ambitions, foodpanda promises to deliver the groceries within one hour. However, concerns were raised regarding the feasibility of this promise, especially as order sizes increase and during peak periods.
Zagolin addressed this by explaining that the mode of delivery is contingent on the order's weight or value. Smaller orders are transported using bicycles, motorbikes, or on foot, while larger orders are delivered via cars.
He added that with the processes of ordering, picking and packing runs in tandem with one another, followed by having an extensive network of stores that caters to many different locations in Singapore, it allows for orders to be fulfilled within the hour no matter the customer's location, unless there are circumstances such as weather and road conditions that goes beyond foodpanda's control.
Yoep Man, Managing Director for Food, Singapore, DFI Retail Group, chimed in to say that they are able to predict the demand in offline stores and understand customers better through the vast knowledge accumulated over the past years.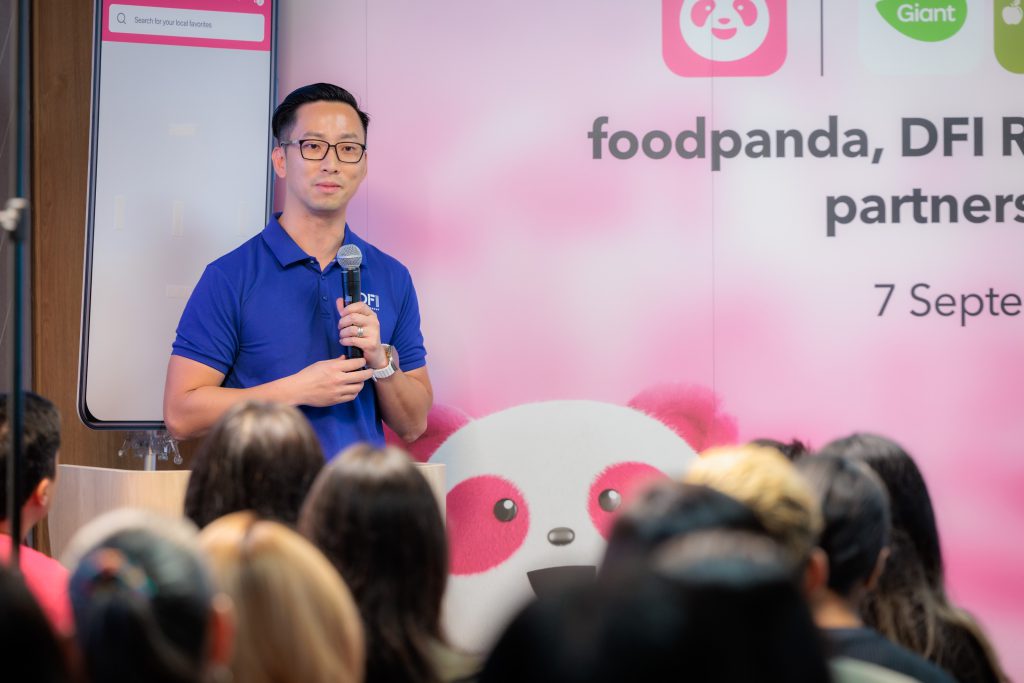 What are the items that they put most often in the basket? How often do they shop? Do they buy this item online or offline?

When it comes to the peak period, there will be a spike in demand because customers are spending more times with family and friends and eat more often at home, and they eat more and more expensive products, and we're able to understand that and it's going to trace back all the way into the way we sourced and how we build a whole supply chain.

– Yoep Man, Managing Director for Food, Singapore, DFI Retail Group
Moreover, pickers are also trained by foodpanda and DFI to "think and act like a customer". Pickers are instructed to select products with the same care and consideration as if they were making a purchase for themselves, guaranteeing the highest quality for customers by carefully sifting through available options.
Evolution of foodpanda's quick commerce model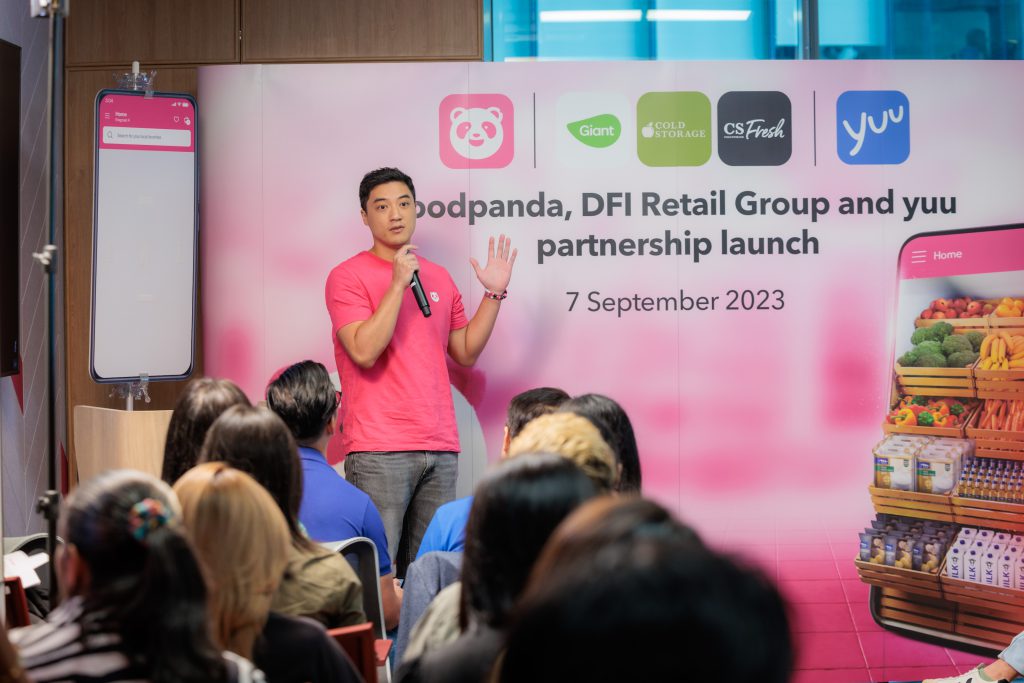 foodpanda's quick commerce business first began during the COVID-19 pandemic and it has evolved since then.
Our quick commerce business for foodpanda was born during the pandemic because we saw a need in the market. That quick commerce demand post-pandemic has evolved. Consumers now understand what quick commerce is, but their needs are different.

– Lawrence Wen, CEO, foodpanda Singapore
Zagolin echoed similar sentiments, recounting how their quick commerce model initially revolved around handling smaller orders, delivering them within a speedy 15 to 20 minutes. During this phase, they partnered with smaller mom-and-pop shops to facilitate their digital transformation and become a "relevant revenue channel" for these shops.
Over time, their model gradually evolved to accommodate larger orders and engage with prominent retailers, ultimately establishing a robust offering for consumers.
As they recognise how customers are changing the way they shop for groceries to correspond with their lifestyle changes, Man said that their collaboration with foodpanda Singapore is more than just about convenience or e-commerce.
"It's about understanding the changing needs of our customers and serving them even better. This partnership reaffirms our commitment to innovate, despite the fact that we've been in this business for over 120 years," he added.
More AI innovation and integration ahead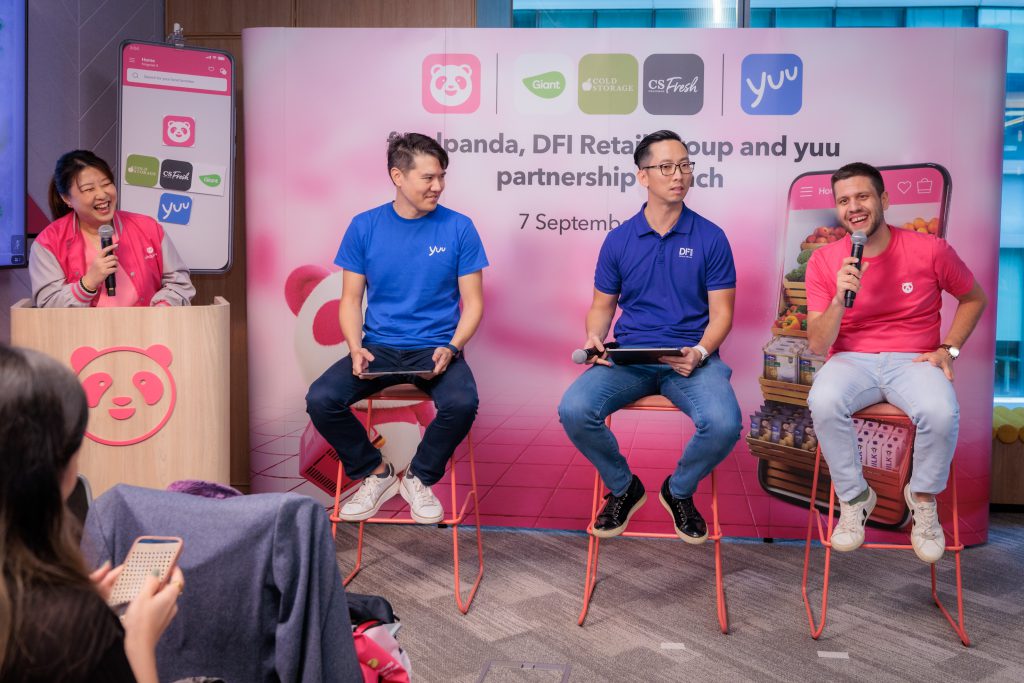 The integration of Artificial Intelligence (AI) and Machine Learning (ML) has seen a significant rise across various business models, and quick commerce is no different.
Sng Ren Yong, Board Director at minden.ai, explained that AI helps with prediction, and are more accurate when combined with physical models.
He explained at certain moments in time, users may desire specific things, and a portion of their behavioural patterns will guide them in identifying these preferences. As such, they aim to provide users with tailored content that aligns with their interests rather than overwhelming them with everything in the catalogue.
Expanding on the topic of AI, Zagolin shared that foodpanda leverages this technology in their backend operations to enhance the overall user experience, making it more seamless and efficient. He highlighted that as users engage with the app, foodpanda can offer increasingly personalised and curated selections to cater to their preferences.
In fact, they are always testing and exploring how AI and ML can be further integrated into their operations.
Besides the use of AI and ML, sustainability is another element that remains important to foodpanda. According to Zagolin, one in five of their deliveries are made using zero to low-carbon emission vehicles, which consists of walkers and smaller vehicles.
foodpanda also has a few ongoing pilots to support their sustainability efforts. One such initiative is their collaboration with Gogoro.Inc and Cycle & Carriage Singapore (C&C) in a pilot program focused on battery swapping for electric two-wheelers.
In the next six to 12 months, Zagolin shared that foodpanda's quick commerce team will be focused on continuously enhancing and providing a seamless experience for the brands they've recently onboarded.
Additionally, there are numerous product features in the pipeline, particularly app-related enhancements. Many of these features aim to personalise the user shopping experience, allowing the app to recognise their preferences and anticipate their needs, thereby enabling a "good, fast, simple" shopping experience.
Featured Image credit: foodpanda Singapore