Ant Group, a global leader in digital finance and technology, officially unveiled its new Singapore office yesterday (September 28), reaffirming its commitment to Singapore as a global hub for innovation and sustainable growth.
The inauguration of the office was marked by the launch of the Ant International Foundation (AIF), signalling a new era of collaboration and commitment to global innovation and inclusion.
The office opening and AIF launch ceremony were officiated by Lew Chuen Hong, Chief Executive of the Infocomm Media Development Authority (IMDA), who highlighted the strong partnership between Ant Group and IMDA in fostering trust technologies and digital inclusion.
Eric Jing, Chairman and CEO of Ant Group, emphasised the significance of the new office, stating, "This new office signifies our commitment to enabling our teams in Singapore to continue playing an important role in our international development. In particular, Ant International and the creation of Ant International Foundation mark a new journey for the international development of Ant Group."
Revolutionising digital commerce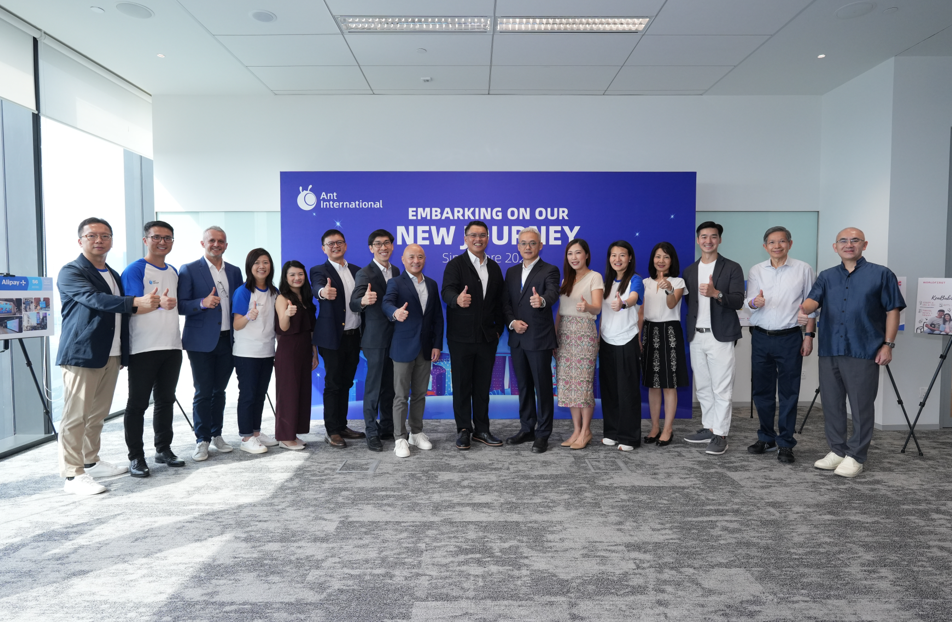 Ant International, the global business unit of Ant Group, aims to revolutionise global commerce through innovative digital solutions.
Peng Yang, the newly-appointed President of Ant International, expressed his enthusiasm for the expansion, saying, "From Singapore, we are extending a global journey towards our unchanging vision: to work with partners to create a future commerce where every individual and every business may harness the power of digital technologies to achieve sustainable growth."
Ant Group's current operations include Alipay+, a suite of global cross-border payments and marketing solutions, and WorldFirst, which offers cross-border payment, foreign exchange, and funds management services.
Additionally, ANEXT Bank, a digital wholesale bank incorporated and licensed in Singapore, is dedicated to providing digital financing services for regional SMEs.
Ant International also announced its increased investment in Singapore for cutting-edge technologies such as privacy-preserving computing and Web 3.0 innovations, reinforcing its dedication to trust and efficiency in digital commerce.
AIF to collaborate with global partners
The launch of the Ant International Foundation (AIF) is a significant step in Ant Group's commitment to sustainable growth and innovation. AIF, to be based in Singapore, will focus on environmental protection, digital inclusion, and the cultivation of digital leadership and talents.
Leiming Chen, Chief Sustainability Officer of Ant International, noted that AIF aims to collaborate with global partners to amplify its positive impact.
Among its global partners are the 10×1000 Tech for Inclusion Project, the Green Digital Finance Alliance, and the Forum of Young Global Leaders, all of which aim to promote tech inclusion, environmental sustainability, and leadership development.
Ant Group's expanded presence in Singapore and the launch of the Ant International Foundation mark a significant milestone in its mission to drive innovation, inclusivity, and sustainability on a global scale, reinforcing its position as a pioneering force in the digital finance and technology sector.
Featured Image Credit: