Sea Limited's wholly-owned digital bank, MariBank, has partnered asset management company Lion Global Investors to launch a new investment product, Mari Invest, today (October 3).
According to the digital bank, Mari Invest is the first investment account by a bank in Singapore to provide instant cash-out.
Through the investment account, investors will have access to low-risk investments such as MAS Treasury Bills, money market and high-quality bond funds, as well as the Lion-MariBank Save Plus fund in collaboration with Lion Global Investors. This enables investors to reap potentially higher returns while keeping overall portfolio risk low.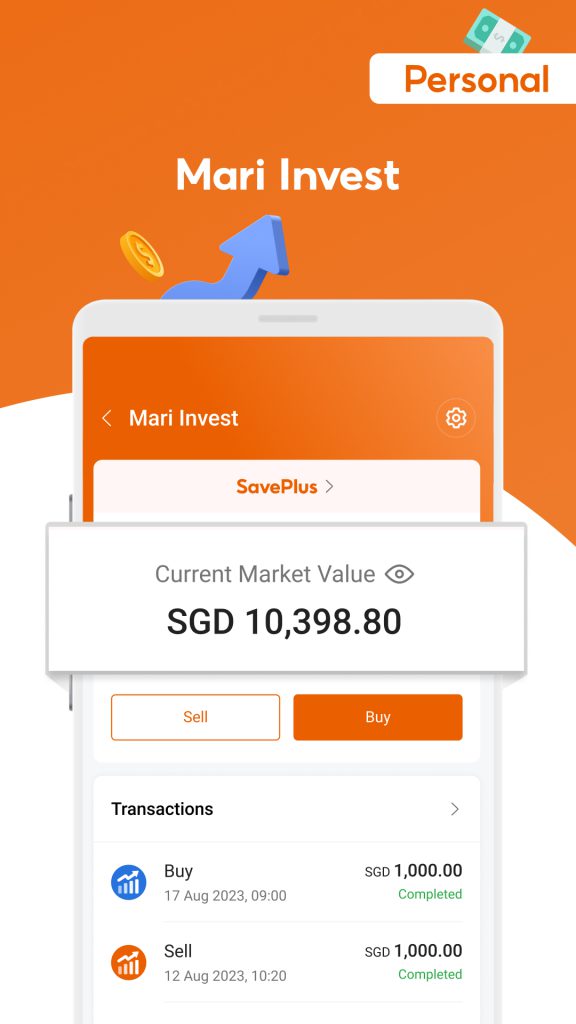 Additionally, Mari Invest is also designed to make investing simple by eliminating traditional barriers to investing, such as high minimum investment amounts, sales or platform charges, and lengthy lock-in periods with long redemption timelines.
Investors can start investing through Mari Invest with just S$1 and withdraw their investments instantly in cash anytime, capped at S$10,000 per investor daily, subject to availability. The platform does not charge any sales or platform charges and there are no lock-in periods or penalties for withdrawals.
We know that consumers today want to grow their wealth, but may find it hard to make decisions with the complex investment products out there. That's why we introduced Mari Invest, it offers consumers a simple way to manage their wealth with relatively low risk.

– Zheng Yudong, CEO, MariBank
Mari Invest complements MariBank's flagship savings product, Mari Savings Account, providing simple and rewarding offerings for users to manage their finances.
The Mari Savings Account currently offers a per annum interest of 2.88 per cent, paid daily, without the need to fulfil any additional conditions such as salary crediting or minimum spend.
Featured Image Credit: MariBank