Disclaimer: Opinions expressed below belong solely to the author.
Singapore's Infocomm Media Development Authority (IMDA) released its inaugural Digital Economy Report earlier this month, for the first time quantifying the size and impact of the tech sector on the country's economy.
Digital services already account for 17.3 per cent of Singapore's Gross Domestic Product (GDP), most of which is generated through the impact of progressing digitalisation of existing services.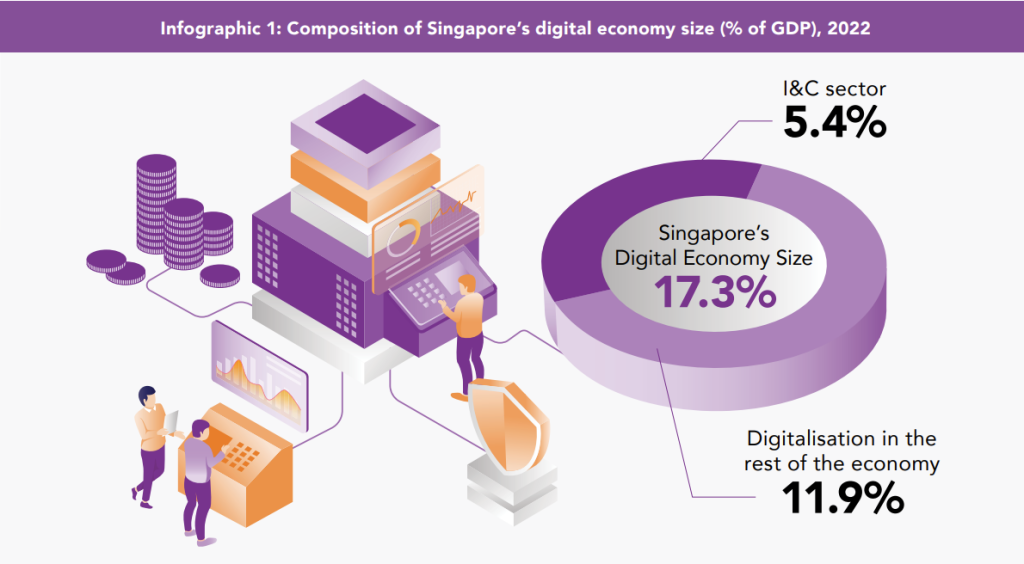 But figures such as this one don't really answer what most people are really interested in — what does it really mean for me?
More jobs, more money
Singapore's tech sector is employing over 200,000 people, up from 155,000 in 2017, and has grown by roughly five per cent annually in the past five years, creating an average of 9,000 new jobs.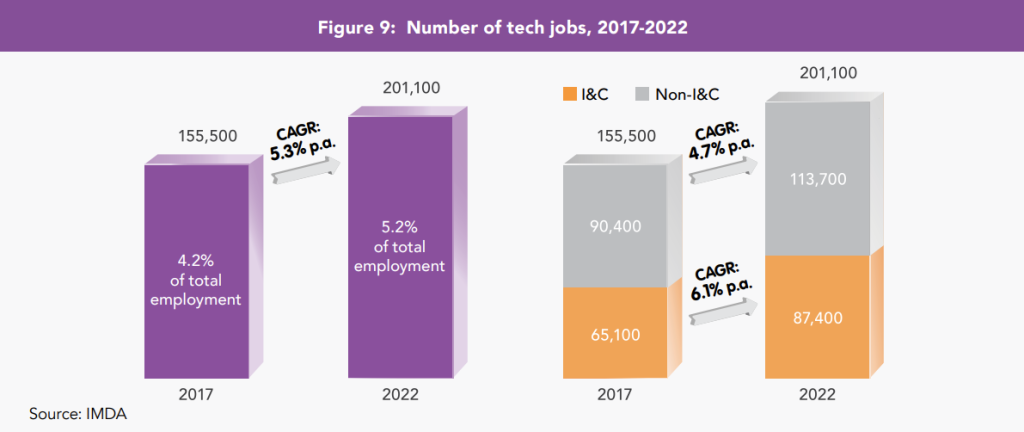 Most importantly, perhaps, these are well-paying jobs. The current median monthly wage for Singapore residents employed in tech (as of end 2022) was S$7,376 — and this excludes CPF contributions, meaning that the gross salary is even higher.
However, using an apple-to-apple comparison, sticking to figures provided by IMDA, this means that people in tech are making nearly 64 per cent more than the median for the entire economy — and their wages have also grown more quickly in recent years.
Between 2017 and 2022, the median wage for all professions increased by roughly S$750, while tech employees are making very nearly S$2,000 more per month.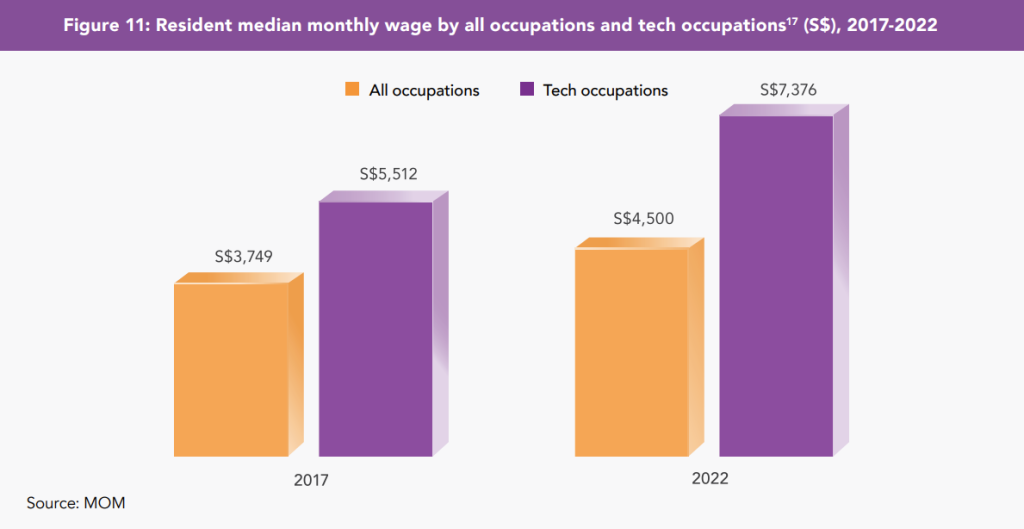 What's more, given the current inflation and salary trends, monthly pay in tech is certain to cross S$7,500 this year and reach S$8,000 or more in 2024.
Where to seek opportunities?
Nearly a third of jobs in Singapore's IT is in Software & Application development. It's also the sector which has seen some of the highest growth rates in recent years.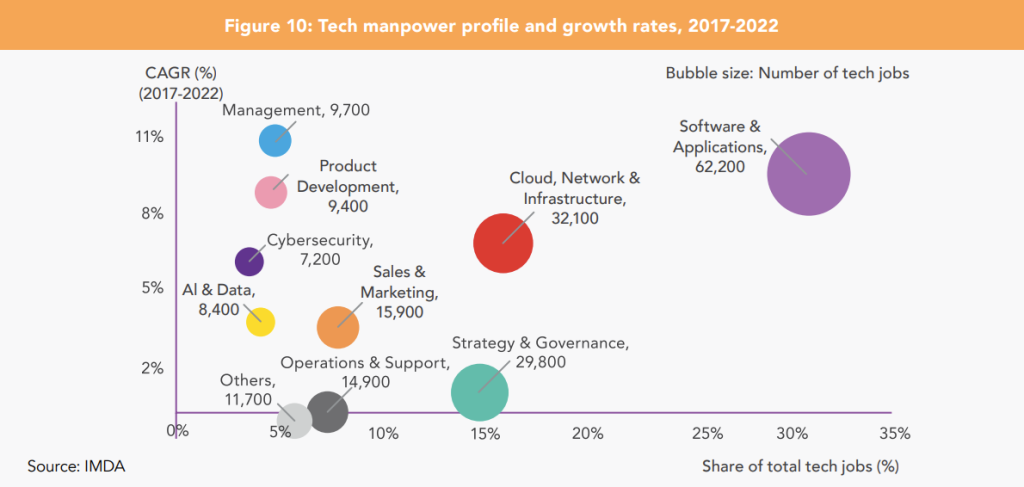 Other areas where opportunities increase most rapidly are in management, product development, and cloud & network infrastructure — which is the second largest sub-group.
That said, it would be reasonable to expect a surge in interest in roles in artificial intelligence (AI) as well as cybersecurity from 2023 onwards, given the global boom in AI and Singapore's acute challenges related to online crime.
Should you be afraid of foreign competition?
It's a common perception — or should we say, misconception — that IT jobs are most often taken up by foreigners. In reality, however, according to IMDA, over 70 per cent of employment in tech is local.
In addition, given the high and increasing demand for professionals, employment of expats is likely to contribute to creation of more jobs for Singaporeans.
After all, businesses need to be able to ensure they can employ the right staff and since the city-state has a limited pool of labour, they have to be reassured there is more to draw from before they invest locally. Once they are confident of that, they're going to bring jobs for everyone.
And, as we can see, more and more money.
Other sectors might be struggling amid a slow 2023, but tech doesn't seem to be one of them — and shouldn't be for the foreseeable future.
Featured Image Credit: mast3r / depositphotos