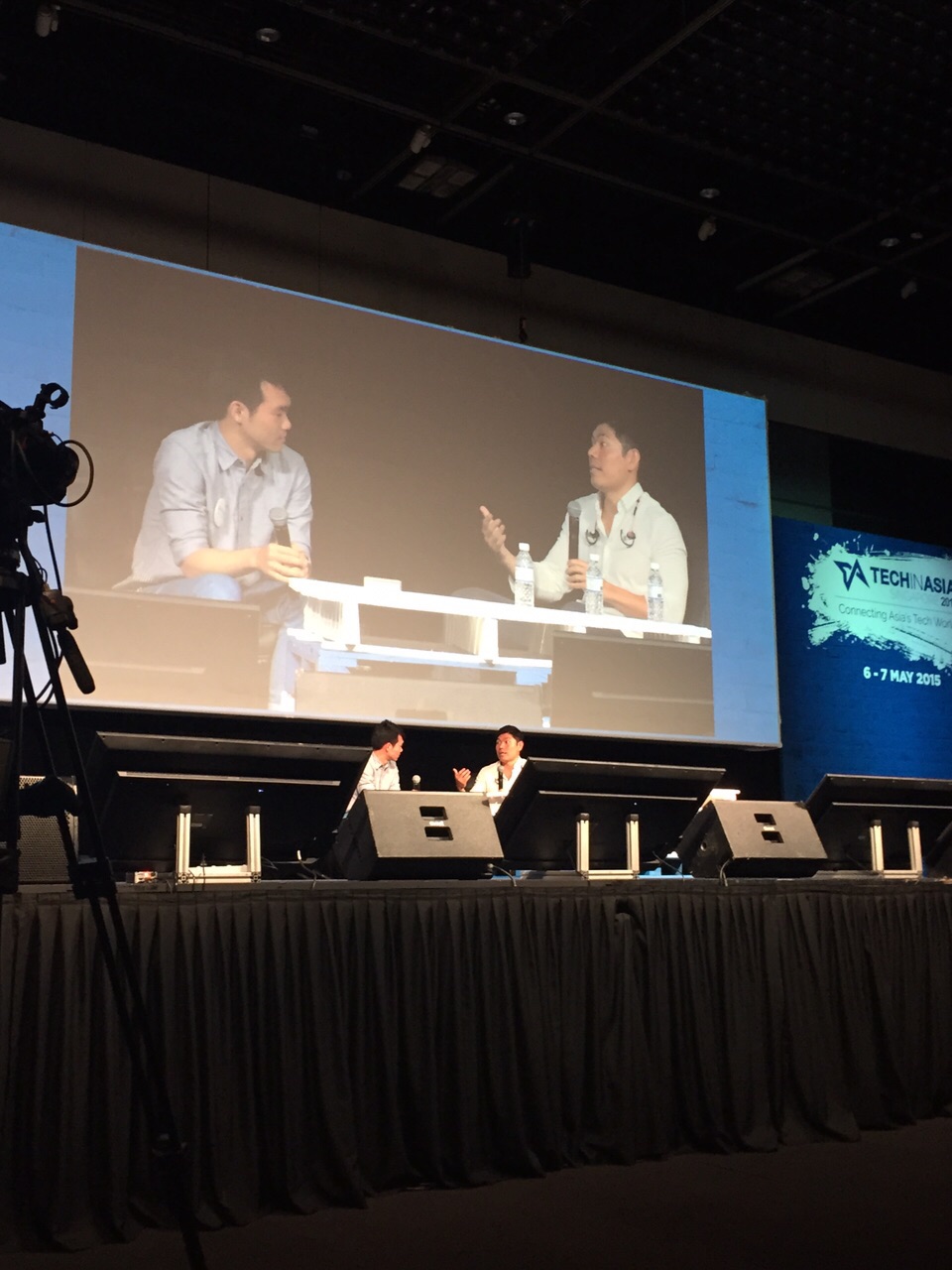 This article originally appeared on Vulcan Post. 

The success of GrabTaxi is evident: the app has had more than 1.2 million downloads to date, with 11,000 downloads within the first day of its launch. The secret to its success? The strong emphasis placed on the power of people.

And the team behind GrabTaxi has aimed to uphold this motto — from the initial stage of hiring drivers, all the way to the end user experience of GrabTaxi customers.

[caption id="attachment_235491" align="aligncenter" width="550"]
Image Credit: GrabTaxi[/caption]
Real Solutions To Real Problems
GrabTaxi CEO and co-founder Anthony Tan says that for a startup to be successful, the key is simply to fix a problem: "When you launch a real solution to a real problem, the take-up is natural."
GrabTaxi began as Malaysia's solution to the problem of a lack of safety when taking local taxis. Female passengers didn't feel safe boarding taxis, causing them to avoid the mode of transport. With half the population shunning taxis, taxi drivers found it hard to make enough money, resulting in a lose-lose situation for all involved.
"We were focused on these problems and we solved part of it. It was tough; they [the taxi drivers] were clueless and jaded by the world. The government rolls out a new taxi programme, only to get them screwed… They didn't understand the technology," explained Tan.
When they started out, the GrabTaxi team went knocking on the windows of taxi drivers queuing in line under the hot sun, asking for them to try out the programme. These days, drivers willingly drop by their office to register for the programme. They still insist on meeting the drivers face-to-face, though, because they hope to always uphold the promise of safety with the GrabTaxi brand.
Biggest Mistakes Startups Make
Here are two of the biggest mistakes that startups tend to commit, according to Tan:
1. Losing track of financial accounts
Regardless of whether a company is a startup or a multimillion dollar enterprise, keeping track of cash is a must.
"I remember once in Manila, we couldn't pay salaries for one month. We were very lucky to have started out with compassionate staff. They didn't tell us they were not paid. We didn't even know until a month later. We thought everything was fine, but we didn't plan well or spend well… It was a reality check. It's these calamities that shake you up, those moments are like 'holy cow I have to fix this else we're done.'" The directors even had to fork out personal savings to keep the company afloat.
Despite startups' desire to expand as quickly as possible, Anthony emphasised the need to keep track of the cash balance on a daily basis.
2. Neglecting stakeholders
Anthony also believes that a company should care for its employees: "[Startups should] stand for what is right, even if it is more costly."
Involving all stakeholders in the company culture is important, Anthony stressed. He endearingly refers to the GrabTaxi team as the Grab Family: everyone has to be on the same page in order to maintain quality user experience between drivers and customers of GrabTaxi across countries.
"Don't neglect your people. Spend time to align, align, align," Anthony said. "Hire people who are faster than you, smarter than you, but who are still modest and can take constructive feedback. The best talents in the region helped us become hyper-relevant, by brainstorming and joint ownership to come up with a solution."
Anthony's winning formula to executing his role as CEO? Spend half of your time making quality hires, 25 percent of your time with the existing talent pool, and the remaining 25 percent sending emails. Startups need to identify what their core and non-core businesses are, and focus on the drivers of those core businesses. For GrabTaxi, their focus has been, and will forever be, their customers.
Also Read: 9GAG's Ray Chan On Why "Following Your Passion" Is Bullshit Advice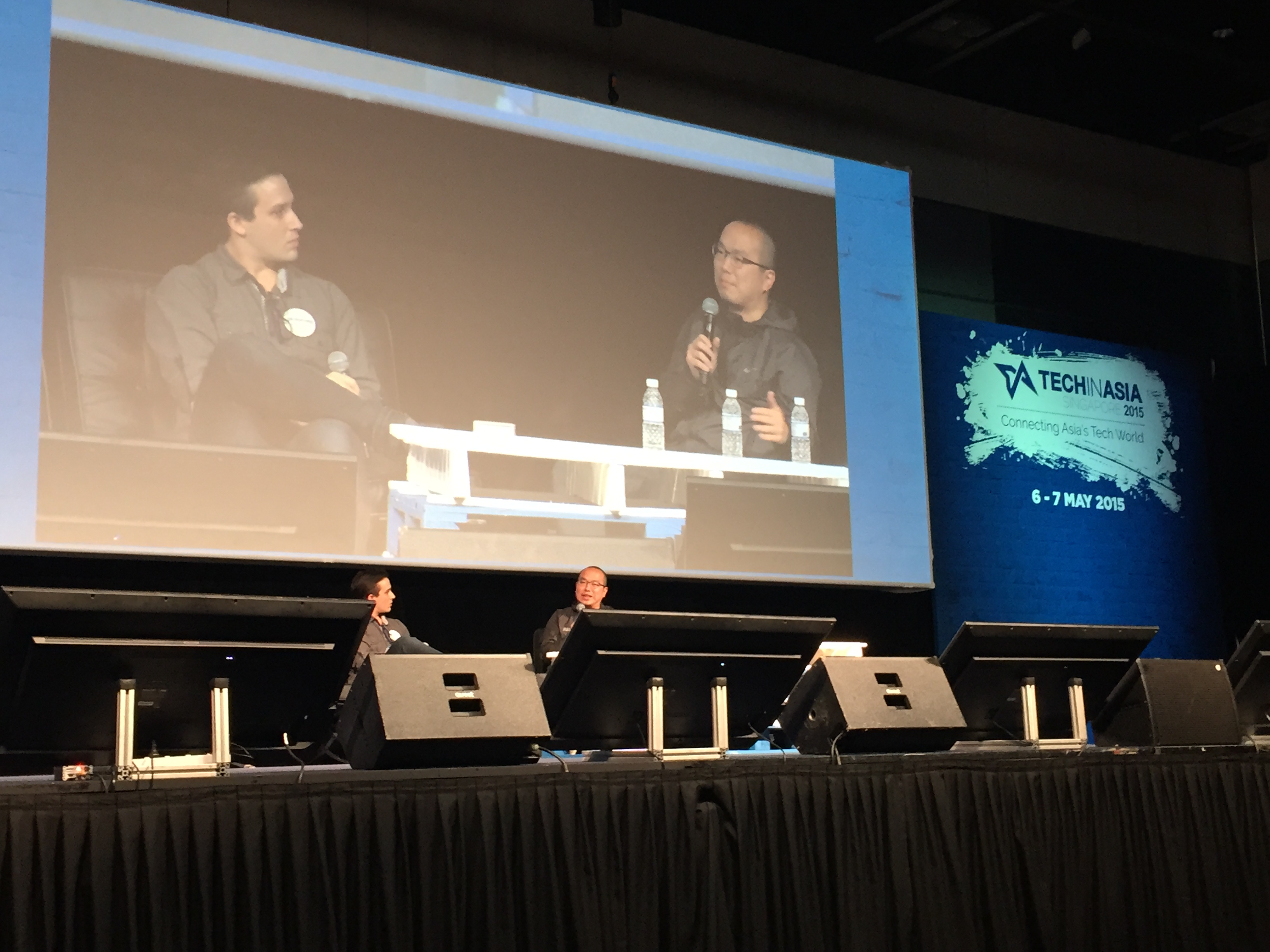 This article originally appeared on Vulcan Post. 
If you recognise these faces or these memes, then you probably know about 9GAG. Whether you scroll through it as you procrastinate at work or while sitting on the toilet, the success of 9GAG is unprecedented. The side project of 5 co-founders from Hong Kong has now grown into one of the cornerstones of online popular culture.
Ray Chan, co-founder and CEO of 9GAG, spoke at the Tech in Asia Conference 2015 about how the Hong Kong-based startup became the biggest funny site in the world. Back when it started in 2008, Facebook wasn't popular in Hong Kong, and the team thought it was too difficult to share a funny picture. At the time, you had to save an image onto your computer before uploading it onto popular messengers, which was MSN Messenger then. So why not build a website, they thought, and just share a link?
"At the time, we were crazy, but not crazy enough to believe we could grow into this size," said Chan.
The project wasn't even a focus of the group, who were busy building other "more useful" projects in a 3-5 man team. Chan, a Law graduate who identifies as the "the guy that talks more than [he] work[s]", was the idea guy who often churned out idea after idea. After advice from his younger brother and investors, they decided to focus on one product at a time.
Years later, 9GAG.com has garnered an amazing following, with 70-80 million unique monthly visitors, mainly from the US and Germany. The 9GAG app has 7-8 million active users. Chan jokingly apologised to these loyal users, who sign into the app almost every day: "I'm sorry for wasting their time."
When asked what his lowest point in the 9GAG journey was, Chan recalled how the team had relocated to Silicon Valley to work with Y-Combinator and later 500 Startups. Then, they had stayed in a hotel, sharing a bed with his brother for 2 months.
"Once, we forgot to renew the hotel, so we had to rent another place at Airbnb. But we only had one bed, and we wanted to save money," he said. "All of us slept together in a bed for a week. It's really weird waking up touching someone else's body, and he's not your girlfriend."
"People always say that 'the best is yet to come'. I always tell my team, 'The biggest shit is yet to come'."
9GAG and Gaming
Not being a fan of the advertising model — a revenue model that supports several publishers — Chan decided to expand. Now, 9GAG is looking to work with gaming companies. It's a natural partnership, after all, as they share an audience with time to burn. It's part of 9GAG's aim to 'solving the discover problem'.
In December last year, 9GAG tested the waters and released a game with Indonesia's Touchten called RedHead Redemption. Within 3-4 weeks, they had garnered 1 million installs, which Chan admits is not a very big amount, but "significant for any game developer".
Chan also shared that gaming is definitely in 9GAG's future, and will be a main focus of the team. Earlier this year, 9GAG also released 9Chat, an interest forum on mobile.
"Following Your Passion" Is Bullshit
Having worked with both Y-Combinator and 500 Startups, Chan shared that he has learnt two different lessons from working with both accelorators. Y-Combinator has a focus on creating products that people want, while their mentor from 500 Startup focused on staying data-centric in their growth.
But one bad advice that is often shared in the startup space, according to Chan, is to "follow your passion".
"To be honest, there is always advice from speakers to "follow your passion" — I think that is bullshit. Because even for me, my passion isn't funny pictures, my passion is staying at home playing games. But 9GAG is something I don't mind spending time on."
What's more important, according to Chan, is determination and the value of your product. Being one of the biggest user-generated content websites, he shared that there are many up-and-coming startups focusing on user-generated content. He cites VideoSelfie, an app that includes filters and stickers into videos.
But the focus for user-generated content businesses isn't in the content, but in the people and community.
"People love funny shit. But when we look at it, or when investors look at it, it's not about the funny picture but about the audience. I think that's why we have decent valuation," said Chan. "The question is how you can make it big and how you can monetise."
Also Read: #TIASG2015 Day 2: Startups And The Power Of The Bitcoin Trend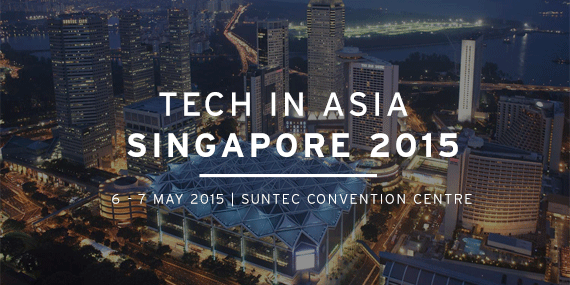 Singapore startups are growing in numbers and strength, as ambitious individuals step out of their comfort zones to become the bosses of their own lives. Of more than 14 local startups present at the Tech In Asia 2015 conference, we bring you the top five which you may not have heard of — but will definitely want to keep an eye out for in 2015.
1. Leggo
Leggo was founded by Edric Subur, who describes his app as one to "Accelerate Happiness". The SMU graduate clearly understands the need for great hangouts around Singapore whenever you meet up with friends. The app shows you the best discounts for groups around Singapore, and is looking to expand its list of available activities to include sports activities such as kayaking courses. Leggo is now in Beta, with its official launch on Android and iOS happening in two weeks. It aims to be the next platform for open group invitations.
2. Nox
We would be more than happy to join the dark side with Nox, the app that not only lists the best places to have drinks around town, but also dabbles in event management to create exclusive nocturnal events for VIPs. "Imagine Zouk on a yacht," said one of the co-founders when explaining what Nox has the potential to do. With all these parties listed conveniently on your mobile, Nox does make the nightlife irresistible.

[caption id="attachment_234651" align="aligncenter" width="550"]
Image Credit: Nox[/caption]
3. StaffOnDemand
This free-to-use platform accelerates the recruitment process for both employers and employees. StaffOnDemand operates based on questions set by the employers, which job applicants have to answer in an automated phone call interview. Companies can then select their preferred candidates by sifting through applicants' recorded answers.

StaffOnDemand is already being used by MyRepublic, Singapore Management University, and the Singapore InfoComm Technology Federation, among others. Its popularity is a clear indication that we're more than ready for a platform where candidates can be matched with companies in the shortest amount of time possible.

[caption id="attachment_234601" align="aligncenter" width="550"]
Image Credit: StaffOnDemand[/caption]
4. Mnh labs
Research for Mnh labs' sleep monitoring device, Nana, began back in December 2014, and it's slated to launch this July. The sleep sensor is as thin as a foam mousepad, but will detect sleep patterns even from under 15 inches of bedding. Through the information gathered, users will be able to identify potential causes of disturbed sleep. They can then make adjustments to factors like temperature, lighting, and their lifestyle habits to help them get the best quality sleep.
Nana could potentially change the way hospitals operate and treat their patients, and help healthcare workers and worried family members care for their loved ones.
5. Hero
Rounding off the list is Hero, the app that calls itself "The Home of Sports". Founded by Darryl Lau, it definitely lives up to its name, dedicating itself to introducing sports groups and events that users can take part in. Through the app, users will be able to book individual classes with the gym or attend the next bike rally. Listed groups also display the number of participants that have signed up, so you get an idea of the crowd size.

Hero also gives users the flexibility to commit to individual classes instead of having to sign up for class packages (Editors Note: Hero has clarified that this is still in the pipeline). Instructors get to interact with students in a dedicated community page, so that participants feel motivated to continue with future workout sessions.

[embed]https://youtu.be/opeLPuegjMI[/embed]

Also Read: New Carpooling App RYDE Is The Airbnb-Style Solution To Our Transport Woes