Carro, Singapore's leading used car marketplace, has successfully raised US$5.3 million in Series A funds, led by Lippo Group-backed venture firm, Venturra Capital, with participation from several Indonesia, Singapore, Japan and China based funds including Singtel Innov8, Golden Gate Ventures, Alpha JWC Ventures, Skystar Capital – just to name a few.
This is a truly impressive feat for a young startup which was launched in November last year.
"Carro's team impressed us with their technical capabilities, their great ambitions and the traction they achieved to date. Aaron and his team have built a platform that is superior for buyers and sellers to any existing platform," says Mr Stefan Jung, Managing Partner of Venturra Capital. "We are excited to work with Carro and to support the team as they grow their business over the next few years."
CEO Aaron Tan, revealed that the amount was raised from institutional funds representing various parts of the region, and was "on track" with their plans to bring the brand to over 350 million people in Singapore, Indonesia, Malaysia and Thailand by the end of 2016. "This round of funding underscores our commitment to provide car buyers and sellers a greater degree of trust and transparency around the region."
From today (13 June 2016), Carro has also launched Carro Workshop, a mobile app that recommends workshops to car owners based on services provided, workshop reputation and ratings, operation hours and location.
Carro, The Car Hero
Formed by five former Information Development Authority (IDA) Singapore National Infocomm Scholars who met while pursing graduate studies at Carnegie Mellon University, their solidarity was fuelled by mutually negative experiences while buying used cars in both the US and Singapore.
Aaron revealed, "The gap in the market is obvious. No one knows a dealer they could trust in the market. The middleman is making money selling lemons to consumers. We want to provide a peace of mind and more importantly, save the everyday consumer from the jaws of used car dealers. We believe we can create a brand around being a trusted marketplace of choice."
After 6 months came the birth of Carro (a wordplay on 'car hero'), which aims to be a data-rich, trusted marketplace for both car buyers and sellers.
By directly connecting car sellers and buyers through its web and mobile platform, Carro has effectively cut out the middleman's involvement in the transaction – evolving the end-to-end experience between buyers and seller into an efficient and money-saving transaction.
The team recognises the importance of trust, so car listings include a free 'Carro Certified 114-Points Inspection' that captures every performance and aesthetic detail of the car, giving buyers the data required for informed decision-making. Carro also facilitates all transactions, and offers car transfer and financing services.
Since February this year, Carro launched two products under the brand to make the buying and selling process easier for its users:
Graph.sg helps buyers and sellers determine the fair price for their cars through machine learning algorithms and proprietary data sources, while Carro Accessories offers high quality and unique car gadgets sourced globally by their car specialists.
Aaron Tan – "A lot of what I learn those days are still very applicable today"
Describing himself to be a "programmer by training and a venture capitalist by profession", CEO Aaron Tan is an entrepreneur before anything else.
From the tender age of 13, he was already seeking to address gaps within the then popular AltaVista and Yahoo!, which were the primary search engine portals available in 1998. With intentions to build a portal "better than that of Yahoo!", the ambitious preteen then created a pay-per-click search engine in the advertising space.
His work did not end there, as he subsequently realised from his experience that web hosting prices were simply out of reach for the general consumer, and started dollar hosting packages in an attempt to democratise access to web hosting spaces for the masses.
"A lot of what I learnt those days are still very applicable today," he says.
As former IT Youth of the Year, Aaron went on to represent Singapore in programming competitions overseas and subsequently accepted a scholarship from IDA Singapore got a chance to study computer science at Carnegie Mellon University – where he met his future Carro teammates.
After returning home from his studies, he joined Singtel Innov8 ventures, Southeast Asia's leading venture fund, and oversaw the fund's investments in South East Asia. Staying true to his passion for entrepreneurship and the startup culture, he was instrumental in starting Singapore's largest startup ecosystem, Blk71; and brought the idea to the United States during his relocation there, starting Block71 San Francisco and running its operations.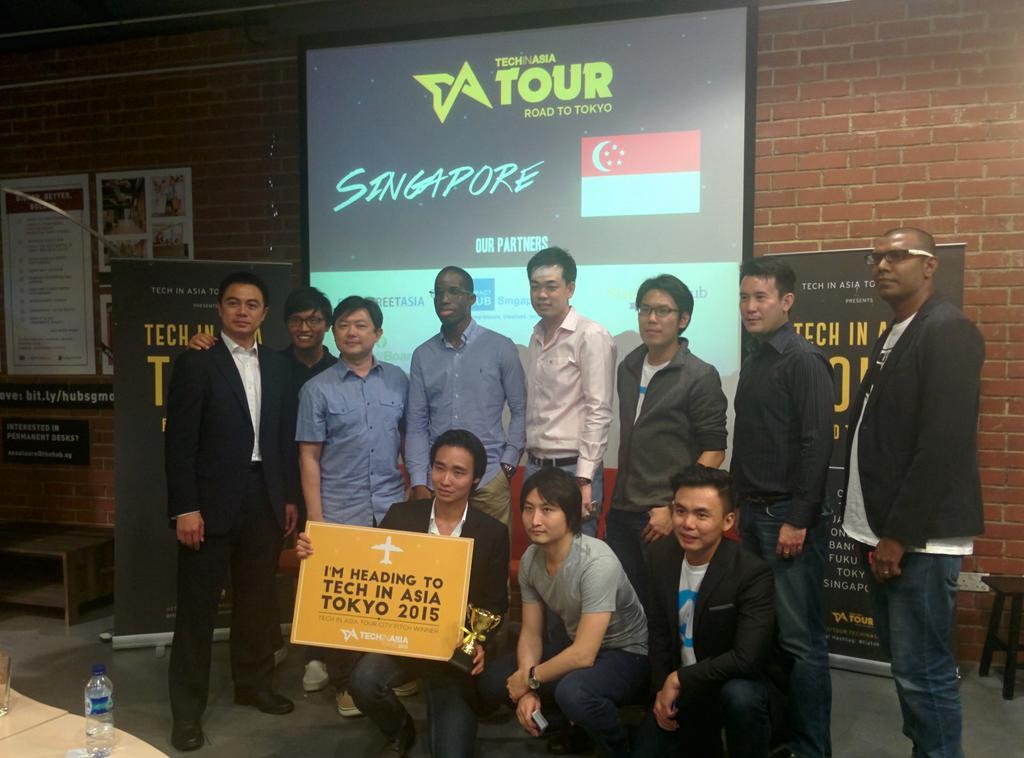 Aaron was also most recently awarded the ITMA Future IT Leader Award.
"Challenging but yet fulfilling"
In spite of his illustrious career, his burning passion for entrepreneurship and startups never left him.
After almost five years at Innov8, he took a leap of faith and left his full time job in October 2015 to pursue Carro with a like-minded and equally qualified team consisting of Aditya Lesmana (CTO), Kelvin Chng (Head of Data Science) and Lai Siu Chun (Product Lead – Global Platforms).
When asked about what the startup culture offers that keeps him addicted, he cites the camaraderie that comes with the team working towards a common goal, and "being aligned in our belief to solve a big enough issue" as his fuel.
"(Also), the fact that we chart our own course and solve all problems however big or small. The course is largely unchartered and every day you face different issues – it is this sense of not knowing what you don't know that makes running a startup challenging but yet fulfilling."
This is not to say that Carro did not meet with any bumps on their road to success.
Aaron reminisces, "Hiring is always the biggest issue. For instance, getting access to experienced but yet young mechanics was an issue. We were mostly programmers and didn't really know any mechanics then. Like any other startups we had our own set of cold start issues. But the constant refinement of our model helped us move past the cold start situation quickly!"
With the team's commitment to overcoming odds, coupled with the founders' expertise in data analytics and visualisation, machine learning, and product management; Carro has become one of the largest virtual car dealerships in Singapore since its launch, growing over 30% month on month. It is also predicted to hit more than S$100 million in run-rate gross merchandise value by the end of the year.
To Aspiring Entrepreneurs
As someone who is more than experienced in the field of startups, Aaron has these words of advice for those aspiring to bring their ideas to life.
"If you have time to think about doing something, you might as well spend time doing it. Don't procrastinate. Often times I hear things like "oh I don't have a technical co-founder" or "I do not know where to get investors". These are all excuses. You are not trying hard enough. If you are stuck, that is because you are not pushing yourself out of your comfort zone. Don't be afraid of challenging yourself."
Carro is available on iOS, Android and the web at http://carro.sg.